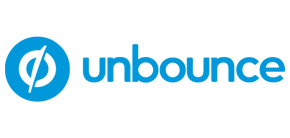 Unbounce is a powerful self-serve landing page builder. It's the easiest and quickest way to build, publish and test a landing page without I.T. (think PowerPoint for landing pages).
With 50 fully-cusomizable templates designed to convert, use Unbounce to create sign-up pages for your OSI Affiliate Software programs within minutes and no HTML knowledge required. When new affiliates sign up, they'll be entered into your OSI Affiliate account, MailChimp or Salesforce automatically.
What does this mean for you?
- Build landing pages for your marketing campaigns with no HTML or IT
- Run simple A/B tests on those pages to achieve higher conversion rates
- Get real-time marketing metrics to measure your campaign success
Start a 30 day no-risk free trial now to grow your affiliate campaigns.
Install App
See Unbounce templates in action
Learn how Olark will help create trust, loyalty, and happiness for your customers.