10 Best Facebook Marketing Strategies in 2020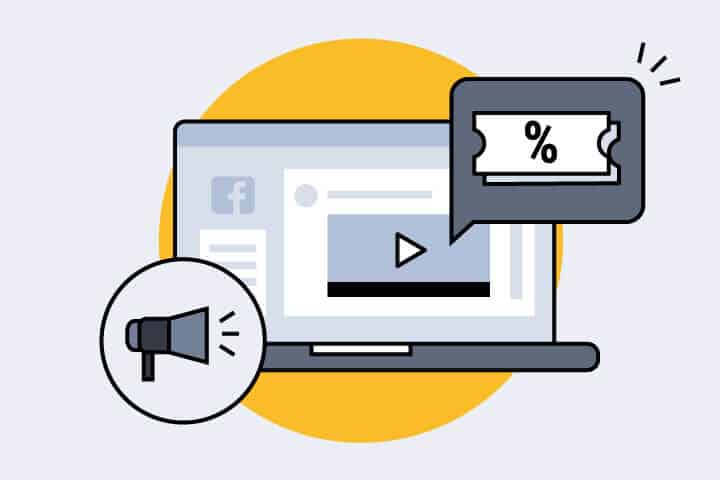 Who would go in a day without scrolling or visiting social media?
Apparently 45% of the world's population of about 3.5 billion users belong to these demographics and can be found in social media platforms.
More than its initial objective which is to connect family and friends, social media has also become an avenue where you can grow and nurture your brand, engage with your audiences, and boost your online presence. It has changed the landscape not only of our daily lives, but for online advertising as well and it continues to do so.
Facebook, one of social media's powerhouses has already become an industry leader in digital marketing. Many big and small businesses have flocked to this platform to leverage in promoting their products and services and widen their reach. As the years passed, Facebook has now garnered 1.5 billion users, which you can use at your disposal for any of your marketing strategies.
As the new year rollover and a new decade started, here are ten Facebook marketing strategies you can try for your brand.
Facebook Marketing Strategies You Can Try
1. Run Promos and Giveaways
Who can say no to promos and giveaways? It may just be a simple discount, a coupon or another item they can take home after making a purchase can always boost your Facebook presence.
Slashing your price to a special discount that you can run on a specific time, prompt a giveaway which they can only avail in a short period of time or give a free item when they make a minimum purchase can be a good strategy to drive up your engagement and start building customer relationships.
2. Launch a Full-Blown Facebook Contest
When you feel generous enough and your budget permits, why not give your followers and your possible audience a once in a lifetime experience that can help boost your brand.
Your business is in retail? You may give them a shopping spree. Is your business part of the food and beverage industry? Give them a year of free dinners or give them once in a lifetime trip to a destination they cannot forget about and will help them not forget you about.
This may be a grand gesture and may cost you quite a heft of money, but you can always leverage on this on a large scale. Your contest mechanics may require all participants to share your post or page, tag some few friends and acquire the highest number of reactions on Facebook to win the prize. In this way, you widen your reach not only to your existing customers but also to a lot of potential clients, your name will become a buzz and you will be the talk of the town without spending anything, well except for the prize of course.
3. Let Your Audience Peep in the Behind-the-scenes
The behavior of consumers has also been shifting as time goes by which also carved out new strategies in brand promotions. People have been very keen on brands now as they look for authenticity and seem to lean on businesses that are not afraid to share what's going on behind their brand.
Your Facebook platform can also be adorned with images from your employees, your offices, your production floor, your meetings (of course you still keep things confidential) and sneak peek at any upcoming products or services.
Facebook has also added features like live streaming where you can take your followers to work with you, talk to them directly and encourage two-way conversion as you respond to their queries in real-time.
4. Create Community Groups
While social media allows you to connect to your audience in large quantities and publicly, people seem to be more conservative these days to their privacy. One of the latest trends that social media, Facebook, in particular, seemed to adapt in this paradigm shift is the drive of becoming private.
As consumers look for meaningful connections, building community and establishing a genuine connection with your followers through Facebook groups can be a way for you to achieve this trend. Creating your little community will not only unite your existing customers, followers or fanbase but can also attract your potential clients.
5. Make Personalized and Interactive Contents
It is about the experience. Personalized marketing content is a strategy where your contents are based on your audiences' interest, demographics, and behaviors. By doing this, you provide more value to what you offer to your audience.
Your content is one of the most essential parts of your Facebook marketing campaign and can help you develop customer relationships and build a deeper connection to your audience. As you listen to your audience, they feel recognized, cared for and heard that leads them to trust you more.
Interactive content like polls, surveys, stories, and gifs make it more catchy and interesting for them.
6. Videos are King
If contents are queen for Facebook advertisements, videos are king.
Though this concept is not new and has been widely used over the years, it has changed its behavior as well. Videos that are too long or not interesting enough will not anymore see the light of day but will be replaced by short, enticing video clips.
People turn to social media for entertainment and be entertained, connect and stalk friends making it hard to engage them with long, dragging videos as they like to divert their attention quickly. These short video clips can range from tutorials, fast-tracked cooking videos, product launches, events, information infused, room/office tours or anything with great and attention-grabbing content.
7. AI and AR Domination
As the year rollover and the new decade begins, Facebook can also be seen adopting artificial intelligence (AI) as it improves its advertising features.
You can also already optimize these tools like automatic placements, integration of chatbots to messenger, dynamic ads that can deliver a personalized version of ads to your audience, and automatic language translation through the manual review is still needed.
As Facebook also introduced Augmented Reality Ads, it will allow brands and users to have "try on" experiences like makeup or be able to play games. A make-up brand recently launched its ad where interested customers can "try on" their new shade lipstick on their phone.
8. Use of Facebook Stories
It started with Snapchat then became an instant hit on Instagram. After a while, Facebook followed suit however many people were not quite convinced at first and didn't see the point of adopting it on the platform however numbers tell a different thing. It has over 500 million daily users now and many brands have been leveraging on this.
Big names like Dunkin Donuts can be seen on this feature as it adopts additional features like poll stickers and surveys which add experience for users and increase engagement.
9. Collaboration with Nano Influencers
Marketing influencers are still viewed as a relevant marketing strategy to this day. However, as customers' attitudes seem to change more and more each day, this kind of method has also seen some changes.
Small and uprising influencers have been on the trend now as more brands collaborate with them to represent their brand. This niche which is called the Micro and Nano influencers has only 1,000 – 10,000 followers.
Working and collaborating with them makes it easier to tap for your target audience and can also save you a lot of budgets since they only cost a fraction of those with big followers.
10. Facebook Messenger Strategy
They have been with the platform all this time however, only a few have been utilizing these features. Facebook messenger with the help of AI technology can also become a tool to market your products or services or just simply connect with your audience.
This is a great way to communicate your brand directly to your existing and potential customers. Using chatbots in your Facebook messenger can not only make the work easier for you but can also save you a lot of money as it is relatively cheap yet can give you incredible results.
Final Thoughts
Facebook marketing continues to grow and shows no sign of stopping in the coming years. Though a lot of social media channels have also been emerging and show great potential to grow your brand, you can still keep and try these Facebook marketing strategies that can benefit your business greatly.