//=get_the_date()?>
10 Best Vegan Affiliate Programs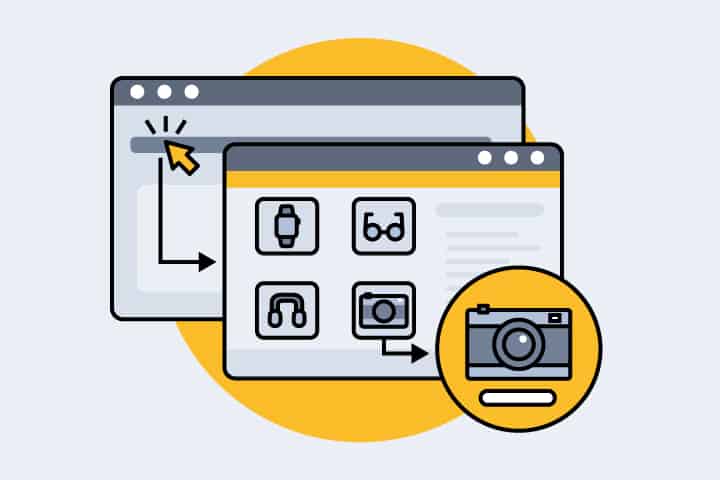 For the health-conscious, veganism offers a chance to eat only natural foods and avoid additives. For animal lovers, it holds an ethical responsibility that you can't ignore. And for those who want to try something different from time to time—vegan is becoming one of the most popular diets today! 
To keep up with your needs as a marketer or blogger promoting this lifestyle choice, I have compiled five affiliate programs perfect for you. So stick around because these links are sure not to disappoint!
This article is jam-packed with brand collaboration possibilities for those in the vegan lifestyle. We've rounded up 5 of our favorites worth considering to help you find your perfect match. 
Introducing Bright Greens – your healthy drink solution! It's no secret that it can be hard to keep up with your daily nutritional intake. The good news is, you're not alone, and we've got the answer! 
With their monthly subscription service, you can fill yourself up with smoothies. Just one smoothie will hold you over for a full day, guaranteed. It provides a wide range of essential minerals affecting vital-body functions, from boosting immunity to reducing pain in stress-affected areas. 
Oh, did I mention they're all-natural? You won't find any preservatives or artificial here because what you want and what we wish to are the same thing – pure health and wellness at its finest without any fussy extras. So take your pick of our three convenient plans.
With Bright Greens, you can have healthy green smoothies delivered to your door regularly. They offer three options: weekly subscriptions, bi-weekly subscriptions and monthly subscriptions. With this company, all of their delicious frozen goodies are made from natural ingredients without added sugars or preservatives!
Bright Greens offers new users a $20 commission in exchange for each person they refer to the Bright Greens affiliate program. Apply so you will be able to earn money from your favorite healthy food company.
Every occasion deserves a special treat, and that does not exclude chocolate chip cookies! Jalen's Bakery has you covered with their signature vegan cookies. These mouth-watering treats are sure to satisfy any craving for the yummy goodness of homemade baked goods – whether it be gluten-free or your favorite animal product.
If you're looking for a delicious vegan treat, then Jalen's Bakery has some great options. Their signature chocolate chip cookie is incredibly yummy! All handmade and no preservatives mean it tastes like they just came out of the oven – what could be better than that?
Since the beginning of time, humans have consumed animal products. But today's society is showing a shift in what people are eating and how they are sourcing it. Gone was the day where you could grab some hot dogs at your local grocery store as times change, so do our taste buds! With Jalen Bakery's affiliate program, you can earn as much as 30% commission from any purchase made through their link. You can apply if you're interested. 
Leafy Souls is a sister company to No Doubt and adores sustainable practices just as much as our creators. These fashionable, vegan-friendly products are perfect for your everyday look and style. With a wide selection of necklaces, earrings, rings, bracelets, and wallets in different sizes, you're sure to find something that suits you perfectly from their store.
Leafy Souls is the fashion destination for those seeking ethical and sustainable alternatives to garment production. We provide clothing and accessories for vegans, vegetarians, or plant-loving friends. With a selection of ethically sourced materials and equality in mind, you will find clothing that changes with your life but stays true to your values.
Leafy Souls is a company with the utmost concern for animal welfare, and all its garments are vegan-friendly. If you want to become an affiliate marketer of Leafy Soul's fashion wear – you will be paid 20 to 30% commission monthly! 
I am always thrilled when I find companies that practice what they preach – and Leafysoul certainly does just that. All their clothing items are 100% cruelty-free, Vegan friendly & even Eco Friendly where possible. They have also made every effort to incorporate Fair Trade fabrics from places such as Bangladesh & Peru into some of their new designs.
Ministry of Tomorrow bags are made from 100% organic materials. It means that it construction with zero animal cruelty with most of their products designed in a eco-friendly factory. We know you want your gorgeous bag to last forever. That's why every single product is handmade with durability as a priority, while the designer ensures that it looks chic & luxurious too!
Ministry of Tomorrow is a bag and accessory company, bringing you animal-free luxury. All products are organic, zero-cruelty to animals, and made in their eco-factory in Nairobi. They offer handmade designer vegan bags, backpacks, and luxury designer accessories. Models on the runway preferred these luxurious pieces at Paris Fashion Week 2017; PETA has also endorsed this line!
The Ministry of Tomorrow is a new luxury vegan bag and accessory company. They also offer a 10% commission for every sale through their affiliate program–provided that the products have passed the 20-day return period. They are now open to affiliates. 
SP2's product is Spirulina – Nature's most prosperous supplement. It contains amino acids, vitamins, antioxidants and is a good source of protein. It gives you some extra energy to do your daily activities and surpass your limits in your fitness routines. 
When you are trying to stay active and fit, it can take a lot. To get the right balance of nutrients so that your body stays energized, strong, and healthy, there is SP2 Spirulina. This blue-green alga happens to have a vast number of health benefits like being packed with protein and amino acids which help you build muscle faster from training while also holding the same antioxidant power as broccoli! You don't need any more convincing after this. Get started today by buying in bulk for  $19.95 or buy three months' worth for $79.99.
Join their affiliate program and earn 10% commission for every sale. The best part is you can also earn from recurring orders. You get a commission for monthly subscriptions as well. 
If you're vegan and looking for ways to earn money, affiliate programs are a great way to do it. You can promote products that align with your values while getting paid in the process. Plus, there are plenty of companies that offer these types of opportunities, so you have plenty.