//=get_the_date()?>
Best Wix Referral App (Updated Sep 2023)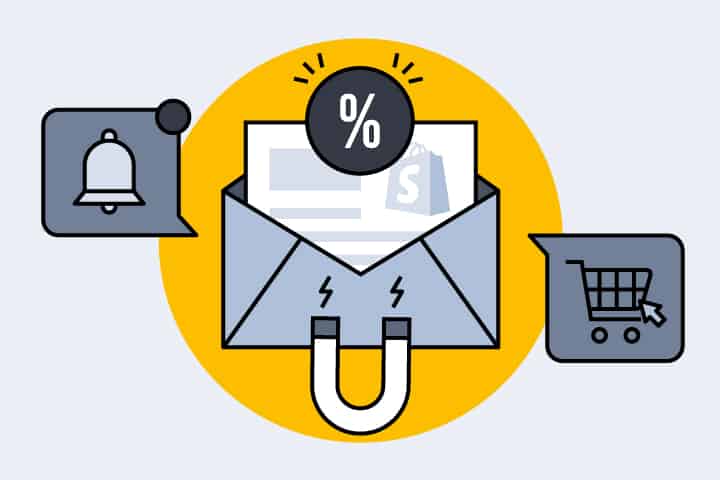 No matter how experienced you are in marketing, you can always find new ways to promote your Wix store. Referral marketing is one very powerful way to grow your business that is now being utilized by businesses worldwide. If you have a Wix store, we have compiled a list of some of the best Wix referral apps that will help get you started.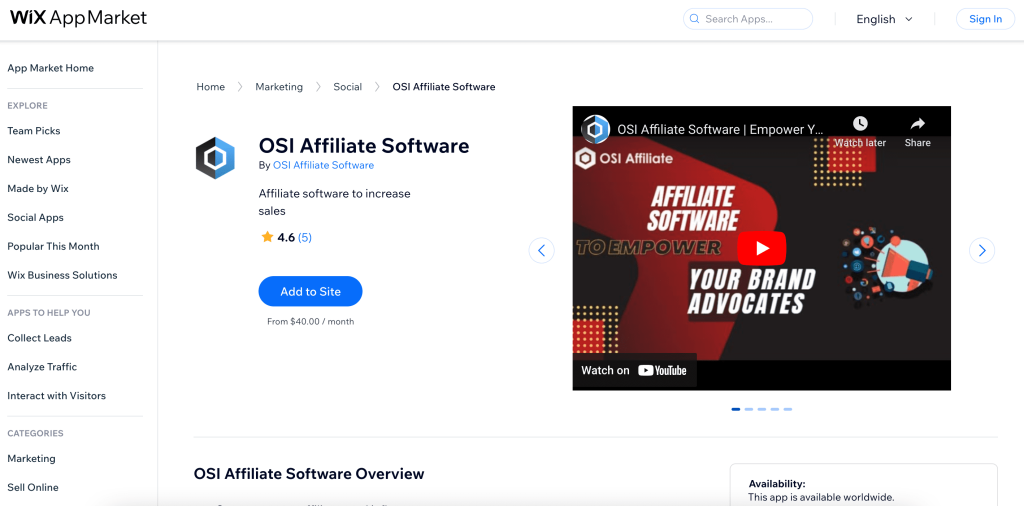 OSI Affiliate Software is a cloud-based Wix referral app that helps businesses and affiliates connect and track performance. It offers automated campaign creation and management, real-time reporting, and a customizable interface.
The app also includes tools to help affiliates find offers, create campaigns, and optimize their traffic. Businesses can use the app to manage affiliates, create custom tracking links, and view detailed reports on affiliate performance.
It provides a platform for affiliates to find offers, track commissions and help businesses track sales and conversions. OSI Affiliate software also integrates with various payment processors, email marketing platforms, and web analytics tools, making it easy for companies to start affiliate marketing. It also includes a built-in fraud detection system to help ensure that commissions are paid accurately and protect against fraud.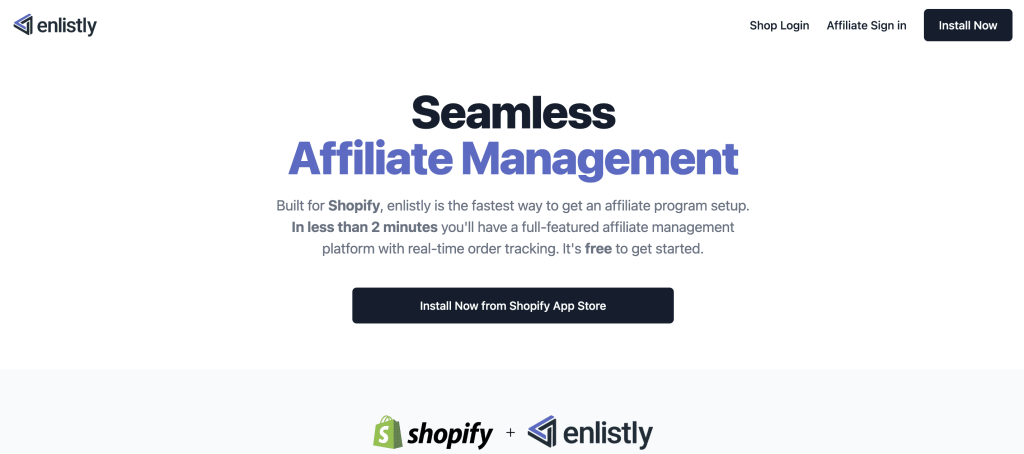 Enlistly is a Wix referral app that pays you to list products and services on your behalf. It's a great way to earn money by listing the products and services you love. Since it's an app, it's very convenient to use, and you can get paid by merely listing items and sharing them with friends. What's more, Enlistly also has a referral system whereby you can earn even more money by referring friends to the app. So if you're looking for an easy way to make extra cash, Enlistly is worth checking out.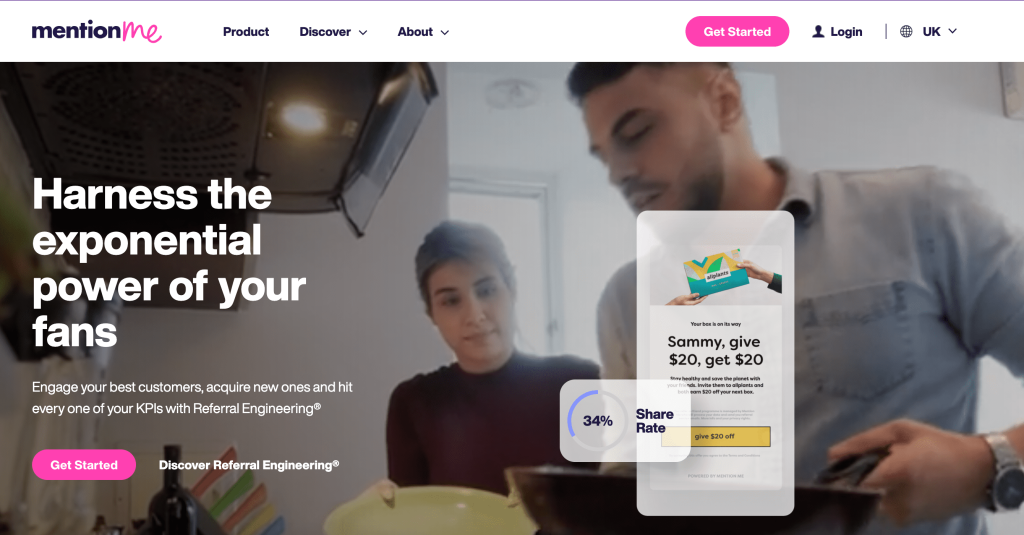 Mention Me is a Wix referral marketing app that enables users to earn referral commissions. It's a Refer-a-Friend program delivered through an app. When you refer a friend to a merchant through Mention Me, and they make a purchase, you earn a commission on that purchase. The referral process is automated – all you have to do is share your unique referral link with your friends, and the app takes care of the rest. Plus, Mention Me offers tracking and payments in real-time, so you always know exactly how much you've earned and when you'll be paid out.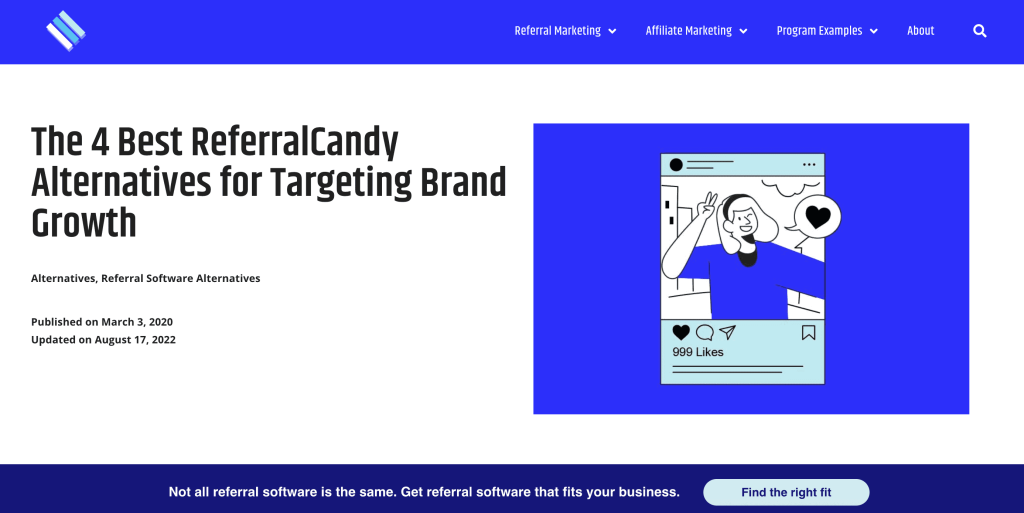 Referral Candy allows businesses to reward customers for referring new leads and customers. It's an affiliate program that encourages customers to share their business with friends and family. By offering rewards, companies can create loyalty and increase word-of-mouth marketing.
Referral Candy is a great way to increase customer loyalty and retention. You can encourage customers to continue doing business with you by offering rewards and referring new leads. The more people talking about your business, the more exposure it gets. Word-of-mouth marketing is one of the most powerful marketing tools available.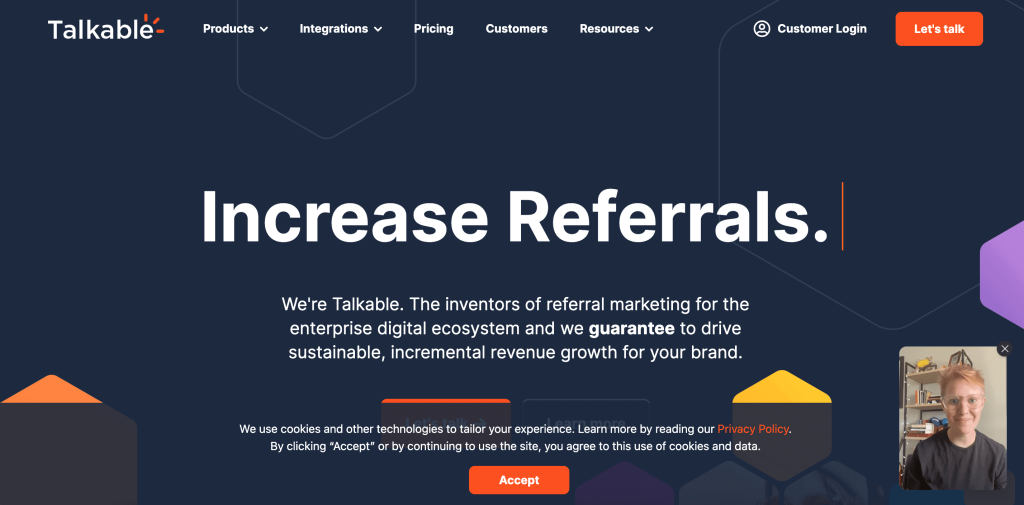 Talkable is a Wix referral marketing app platform that helps brands and consumers connect via word-of-mouth marketing. It allows customers to share their favorite products and services with their friends in exchange for rewards. Its referral marketing software enables companies to create customized referral programs, track customer referrals and tips, and measure the performance of their programs in real-time.
Talkable also has an affiliate app that allows bloggers, vloggers, and social media influencers to monetize their content by promoting products and services to their followers in exchange for a commission. Rewards can range from cash payments to free products and services.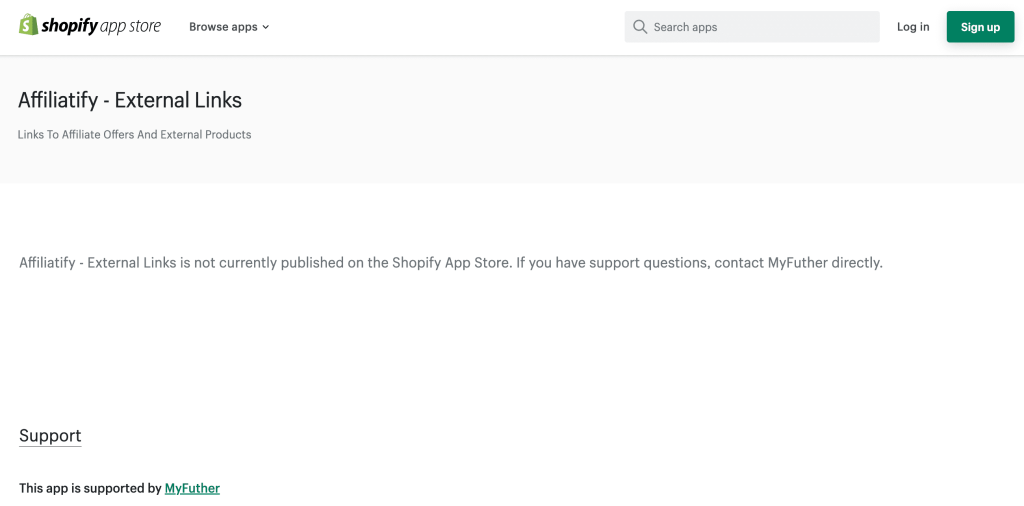 Affiliatify is a referral app that allows you to connect with your favorite brands and products and share those connections with your friends. It's a great way to discover new products and learn about the latest deals.
Affiliatify also makes it easy to earn rewards for sharing your favorite brands and products with your friends. You can use those rewards to get discounts on the products you love or even cash back rewards. So be sure to check Affiliatify today and start connecting with your favorite brands!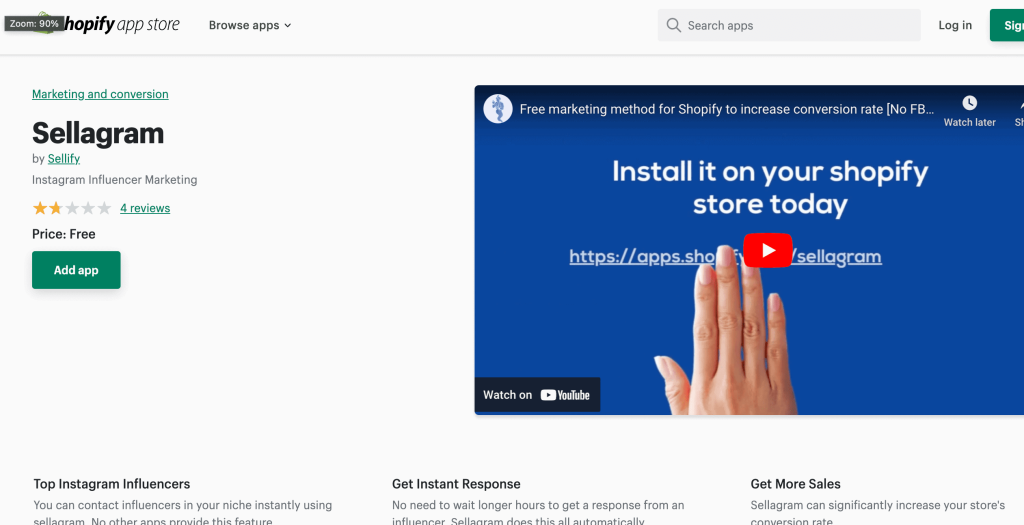 Sellagram is a referral marketing app that allows users to connect with different brands and earn sales commissions. The app also provides resources and support to help users succeed with their affiliate marketing efforts. Sellagram has various features, including product discovery, brand partnerships, creative resources, performance tracking, and more. 
Referral marketing is a great way to earn money online, and Sellagram makes it easy for anyone to get started. With the right approach, you can quickly earn commissions on the sales of products you promote. The app also offers extensive resources and support to help you succeed with your affiliate marketing efforts.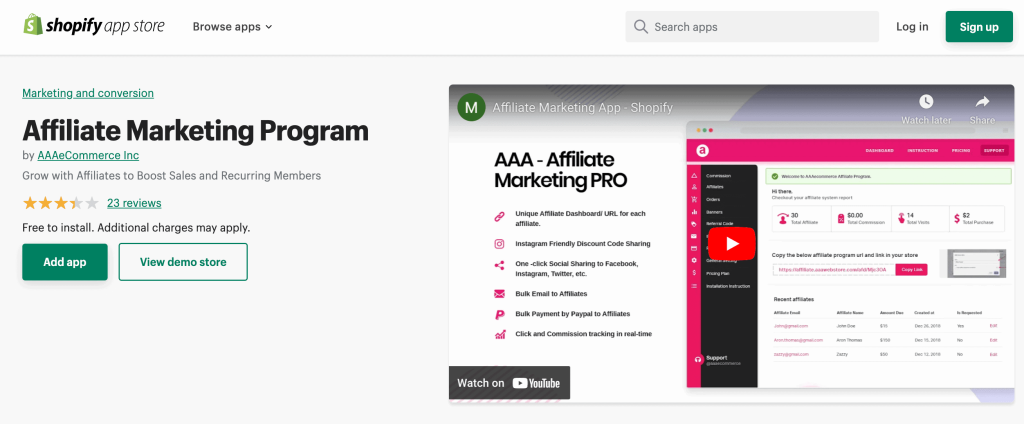 Affiliate marketing is a performance-based marketing app in which it helps businesses to reward its affiliates for each visitor or customer. It promotes the company's products or services in return for commissions on sales generated.
This app can be a great way to make extra income. Affiliate marketing PRO is an app that can help you find respected affiliate programs and track your earnings. This is a very easy to use software that can help you build your affiliate program. 
If you're looking for a great affiliate marketing app, we recommend Checkout51. This app is easy to use and helps you save money on groceries. Plus, it allows you to earn cash back on the items you purchase weekly. Comment below if you have any questions about using this app or if there are other apps you think we should check out!