17 Call to Action Examples That Will Boost Conversations and Sales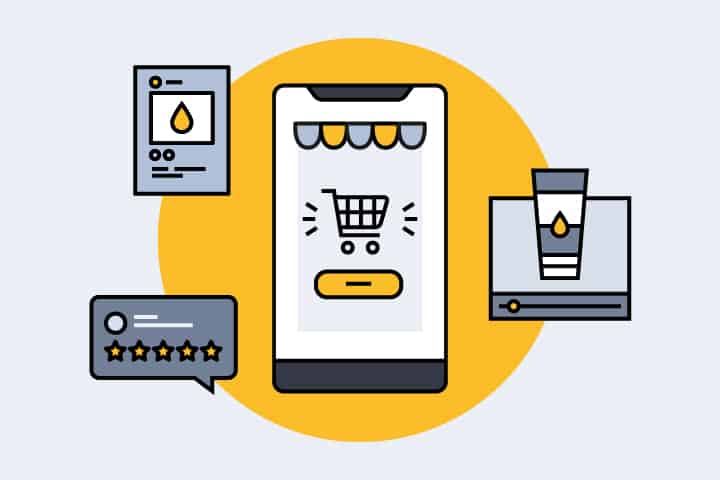 Whether it is referral marketing or influencer marketing, one major component of marketing is the call to action. Without giving a compelling call to action, you cannot convert the visitors into customers. And to increase the conversions, you must understand the cycle of marketing and sales. Whenever you are putting in many efforts to increase the conversions and the sales of your business, you will eventually have to put your best foot forward. To make sure that your sales cycle is working correctly and your marketing strategies are effective, you must use ideal call-to-action options. Most potential customers will be attracted to your business, but if there is the relevant call-to-action missing, they will not be forced to purchase from your business. Therefore you must add a call to action to ensure that your customers are purchasing from your business.
What is a Call to Action?
A call to action is a simple piece of content that usually includes a text button or any other specific text that can attract the customer towards buying. Usually, you will come across the text button such as subscribe or buy now or any other similar option. These are the options that are known as a call to action. The call to action options will help the customers to buy effectively and quickly.
How to Write a Call to Action?
Whenever you plan to write a call-to-action, you must add effective phrases that Can attract the customer. Whenever you write call-to-action, you must add action Phrases and verbs that can attract customers. Moreover, you must use first-person speech and language to ensure that customers focus on getting the products and assuming that you are talking to them. It is also essential that you initiate the case of urgency.
You must have read at many spots that buy now before it runs out of stock well; that is the perfect case of creating the urgency. When people read such sentences, they feel that they will miss out on the great product if they wait for a little longer, so they always purchase the product.
Call to Action Examples
Let's talk about the call-to-action examples so that you can get the best hang of it.
E-Commerce Call to Action
Discount Codes
Usually, The E-Commerce call to action can be the pop-up box. You can write something as treat yourself with a bonus code, or you can add a discount voucher to that pop-up box. Usually, when it pops up during the online purchasing session, people eventually click on the popup box and explore what is available at a discounted price. This will confirm your conversion and will increase the sale as well.
Subscribe Buttons
You can also arrange for the customers to subscribe to your website so that we get daily updates. It usually works because people want more and more discounts, and if you have an effective website, people will be interested in purchasing the product from your website. You must work on adding graphics to your website so that it looks excellent.
See How
See how another call to action button you will find in most of the websites will stop if you are adding the text that you can help them reduce the cause or help them stay safe. Well, you can add the call to action button at the end, saying, see how. This will lead them to click the call to action button as they will be curious to learn more about how you will keep them safe. This is the powerful call to action button that can lead you to a lot better options. Usually, the websites offering ideal solutions use this call-to-action option to get the best benefit out of it.
Join the Movement
When you have a product and are planning to start a movement or a campaign, you can always add the movement button on your homepage. You must add the button that is on a visible aspect. It has to be on the top of the page or somewhere in the middle so that people do not have to scroll down all the way to get to that button. It needs to be attention-grabbing along with the content that urges them to join the movement.
Shop From Our Outlet
This is another one of the call to action buttons. If you have an affiliate website where you are linking products from several other websites, you must have the call to action that clarifies the outlet. If you have the products from Amazon or Walmart, you must have the call to action button that States shop now from Amazon or check Walmart right now.
Referral Program Call-to-Action
The Other type of call to action option is the referral program. Usually, the referral program call-to-action is comparatively different from The E-Commerce call-to-action. The E-Commerce call-to-action focuses more on sales and increasing conversions, while referral programs focus on providing benefits and the increment in the referral network.
Get $25
This is the type of button that you will see on most websites. Whenever you click on this button, you will see that it will lead you to send a reference to your friends and family who you know. Once they are signed up on the website, you will be getting the benefit that has been promised. It will benefit not only the customers but also the website by increasing the referral network.
Ambassadors
Most of the young influences are often looking for the opportunities to become the ambassador for a particular brand or business. And that is the kind of call-to-action that you will see in most of the clothing brands. This option will help you become the ambassador of a particular business with some benefits and increase the referral network.
Some other call to action include sign up and get started. These are not only Super common but also simple. Usually, on the more prominent brands, you will be looking for a call to action that is a bit more creative, including free trial options. You will find that some of the call to action options are relevant to the website. Most of the powerful call-to-action options include swipe up to save, and along with that, it also includes free trial options and takes a quiz.