//=get_the_date()?>
How Dropbox Exploded Sign Ups With a Referral Program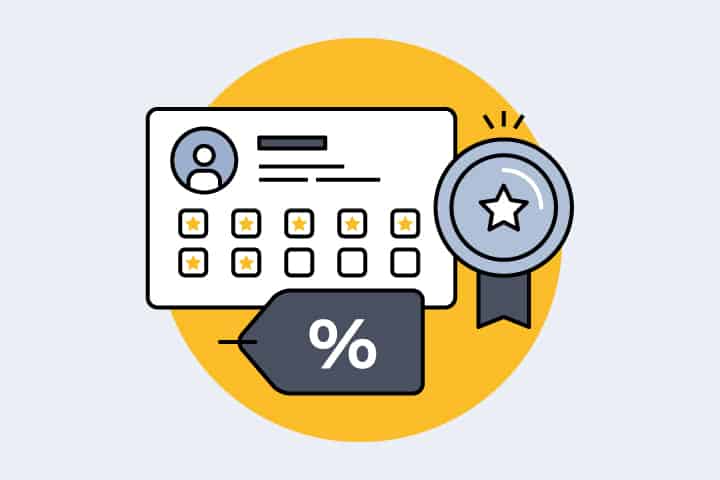 Did you know that Dropbox is currently worth ten billion dollars? It can grow so much over the years, not only because they have a sought-after service. It is also because the company has employed an attractive marketing strategy that allowed the company to raise as much as 400 million dollars.
In this article, you will discover the exact method that Dropbox used to succeed – referral marketing. It is a process of allowing your customers or users to promote your products and services to family and friends. It is a highly effective method because it leverages real people who are using your products. It is like enlisting a team of marketing experts to advertise your products for you.
What is Dropbox?
If this is your first time learning about Dropbox, here is a description of its service. It provides a cloud-based storage system for your files. It was one of the foremost providers of this service back in the days when people were more used to keeping their files in their hard drives or flash drives. Since it was a new service, they needed to find a way to get more users, and referral marketing is the answer to their problem.
1. Dropbox Did Not Reinvent The Wheel
The idea of using a referral program to get more people to use their services did not come from Dropbox. The company took inspiration from PayPal when they implemented their plan. They saw how PayPal could grow its user base with its referral system, so they used it as a program model.
The results blew the company's traffic and users. From having a mere 100,000 users, the company can grow to as much as 4 million users in just over a year. The growth also continued at a consistent pace. More and more people are discovering their service and more people are also interested in using it. Since implementing their referral program, their users doubled every three months, garnering over 2 million referrals.
Because of their referral program, the company can succeed without the hefty ad spend. Back then, the only way to develop a company was by investing in Adwords. But Dropbox thought outside of the box and looked for more ways to advertise their business. The idea paid them with more reach and users sans the ad spend. This allowed the company to invest its money in other parts of its business.
2. It Focused On The Needs Of Its Audience
The owner of Dropbox is also quite a strategist. Instead of providing a generic incentive, he chose to take a closer look at what the audience needs. He knows that their service is focused on providing cloud storage for files. Instead of offering a discount on their monthly subscription, he offered extra storage for those who advertise the service to their family and friends. This is a wise move because it allowed the company to get hyper-targeted leads – people who are authentically interested in using their service.  It also allowed Dropbox to pitch their paid storage services to users later. Also, it creates a habit. It encourages users to use their service more and helps them become indispensable in the users' lives.
3. They Know The Right Timing To Promote Their Referral Program
More than merely having a referral program, Dropbox also did its share of studying their user's behavior to determine the right timing to promote their referral program. Unlike other business owners who merely send an email broadcast or add a link to their referral program on their home page, Dropbox integrated their referral program right in their onboarding process. They said it was a step that every user should do. This allowed their users to see it as a necessary step, encouraging them to promote the service to the people they know.
4. They Provided Plenty Of Promotion Options
If you want to create a referral system for your business, you need to provide as many promotion options as possible. Don't just give your audience a referral form and expect them to comply. It would help if you also gave them buttons that they can quickly press to promote your business with a click of a button.
Dropbox used this strategy with ease. They provided plenty of options. Aside from asking their referrers for referral emails, they also promoted social media websites such as Facebook and Twitter.
5. They Made Your Referral System Easy To Understand
One of the worst things you can do to lower your chance of getting more referrals for your business is to complicate your referral program's details. You'll want your referral program to be easily understood if you want more people to sign up for you. And it all stems from how well you communicate how it benefits your audience.
6. They Enlisted The Power Of Influencers
If you want more people to join your program, you cannot do it alone. It would help if you had the power of influencers. Influencers are great advertisers because they have a list of followers waiting for product and service recommendations. What makes their content useful is the trust that exists between them and their followers. So if you can get your product or service in front of influencers, it can increase your chance of success. Dropbox employed this strategy on top of their referral program, and it worked for them.
7. They Leveraged Successful Referrals
Dropbox did not stop when they found that referrals started to come in. They were hungry for more. So what they did is they asked for more referrals in their "successful referral" email. It is like starting a wave. They let referrals get more referrals. The potential for the reach is endless.
While referral marketing is a useful tool in promoting a business, Dropbox, Drew Houston, has some advice. First, you cannot just build a successful referral program only by imitating another company. You also have to consider if your product or service is worth sharing. You cannot create demand with more reach. Your product or service must be good enough for promotion before you even attempt to have a referral program.