6 Best Steps To Find Influencers In 2020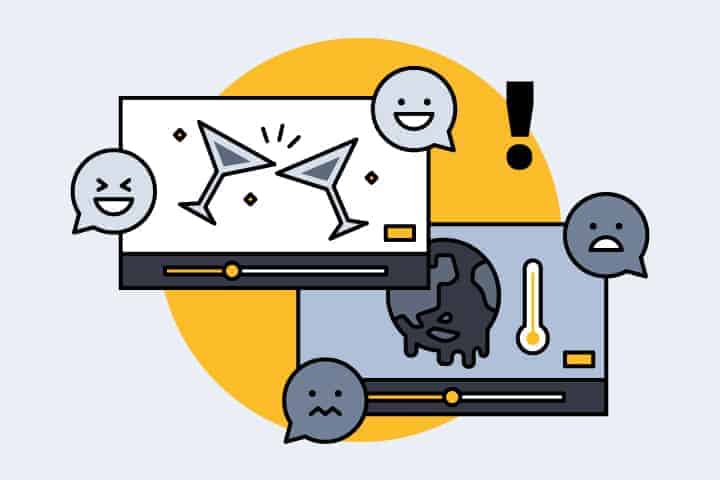 Did you know that 80% of shoppers find products through social media? And in 2020, your buyers can purchase natively through social media.
Social is a powerful tool for boosting eCommerce sales, but it takes a lot of work. Between scheduling posts and replying to customer comments, it's hard to build a loyal following on platforms like Instagram.
What's a dropshipper to do?
eCommerce dropshippers can revamp their social media and get more conversions by partnering with Instagram influencers.
Influencers are trusted and respected tastemakers. Their followers trust them to curate amazing products for their tight-knit community.
An influencer doesn't have to be a big-name celebrity like Kim Kardashian, either. Smaller, micro-influencers get dropshippers plenty of momentum in niche audiences, boosting your authority immediately.
Why do I need influencers for eCommerce?
Since influencers are the tastemakers of the 21st century, dropshippers need their edge to boost revenue. But some dropshippers aren't sure about influencers: are they really worth the money? Will an influencer really increase sales?
1. Buyers trust influencers 
If your posts just aren't getting traction on Instagram, it could be the result of a trust gap. After all, only 37% of Americans trust the brands they buy from.
But 63% of shoppers trust influencers.
The truth is simple: shoppers trust influencers more than they trust you. Influencer marketing is a subtle, genuine way to gain shoppers' trust. Your shoppers pay more attention to this messaging, which means your value proposition actually sinks in.
Lean into influencers to boost trust with your audience.
2. Influencers boost sales
"Trust" isn't a fluffy concern in the world of eCommerce. When shoppers trust you, they buy from you. That's why influencer marketing is so potent: they persuade customers to buy your products, using language your customers want to hear.
The data doesn't lie: 26% of shoppers say they bought a product through an influencer in the past 3 months. If you want to drive shopping habits, you need a qualified influencer in your corner.
Influencer marketing not only helps you promote your shop on social media, but it's a great tool to boost credibility and sales fast.
6 ways to find eCommerce influencers
You know you want an influencer to promote your brand. But how do you find one?
Instagram has over 1 billion active users You've got to sift through millions of people to find the right influencer for your product. Instead of muddling through on your own, follow these 6 steps to make the most of your influencer marketing campaign.
1. Know Your Audience
What type of buyer do you need to reach? You have to know your audience so you can choose the right influencer. After all, a fashion influencer will have different followers than a mommy influencer.
Your ideal influencer has followers who buy products in your niche already. That means you have to go where your buyers already are.
Conduct a little audience recon. Survey your existing customers, analyze your social media follower demographics, or check your CRM for audience insights.
Don't skip this step—you want an influencer who will put you in front of people who are ready to buy your product. See where your audience is and who they're following to start your influencer marketing journey.
2. Set Goals
Once you know your audience, you've got to make a gameplan. You can't just do influencer marketing for the fun of it. Every marketing campaign needs a strong goal to back it up.
What do you want from your influencers? Is it:
– Awareness
– Social Media Followers and engagements
– Media Features
– Purchases
– Email Subscriptions
… or a combination?
Use the SMART goal-setting framework to set very specific goals for your campaign. This ensures you choose influencers who can actually help you get ROI.
3. Consult Google
Now that you know your audience and goals, you can start looking for influencers. But where do you start?
Well, where do you go when you need information? I recommend starting your search on Google. There are plenty of "10 best influencers in the beauty niche" articles out there. These premade lists will give you an idea of which influencers to check out online.
As you begin your influencer search, create an Excel sheet to track potential Instagram influencers. Include their:
– Name
– Instagram handle
– A link to their profile
– Number of followers
– Contact information, if it's available
Right now you want to compile their information and narrow down your options later.
4. Look at Hashtags
Another way to find Instagram influencers is to search for popular hashtags. I guarantee there are popular hashtags in your eCommerce niche. If you sell shoes, for example, popular hashtags would be:
– #shoes
– #fashion
– #outfit
– #shoestyle
Check tools like Best Hashtags or Hashtagify to get ideas.
Hop on Instagram and look for influencers who use these hashtags. Be sure to look for #sponsored or #ad hashtags; influencers use these when they partner with brands. It's a good indicator that an influencer accepts paid sponsorships.
Look for Instagram accounts with a reasonably large following (at least 3,000) and good engagement.
5. Check Your Followers and Competitors
Another way to find potential influencers is to check your competitors as well as your own followers.
Are your competitors working with influencers? Who's tagging them in posts on Instagram?
You shouldn't use the same influencer as your competitor, but this can sometimes lead you to similar influencers. At the very least, this is valuable information that will help you plan your own influencer campaign.
Second, look at your customers. Who are they following on social media? Do they seem to like a particular account or influencer?
6. Choose the Right Influencer For You
At this point, you should have a number of potential influencers on your list. Now you should narrow them down. Evaluate each influencer by:
– Content. What do they say on Instagram? Does their content align with your goals, brand, product, and values?
– Experience. Have they worked with brands before?
– Number of engaged followers. Does their audience comment and share their posts? Are they real followers (and not bots)?
– Price. Can you afford their rates? How do they charge?
7. Contact the Influencer
The last step is to contact the influencers directly. You likely won't hear back from everyone, so always reach out to a handful of your favorite influencers to strike up a partnership.
To start, follow the influencer on Instagram. Like and comment on their posts so you start building a relationship with them. After a few weeks of engagement, send them a DM on Instagram.
Your message should include:
– A friendly hello
– What you're trying to do or the goal of your campaign.
– An overview of the product you'd like to promote, and why you think it's a fit for the influencer's audience.
– Important campaign dates, like start dates and posting dates.
– Compensation expectations.
– Your contact information. Influencers get spam all the time; this proves you're legitimate.
The more thorough and genuine your message, the better. Influencers are busy, and they only partner with reputable, trustworthy businesses.
If you don't hear back, don't take it personally. Influencers get a lot of DMs! Follow up a week later about the partnership. If they don't reply after that, move on to another influencer on your list.
The Bottom Line
Influencers make dropshipping profitable.  Since other companies can sell the same products as you, it's important to plant your flag now if you want to own the market. Tap into their expertise to build community and grow your brand.
Find great influencers now and grow your brand with them. Use these 6 steps to find influencers that are worth their salt. Once you get your sea legs, influencer marketing is an effective way to take your eCommerce shop to the next level.