//=get_the_date()?>
How To Find Influencers On Instagram?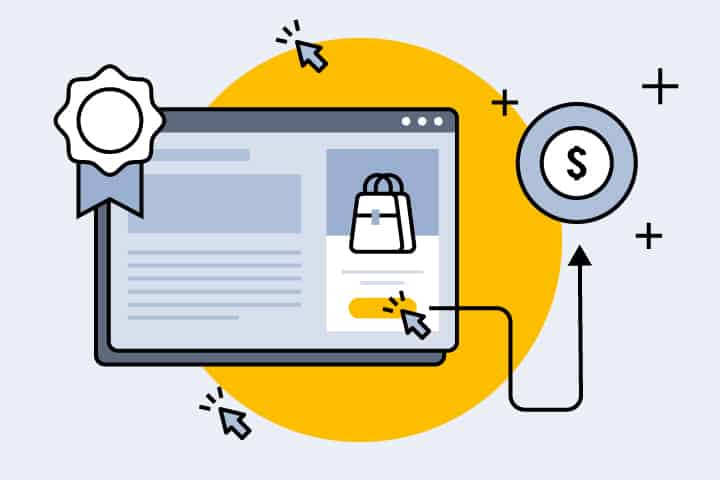 The Instagram platform is gaining more and more popularity every year. It is known that according to statistics, more than 500 million of people use it every day. In addition, 90 % of accounts are subscribed to at least one Instagram company. Thanks to such large numbers, it has become very profitable for global companies to use this social network for marketing purposes. So, in today's article, we'll take a closer look at how to effectively search for influencers on Instagram.
Influencers – Who Are They?
An influencer is a person who is able to change the opinion or actions of other people. If we are talking about social networks, these are popular personalities with a large audience. Among them, there is a division into micro (from one thousand to one hundred thousand followers) and macro influencer (from one hundred to several million followers).
How Can influencers Be Useful For Your Business?
Classic communication channels are losing their relevance. Therefore, it becomes impractical to advertise something using them. The Internet and new promotion methods took over the baton. Unlike traditional marketing campaigns, influencers reach out to their audience as trusted people. They can effectively communicate product information by converting their followers into potential customers for your brand, and research backs this up. According to the Annalect report, 49% of consumers trust the recommendations of influencers.
How to Find Instagram Influencers Effectively
Define Your Goals For Collaborating With Influencers
With the explosive growth of influencer markets, companies have realized the benefits of partnering with influencers. To be effective, you need to think carefully. Before compiling a list of partners, carefully study the market and determine the range of services that you plan to receive as a result of cooperation. For example, if you want to get sales from advertising, then you should focus on this. If you choose an influencer who delivers recognition rather than conversions, you will suffer losses. That is why it is so important to determine what you want to get in the end from the advertising activity. By following specific goals, you will achieve ROI and not harm your own brand. Below are examples of marketing goals that drive influencer partnerships:
increasing the size of the brand community;
development of recognition;
growth in sales of services or products, etc.
Consider Your Target Audience
The right influencer for your product depends on its audience. In order to find the best candidate, you should be guided not only by quantity and quality. For example, if you sign a contract with a person whose blog is about cooking and has a page of 100,000 subscribers, then it is not profitable to advertise pictures using that person. Since users are mostly interested in cooking, household goods, family entertainment, etc. Therefore, you should pay attention to influencers who are interested in art and tell their followers about it. This will increase your chances of finding the right people interested in your product. So what do you do to find the right influencer? You can search for accounts by keywords or using Google. Use results and lists created on sites or magazines. To search directly with Instagram – use keywords or hashtags that represent your interests.
Make Sure the Quality of Your Audience
The second point regarding the audience is the degree of its involvement. It is important to make sure that users are truly loyal to the blogger. Plenty of influencers are capable of creating beautiful photos with cleverly chosen text, but if there is no interest between the influencer and your potential clients, there will likely be no ROI. Choosing a quality influencer is primarily an analyst. So ask candidates to send you page stats, conversions, reach, and case studies. You can also use special tools for data analysis. They make it possible to find out if the subscribers are real or are they bots and see the activity on the page.
By the way, our recommendations are suitable not only for Instagram, but also for other platforms. As you enter new markets, it can be difficult to measure influencer performance and track performance if you want to reach an audience from another region. Some sites place restrictions on access from certain locations. To avoid the hassle of accessing, use services like Cooltechzone.com and others. This way you can effectively work with tools like influencer marketing.
Micro or Macro Influencers?
Size is not always the correct indicator. It is true that influencers are often associated with a large audience. However, influencer marketing can also be very effective (sometimes even more) on a smaller scale. If you want to partner with influencers and at the same time your marketing budget is limited, then micro-influencers can be good partners for your brand. By the way, research has shown that there is some regularity between the number of followers and engagement. For example, influencers with 1,000 to 5,000 followers had an engagement rate of 8.8%, influencers with 5,000 to 10,000 users had 6.3%, and influencers with 10,000 or more followers had 3.6%.
Remember that the type of influencer you choose depends on your goals. If you work in niche markets bloggers with fewer followers may be the best allies, but if you want to build your brand awareness, it might be quite appropriate to start collaborating with the exact opposite of the previous ones.
Take a Holistic Approach
Consider a long-term relationship with an influencer. This will help you attract more potential customers, especially if the blogger's page is growing and gaining large scale. The point is that one-time ads don't generate much revenue. The oversaturation of the market with various offers contributes to the fact that users quickly forget about the brand. Therefore, it is important to constantly be in sight. In addition, there are times when advertising is lost among the numerous stories and posts of an influencer and not all potential customers see it. Offer the influencer terms that will benefit both parties. Keeping a good relationship with your partner will help motivate him to work with great results. Influence marketing is an investment in the future. This means that developing communication is just as important as measuring and analyzing the results of your collaboration.
Conclusions
Influencer marketing is capable of solving a variety of business problems, from awareness to sales. At the same time, in order to obtain the desired results, it is necessary to approach the issue thoughtfully and comprehensively. Before starting the search for candidates, determine the goals of advertising activity, take into account the characteristics and interests of your target audience, and determine the criteria for selecting candidates. Remember, every marketing campaign is about continually evaluating and adjusting results, so never let that go by itself. This way you can get the desired result.