//=get_the_date()?>
How To Set Up a Wix Referral Program in 2021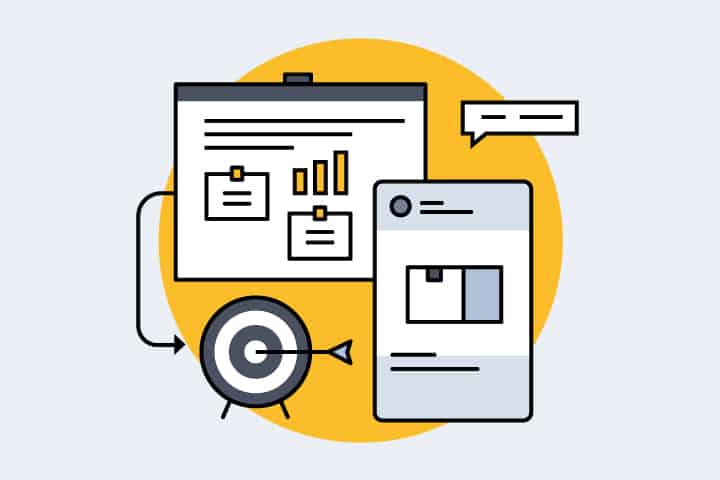 Step 1:  Install OSI Affiliate Software
Are you wondering how you can set up a referral Program at Wix? You do not have to worry Because you are about to get all the information you will require when setting up a referral program on the Wix website. Most of the businesses are now approaching Wix Website because of the incredible Functionality and interface. You can now generate massive traffic on your website using the Wix platform. There are some other advantages, but with the use of referral programs on Wix, you can enhance and improve the advantages.
So, without wasting another minute, let's get into it. Let's find out how you can set up the referral program on the Wix website.
What is Wix?
VIX is an online platform for website building that you can use to make your effective and interactive website. It is a user-friendly website that can be used for the customization of the website. It was started back in 2006, and soon it became the major website builder that people use for setting up their businesses. The easy drag and drop functions can help you with setting up your website easily on Wix. You can resize the position and add virtual images according to your requirement on your website page. Now website creation is as easy as it seems. You do not have to put an extra struggle and work on the HTML and another coding for setting up the Website. User-friendly website builders like Wix can help you create your website and set up your business online.
Can a Referral Program With Big Help Me Get More Sales?
Well, the obvious answer is yes! The referral programs with big and other website builders can generate a lot of traffic and provide you with more sales. Basically, the referral program is an impressive way to attract the audience towards the business. It will provide you with more sales with time and as more people enroll in the referral program. It is a marketing strategy that can work in the best manner for most people and the brand if used properly. The Business owners and now using the Wix referral programs because of the easy marketing and better generation of sales.
Best Software To Use for My Referral Program With Wix
Are you wondering what is software can be used with the referral program with Wix? You do not need to worry because we have a good list of software that you can use for the referral program.
OSI Software
This incredibly great software is something that you should keep in mind. It is a highly compatible software that can be used with the referral program set up with the Wix website. It is highly competent and will provide you the maximum advantages that you want.
The OSI software is portable and provides a bunch of features at a minimal price. Also, the software provides 24/7 assistance Whenever you need it. It is a powerful software that is just the perfect tool that you need for setting up your referral program. Moreover, this Software can help you bring traffic towards your referral program and your software very easily by Marketing Your website in the best ways.
This software can provide you with a lot more than just basic help. Do you want to know what else the software can help you with?
The OSI software can provide you with several promotional tools that are free of cost and can be used effectively to market your business.
This OSI affiliate software Does not charge you a lot of money. Therefore it is a good start and can save a good amount of money you usually spend on other marketing tools.
This software will also help you notice who the loyal customers are and understand the brand advocates of your business.
The affiliate software will also help you find out the value of the customers and work on a factual basis.
Will a Referral Program With Wix Can Help Me Get More Traffic?
Well, the answer is another yes! Referral programs are designed to get more and more traffic to increase the sale of your business. This referral program with Wix, if used in set up in the best way, can also help you out with increasing your business traffic. 
For every new business, it is definitely worth a shot to try The referral programs with Wix. You must understand how the website and business work to ensure that you are getting more and more traffic and generating a better sales amount. There is no Rocket Science in generating more traffic and sales. You need to find out the pinpoint that you have to catch, and you will be good to go. With the affiliate software, you can get the best idea regarding the pain point of the customers and what you need to put Re to get more sales and traffic for your business.
Four Advantages of Having a Referral Program With Wix
Easily Leverage The Customer
The referral Program with Wix can effectively help you in creating a great relationship with your customers. It will make it easier for you to interact with your customer and provide them a better incentive. It is definitely a great idea To have an effective conversation and let your customers become loyal customers Who generate more traffic and sales.
Greater traffic Without Spending a Hefty Amount
Usually, whenever you plan to promote your business and set up a referral program with any other website, you will have to pay a greater share of the money. But with Wix, you do not have to worry about the money.
Increase Brand Awareness
With the Referral program with wix, credibility and brand awareness can be increased better. For instant exposure for the brand, referral programs work in the best way.
Attract Influencers
When your brand does not have proper credibility and Spotlight, the influences will not promote. Therefore to attract the audience And the influences, you must ensure that you are setting up a referral program with Wix; more Influencers are interested in promoting your brand.