20 Best Shopify Apps To Increase Sales in 2020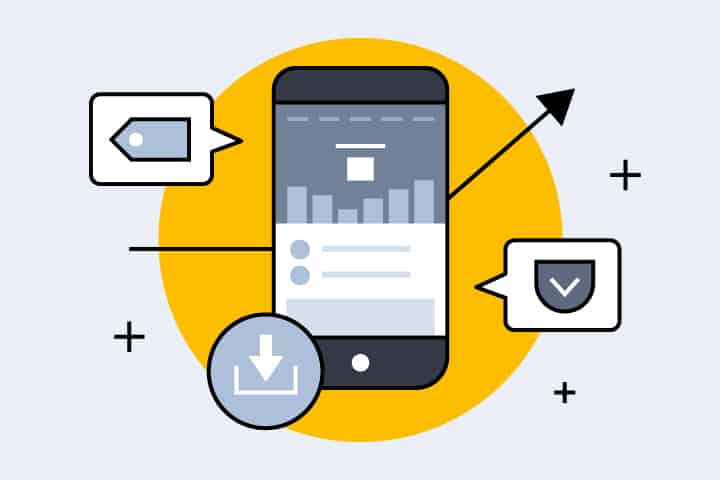 Shopify is a fantastic tool for selling online. And it is not just because of its platform. It is also because of its apps that allow you to customize the functionalities of your website.
However, with thousands of Shopify apps, it can be quite challenging to choose the ones that will help you the most. In this article, you'll learn about 20 Shopify apps that can help you get more sales in your business in 2020.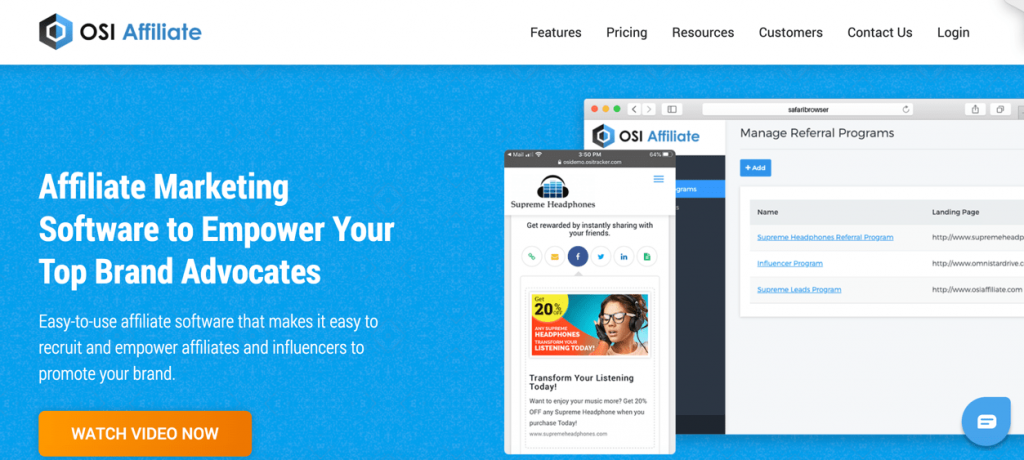 One of the easiest ways to grow your business is to have an affiliate or referral program. Through this program, you have a system that allows other people to promote your business for you. With this platform, you don't have to promote your business alone. You can have other people promote your products and services for you.
What you'll love about OSI Affiliate are its key features. It understands the needs of its audience when it comes to a promotion that it implemented a social sharing and influencer marketing functionality. In social sharing, users can quickly generate social-compatible posts in one click. At the same time, there is also an option to create exclusive discount codes for influencers.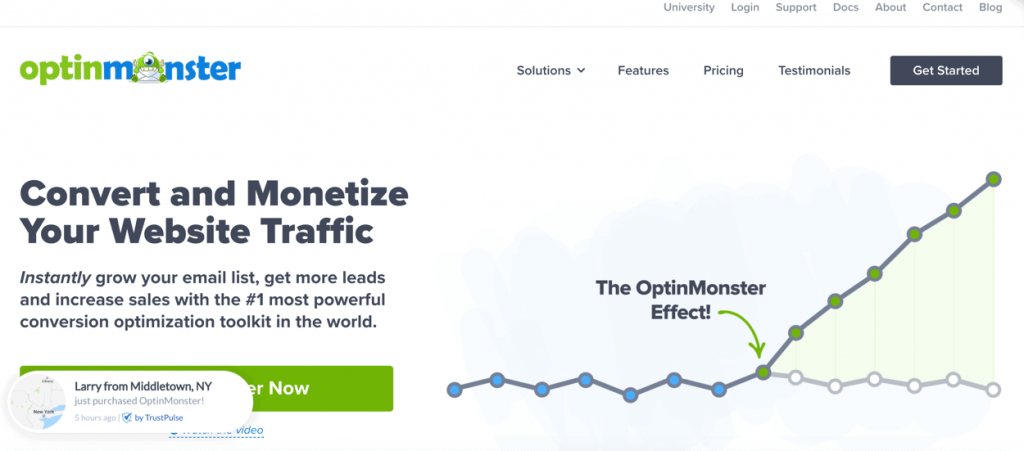 If you want to nurture your clients, you will have to message them always. This is what OptinMonster can do. It can help you create the right messages to address your customer needs through its analytics and targeting settings. Plus, it has a builder that can help you build assets that can easily capture leads and sales.
Currently, the app enjoys several positive reviews. This means that it can do what it promised to do. Plus, it doesn't stop there. The functionalities continue to grow as the developers add more to the application.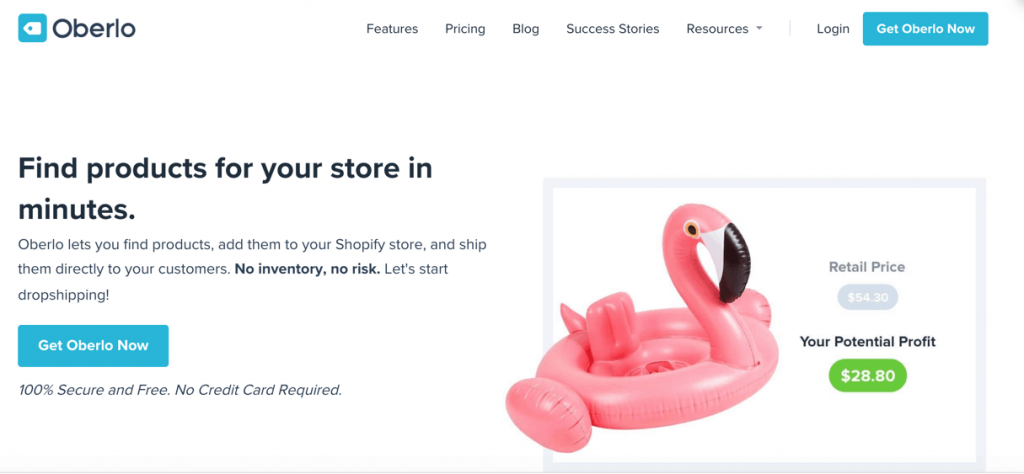 One of the easiest ways to make money on Shopify is to dropship products. However, it is quite hard to find reliable suppliers when you are doing this. Oberlo provides you with this option. It allows you to integrate your Shopify store with AliExpress easily. Oberlo gathers all the items that you like to dropship. From here, you can list them on your site from AliExpress.
The great thing about Oberlo is it is very user-friendly. This means that you can easily set it up in your Shopify account in a few clicks. You'll love the product import feature, for it will allow you to have products in your Shopify store in a matter of minutes.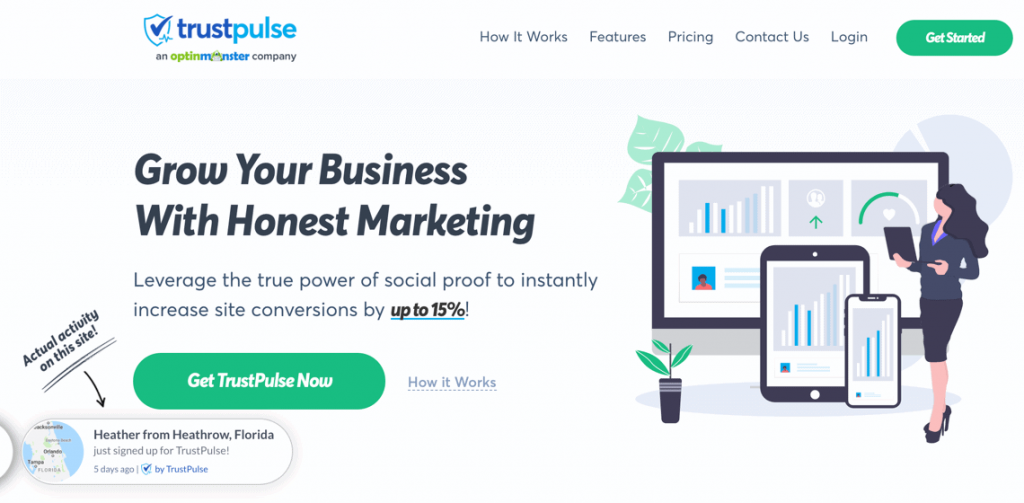 One of the things that you'll need when you run an online business is social proof. Your customers are now more active in searching for your brand name, products, and services. This means that you should focus on reviews or other forms of social proof.
TrustPulse provides your website with social proof in real-time. As a customer examines your website, a pop-up notification indicates the actions other users have taken. So if someone recently bought from you, another potential customer will see it. This may seem simple, but it is instrumental in driving more sales to a business.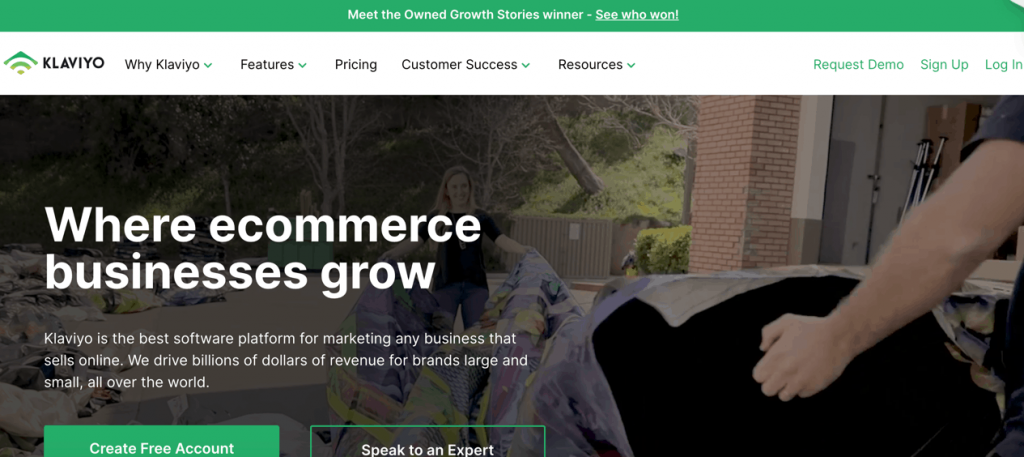 Email marketing is critical in running an online business. You'll need a tool that can help you reach your target audience with a click of a button, and email can do that for you.
One of the tools that you can use for email marketing on Shopify is Klaviyo. This allows you to create automated email sequences that target customers based on their unique characteristics and behavior. It was built for eCommerce websites, and it is free to use.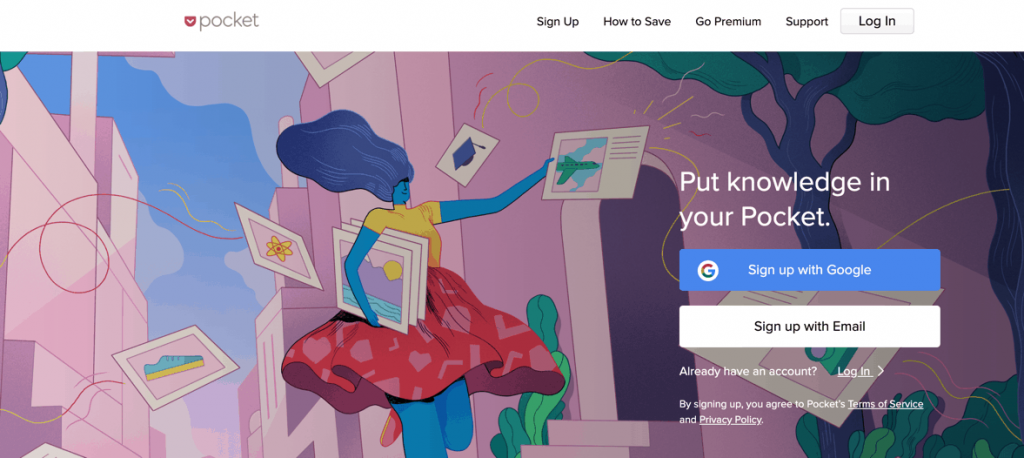 Content marketing is essential for today's businesses. Customers no longer buy products and services simply because you sell them. They also need to learn more about you and see you as an expert in your industry. They need to know that they are buying from the best before they decide to work with you.
Pocket is a tool that you can use for content marketing. It allows you to gather several sources of information in one convenient location. It is a content curation tool so you can find information for your content easily. The best part about it is its ease-of-use. You'll find that you can easily save content on the fly by using a simple browser bookmarklet.
Encouraging loyalty systems in your content requires that you have the tools for it. Smile Rewards allow you to implement a loyalty or referral system for your business quickly. This is where you send rewards to people who buy from you again and again.
What you'll love about this tool is its customization feature. You can easily customize your pop-ups and emails. Plus, there is even an option to alter your loyalty system based on your business characteristics, such as industry and size.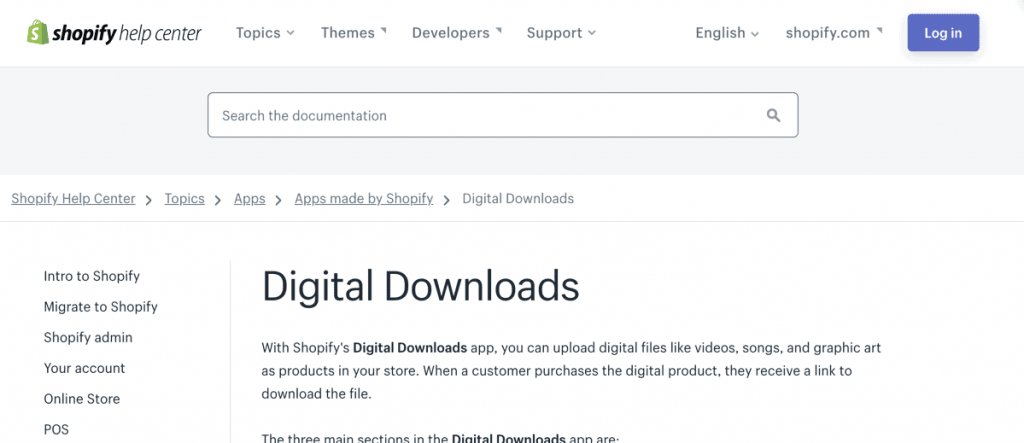 If you are planning to sell digital products on your Shopify store, you are in luck. There is an app that is designed just for that. It is called Digital Downloads.
Digital Downloads allow you to create a digital product store from scratch easily. With it, you can set up a system where your audience will have constant access to your digital downloadables. Plus, you can quickly email your customers if you improve your products. The updates will be automatically sent to their email.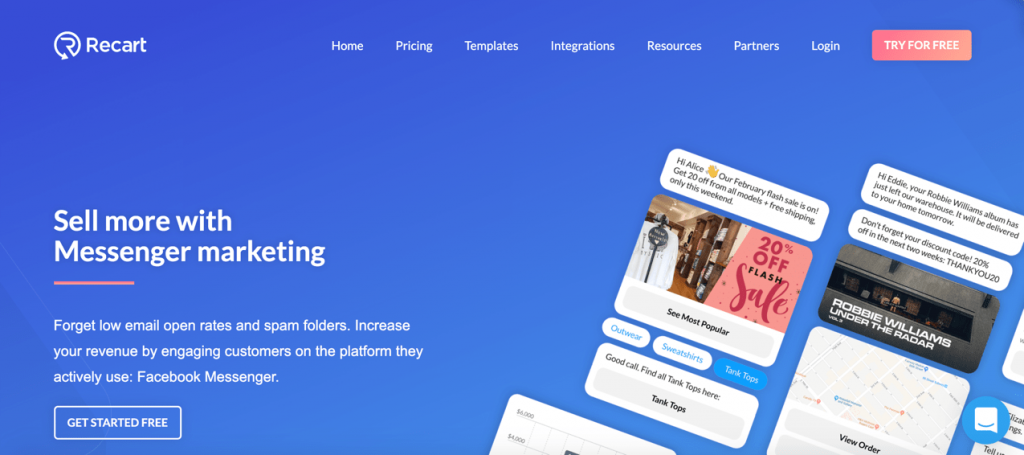 Have you ever wondered how FB messenger marketing works? Many business owners have tried this and claimed that it worked for them.
One of the reasons why FB messenger marketing works is its approach. Unlike other channels where you have to 'warm-up' to the prospect, messenger marketing is instant and easy. Once you send a message to your customer, he immediately gets a notification. You also get to see if he has read your message.
An app that allows you to integrate this feature into your Shopify store is Recart FB Messenger marketing. It will enable you to reach your target audience with FB messenger easily. The best part is that you can alter your messages based on the characteristics of your target market. For example, if someone left a product in the cart. You can message them to inform them about that.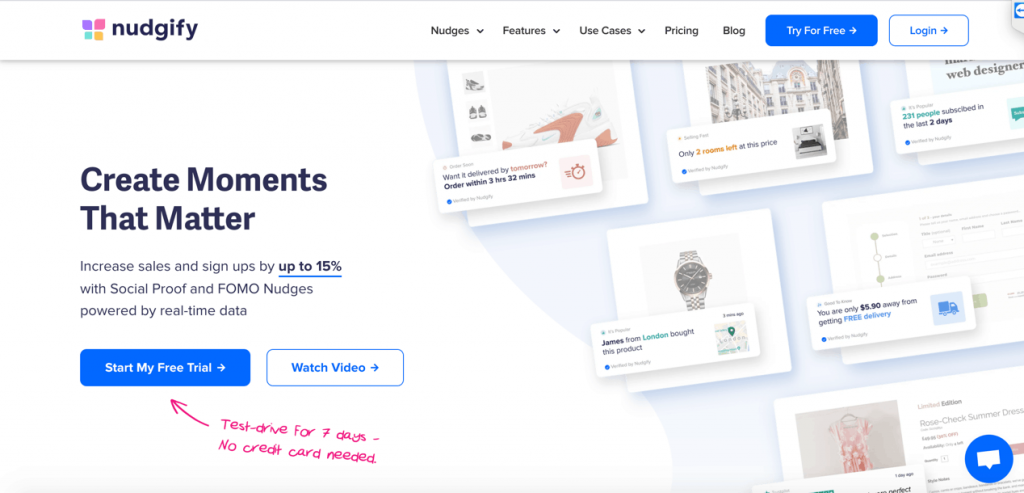 Another social proof tool that you'll love to use is Nudgify. It works in the same way as TrustPulse but with extra features. Aside from recent sales, the app also informs your website visitors for recent sign-ups and customer reviews. Plus, there is a feature that allows your customers to see products that are about to go out of stock. This triggers their fear of missing out and may lead them to buy your products.
Another thing that you'll love about Nudgify is the customization of its presence. You can choose only to display it on individual pages. This means that you can have different notifications for each page. This makes it more effective in driving sales to your business.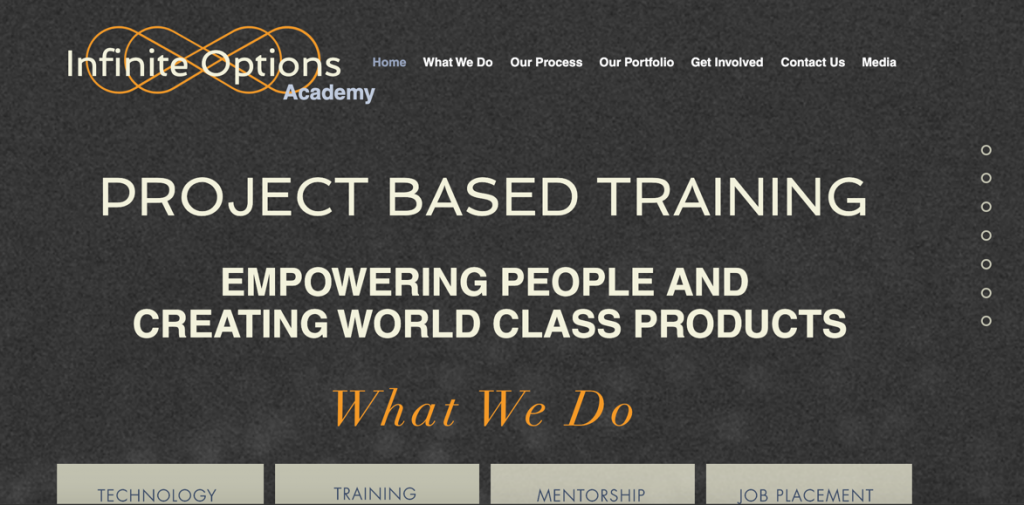 One of the things that your customers will appreciate from your online store is changing the colors and types of your products. For example, you are selling a shirt in 3 colors: red, blue, and black. Instead of having three listings for the three colors, you can have one listing. Just implement Infinite Options, and you can easily allow your customers to change the color.
This is a great app to have if your products have different variants and options. It also applies to products that are sold with different weights and sizes. You can allow your customers to alter the product's size and pressure from the listing page itself.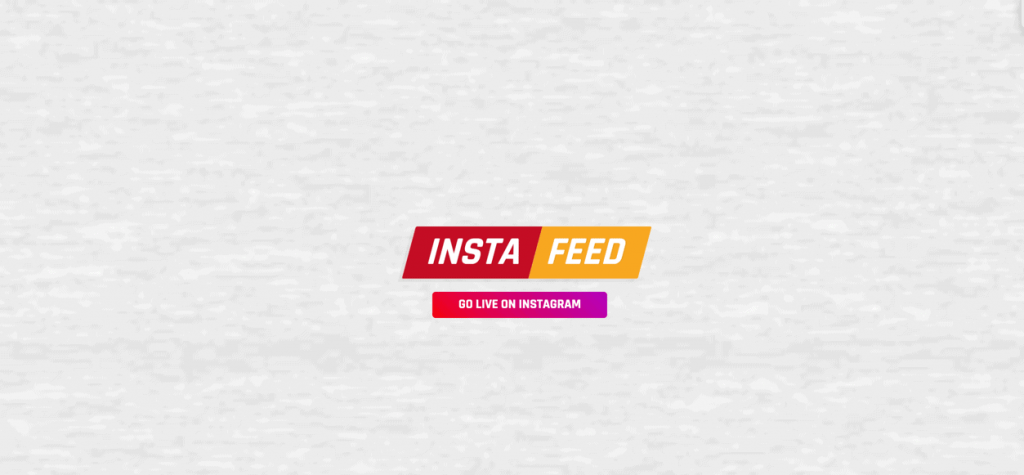 They say that you can only have higher search engine rankings if you know how to have updated content on your website consistently. But if you are like most eCommerce sellers, you really can't create a new blogpost each day. It is far better to allocate your time to other income-generating activities.
This is where Instafeed can help you. It is a tool that can help you display your Instagram profile in your Shopify store. With this tool in place, it will immediately refresh itself with new content every time you post something new on Instagram. This helps your website to have some fresh content consistently.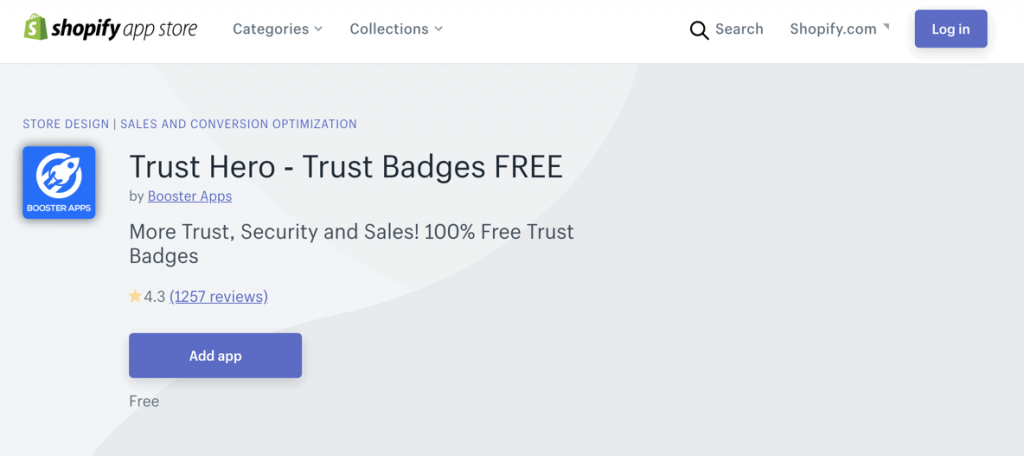 Sometimes, your customers need something more than social proof to trust you. Another thing that you can implement on your website is to have some payment badges. Trust Hero is an app that can do this for you. It allows your customers to see you as an authoritative website because you are affiliated with trusted payment companies. It is simple, and it certainly doesn't hurt your business to have a few extra badges.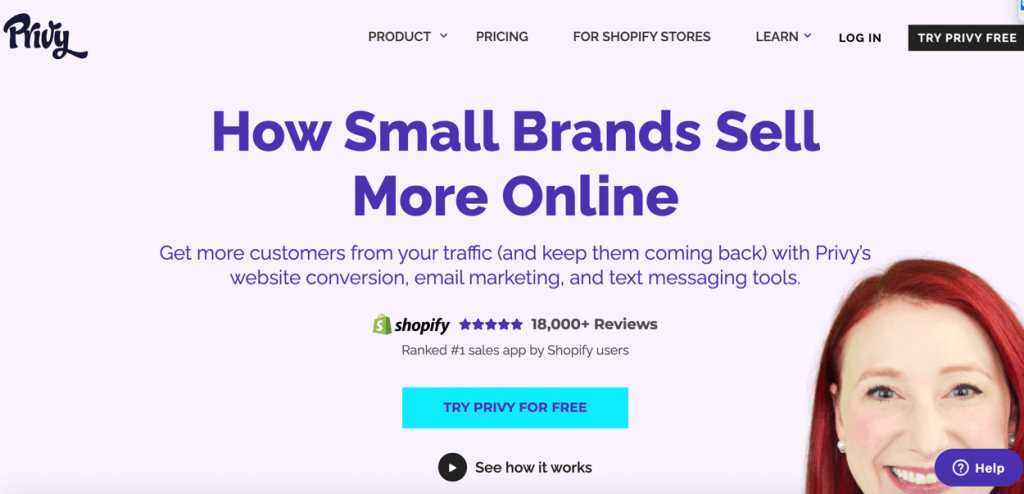 Another tool that can help you with your email list aside from Klaviyo is Privy. This is another tool that is quite popular with Shopify, and it allows you to easily create a subscriber list with different email capture forms and sequences. When you implement this app on your website, you'll find that you have various options. You can customize the look and feel of your pop-ups and your exit forms. Plus, you can completely customize your email messages. This will keep your target market engaged and builds like and trust for more sales in your business.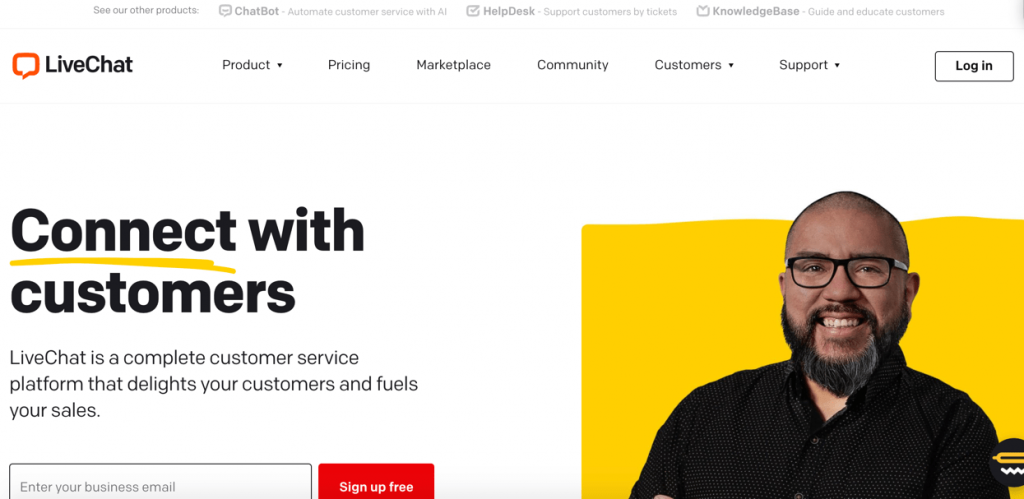 Engagement is significant for today's businesses. Your customers don't only want you to sell products or services to them. They also like to get to know you and know that you even care about them. They are now looking for that human touch in businesses – the real care and concern for their needs.
One of the ways you can do this is through Facebook Live Chat. This is a feature that you can implement in your Shopify store to have someone they can talk to if they have some questions. Performing this will make your customers feel valued. Plus, it can also nudge customers into buying if they are still on the fence about it.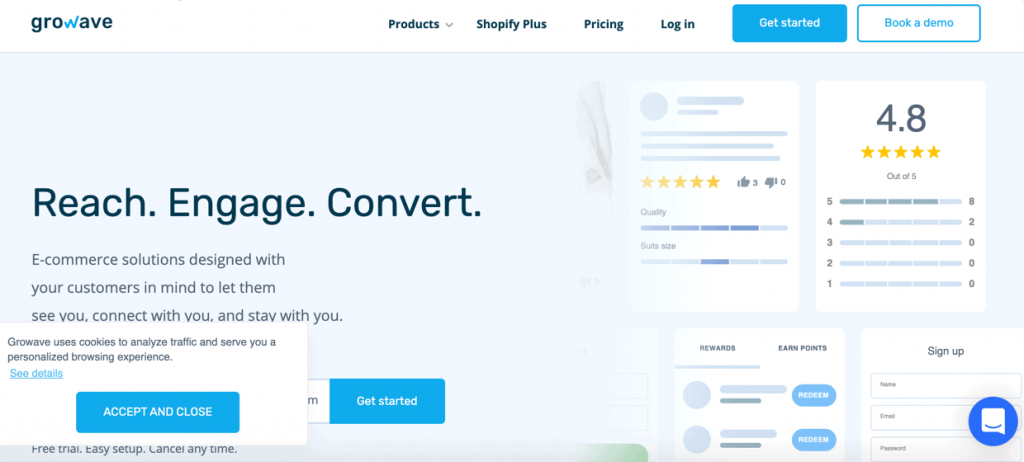 As mentioned, social proof is essential to growing your Shopify store. Growave has a different take on social proof. Unlike TrustPulse and Nudgify that focus on the actions of other people, GroWave focuses on reviews.
Here's how it works. Growave gathers information from different websites and displays product reviews in your Shopify store. Plus, it activates a wishlist feature. This allows customers to select products that they like to buy. It adds an extra layer of social proof to your business.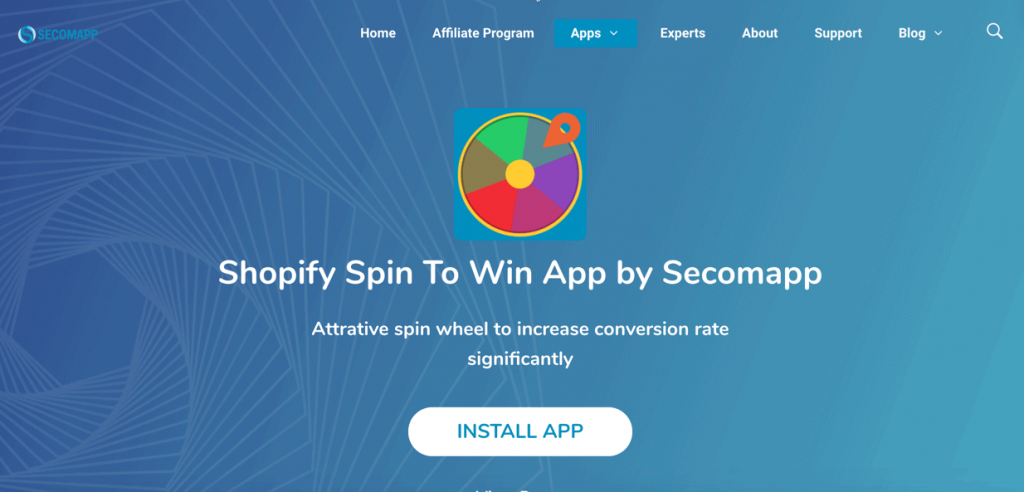 Sometimes, you'll need more than incentives to get your customers to join your referral program. Spin to Win by Secomapp makes your referral program more enjoyable with a spinning wheel. This triggers the competitive and gambling spirit of website visitors and encourages them to try to win something.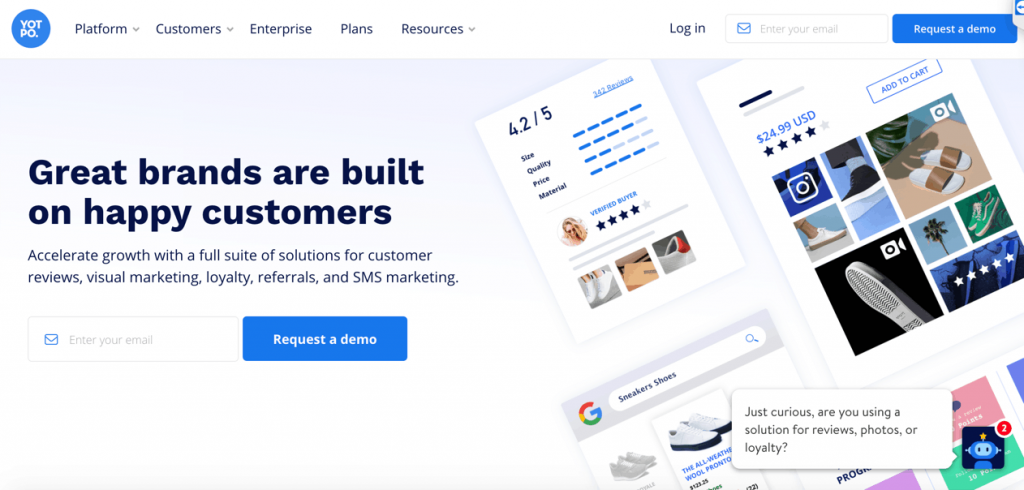 Yotpo Reviews works in the same way as Growave. It focuses more on user-generated content and displays them on the website. This is a good thing because it allows your customers to see reviews from different social channels on one page. This encourages your customers to trust you.
Yotpo is a tool that allows you to leverage one of the most valuable currencies in your business: your customers. They help you grow your business by saying positive things about your products and services.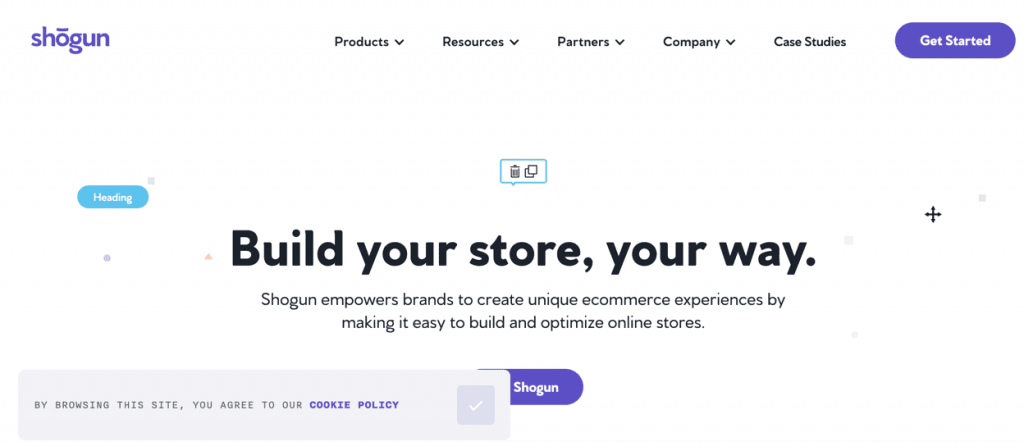 You cannot have a successful Shopify store if you don't have a landing page. The landing page is pretty self-explanatory. It is the page that your customers see when they visit your website. Some landing pages are product-focused. This is where the benefits of the products are listed in one long sales page.
An excellent example of this is Apple. Or you can have a landing page with multiple products. It is essential that you just organize your products into categories to make it less confusing.
Shogun is the best landing page builder on Shopify. So if you want to capture your audience's attention and have them looking or focusing on your products, you may want to add this tool in your store's arsenal.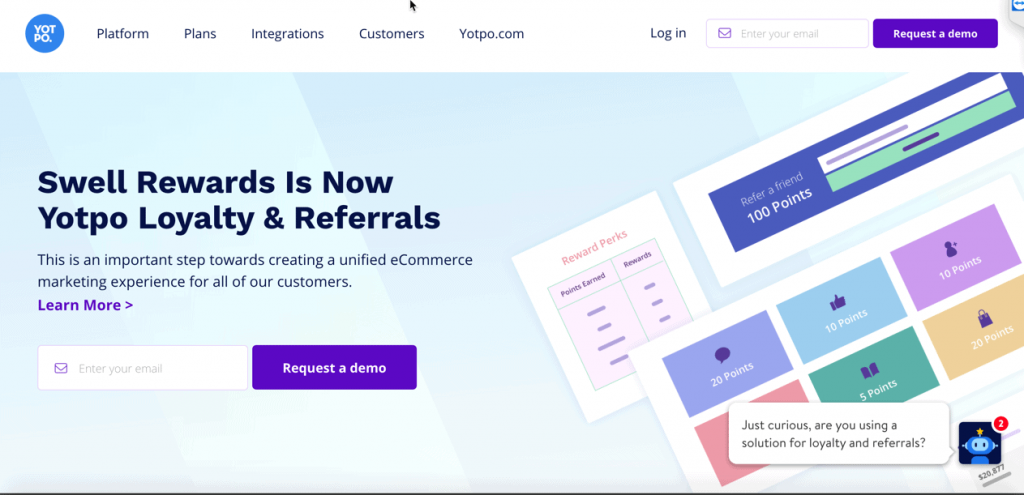 Swell is a new tool, for it is a social proof and referral tool in one. It is a tool that incentivizes actions such as social shares and engagements. So if someone likes your posts or shares it, they receive a point. This is an excellent way of having a referral marketing system, and it encourages customer loyalty.
The only downside is the pricing. While it is a fantastic tool, many Shopify store owners cannot decide if it is a good investment since they have a monthly fee for it.
Hopefully, this list helps you to find tools that are perfect for your business. You don't have to use anything. Just choose the ones that you think are right for your business and see how it improves your sales.