//=get_the_date()?>
10 Best Ways to Promote Online Courses For Year 2021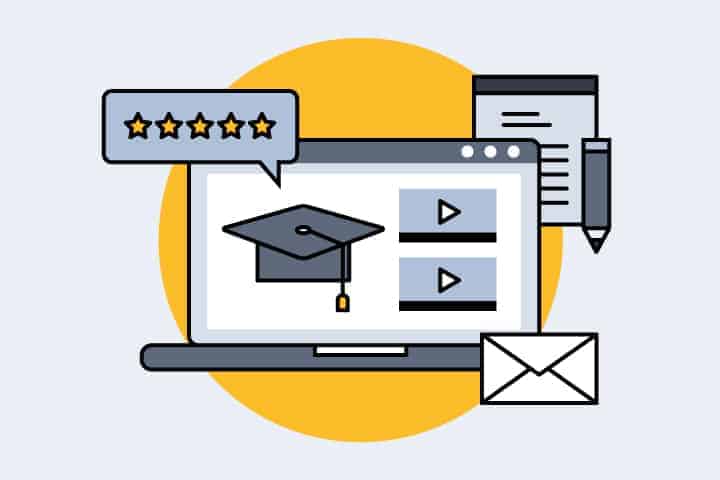 So finally, you've built a beautiful online course that would revolutionize everything your potential student knows? Who knows, perhaps it took you months to bring the masterpiece together, to complete the videos and worksheet. Indeed, it is never an easy path, but it would pay off once it's ready, right?
The truth is, your online course won't make any headway without an audience. You need to have individuals who would be excited and willing to pay for your online course. If not, your hard work would fizzle away.
In this article, you're going to learn several marketing strategies that you can implore for your online courses. When you play the ball well, you would undoubtedly see results.
1. Start A Referral Program
If you want to increase orders for your online sources, then you might need to consider affiliate marketing. With this marketing strategy, you will be able to urge existing customers to refer their friends and family. That way, you increase orders and customer base without hassles. One tool that will make that happen is OSI Affiliate software. It comes with lots of cutting-edge features that make running an affiliate marketing program easy.
2. Leverage On An Existing Audience
When you launch your online course, the first set of people who should know about it is your existing audience. Before the launch, you probably have a blog or a site with a handful of traffic. You can create a blog post, talking about the course, its benefits, and rewards. If possible, you can offer your course at a discounted price.
If you do this well, your audience might share the word about your course on social media. Through such a means, your online course would be able to meet more potential buyers. Before you start marketing to a stranger, you need to start from home – your existing audience.
3. Build An Email List
Every online marketer knows the tremendous benefits of building an email list. What better way is there is market your online courses, if not to people who already have an interest in your niche? There are lots of email marketing software that you can use to build a list. But one crucial element you shouldn't overlook is a lead magnet. Offer something in exchange for their emails. It could be an eBook, a digital product, or perhaps VIP access to some exclusive content.
4. Utilize Customer Reviews
Before people buy anything online, they first read reviews. At that moment, they are looking for a reason not to buy. Since they need proof that your online course is excellent, present them with customer reviews.
One way to do that is to encourage your buyers to drop a review. Reviews serve as a hook, especially if they are positive and talks about how incredible your courses are. The more positive reviews you have, the better you'll be at selling your online courses. So, don't hesitate to showcase your reviews.
5. Start A Blog
If you're serious about building a brand, then you need to start with a blog. Creating a blog these days is now easier than ever. All you need is to secure a domain name and a host. With a blog, you will be able to build your brand faster. About 53% of marketers say that blog content creation is the backbone of their success online.
Through a blog, you will be able to build backlinks and rank better on a search engine. A blog would set the pace for growth and possibly make you money in the long run. If you're serious about marketing your online course, then start a WordPress blog today.
6. Use Facebook Groups
Facebook has over two billion users, with millions of Facebook groups centering on different industries. If you can successfully leverage this platform, you will be able to make tons of money on your online courses. All you need to do is build communities with a Facebook group.
Discover groups in your niche and join. If you're confident in your ability, you can even make the admin a friend. It would ensure you get your posts approved, especially in groups where post-approval is on. A company was able to generate over 1000 email signups in one week using Facebook groups. That is incredible, and you, too, can achieve a similar result if not more.
7. Create A Sales Page
If you want to persuade your target audience to purchase your online course, then you need to create a sales page that converts. A sales page should be top in your scale of preference. As long as marketing is concerned, this strategy would give you the desired result.
If your online course is $100, $500, or maybe $100, the only way your target audience would be able to pull out their credit card is if your sales page is topnotch.
In your sales page, write a compelling and robust sales copy. Connect to their emotion by telling a story, and showcase reviews from people who have already bought the course. With this marketing strategy, you will be able to sell tons of your course without hassles.
8. Relationship With Authorities
There are authorities in your niche, and you can leverage their status into selling your online course. Building a relationship with these authorities doesn't mean calling them for launch. Nah! You need to do something more flattering, by mentioning them on social media or your blog post. With this, they might rebroadcast your post to their audience, which would generate tons of traffic to your online course.
Aside from this, another great strategy is through a guest post. You can be creative in this regard, by making sure you link to your sales page. If the platform has vast followers, you will watch as the orders roll in.
9. PPC Advertising
There would come a time when you might need to spare a few bucks. Have in mind that there is nothing wrong with that. It only shows that you're serious about making this work. PPC advertising is a bit different from other strategies mentioned in this article. You need a budget before you delve into this route. Publishers with display ads also need to follow the better ads standards in order to stay compliant. You can try Facebook ads, Google, or Bind. For a while now, Facebook seems to be the most affordable.
10. Master Storytelling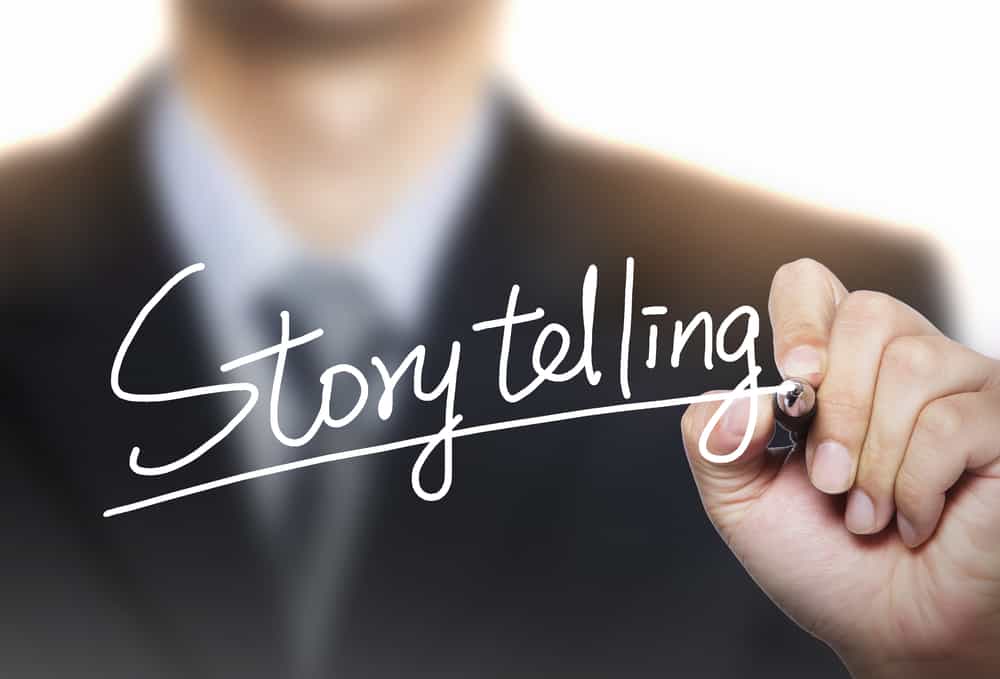 Last on the list of marketing strategies for your online courses is storytelling. People are hardwired to connect to stories emotionally, and you will be able to coerce them to buy by telling a compelling brand story.
Wrapping Up!
Getting your online course in front of a targeted audience is very feasible with the right approach. With the strategies mentioned in this article, you will be able to attract traction and sell your online course to a broader audience.