//=get_the_date()?>
10 Shopify Guerrilla Marketing Tactics To Grow Your Store in 2021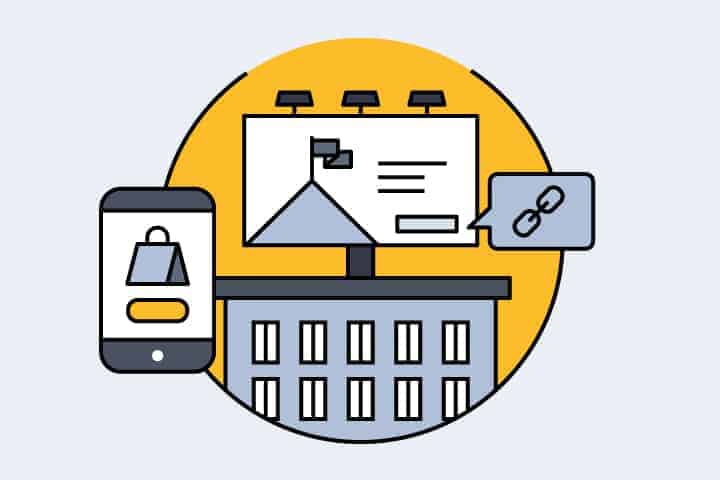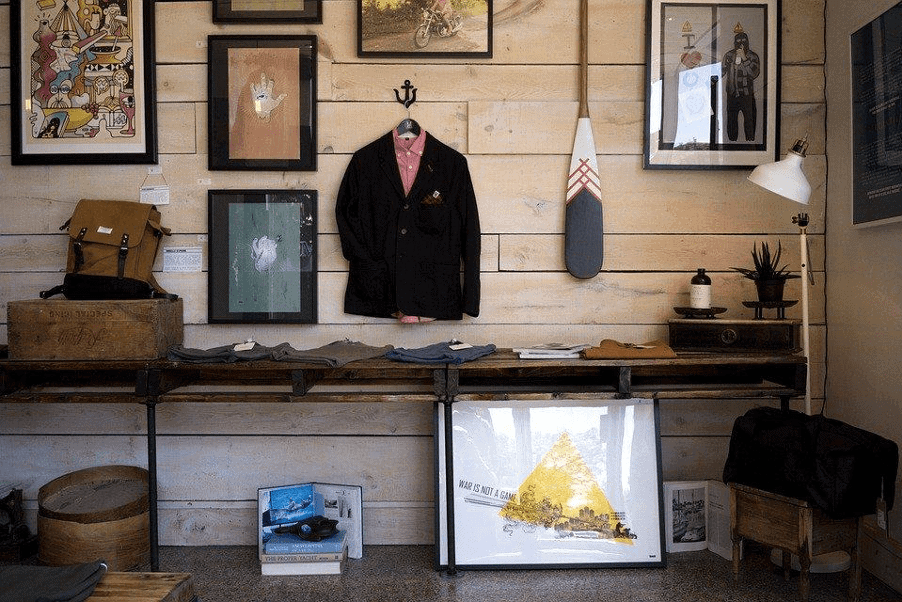 Whenever we talk about marketing, the usual marketing strategies that come to mind are SEO (Search engine optimization), Social media marketing, Advertisements, Email campaign, etc. however, we forget about one of the simplest and effective marketing tactics, Guerrilla Marketing Tactics.
What is Guerrilla Marketing?
Guerrilla marketing are the creative tactics that are used to create awareness about your brand, products, and services, in a specific area offline. If used correctly, Guerrilla marketing can bring you more high-quality offline traffic. The best part of the Guerrilla tactic is that you can target a specific area.
Guerrilla tactics can really be tricky at times, so we need to consider the following points while going for Guerrilla marketing.
While you are going with the Guerrilla tactic, it is very important to choose the right location. You must consider every aspect of the location, such as what kind of people will you get? Or how many relevant traffics will you get? After going through all the necessary aspects, choose the right place for your foot marketing.
It is all about Hit or Miss
Guerrilla marketing is always a 50-50 chance. To improve that ratio, you must work on your creativity level, so that people pause to see what you want to show them.
The real key to Guerrilla marketing is all about creativity. Without creativity, you will not be able to convey your messages to the foot audiences.
Guerrilla marketing is an aggressive approach. So be very careful not to annoy the audience with your approach. If your audiences start getting annoyed with yur marketing, it tarnishes you brand reputation.
Use this marketing strategy to market your online presence as well
Use these tactics to connect the people to the online platform as well. This will help you to build a link to your offline marketing and online presence.
10 Low-Cost Guerrilla Marketing Tactics
https://zgrillssales.ositracker.com/admin/users/directlogin/744a5418a9c89cb8294d27a46f8533a2Guerrilla marketing uses conventional means and tries to keep the marketing strategy under the budget. Here are the low-cost Guerrilla marketing tactics that you can use to attract foot audiences.
1. Have a Referral Marketing Program
Guerilla marketing may stand for doing something extraordinary to capture your audience's attention. But this doesn't mean that you should do something that's too out of the ordinary. One way you can obtain your audience's attention is through a referral program. This is where you allow them to promote your products and services in return for a reward.
Creating a referral program for your online store is easy. You just need an app, plugin, or software that will allow you to create a referral system in a few clicks. A popular solution is OSI Affiliate. You can use it to create a program from scratch, and it also has different functionalities to support your guerilla marketing campaign.
2. Use Marketing Hashtags
If you want your audience to engage with your brand, you have to make it easy. One way to do this is to create some marketing hashtags. This is different from product hashtags that focus on the name and type of the product. Marketing hashtags usually have a unique name that signifies an event or brand. It is designed so that potential customers find your business.
Marketing hashtags are also quite useful for guerilla marketing campaigns for it allows you to name the campaign and let people follow it. It is similar to the #IceBucketChallenge that encouraged people from all over the world to join the campaign. A simple hashtag can go a long way.
3. Host an Online Event
Another way to get your target market talking about your brand is to host an online event. You can get creative with this. It can be a zoom meeting where you meet some of your potential customers. Or it can be a Facebook live where you showcase some of your most promising products. For information-oriented businesses, you can also host webinars. This will allow your prospects to get to know you before they invest in your industry.
Online events are great for guerilla marketing, especially if you come up with unique themes for it. You mustn't only create an event for the sake of it. It may be best to put on your creative thinking cap to come up with unique online event ideas.
4. Host a Contest
ou can also get your prospects talking about your brand when you host a contest. Games are popular, especially if you have some premium prizes. This is the reason why Facebook pages easily get shared when they are promoted with prizes on social media. The interest in the award is enough to drive engagement and shares, and this attracts tons of attention to the product or brand.
5. Conduct a Giveaway
You can also host an online giveaway. This is where you look for products or services that your market is primarily interested in, and you give away that product or a subscription. Giveaways are great for building your list as well. All you need to do is ask them to sign up, and you can instantly get hundreds or thousands of people to your list.
PRO TIP: Want to get more engagements in your giveaway? Then, collaborate with other brands. By doing this, you can have more products and prizes in your giveaway. Plus, you can cross-promote each other.
6. Create an Exclusive Influencer Event
Influencers can be considered as influential marketers. This is because of their impact on their follower's decision making processes. So if you want to harness this power, you can help yourself by creating an exclusive influencer event right from your website.
To do this, you will need a marketing system. One of the most effective methods for exclusive events is exclusive referral programs. This is where you reward the influencer's followers for referrals. But you will launch a referral program only for a particular influencer. By doing it this way, the event will be exclusive. Exclusivity will usually get you more traffic and sales, for they will feel special. They know that the program is only for a particular influencer's followers and nothing more.
7. Have an Affiliate Contest
If you want to attract marketers into your eCommerce business, the best way to do it is to have an affiliate contest. This is a system where you reward the best affiliates in your marketing system. Affiliates are people who promote your business for a percentage of the profits. You can encourage them to advertise your business if you give them a prize on top of their earnings.
8. Conduct a Webinar
If you are selling a digital product such as an ebook or training course, you will attract more leads and sales by conducting a webinar. While this may not seem too out of the ordinary, the results can be quite astonishing, depending on the topic that you have chosen. Guerilla marketing is not just about rocking the boat and doing something different. It is also about using old tactics in a brand new way to attract more leads and sales to your eCommerce business.
9. Support a Cause
One of the easiest ways to encourage conversations around your business is to support a cause. This is where you go beyond making a profit and ensure that each dollar that you make goes to a worthy cause. This is a great way to conduct guerilla marketing campaigns. This is because it goes beyond the typical 'marketing-to-get-a-sale' approach. Instead, it focuses on 'making a difference.' Your prospects will know this, and they will support your business if you come from a place of authenticity.
10. Create a Short Film
If you want to take the creative route and have the budget to support it, you can create a short movie for your business. Short films are great for it captures attention and helps your audience remember you. One of the short films I love is the one created by Disney. It is a story about a duckling who wants to meet Donald Duck. He got lost and eventually found himself in Disneyland. It is a short and heartwarming film that tugs on the heartstrings.
11. Collaborate With an Influencer on a Product
How can you guarantee that an influencer will promote your product? Well, you can do it if you include them in the creative process. Many influencers call themselves as content creators. This is because they are more focused on creating content to help people than to make money. Because of this, you can easily convince them to promote your brand if you create a product with them. They'll be ecstatic to do it with you, for it is a creative project.
12. Conduct a Meetup
You can also move beyond the typical influencer marketing campaign by getting to know the influencers on a face-to-face level. You can do this by arranging meetups and inviting several influencers at the same time. This will allow you to get to know them personally, and it will also encourage them to support you and your brand.
13. Host an Offline Event
Similarly, you can also host an offline event. This can be a conference or niche-related event. The key is inviting several influencers to participate as keynote speakers or performers. And then, you can ask vendors or businesses that fit your niche. Offline events are significant, especially if you have new products that you want to show to your customers. As a sponsor, you can easily promote your products at the event.
14. Use Popular Media
If you want to capture your audience's attention on social media, you may need to speak their language. One way to do this is to use the technologies that they use. Take TikTok, for example. It has grown so much as an online platform because of its unique approach to video content. Its market is mainly composed of Zoomers. Now, if you are targeting this market in your eCommerce business, you may need to launch your brand on several Tiktok influencer accounts for your market to notice you.
15. Give Away Elite Rewards
Another tactic that can help you gain more traffic and sales to your business is to give away elite rewards. This is where you go out of your way to provide rewards that will require a big budget. One travel company on Instagram, for example, has launched a giveaway of free travel to several countries. This has caught the attention of several influencers, and it instantly gained tons of engagements and shares.
16. Have Simultaneous Influencer Reviews
Social proof plays a vital role in generating traffic and sales for your business. But you can only do this if you have reputable people reviewing your products. Influencers are your best reviewers. They will usually give authentic reviews of your products and services, and they will share it with their followers.
However, you may need simultaneous influencer reviews for this to be effective. Don't get me wrong. It doesn't mean that singular influencer reviews are not persuasive. With the right influencer, it may be enough to drive the traffic and sales that you desire. However, simultaneous reviews are better. When it comes to social proof, quantity plays a significant role. If you have more people saying positive things about your brand, the higher your social proof will be. So if you plan to request for reviews, do it with multiple influencers. Send a sample of your product to them and have them review your products for you.
17. Promote Your Products Through Video
Today's audiences are visual. You simply cannot capture their attention with a mere word-loaded promotion. You may need to use video, and this is no longer optional. You see, your audience needs to see your product in action. They need to see how it looks like and how it feels to have it. All of these can only be demonstrated through video. You can still use words. But they need to be able to have a sneak peek on how it feels to have your product in their hands. This is something that only videos can do.
18. Have Limited Edition Products
Guerilla marketing is all about doing something out of the ordinary to promote your eCommerce business. Limited edition products can help you do this. This is where you create unique versions of your products that are only available for a limited time. This works for collectible niches such as action figures, makeup, and others. It is all about finding a way to sell your products' limited-edition designs for a limited amount of time. This always captures your audience's attention and encourages them to take action.
19. Have Limited-Time Discounts
In the same way, you can also implement limited-time discounts in your online store. This is a strategy that websites like Amazon and Alibaba love to do. They will usually prime their prospects about the discount days that they will be having. Then, they will launch it. Once they do this, they already have hundreds and thousands of people waiting to buy. It works because of the 'fear-of-missing-out' or scarcity strategy. Since the discount is only available for a limited time, your market will not want to miss out on the opportunity to buy your items at huge discounts.
20. Have Limited-Time Feebies
You may have already given away some rewards in your referral program or contest. But you can insert the 'fear-of-missing-out' or scarcity mindset by launching some limited-time freebies. You don't have to spend a ton on these. These can just be stocked items that are hard to sell. You can then package them with your referral program as freebies. Since they are only available in limited amounts, it can only be available once supplies last. This triggers the scarcity mindset in your audience and compels them to take action as soon as possible.
There are so many creative ways to approach your audience and market your eCommerce business. It is all about knowing how to contact them to get them to respond and buy from you. Hopefully, you'll find one strategy in this list that can work for you. 
21. Asking Customer For Giving Reviews
We are living in a digital world. Everyone is busy with their own work. Nobody will spare time for you until and unless you ask them to. So instead of waiting for the customer to give a review on their experiences, you take the first step of asking them about their experiences with your brand. Your approach can make the costumes feel that you are giving value to their thoughts.
22. Adding a Call to Action on Your Email
Are you making your email proactive? Or is it the same as old days Email? If you are targeting your audiences with the Email, it is very important to keep your approach as casual as possible. Keeping your email formal might not attract your audience's attraction.
Furthermore, you also need to have a call to action button on your email so that your interested audiences can redirect themselves to the related webpage.
23. Find Customer With Similar Content
Finding audiences that may like your content. This strategy can also be called Guerrilla tactics. You just have to find what kind of audience content like yours. And have to share them directly. How can you do that? That's simple you just have to search for the content on the Search engine and have to go through the pages having relevant audiences. Then you have to identify the audiences and have to share your content directly to them.
24. Answer the Queries of Your Customer
Giving answers to the customer's queries may seem like an easy job, but the impact is surely big. A simple answer to the customer query can boost your brand reputation. By answering your customers' queries, you will also have an idea of what kind of problems your audience and customer are facing.
25. Create LinkedIn Connection
If you are a new business owner, then creating a page on LinkedIn can really help you to grow your business. You can follow the enterprise and can learn a few tricks from them to market your business. And if your approach is good you might find yourself on their good side.
26. Use Street Walk Chalk Graffiti
The best way to attract your foot audiences is to use graffiti. But here I am talking about the graffiti that is done off the wall, rather I am talking about the graffiti that is done with the help of the coloured chalk on the street. Yes, I am talking about street road Chalk graffiti. It is one of the best ways to convey your messages to the audiences that are walk past your shop.
27. Use Social Media to Live to Stream Your Event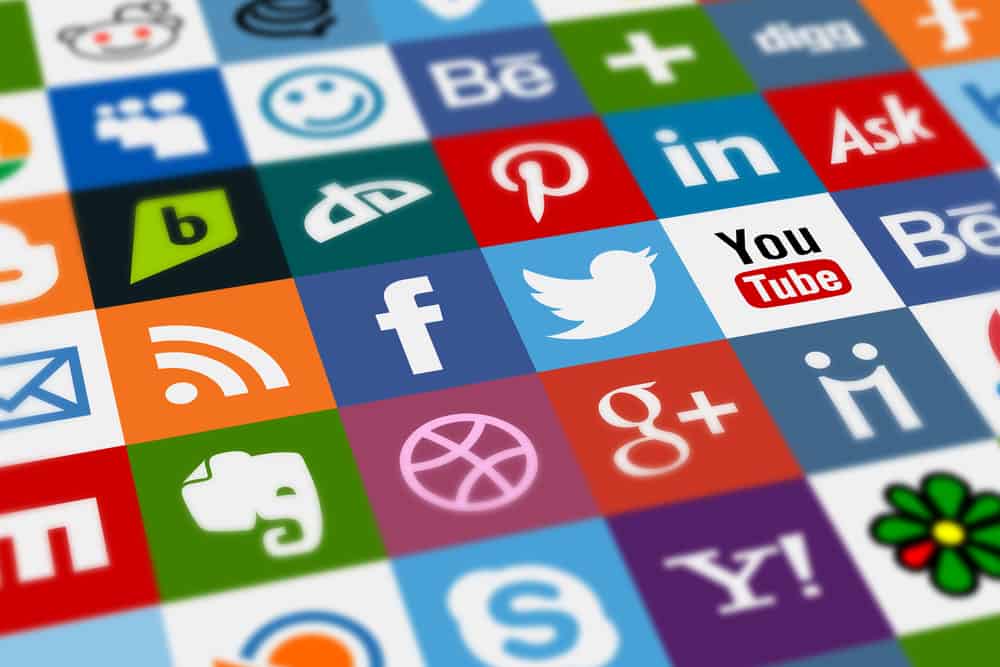 The use of social media apps has become common strategies for all the marketers. But only selected few can utilize social media apps to their full potential. The same way only a few people know how to use the life features of the social media application. This live session features can help to boost your audience engagement. Not only it helps the audiences to interact with you but it also helps the audience to feel a part of that event.
28. Use Photo Sharing Apps
Have you seen, brands posting some of their new products on their social media platforms or online photo-sharing platforms? What do you think, why do they do that? Are they offering any offers? No! Are they advertising the product? Absolutely not! They are just showing you the photograph. Nothing more and nothing less. But to some point, you will get influenced by the images. And once you are influenced by the images, the goal of posting the images is complete. Yes, you guessed it right, sharing images is also a guerrilla marketing tactic.
29. Use of Forums
Using forums to share your brand story is one of the best organic ways to market your business and brands. There are many readers who love to read forum stories. And if you consider that you are good at conveying your message with your word, Forum can be the best place for you.
30. Use Google Results to Refine Your Marketing Strategies
Yes, marketing is very important. It helps to boost your brand reputation. But have you ever searched yourself on google? If not then start doing so. If you are marketing yourself online that means you want to rank higher on the SERPs. But even with good marketing strategies if you are not on the first page, then that means the strategies are not working well. You can use this opportunity to rectify your mistake and rework on your plans.
Do Things Differently
Guerrilla marketing may be limited with their approach, but it's every approach is in its loudest form. The best part of Guerrilla marketing is that it has the ability to implement the idea at any given time.
If you are tight on the budget then Guerrilla marketing strategies can be the best way to market your brand. However, the only drawback of this marketing strategy is that it is hard to measure the ROI (Return of Investment).