10 Top Ecommerce Marketing Strategies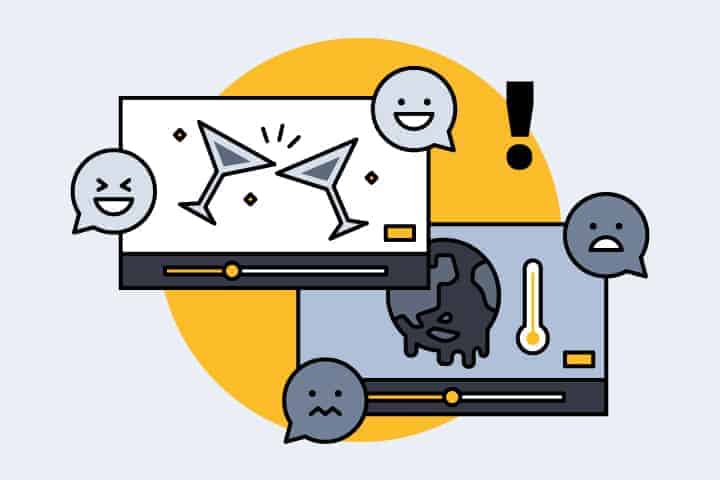 In this post, we have put together an overview of useful marketing tips to help increase traffic and conversions of your online store.
Some years ago, eCommerce was an easy feat. With minimal competition, you could sell just about anything and make crazy money.
But now, it seems like online stores are popping up in countless numbers, creating competition for both – the existing stores and the new ones entering the market. What's more: Statista projects e-commerce revenue to grow to $6.54 trillion while e-retailers will occupy 22% of all retail sales before the year 2023.
This means e-commerce business owners are yet to face an increase in the challenge of marketing their products and attracting the right customers. That, too, without breaking the bank!
To help you out, we have compiled a list of 10 expert-approved tips that you need to try in 2020 and beyond. By implementing these strategies, your eCommerce business will surely see the uptick in revenue as desired.
Focus on the Website
The website of your store plays a vital role in attracting consumers and enhancing conversion rates. When building your website, make sure you optimize according to the user experience.
The interface should be straightforward and simple to navigate, so the visitor doesn't feel confused. You should also make sure that the conversion elements are easy to view and access.
Make sure to test the landing and product pages to figure out what works best.
Take a note of the website loading speed. Ideally, pages should load in less than three seconds to appeal to consumers and Google both.
See that the website runs and functions in the same manner for mobile devices. Remember that 40% of the prospective consumers will head over to the competitor's website after having a bad experience with your mobile site. With most shoppers using mobile phones to make a purchase decision, you surely don't want to risk disappointing anyone.
Practice SEO
Speaking of Google, one of the best ways to impress the search engine and establish a credible ranking is to practice effective SEO strategies.
To start, your website's content should be rich, relevant, and have the ability to provide valuable information to the website visitors.
Enrich the content with keywords that elaborate on the topic of the services you are offering. Use them naturally and according to the flow of the content.
Remember, your brand name is also a keyword, so you want to ensure that you rank for that too.
With the rising ownership of smart speakers, more people opt to use voice search to find relevant products and information. This provides an excellent opportunity for marketers to leverage long-tail keywords or phrases that purchasers are more likely to use without adding them unusually in their content.
Make it Attractive
This should go without saying but adding 'high-quality' product images is essential for forming a potential customer's first impression.
Ensure consistency in your product catalogs. For example, use the same colored background for each picture. Make sure each image is the same size. However, avoid adding photographs of products that are too small.
Take multiple product photos as well to show the potential customers with various angles of the product.
Consider buying stock photographs when making product banners for your catalogs, social media networks, and newsletters. You can also make edits to the images, so they coordinate with your brand's design and layout.
Go Social
We all know that social media serves a vital purpose for marketing. A well-structured social media strategy builds brand awareness, attracts online followers, enhances engagement, and generates online sales.
When using social media channels to promote your business page, make sure to add many images with your posts. It is also a good idea to add user-generated content such as consumers using the product and their testimonials on your social media profiles.
Several social media channels are investing in features to help small businesses adapt and make it more convenient for people to purchase intended products. For example, running Stories and Live videos are a prominent feature to attract potential customers.
Facebook and Instagram have integrated a Shop feature that allows businesses of all sizes to showcase their products. From there, the consumers can view the complete collection, save the products they are interested in, and even make direct purchases – without leaving the app.
Invest in Pay-Per-Click Advertising
The paid advertising model is another way to get your brand's name out in front of a broader audience. Through PPC, the advertiser pays a fee each time their ad is clicked.
Google Ads are one of the finest examples of the PPC advertising method. You may have seen the sponsored ads appear on the search results relevant to the keyword you use. You can also have your brand get noticed by millions of viewers by using the same strategy. 
Social media networks also play a pivotal role in highlighting your brand in front of an audience. For example, Facebook lets you create ads through its business page. To target your Facebook ad audience, you can refine the audience based on their age, gender, location, interests, and behaviors.
PPC advertising services allow you to set a specific budget for each ad you run over a specific course. If you are wondering how to calculate PPC budget, determine your customer/revenue goal and adjust according to the advertising cost. 
Connect with Influencers
Getting influencers to connect with your audience and help sell the product is always a good idea. And no, the influencer does not necessarily have to be a celebrity.
Look for accounts that have a strong follower count. Ideally, they should be those with a large audience of your targeted customer. But the viewers should be loyal and take part in engaging with the influencer – rather than adding up just for the sake of it.
As previously mentioned, user-generated content also works to create a dependable audience amongst a product or service. Encourage your fans to produce their own content and share it on their social media channel.
Offer a small incentive in exchange for the favor. You can also initiate a giveaway or contest for the customer who shares your business page.
Tap in to Email Marketing
Contrary to popular belief, email marketing is not dead! Especially personalized ones!
Besides updating customers with information about new products and integrations, use the emails to entertain and educate the readers. Share coupon codes and free trials to lure them in using your products.
Add consumer's testimonials in your email.
If a visitor abandons the shopping cart without making a purchase, email them back to remind them of the pending items. Use this time to offer other similar products that the visitor may like more. Include product reviews and ratings to make your brand appear credible.
Enhance FOMO
The FOMO or the 'Fear of Missing Out' is real when it comes to the online world. You can also tap into this psychology of the consumer by enticing the consumer in various ways.
For instance, free shipping for a limited period always works. In fact, 9 out of 10 customers find free shipping the prime incentive to shop.
Another way to tempt the consumer is by offering only a limited piece per product. For example, 'only limited pieces left' or 'last item left' works like a charm to lure the consumer.
Host Events
How about throwing a party for an added dose of PR? For instance, you can throw a launch party in a virtual meeting room for a product launch. Or even a physical event room to celebrate a specific product, milestone, or occasion.
Share invites with all the members of your community. Start a hashtag related to your event. Create a Facebook alert, so all your invitees remain prepared regarding the upcoming event.
At the event, ask the consumers to join in and share their views about your brand. Let them share images of using your product.
You can also sweeten up the deal by offering gifts as door prizes or through contests.
Ensure Safety
Online transactions are an integral part of an eCommerce operation. But with an increase in cyber-attacks, many consumers are reluctant about adding their payment information – regardless of the benefits your product offers.
In fact, most people simply don't buy if they find a lack of transparency in your payment gateway.
To improve your conversion rates, ensure that you have appropriate cybersecurity measures in place to protect your business and the consumer's sensitive information.
When asking for payments, never request unencrypted payment information. Instead, use a secure payment gateway that is proven to be reliable. Add certification seals and trustworthy sites at the bottom of your website to make yours appear authentic and reliable.
You may have already received an SSL certificate from your hosting provider, but if you haven't, do take one from an independent provider. Interestingly, SSL certificates are appealing in the eyes of Google as well, so having one will not only establish trust between you and the consumer – but improve search engine rankings as well.
Moreover, craft a security policy and link it somewhere on your website. Make sure that you clearly mention all information regarding payments, returns, and shipping.
Final Words
Now that you have a sizable list of hacks, it's time to put them to test by applying them to your eCommerce marketing strategy.
Remember, that an eCommerce marketing approach relies on both – on and off your online store. While building a website is one of the starting points of launching your online store, customizing it according to your brand and customer's requirement remains vital in attracting new visitors.
In addition, be creative with your marketing efforts. Thanks to the digital world, eCommerce shop owners have a lot of opportunities to draw interest towards their brand. 
With the right blend of ideas, you will definitely improve your conversion rates and stand out in the saturated marketplace.