//=get_the_date()?>
Why Referral Program So Successful: 9 Takeaways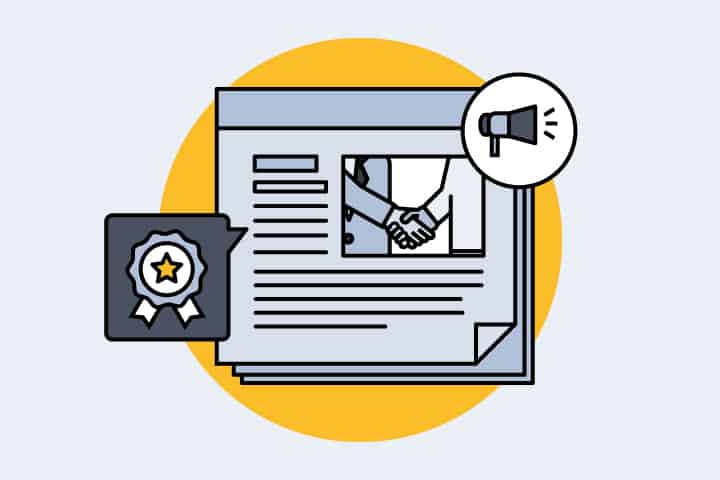 One of the fastest-growing companies in the hospitality industry is Airbnb. It is a company that doesn't own real estate, yet it is the world's leading hospitality business. It leverages the evolving sharing economy by allowing its users to rent out properties in their desired areas.
However, Airbnb did not start successfully. In the beginning, the app has to depend on word-of-mouth marketing. The growth started slow, but it eventually picked up as they tweaked their referral system to attract more people.
In this article, you'll learn the strategies that Airbnb had used in its referral program. Here are fifteen lessons from Airbnb's referral marketing experience. 
Explain Your Product Sufficiently
One of Airbnb's significant roadblocks is the trouble of explaining its product to its target audience. While other products and services are easier to understand, Airbnb is offering a brand never-before-seen service. Thus, the company found that even if their customers get some referrals, the referral often doesn't realize what Airbnb is all about. Airbnb learned the hard way that they should sufficiently explain products. This situation pushed the company to have detailed explanations of their services so that new visitors can understand what the company does. 
Optimize For Mobile
When developers created Airbnb, the first optimized for computers. However, they found that most of their users are mobile users through their email software. The company found that most of the people who open their emails are on mobile. With this information in mind, the company then shifted its strategy and focused heavily on mobile promotions. 
Start With Your Employees
Airbnb has its humble beginnings. One of the things that the company did to get more people to their app is to promote the referral program inside the company. More than merely talking to employees about the presence of their referral program, they also had posters and banners about it all over the workplace. The result was astonishing. Not only did this give the company an initial traffic boost, but the presence of posters also encouraged their employees to work towards a common goal. 
Don't Promote in the Homepage
Airbnb also learned that it is not acceptable to promote its homepage or have the link to its referral program in there. Most of these have to do with the nature of a website visitor. The home page is often not visited as much as the other pages of a website. While it may summarize what the website is all about, users and website visitors often frequent other pages. With this information in mind, you have to ensure that your program is integrated into your selling process, so it gets more attention and inevitably more action. 
Screen Your Inviters For Spam
Since Airbnb's referral program is credit-based, it can easily attract inviters who will only spam their system. The company knows this, and it has an anti-spam system to ensure that all the invitees are real people. It is excellent to have this system so that you only compensate the inviters who genuinely deserve it. 
Create Culture-Based Rewards
Airbnb is an app that has expanded all over the world. But the expansion process has its price. It doesn't only pertain to the needed infrastructure. It would help if you also considered the cultural nuances per country. Because of this, Airbnb has to change the price of its rewards based on the land. It takes a closer look at user behavior and gauges the right reward amount to encourage people to take action.  
Utilize User Data
Living in the age of technology means that you can have access to user data anytime. With some analytics software, you will see what pages your website visitors click on and spy on what they are doing per page. You can then use this data to predict user behavior. Airbnb did this. It gathers data about its users so that they can promote their referral program at the right time. 
Consider Influencer Marketing
Another form of marketing that immensely helped Airbnb is their influencer marketing campaign. As they expand to different countries, they look for influencers with millions of followers who can promote their program. Each promotion resulted in a wave of new users for the app. 
Add a Big Call to Action
Airbnb already tried having a massive banner on the homepage. That didn't work because most website visitors don't frequent the home page. So Airbnb created a prominent call-to-action instead. On the top navigation, it has an invite to get more money. The link is easily recognizable so that you'll see it when you sign up or when you are browsing for listings. 
Consider Page Speed
You'll also want to test your page speed. It is easy to get caught up with the idea of having a complicated referral program that you forget that people may leave if your website loads for too long. So always check your page speed. It can help you invite more people to your program. 
Don't Be Afraid to Try Again
Did you know that Airbnb did not have a successful referral program with one try? It has named its referral programs with numbers 1.0 and 2.0 for a reason. It is all because the company was focused on creating the perfect referral program for its users. 
Is Airbnb an overnight success? That's far from it. While their referral program worked wonders for their business, it did not work right away. They also started by having a typical referral program until they changed their mind and created their own. 
Referral programs are only as good as your understanding of your customers. Airbnb continues to gather user data so that it can refine its referral system. Attracting people and making sales are only secondary to a business owner's responsibility to know their customers. So if you want to run a successful referral program, always take the time to understand your customers so that you can give them exactly what they need. If you give your audience what they want, they will automatically take action.