//=get_the_date()?>
Best B2B Referral Program Examples: Google Apps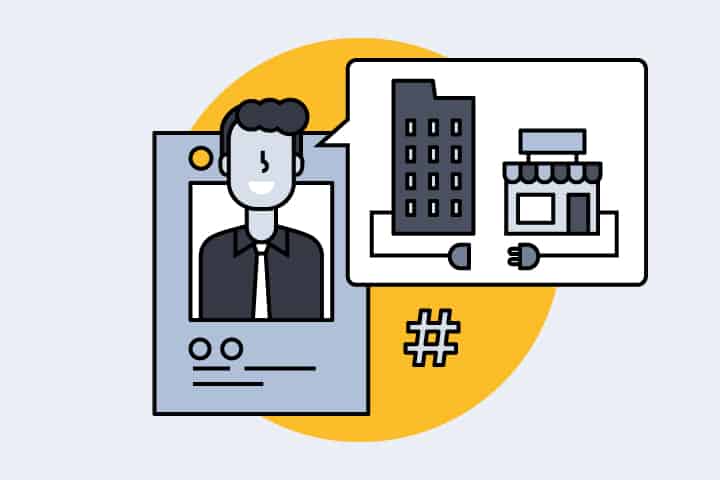 A B2B referral program is a strategy used by organizations to generate more conversions for their business. In simple terms, a referral program rewards customers for referring new customers to the company. This strategy relies on word-of-mouth advertising because it's engaging and generates higher customer satisfaction rates.
Creating a B2B Referral Program
The referral program is a two-tier system where the referrer and referee each get discounts for their purchases. To create a referral program, we recommend that you first offer rewards for qualified referrals such as goods or services. Second, include incentives to the referee such as points, which can be redeemed for goods and services.
A small number of potent customers loyal to your company will become power customers with plenty of opportunities to share their enthusiasm with others. Please support them by giving it back in spades and help foster your company's reach among new potential clients. It starts with a simple conversation: "I've been really happy with this purchase."
How Referral Marketing Works For B2B
Referral marketing works for B2B structures as well. Rather than marketing your products and services to people with one sale after another, it's easier and more effective to increase your profit margin by getting others to do the work for you. Is the best off-price option available? A referral program! Make it so that those who love your business will want to share it with their friends and family, and as a reward, they can offer up discounts or freebies on any future purchases.
If you think about it, an under-communicative customer is probably one of the best types because they are willing to advertise for free if the customer experience is excellent enough.
The Structure of B2B Referral Program
A referral program is essential for social media because it lets you put your best customer advocates front and center, connect with new prospects, turn passive fans into active advocates, and gather valuable information about current customers. It also allows you to show how committed you are as a company by rewarding your top performers.
The company-created referral network can then send out "invitation" requests via email or social networks like Twitter and Facebook. Give incentives for referrals much like apparel brands do with incentivized discount codes on selected items for members who refer friends/family online or in-store.
How to Structure a Referral Program
Establish the goals for your referral program. Typically, this goal includes increasing sales, profits or bringing new customers into the business.
Identify how often each customer should be referred to receive the incentive. This could also include what kind of incentives are being offered too.
Determine which customers are eligible for the referral program and how purchases made by these "eligible" customers can count toward receiving an incentive.
Define the parameters according to which referrals will be accepted. So, for example, you must decide who can refer a friend or family member? Can someone use their purchase as their referral?
Referral Marketing Strategy
A referral program is a marketing strategy where you offer a commission to existing customers for introducing new prospective customers. It could be as simple as giving them $5 off their next purchase if they can get a friend to buy something too, or you might offer something more complicated to tie the products being introduced in with your products.
Promoting Referral Programs
Some people refer to their friends and family. Others post posts on social media and get distributed virally (softly). Customers mention, tweet, like, and recommend your company because they feel good about purchasing.
This "earned" word of mouth is also known as "positive buzz." Buzz can be driven by many other things, too – discounts for cash or other discounts such as the Amazon Prime membership discount. So it is not just price but other promotional items that might provide a sense of value – time saved with Amazon Prime shipping, for example. It's difficult to say how much positive word-of-mouth referral programs contribute, though we suspect it's significant when done well.
Best B2B Referral Programs
IBM, SAP, and Oracle offer referral programs for both the customer and B2B vendors.
IBM's partner recommender rewards recently had their first anniversary of rewarding over 10 million items! Certainly a tip to make you come back. While SAP is currently promoting an expiring voucher program that gives new customers 20% off your first purchase of any product or service, it doesn't stop there. Referring outside companies can also score an additional 10% on top of this, which reigns true even after the end date of the referred company's account with SAP has expired. And lastly, Oracle offers a seldomly mentioned "pass-through" particular program that offers up to 50% discount on certain selected products if they are not discounted.
Another company that uses this type of program is the Google apps referral program.
Google Apps Referral Program
The Google apps referral program enables Google for Work customers to get free service credits when their G Suite subscriptions are upgraded.
Google for Work customers can receive 1-5 free months of G Suite valuable to the successful referral of other businesses, schools, or nonprofit organizations that sign up by March 31, 2018. Upgrading a monthly subscription under the referral program will provide 50% more value than other upgrades throughout the year, so this is an excellent way to be rewarded with bonuses equal to roughly $400 per recommendation! The person referred also gets an additional $200 worth of value at no charge by switching over to G Suite and may recommend five more people for rewarding benefits.
What Does the Google Apps Referral Program Look Like?
The Google Apps Referral Program is a program that rewards individuals for referring friends and contacts who adopt Google Apps. If the person you refer purchases Google Apps, we'll give you both of us $5.00 credit for Symantec® PGP® Client software to help keep your data safe on Gmail® and Drive®, as well as Microsoft® Office Mobile suite (Microsoft Word®, Excel®, PowerPoint®) on Android™ or iPhone®.
Signup For Google Apps Referral Program
Sign up for the Google Apps referral program in My Account.
From there, you may invite friends to join by running a Google ads campaign within the app with an allotted budget of at least $50.
At any time before three months elapses, if either party closes their account, then no longer receives credit toward receiving a reward.
Now the Question is – Are Referral Programs Successful?
It depends. There are various ways that referral programs can be run, and the effectiveness will depend on what kind of referral program is being offered. Referral programs involving giving away something free, such as an ebook, usually work well to gain new members or buyers. They provide potential customers with something for free in exchange for their contact information.
Also, these kinds of referrals don't usually cost anything to set up besides hosting and buying a domain name and starting a website to give away your ebook, so there's no capital investment required upfront, and you're only paying for what you need when you need it.
If your company needs something more than just an ebook, you would have to invest some money in designing it.