//=get_the_date()?>
Best Affiliate Apps (Updated Sep 2023 )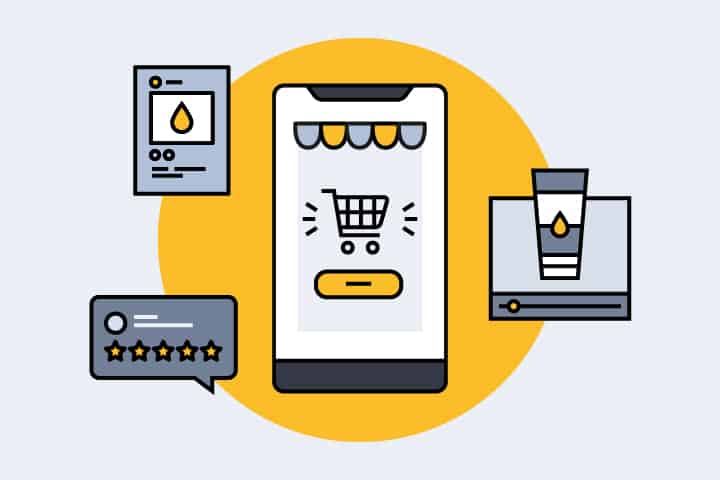 Affiliate marketing can be a great way to increase traffic and sales for your business, but it can be challenging to find the right app to help you manage and track your campaigns.
This blog post will compare the most popular affiliate marketing apps and help you decide which one is best for you. We'll look at features and ease of use to help you make the most informed decision possible. Whether you're just getting started with affiliate marketing or looking for an upgrade, read on for our recommendations!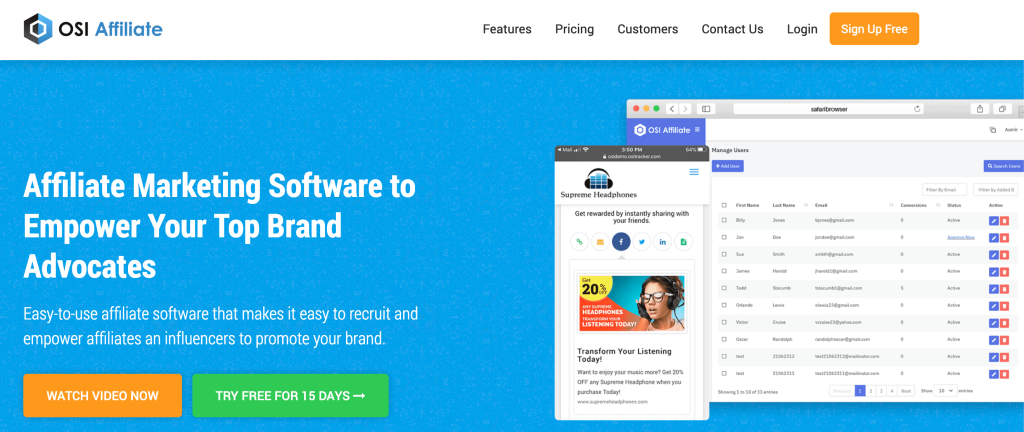 There are many ways to make money with an affiliate program. You can promote the products or services of another company on your website, blog, or social media page and earn a commission when someone clicks on your affiliate link and makes a purchase. Or, you can join an affiliate network like OSI Affiliate and select from hundreds of different companies to promote, then earn a commission when someone clicks on one of your links and makes a purchase.
OSI Affiliate Software allows businesses to manage and create their affiliate program. It offers a wide range of features, such as creating an unlimited number of affiliates, tracking sales and commissions, paying commissions with different methods, etc. It integrates with many shopping carts and CMSs (content management systems), making it easy to start your affiliate program.
OSI Affiliate is a referral marketing software that allows businesses to connect with influencers who can promote their products and services. OSI Affiliate provides a platform for businesses to create custom referral campaigns, track their progress, and measure the results. OSI Affiliate also allows companies to connect with influencers to collaborate on marketing initiatives as an influencer marketing platform.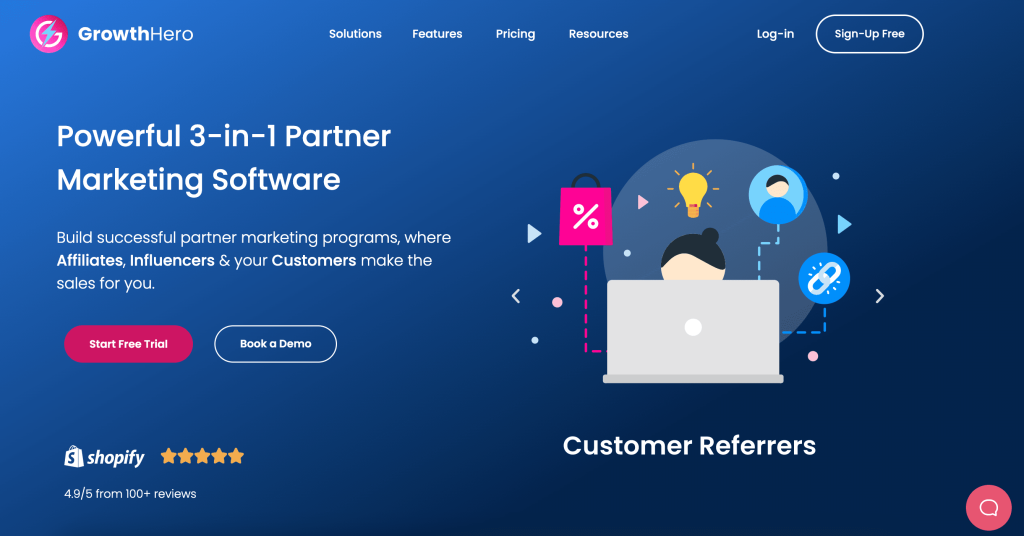 GrowthHero is an app that helps you grow your business by tracking and optimizing your marketing efforts. It does this by connecting you with other companies in your industry and providing you with data-driven insights about what's working (and what's not) for them.
GrowthHero is an affiliate app, which means that it gets paid when businesses connect to make sales. This tool creates a strong incentive for GrowthHero only to recommend the best marketing strategies and tools so that its users can grow their businesses as efficiently as possible.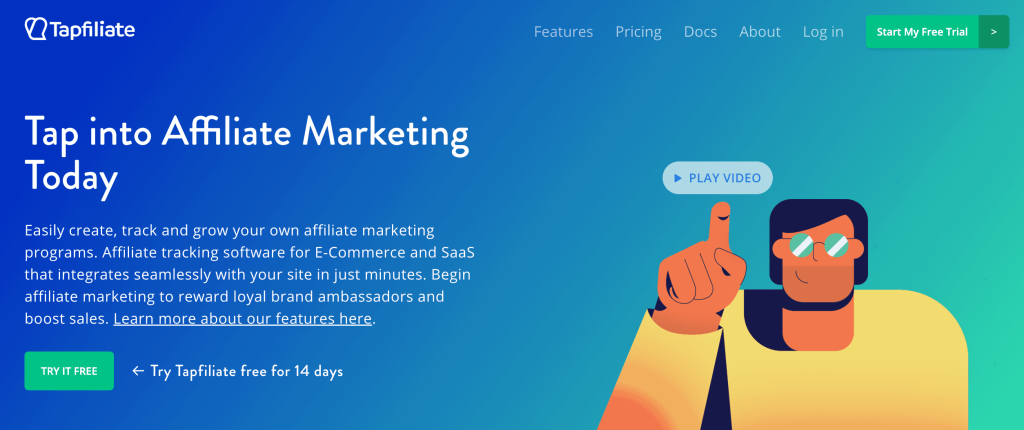 Tap Affiliate is a leading affiliate marketing software that provides businesses with the tools to create, manage, and optimize their affiliate marketing programs.
Tap Affiliate offers a simple and easy-to-use platform that makes it easy for businesses of all sizes to get started with affiliate marketing. The software provides businesses with everything they need to start, including customizable banners, tracking tools, and reporting features.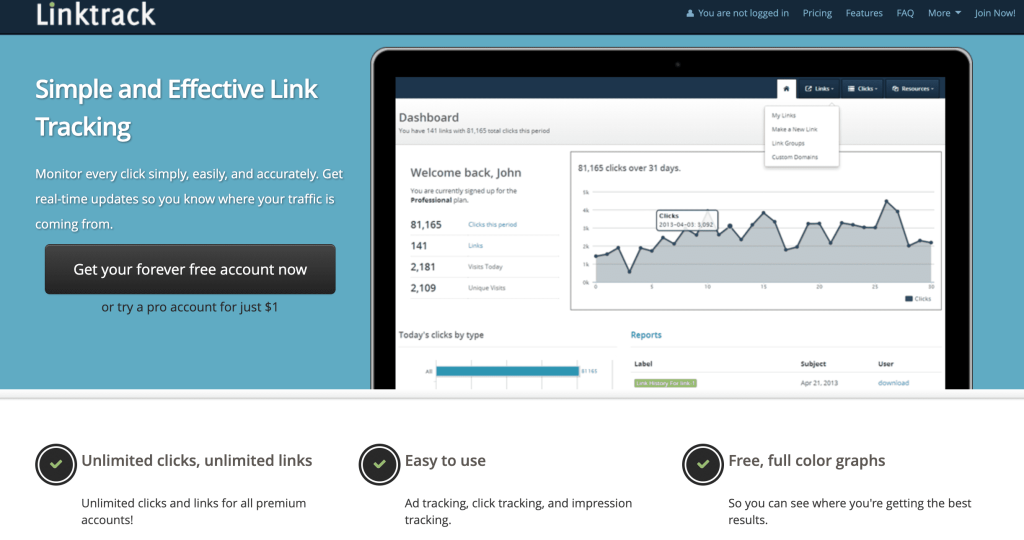 LinkTrack is a link tracking software that helps track your affiliate links and see how much traffic they drive to your website. It also allows you to split different test offers and see which ones convert better.
It's a top-rated tool among affiliate marketers because it makes it easy to track your results and optimize your campaigns. And the best part is that it's an entirely free app! So if you're looking for a way to track your affiliate links, then LinkTrackr is the way to go.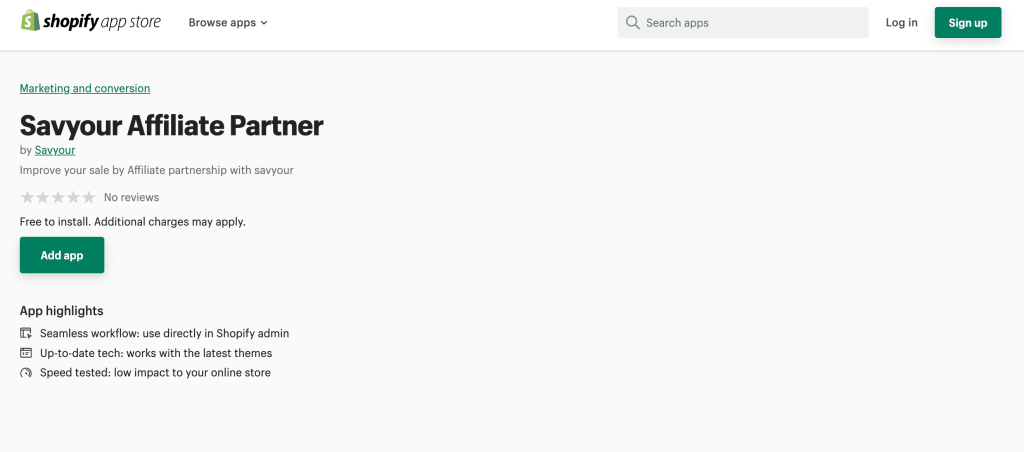 Savyour is an affiliate marketing software that helps businesses streamline and automate their affiliate program management. It offers a wide range of features, including tracking clicks, sales, commissions, etc. companies can use Savyour to track which affiliates are generating the most leads or sales and pay them accordingly. Additionally, Savyour makes it easy to recruit new affiliates and manage existing ones. business owners can use the software to create customized affiliate links, banners, and emails easily. Overall, Savyour is an essential tool for businesses wanting to run a successful affiliate marketing program.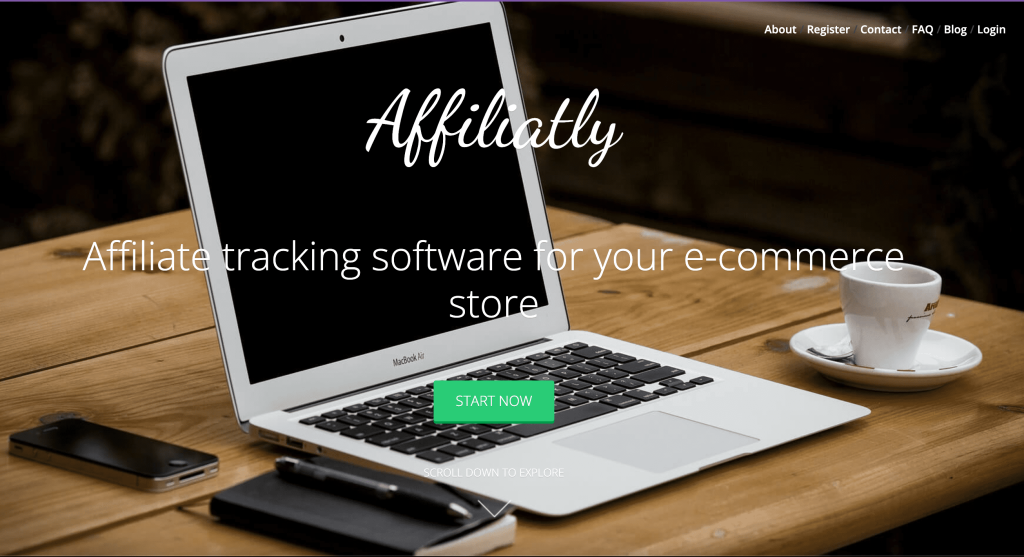 Affiliatly is an affiliate marketing app that allows eCommerce business owners to create links, coupons, and tracking codes to promote their products or services. Affiliates can then use these codes to track sales and commissions and receive real-time reporting on traffic and conversions.
Affiliatly also offers affiliates a wide range of features, including automatic affiliate payments. So if you're looking for an easy way to start generating commissions through affiliate marketing, Affiliatly is an excellent option.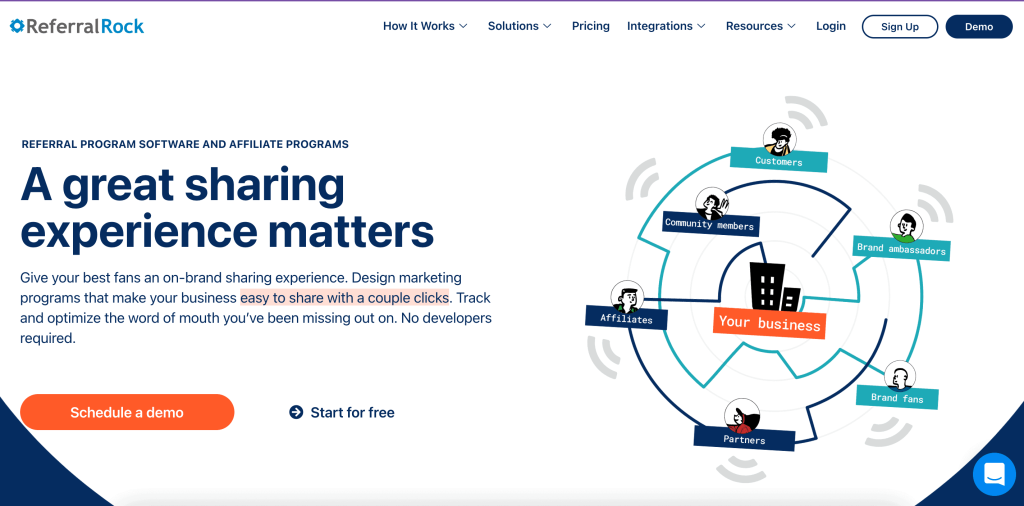 Referral Rock is a referral marketing app that allows businesses to create referral programs and track customer referrals. It makes it easy for companies to reward their customers for referring new companies and easy for customers to refer businesses they love.
With Referral Rock, businesses can create custom referral programs in minutes, without any programming required. They can choose from a library of pre-made templates or create their program from scratch. Plus, Referral Rock tracks every referral so businesses can see the success of their campaigns in real-time.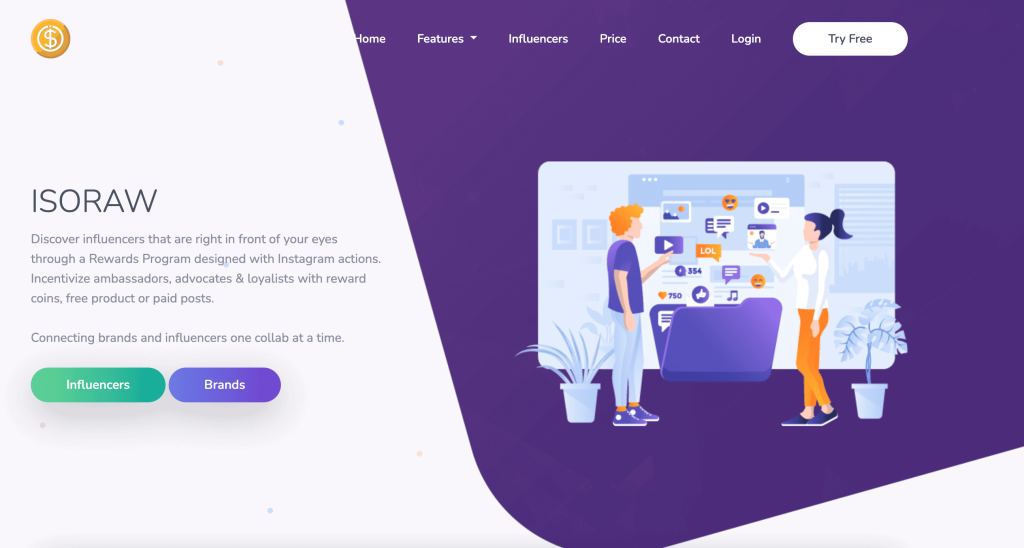 Isoraw is an influencer marketing software that enables brands to connect with social media influencers and collaborate on marketing campaigns. Isoraw provides a suite of tools for managing influencer relationships, tracking campaign performance, and measuring ROI.
Isoraw is a software that helps brands and businesses connect with social media influencers. With it, brands can easily reach out to influencers about the possibility of working with them. Communication can start from within the platform, and it can help both parties. Isoraw makes it easy for brands to find the right influencer partnerships to grow their business.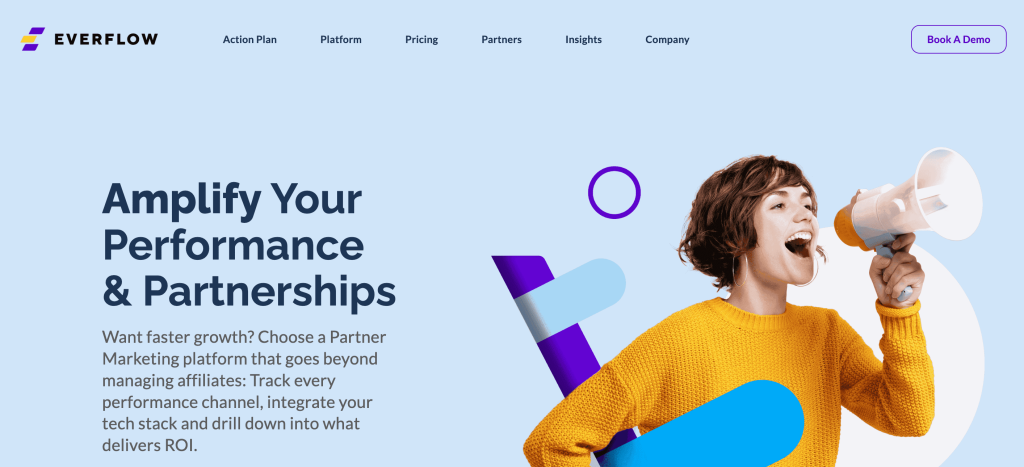 Everflow is a software company that specializes in partnership marketing. Partnership marketing is a type of marketing where two or more companies collaborate to promote each other's products. It can be an effective way to reach new customers, and Everflow's software makes it easy to track and manage partnerships.
Everflow's software is designed to help companies find new partners, track partner performance, and measure the return on investment from partnerships. It's a powerful tool for businesses that want to expand their reach and grow their customer base.
We've looked at different marketing software that can help your business reach its target market. Each has its advantages and disadvantages, so it's essential to do your research before deciding on the best one for you. Comment below and tell us which software you chose to go with and how it's working out for you.