//=get_the_date()?>
12 Best Clothing Affiliate Programs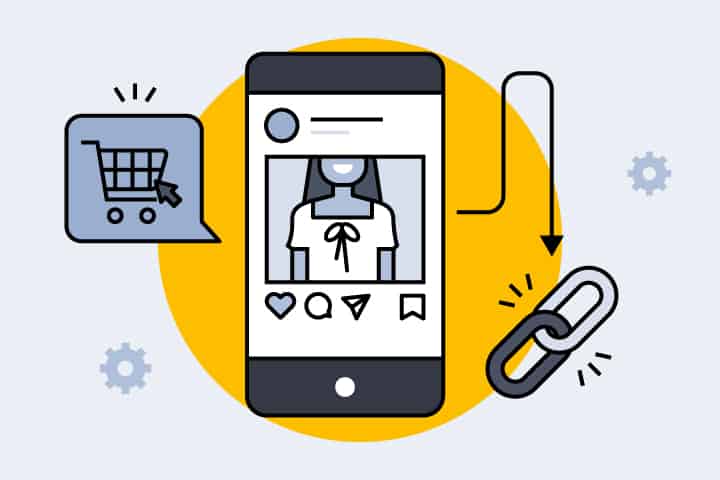 Do you love fashion? Do you love making money? If so, affiliate programs might be perfect for you. Affiliate programs connect brands and retailers with bloggers to promote their products to increase brand awareness and drive sales. 
Bloggers are compensated based on a commission of the sale. There's no cost to sign up, but there is some work involved – it's not just about blogging once or twice and waiting for checks in the mail! 
The more time you put into your blog, the greater chance your hard work will pay off when it comes to affiliate commissions. You can learn more about how these types of programs work by reading this article.
Here are some of the best clothing affiliate programs you can try. 
Nordstrom's affiliate program has been thriving since the beginning. They offer a wide range of commission rates, from 2% to 20%. The company also provides affiliates plenty of support and fresh creative regularly.
Nordstrom's affiliate program is just as extensive on their commissions, with a rate between 2%-20% per sale. This great business provides both affiliates and customers alike opportunities for success!
J.McLaughlin has a user-friendly website with an affiliate program that is simple and easy to understand, making it the perfect choice for beginners looking to build up their business quickly! With commission rates of 15% per sale (the highest in the industry), this fashion affiliate reward system also offers cookie duration lasting 30 days. So you'll earn commissions from any visits made by your referrals during those next two months on top of what they buy right away.
Hugo Boss produces quality products with a solid appeal to the high-end customer. They have an affiliate program that can be used by fashion bloggers who want to generate significant income from their blog and push traffic towards Hugo Boss offers on what they carry for clothing, footwear, accessories, or any other product category. Bloggers earn 8% commission per sale, but if you're able to sell enough of these items, then your rate will go up as much as 12%. For example, someone purchasing jogging pants would net $16 in commissions – which is not bad at all!
If you're looking for a way to make money online in 2020, look no further than Zaful! In addition to their generous payouts and great fashion accessories, they offer the highest commission rates of any other affiliate program out there. With commissions up 15% – 30%, it's easy earning your next paycheck with them. They also have an extended cookie length that will allow your links to stay on-site 60 days before expiring like before.
Goat, a British company with offices in the US and UK, is an affiliate program that pays commissions on individual sales. Above-average commission rates make this appealing to bloggers who have been looking for more ways of making money through their blog or website.
This review would not be complete without mentioning Goat's 8% commission rate per sale sent from your links! This makes it much more accessible than ever before to earn some extra cash while promoting other companies you love and admire as well as trying new things out yourself now and then too!
Shopstyle Collective is anQ easy fashion affiliate program to join, as long as you have a blog or website. What's great about it? You can get paid for clicks! That might sound like the ultimate instant gratification – but there are some drawbacks too. For example, if your readers don't buy anything after clicking on one of your links- then ShopStyle won't pay out any money at all, and they call that "click fraud." So to be successful with this type of marketing campaign, make sure that your posts contain high-quality content and think carefully about how you'll advertise it. 
Zappos is one of the more well-known affiliate programs for fashion online today. It has excellent performance metrics and pays a 7% commission per sale, making it an attractive option to use on your blog if you write about style or clothes!
RewardStyle is not just another typical affiliate network. Many other networks can provide commission, but they do not have the diversity of available products like RewardStyle.
Rewardstyle offers a diverse group of product offerings for affiliates to promote; plus, it's easy to see why so many people want in on this hot deal with their high commissions!
Daem watches are well-designed and expensive, but you can make a living off of selling them. You'll get a 20% commission on each sale – which comes to $80 per watch sold!
For fashion bloggers looking for an easy way in the industry that nets cash – Daems has come up with something perfect just for you.
Impact Radius is one of the best affiliate networks for those looking to make a little bit of money with less risk. For every sale, you will earn a 4% commission rate – which isn't as much compared to other programs on our list, but if you're not too ambitious and still need some cash flow coming in, then this might be perfect! Impact Radar also has direct access to work with global brands with their suite of tools like automated solutions that make it easier than ever before to work your business online.
Impact Radius is an excellent program for people who want instant commissions without having any risks involved because they offer only a flat fee per sale instead of relying on complicated features.
Clothing affiliate programs are a great way to monetize your blog or website and make some money from items that you love to use. It is an excellent option for bloggers because they want their products promoted on social media, blogs, forums, etc. In exchange for your promotion, you can get a small commission. 
As such, you must select only reputable clothing affiliates with high-quality items, so people don't think less of your recommendations as they peruse your content.