//=get_the_date()?>
8 Best Ebay Dropshipping Software (Updated Sep 2021)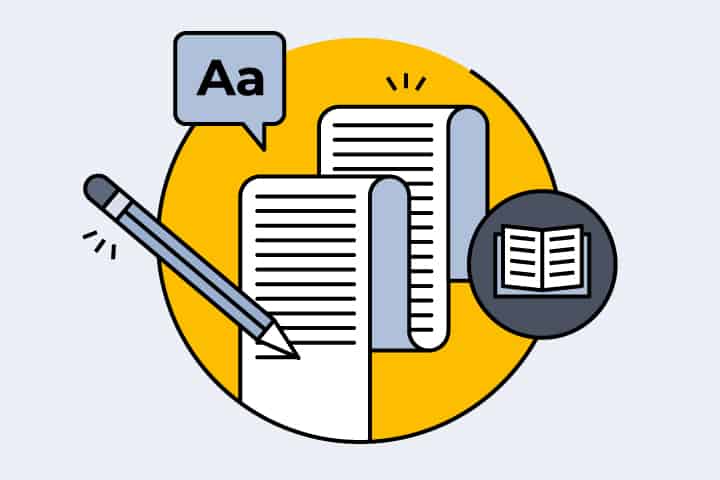 Do you need help in managing your dropshipping store? If so, the eight tools mentioned in this article will make it easier for you to handle everything. These time-saving programs are sure to take some of the stress off of you and give you more free time!
What is a Dropshipping Automation Software?
Dropshipping automation software is like a wish come true!
Let's say you have thousands of orders each day, and the task of ordering them all sounds overwhelming. 
What if I showed you that there was something in existence called "dropshipping automation software?" These order processing apps will help to manage your dropshipping orders so quickly; it might as well be magic! 
Imagine having an app that helps automate everything from recording customer purchase data to placing new inventory into your Amazon store when purchased. You don't need more than these simple tools at hand – no serious coding skills required either – enter what's necessary, then sit back while this tool runs its course until completion.
Dropshipping can be a rewarding career, but it also requires hard work and dedication. The only way to reach the top is by becoming an expert in every aspect of drop shipping, from marketing down to order processing software!
Dropship automation apps are essential when you're starting because they make selling products online more manageable than ever before. They allow for real-time tracking orders on your mobile device or PC so that any changes made during development get instant feedback from customers.
Spocket is a dropshipping app that provides retailers with suppliers across the US and Europe for fast, efficient deliveries. They currently support both Shopify and WooCommerce stores as well.
What's the cost of Spocket?  The company has three different packages: $19 monthly, $49 monthly, or $299 monthly. You can see the details of their packages on their website. So be sure to check them out.
Dropshipping can be a great way to try out new products without having to invest in inventory. That is unless you want your store and website content on Shopify! If that's the case, then Oberlo could help make your life easier by connecting AliExpress with Shopify for complete automation of dropshipping orders.
AliDropship is a tool for your WooCommerce dropshipping store that will connect you to the world's biggest marketplace, AliExpress. This means if you can find a product on AliExpress, then AliDropship will be able to ship it! However, this plugin only works for WooCommerce. If you're interested, you can try using the coupon code GETPLUGIN25 at checkout to receive 25% off of their purchase price. With the coupon, you only pay $66.75 instead of just $89. Now, that's a steal!
Dropified is the latest automation software for sellers who want to automate their ordering process. With Dropified, you can import products from various eCommerce platforms and have them automatically placed on your chosen website with just one click! Plus, they support both AliExpress and eBay – so pretty much every seller should be able to use it.
Dropified has been explicitly designed as an all-inclusive automated order placement tool that can help sellers find success by automating everything related to importing products into websites like Etsy or Amazon's Seller Central storefront. 
DSers is an app that will help you process your AliExpress orders quickly by allowing you to place multiple bulk orders at once. With DSers, it's possible for shop owners on Oberlo or WooCommerce platforms to use the service as well! The only drawback is that if you are not currently dropshipping with AliExpress, this program may not work. Otherwise, users can save a lot of time while managing all aspects of running an online business through mobile devices like smartphones and tablets.
Inventory Source is a company that offers pre-integrated suppliers, eCommerce platform integrations, and more! They offer 230+ pre-integrated suppliers, 25+ eCommerce platform integrations, 200000 unique products. Inventory source also has the option for US Direct dropshipping, which means you can't go wrong with them because they don't add any markups on top of your supplier prices. On top of all of these, their customer service team works all day. So you'll always find someone if you need someone to answer your questions about an issue going on in your account.
uDroppy is a platform made for eCommerce. From sourcing to shipment of your products, you can be assured that the app will take care of it. All you need to do for uDroppy is to click one button, and that's it!
You can easily integrate your Shopify dropshipping store with uDroppy, which works like any other dropshipping app like Oberlo. Still, without needing more work on each order fulfillment when orders come in from customers. You only need to press one button then sit back while the orders are shipped directly to your customers.
Importify is a tool that helps you import products from different websites into your store. It's one of the many tools I use to make my job easier! Instead of manually adding each product, all you have to do with Importify is add some basic information about the website where it can be found or enter in an URL for them directly. From there, they'll automatically go out and find any new items added by those stores, so you don't need to keep checking back every day/week/month (depending on how often updates happen). If this sounds like something that can help you save time for yourself, then give their pricing page a look before deciding if implementing such an important tool will work best for your business.
Are you trying to automate your dropshipping store but don't know where to start? A good place would be by getting an effective dropshipping automation software! With so many of these apps out there, it can sometimes feel overwhelming. But fear not- I have the best apps for this task right here.