//=get_the_date()?>
What Are The Best Ecommerce Platforms For Beginners in 2021?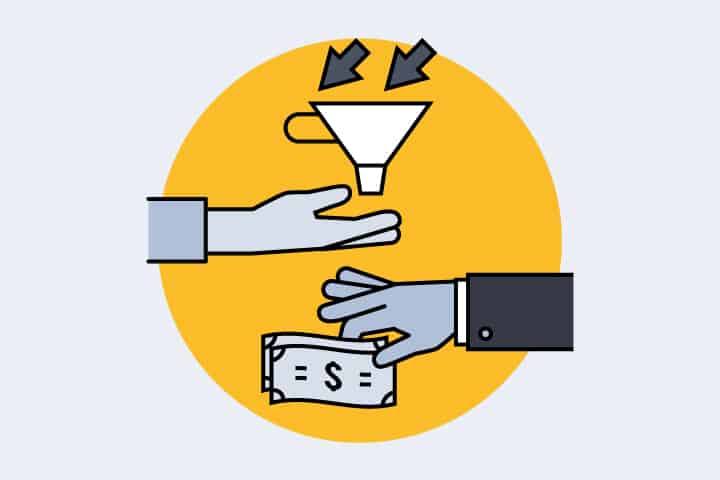 If you've decided to set up your own online store, then you've probably spent some time considering what products to sell and how to brand your business. But have you properly considered which ecommerce platform to build your shop on?
Choosing the right platform will allow you to easily set up and manage your online store, and eventually, scale it into a large successful ecommerce business. And if you pick the wrong platform it could cause you some serious headaches and hold you back in the long run.
In this article, we cover how to choose an ecommerce platform and the best ones for beginners.
What To Consider When Picking An Ecommerce Platform
When you're new to ecommerce and looking at the different platform options there are a few things you need to consider.
Usability: How easy is it to use the platform and get your store up and running. You don't want to spend a lot of time learning how to do basic things on a platform, most of the key actions should be fairly straightforward, with easy-to-follow instructions for more advanced features.
Hosting: Some ecommerce platforms will provide hosting as part of the cost, while others require you to arrange it yourself, or give you the option. It's important to have reliable hosting so look into it before you choose a platform.
Core features: Does the platform include the key features and functionality to run your ecommerce store? Things you'll need include a storefront, design tools, product catalog, payment processing, order management, and shipping functions.
Extensions and integrations: As your business grows you'll probably need some more advanced features such as inventory management and shipping software. Does the platform offer plug-ins and integrations that can provide these tools?
Potential to scale: If you do plans to scale your business then it's important to choose a platform that can handle growing stores. Some ecommerce platforms are really only designed for small shops that process hundreds of orders, not thousands.
Support: It's important to choose a platform that offers reliable support so that you can get answers to any questions or problems quickly. Check what support channels the platform offers, availability, and response times.
The Best Ecommerce Platforms For Beginners 
If you're looking for something easy and quick to set up then these are the best ecommerce platform options for complete beginners.
WooCommerce
A good choice if you've used WordPress
Customizable and flexible platform
Lots of plugins and extensions to grow your store
If you're already familiar with using WordPress to build and run a website then WooCommerce is probably one of the best choices for setting up an online store. It's an ecommerce platform that works as a plug-in for WordPress sites and includes all the features that you'd need for an ecommerce business.
WooCommerce is free to install, and it's easy to create a well-designed online store using one of the many themes available. It's a really flexible platform with a lot of plugins and extensions that you can use for additional functionality and help you scale your business.
While WooCommerce itself doesn't offer much support, there is a large community of users that are able to resolve issues and answer questions.
Yola
Easy to design your site with drag and drop editor
Excellent support and a strong community
Ideal for smaller online stores
Yola is a platform that makes it really easy to set up and design your website. Its simple drag and drop editor is perfect if you've got no experience with designing a website.
To use it for an ecommerce store though you will have to pay an extra fee for an integration provided by Ecwid. But this offers no transaction fees, support for multiple currencies, and the ability to list up to 1000 products on your site.
While Yola doesn't have a lot of advanced features that you might need if you're going to scale your business quickly, it provides all the basics and keeps things simple. This can be a huge benefit for complete beginners that don't want to be overwhelmed by too many features and tools.
Shopify
Good choice for beginners looking to scale their business
Wide range of support available
Easy to set up and run a store
Shopify is one of the most popular ecommerce platforms that's designed for stores of all sizes. It provides all the key features for setting up an online shop, selling products, and managing orders. There's also a huge number of themes and templates, plus a good choice of apps and integrations are available as well.
The costs for Shopify can add up quite quickly when you start using addons. And while it's a good choice if you plan to grow your ecommerce business, for some beginners it may be a bit over-complicated at first.
Wix
Drag and drop site design
Free plan available
Wix is one of the best free website builders for creating an online store. It's really easy to set up and the drag and drop builder means you can create a professional-looking site without any coding experience.
There's a free plan available, which is good for new ecommerce businesses, however, it does mean you will have advertisements on your site. It's also important to be aware that once you've decided on a template for your site you can't change it at a later date.
Squarespace
Focus on design and visuals
Simple to create a website using themes
If you're looking to set up a more visual and creative-looking ecommerce store then Squarespace is a good option. It has a drag and drop website builder, and it offers a number of well-designed themes that are perfect for creating a distinctive storefront.
Squarespace also offers a range of social selling and email marketing features, which is really useful for boosting your marketing and attracting shoppers to your store.
These are just a few of the best ecommerce platforms and website builders for beginners. It's important to spend some time researching and learning about the different options available and take advantage of the free trials that most platforms offer before committing. Using the right ecommerce platform can make a huge difference to how successful your business is.