Best Ecommerce Resources For More Sales (Updated Mar 2021)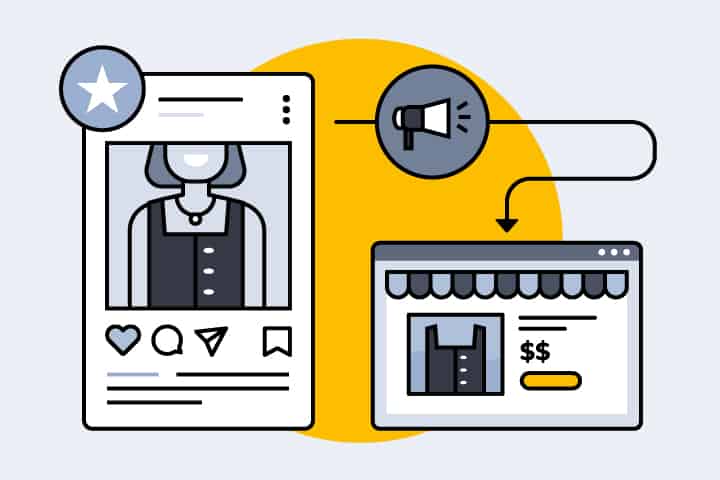 Ecommerce Marketing Resources To Get More Sale
Our goal is to be the number one source for ecommerce marketing resources to grow your business. In order to grow your ecommerce business you need a combination of the best tools and advice from marketing experts. We have the best tools listed below and then we have contacted the top experts in ecommerce marketing to get their advice on how you can grow your ecommerce business.
Marketing Ecommerce Resources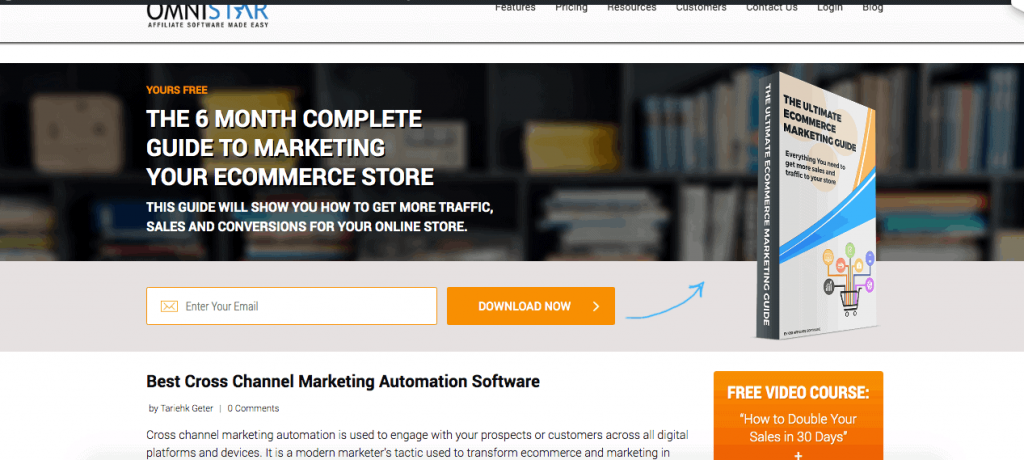 This blog makes it easy for you to learn the ins and outs of the ecommerce world at your own pace. The blog is designed to be very simple to use, convenient and it brings in all the necessary support and assistance you need when it comes to accessing the best information and high quality content you want. It's designed to be very professional, convenient and it does a great job at keeping you up to date with everything in the ecommerce world. You can learn about tools, updates, new ideas and news, all of that in a very comprehensive and downright impressive package.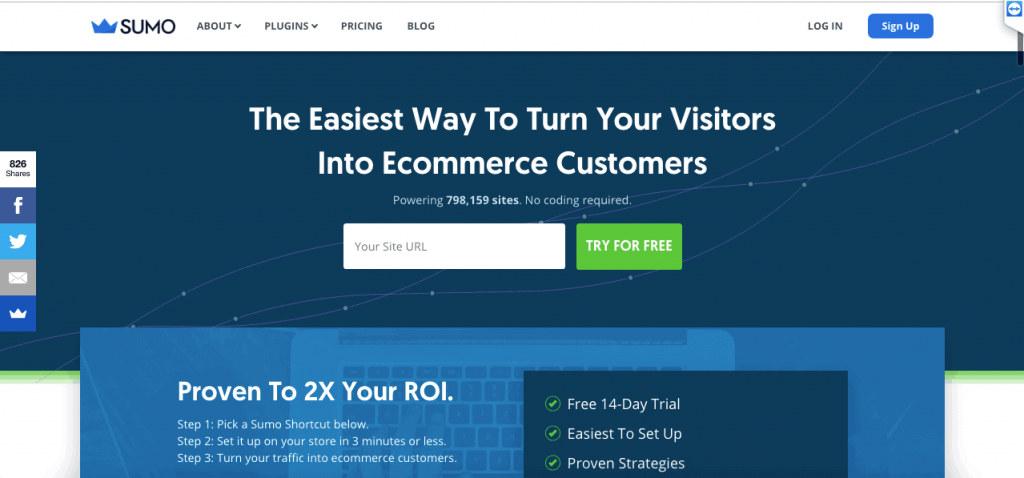 Some has a great service for ecommerce users and their blog in particular is very friendly and helpful. They have been adding content to this blog for a very long time and they continue to be very professional and reliable in this situation. We like the fact that they are constantly striving to bring in more value and content, and they certainly up the ante and take things to the next level. Their content is very informative and accurate, and you will enjoy how descriptive it is too, which is what you need.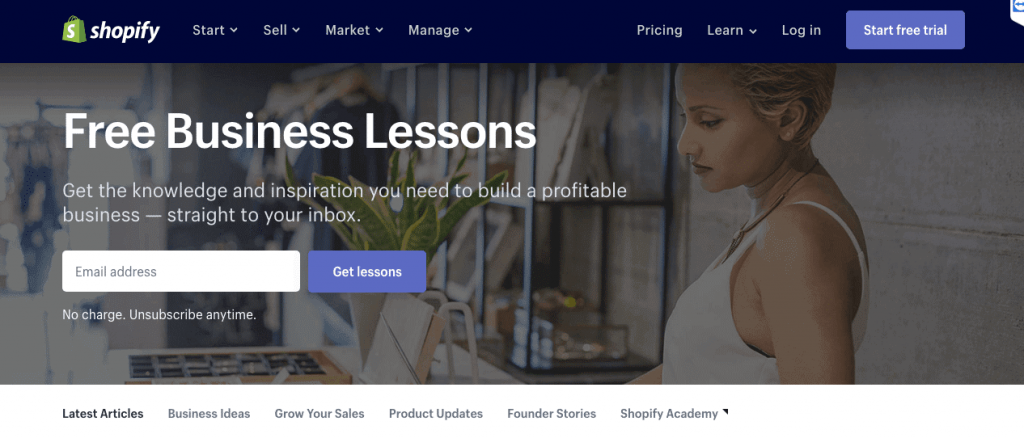 Shopify's unique blog does a very good job at offering the comprehensive content you want and so much more. They really know what topics to cover and they always tend to offer professional and informative content. You really get to enjoy amazing pieces here an d the best part is that they have business ideas, product updates, even a dedicated academy. You will certainly enjoy all the cool content that they can share here and yes, we are very excited to check out their blog all the time. That's because you always end up with great and informative stuff!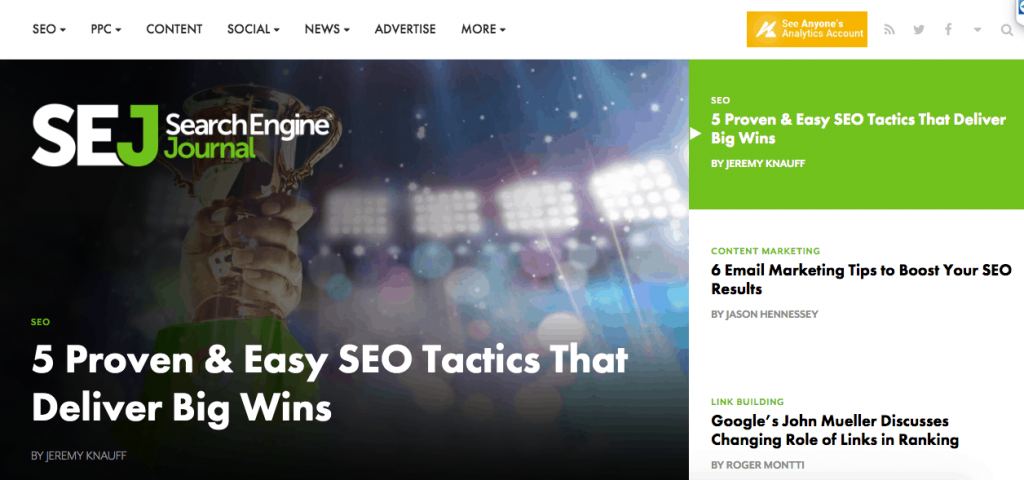 Search Engine Journal is always impressive just because they have all kinds of ecommerce content aside from SEO related stuff. You will like their work just because it's very friendly, easy to read and you always get to know lots of amazing features and ideas that you will enjoy. You really need to check it out and for the most part you will be very happy with the results. Plus, they interact with the audience and share quite a lot of content all the time, which is very important.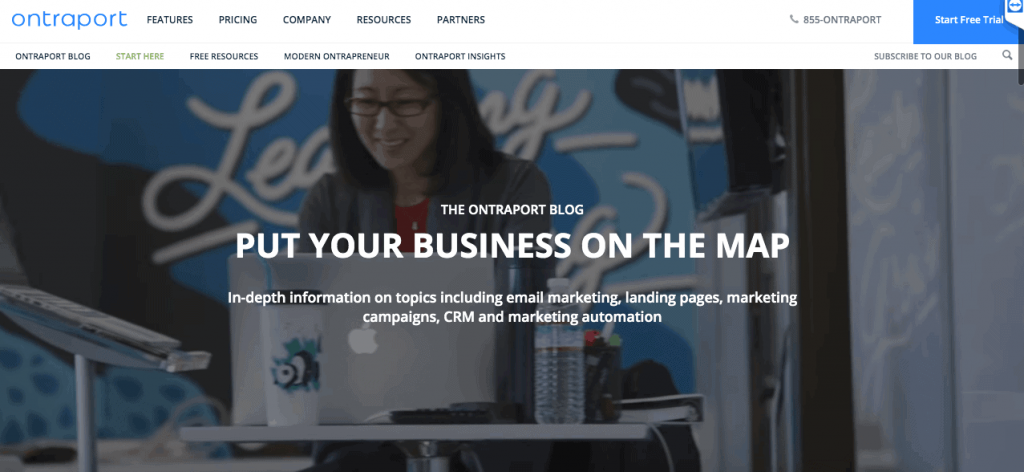 Since Ontraport is a business automation provider, it does cover quite a lot of ecommerce content and email marketing stuff without a problem. It really shows that they work hard to bring in only the type of information and high quality stuff you need and expect. We particularly like the fact that they have guides on marketing tracking metrics and plenty of other valuable insight. Yes, it might take a little bit of time to get used to the features that they provide, but it will totally be worth it and that's the thing you want to consider if possible.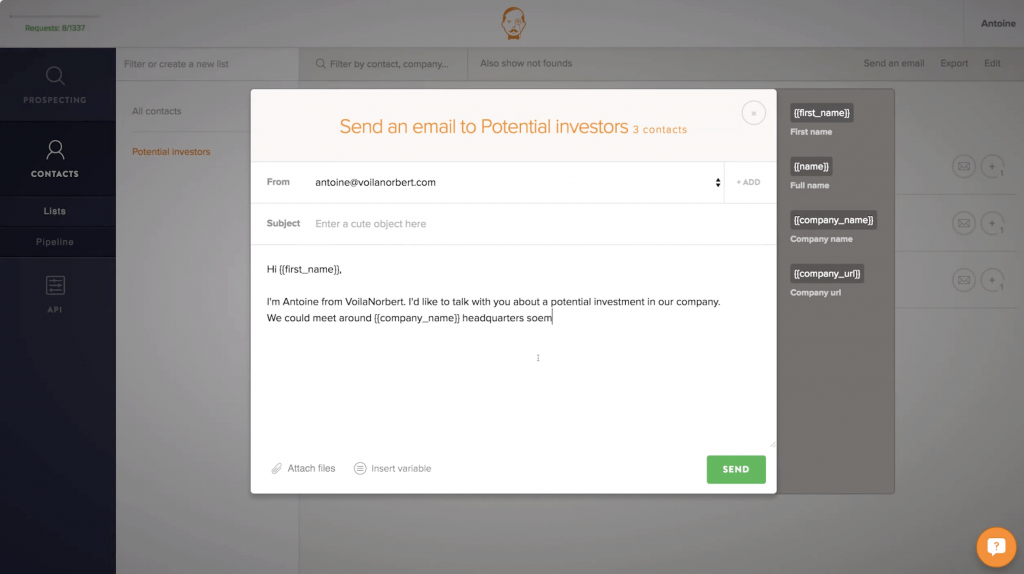 Voila Norbert helps ensure the success of your email marketing campaign by connecting you with the right people. It validates the emails on your mailing list using its powerful email identification algorithm. The result? Your marketing emails get delivered to your target prospects, which means more chances at conversions and a lower bounce rate.
Voila Norbert also helps keep your emails away from the spam folder. During its verification process, it marks email addresses it thinks are risky. That's a warning that if you send your marketing emails there, there's a chance they will bounce and your sender score can be affected. In short, Voila Norbert protects your sender score so your emails will always end up in the right place.
This tool uses a pay-as-you-go model for verifying emails. You pay only $0.03 per email until you reach 500,000. Beyond that, you pay $0.01 per email. In other words, the more you verify, the less you pay!
Rebrandly is a tool that can be used to create custom short links. With Rebrandly you are able to track every link that is created and shared online and learn more about your audience — such as what country the clicks are coming from, the most popular times and days and what social media platform the clicks originated from. Rebrandly can also be used for link retargeting, custom reports, UTM builder and traffic routing.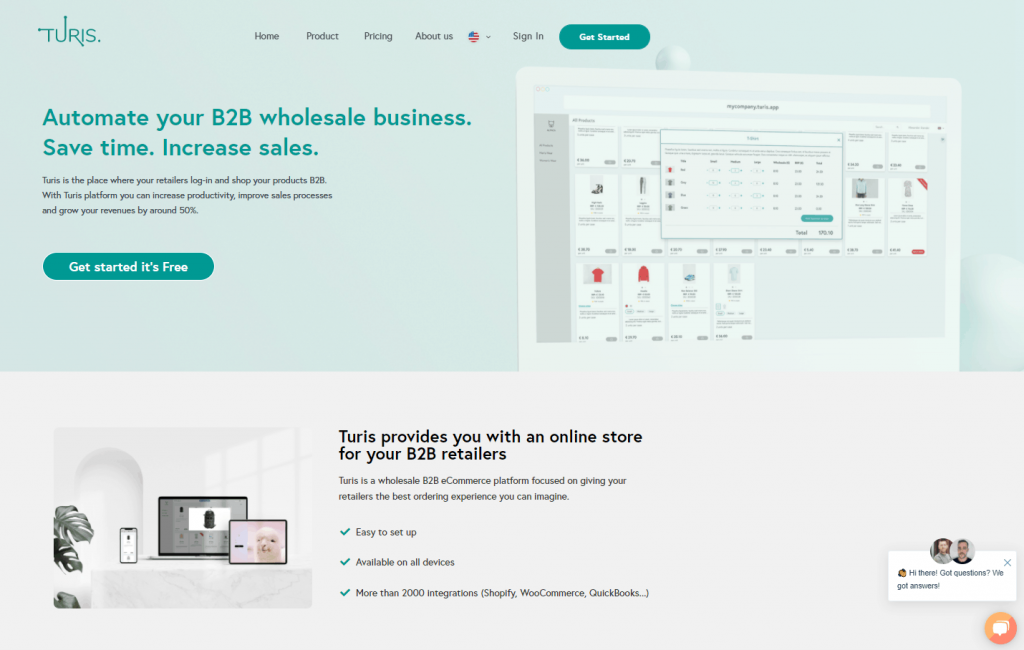 Turis is a new eCommerce solution dedicated to B2B and wholesale. Today, more than 65% of all B2B and wholesale businesses handle their sales manually using emails, spreadsheets, and phone. This manual approach is creating bottlenecks and hurting growth for these businesses.
Turis is an affordable (free version available) and easy-to-use B2B eCommerce platform that allows brands to digitize their B2B sales. The benefits of doing so are less time spent on manual and repetitive tasks, customer convenience, and increased sales!
Implementing Turis is a breeze, ensuring that the transition from manual to digital is less than a week.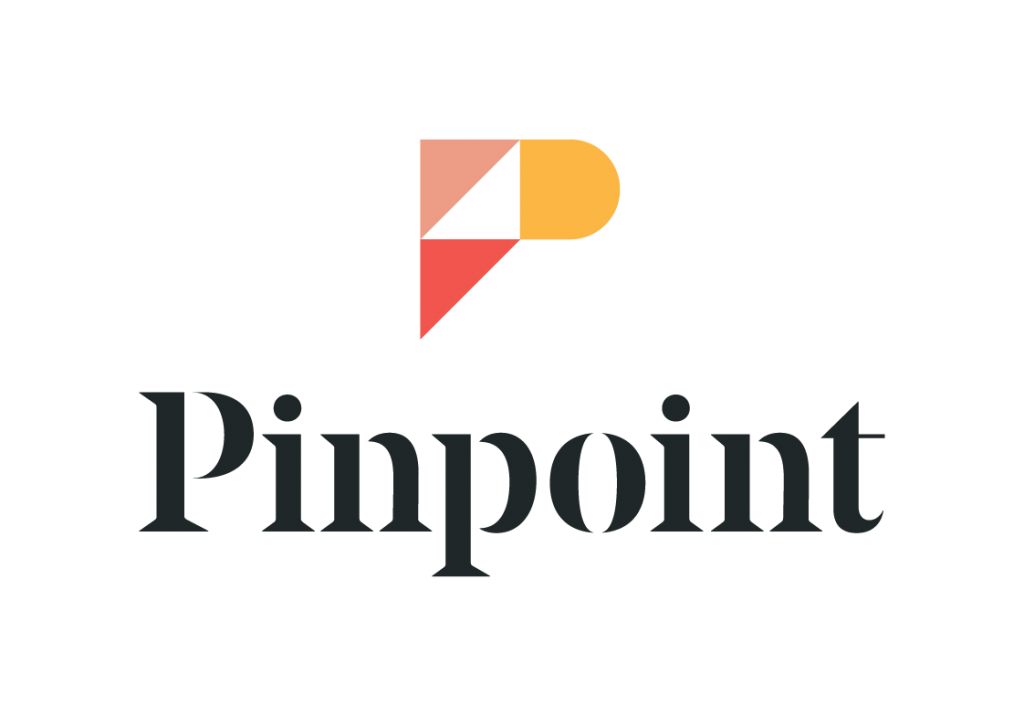 Attract, hire, and retain top talent with Pinpoint—the applicant tracking system designed for in-house recruiters, with unlimited support included.
Attracting quality candidates can seem impossible against a backdrop of increasing competition, overwhelming admin, and the pressure to deliver results fast. You shouldn't be left to figure it out alone. You deserve the same quality of tools and support that would be table stakes for sales, marketing, or finance.
That's why we built Pinpoint. Simple, intelligent software and unlimited help from our team enables you to attract more of the right candidates, select from the best, and wow you new hires from the moment they say 'yes'.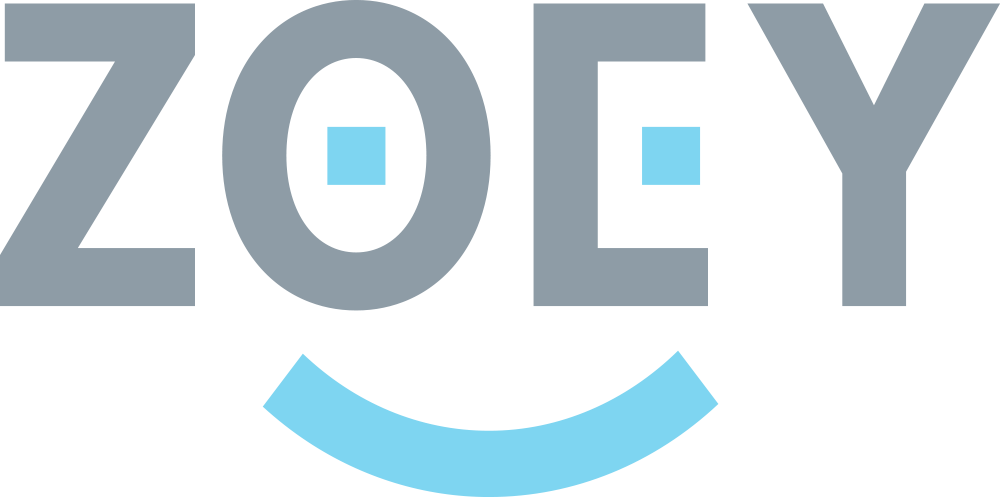 Zoey supports B2B and wholesale businesses and their ability to take orders anytime, anywhere, on any device. Their cornerstone offerings are a mobile app for the sales team to take orders or generate sales quotes wherever they are, and a self-service web portal for accounts to log in, see customized catalog and pricing options, place orders, and track already placed orders. To complete the solution, a web-based admin allows companies to manage their products, customers and orders. Zoey supports standard B2B business requirements such as customer segmentation, multi-buyer accounts, net terms (buy now/pay later), and integrations with key business systems such as QuickBooks Online, Salesforce and NetSuite.
Competitive Intelligence Ecommerce Resources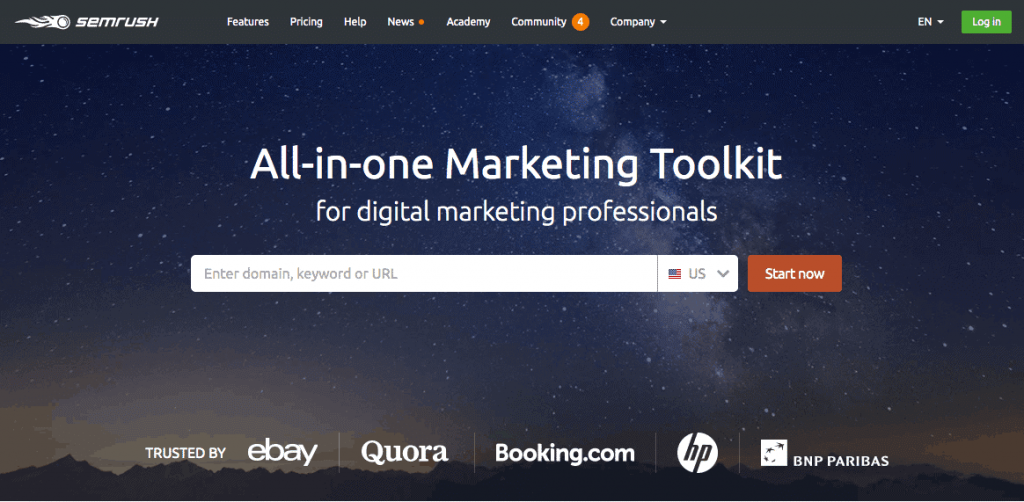 SEMrush is amazing because it can be used to acquire new keywords, not to mention it enables you to drive more traffic and sales naturally without a major hassle. It's the value and convenience that really matters here, and with help from this tool you really get to push things to the next level and new heights. It's a complete tool for marketing experts and it has SEO, paid traffic, social media and content features too.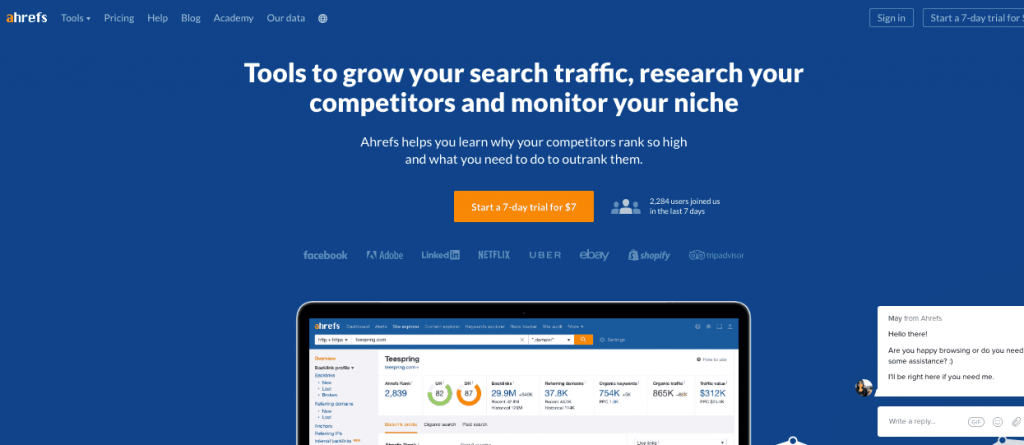 Since you want to know more about your competitors, Ahrefs can help you a lot. It allows you to figure out where the competition acquires all of its traffic and you will find it easier to generate more leads and customers the right way without a ton of effort. Convenience is key here, and you do have an amazing dashboard and great tools designed specifically for studying the competition. It really works and you will enjoy it all the same, just make sure that you start using it today. You will have a quick trial to check it out.


App Annie is mostly focused on mobile performance, but it works amazingly well and the great thing is that you can always make it work for you and adapt it at your own pace. App Annie is very impressive since it has a plethora of competitor comparisons and other cool tools that really make a difference for this type of situation. Check it out today and you will enjoy it quite a bit just because it's the ultimate competitive intelligence tool for mobile users.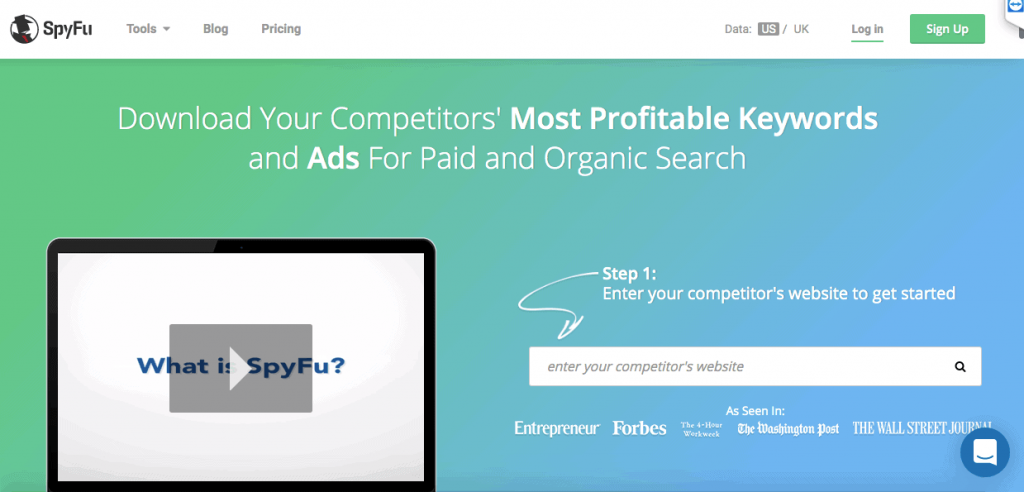 SpyFu shows you exactly what your competitors are doing and you can learn from them and improve on their approach if you can. What you will, like about it is that you can boost the website traffic, you can make better connections and you can also track the keywords that your competitors are using. The more info you have, the better the results will be. And in this case SpyFu certainly delivers one of the better and more rewarding services out there.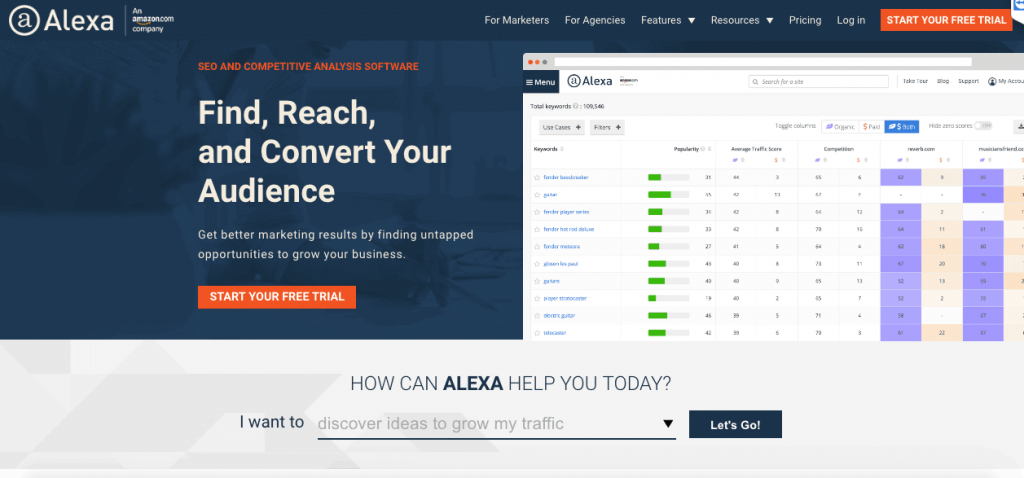 Alexa has been around for a very long time. They help you track your competitors, see what they are doing and then you can adapt and adjust based on the entire process. Nothing is more important than bringing in good value and support, and with the help from Alexa you really get to do that. They also have comprehensive dashboard features focused specifically on competitive intelligence, so you can access all the features you are interested in within a single and great package.
Project Management Software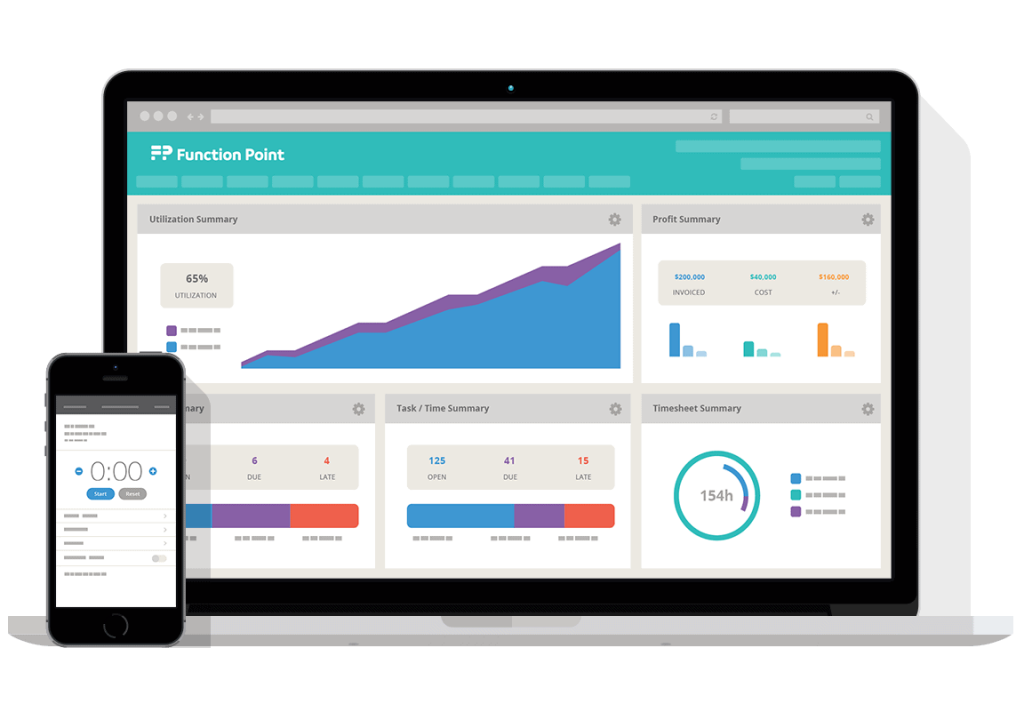 Function Point is a web-based, all-in-one agency management and productivity software- manage client projects, forecast resources, integrate with QuickBooks, collaborate with internal teams, and track time, all within a single centralized platform.
Trusted by over 7000 customers globally, Function Point is specifically designed to help creative service agencies, internal marketing teams, and professional service firms alleviate the chaotic nature of operating their businesses and connect each stage of agency management.
With Function Point, agencies can streamline processes, simplify collaboration, centralize information, and deliver real-time business data. For over 2 decades the award-winning management solution has enabled hundreds of agencies to consistently deliver client work on time and on budget, allowing them to do what they do best- be creative.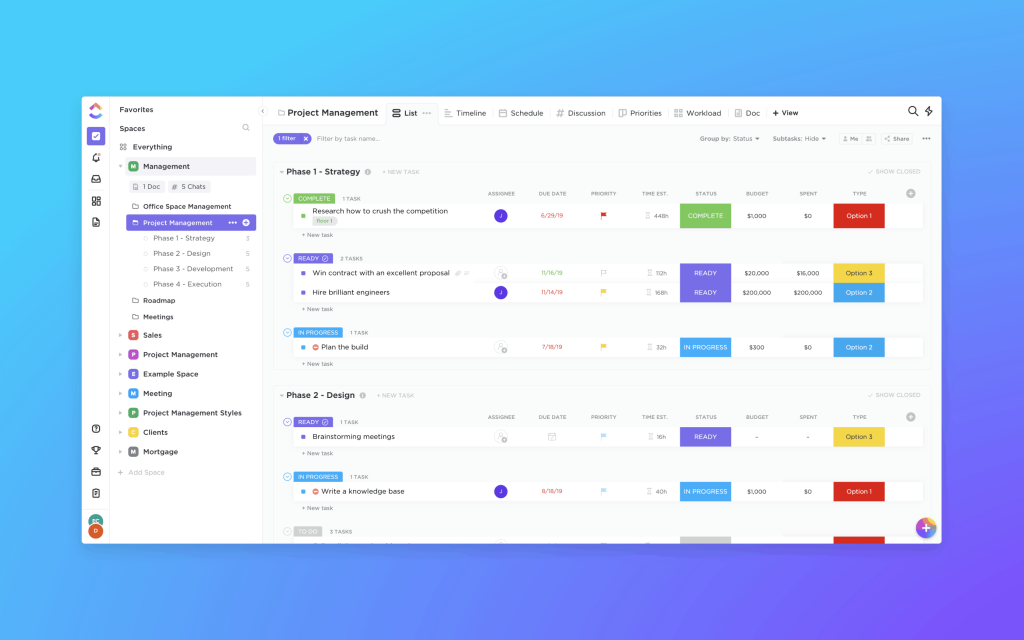 ClickUp is one of the fastest-growing project management tools in 2021. The platform is flexible for teams of any size and can be customized to meet your needs. ClickUp's goal is to replace all of your work tools by bringing everything you need in one place: Tasks, Docs, Goals, Chat, and much, much more. You can plan projects on a List, Board, Gantt Chart, Mind Map, or any of ClickUp's 10+ customizable views. There are over 1,000+ integrations as well, so ClickUp plays nicely with all of your favorite work tools.
The best part? ClickUp offers a 100% free (really) plan that includes all of its primary features. The Unlimited Plan starts at $5 a month per user and gives you unlimited storage, views, integrations, dashboards, and the ability to invite other users as well as guests with permissions.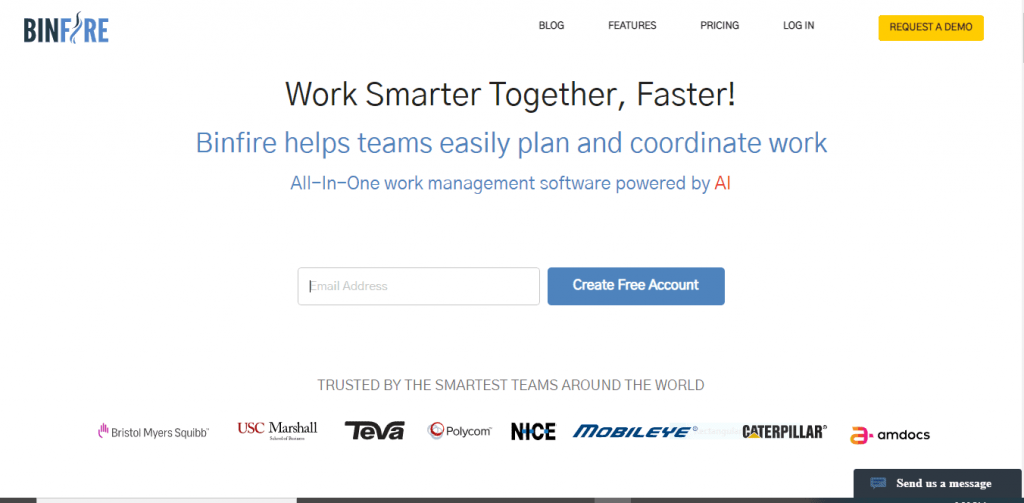 Customize your projects to best fit the way your team works with Binfire. The easiest way to manage multiple projects.
Improve communication and team accountability with the right tools. Binfire supports Agile, waterfall, and Hybrid project management methods for managing projects. The portfolio Kanban boards let you manage all your projects from one board. The application has a built-in team messaging app (no need to pay extra for a communication app like Slack), Gantt Chart, Calendar, and integration with Google Drive and Dropbox.
Best Advice From Ecommerce Experts
1. Brian Dean – Backlinko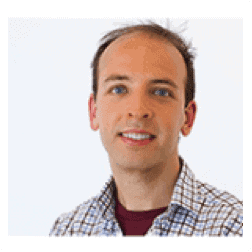 If you're like most ecommerce sites, SEO is a REALLY important part of your business. The problem is, retail giants like Amazon and Best Buy tend to rank for just about everything. But they have a weakness…
You see, massive ecommerce sites like Amazon rely on Domain Authority to rank. If you look at individual product or category pages, they generally have few (if any links) pointing directly at them. Which means, if you can build links directly to your product pages, you can outrank them. Fortunately, there's a strategy called The Moving Man Method that's perfect for ecommerce sites. Basically you a) find products that are no longer sold and b) reach out to people that linked to those products and c) ask them to replace their link with a link to a similar product you sell.
2. Neil Patel – Quick Sprout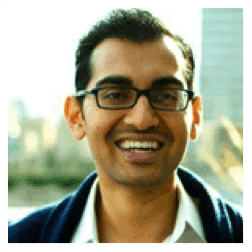 Most ecommerce sites focus on driving traffic. And although traffic is important, improving your conversion rate is a great way to generate more sales. So if you want your ecommerce site to grow, don't just focus on traffic building, also optimize your site for conversions.