//=get_the_date()?>
Best Serp Analyzer (You'll Be Surprised)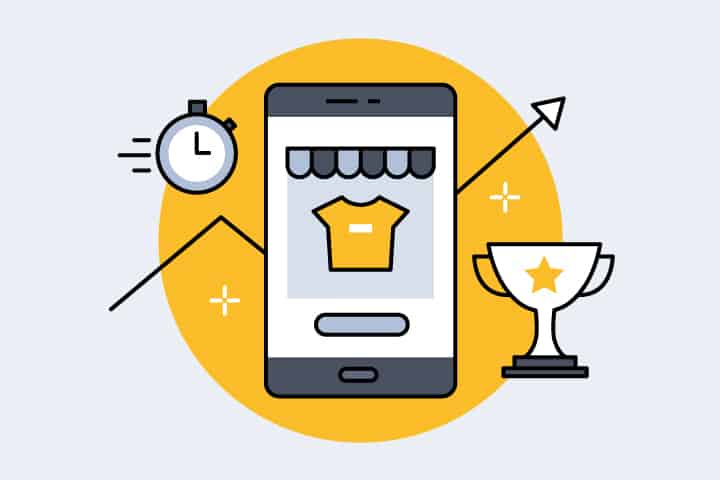 When you conduct SEO campaigns, you will come across the need to figure out how good you are doing with it regularly. This is where SERP checker tools can benefit you. By using a SERP checker tool, you can have a clear idea about the search engine rankings that you are getting. By using a SERP checker, you can also see whether your search engine ranking efforts are yielding positive results or not. While keeping that in mind, let's take a look at some of the best SERP checker tools available to consider in 2022.
1. Surfer SEO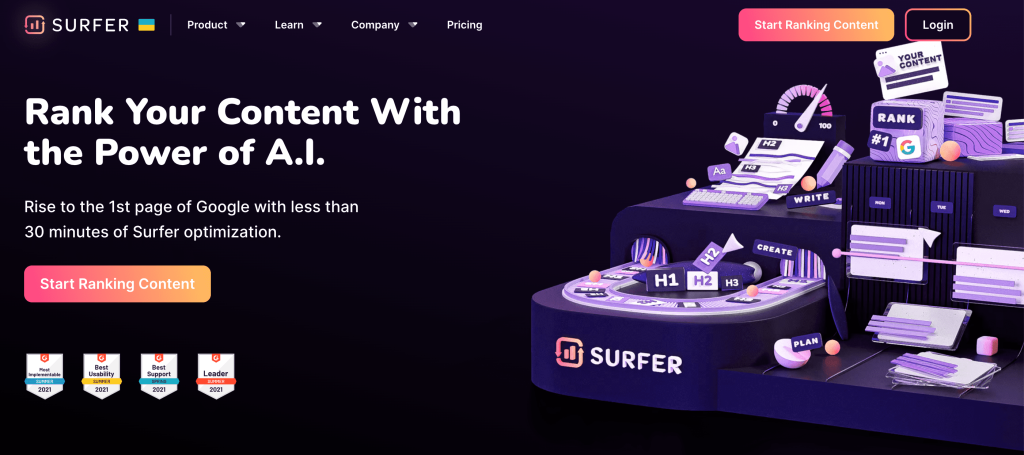 Surfer SEO provides a comprehensive SERP Analyzer. You can gather lots of useful and valuable information with the help of it. In fact, using this SERP Analyzer would be pretty much similar to getting an expert in SEO to take a look at your rankings. That's because you will be able to receive amazing insights with the help of Surfer SEO SERP Analyzer. For example, it will help you with identifying the most optimal keywords with density. On the other hand, it will be possible for you to compare your website with your competition. You can use this tool to locate the backlink building opportunities that are available out there for you to consider as well.
2. SEOquake Browser Extension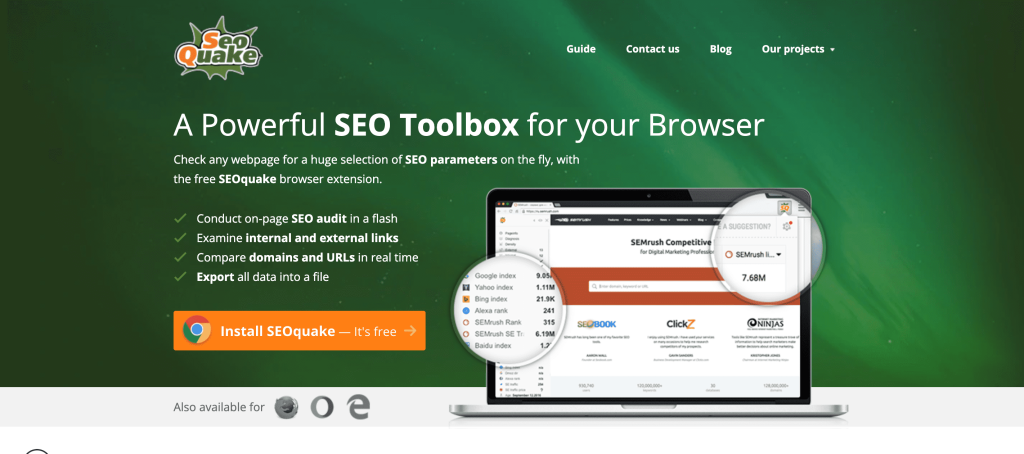 The SEOquake Browser addon is a completely free tool. This will provide you with a quick summary of the term you typed. It can also show you SERP ranks from several search engines. Surprisingly, all you have to do is install this extension in your browser and you may use its SERP analysis free services.
3. SpyFu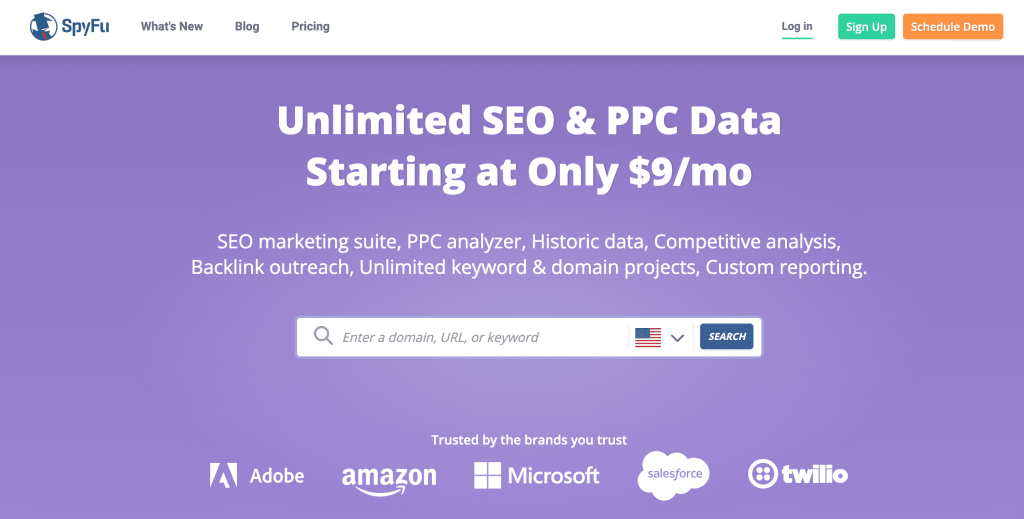 SpyFu can assist you in doing a thorough study so you can easily develop a more effective SEO plan. It may assist you in determining critical ranking variables for a single keyword or a group of keywords. Furthermore, it may assist you in analyzing the strongest sites that have several SERP results. So that you have a greater chance of drilling down into the material and attaining a higher rating. Furthermore, you may look at the advertisements that are now running on the phrase to learn more. We recognize that rated websites can give you more information. So, you can use SpyFu to figure out these hints and improve your ranking.
4. Rank Risk Index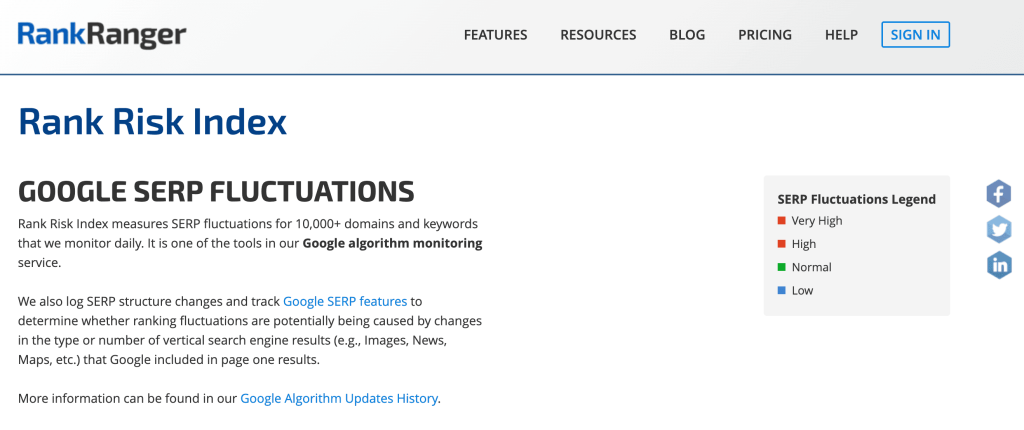 Rank Ranger has created an intriguing Rank Tracker tool. This ranking tracker application provides you with a comprehensive feature set. This will not only allow you to verify your personal search engine rating. However, daily rank data are available for both mobile and desktop devices. It may also give you ranking results for over 500 search engines. Extra insights, on the other hand, include local rank, the highlighted snippets discovery tool, and SERP snapshots, among other things.
5. Ahrefs Keyword Explorer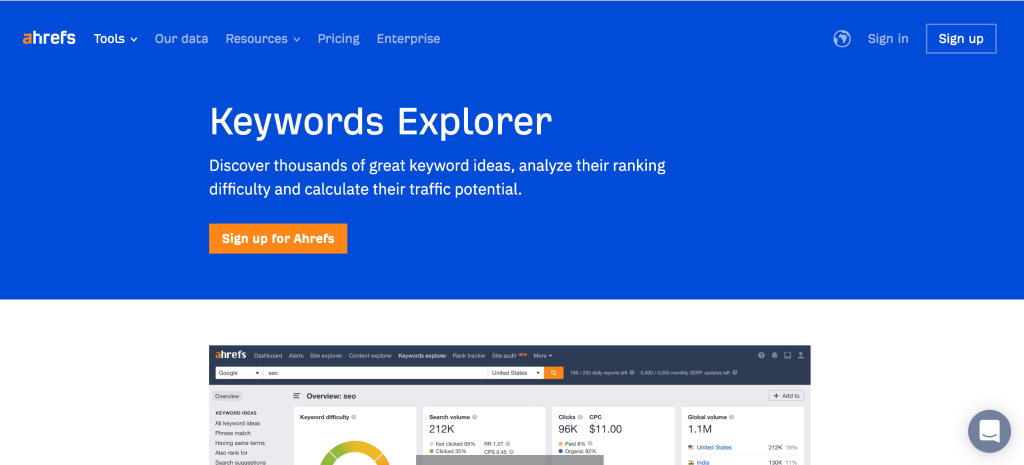 Would you want a short recap of your SERP rank history? Or are you looking for a complete analysis of a competitor's website? Or are you looking for the best-performing websites for a certain keyword? The Ahrefs Keywords Explorer always is available to assist you. It will assist you in gaining the most extensive insights on your own and your competitors' platforms. This tool may serve as an all-in-one SEO solution. Because everything is available here, from infinite keyword ideas to SERP analysis.
6. Google Grump 
Google Grump is a fantastic tool for monitoring your SERP rank in real time. This fantastic tool will inform you of the frequent swings in your ranking. So, you can track your SERP rank for your desired keywords on a regular basis. This will undoubtedly assist you in being more successful in your growth. You may also compare your ranks to the previous day's results to better understand your progress.
7. Advanced Web Ranking – Algorithm Changes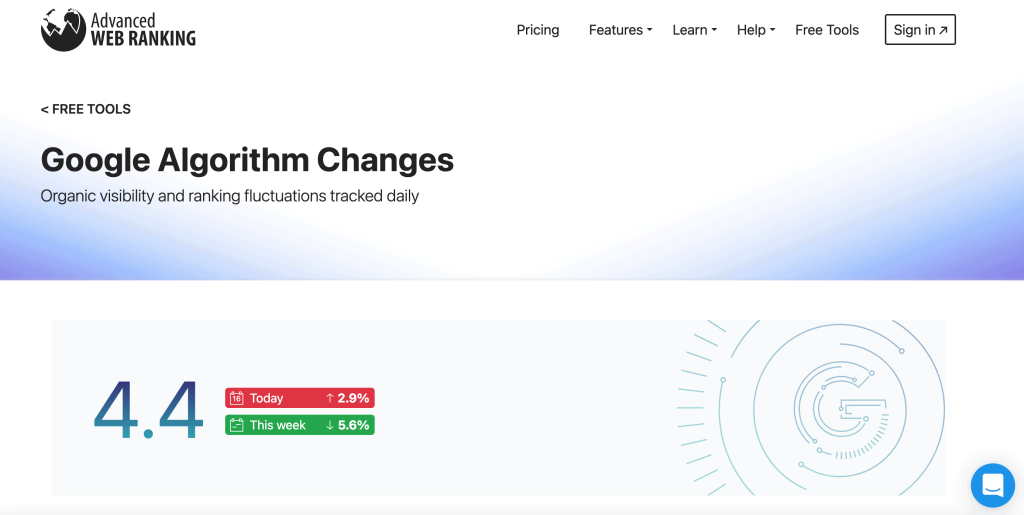 We're all aware that Google's algorithms evolve over time. In the end, they are creating frequent swings in search engine ranks. Here is a fantastic tool that will assist you in determining typical fluctuations based on recent updates. However, you can quickly filter your results based on their location here. You'll be able to examine your SERP ranks for a particular place as well. You may also choose the device and query type to view your results. This is the finest tool for staying on top of abrupt changes in SERP rankings.
8. Serpwoo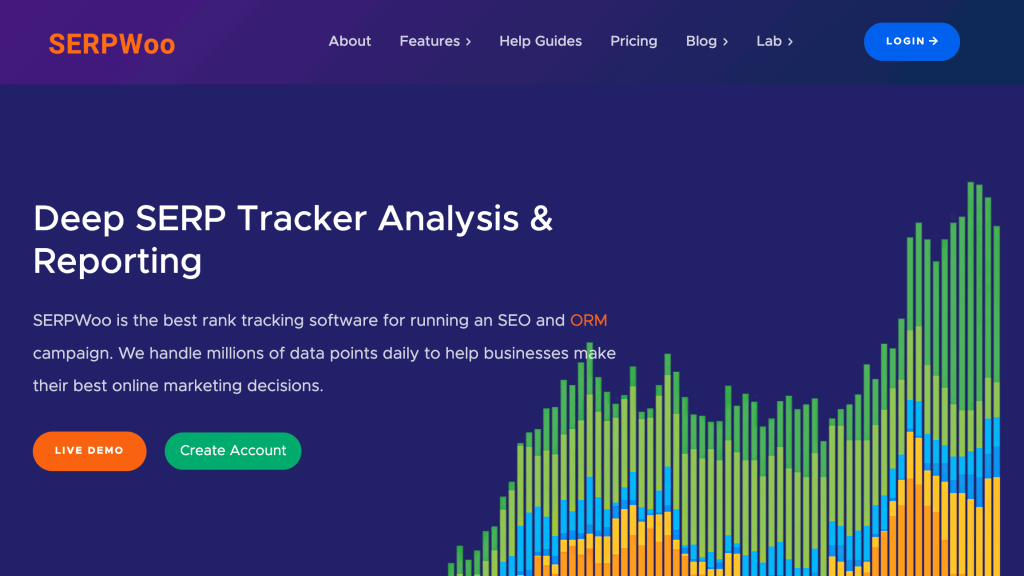 SERPWoo is another excellent tool for monitoring SEO rankings. Furthermore, it might assist you in understanding the intricacies of SERP analysis. It will allow you to see the top 20 ranking data for a particular term. Finally, you will have a greater grasp of what your rivals are doing as a result of this. You can, however, follow your ranking development using our SERP tracker. Furthermore, you will be able to uncover greater alternatives to obtain more visitors inside your SERPs as a result of this.
9. SERP Analysis by Moz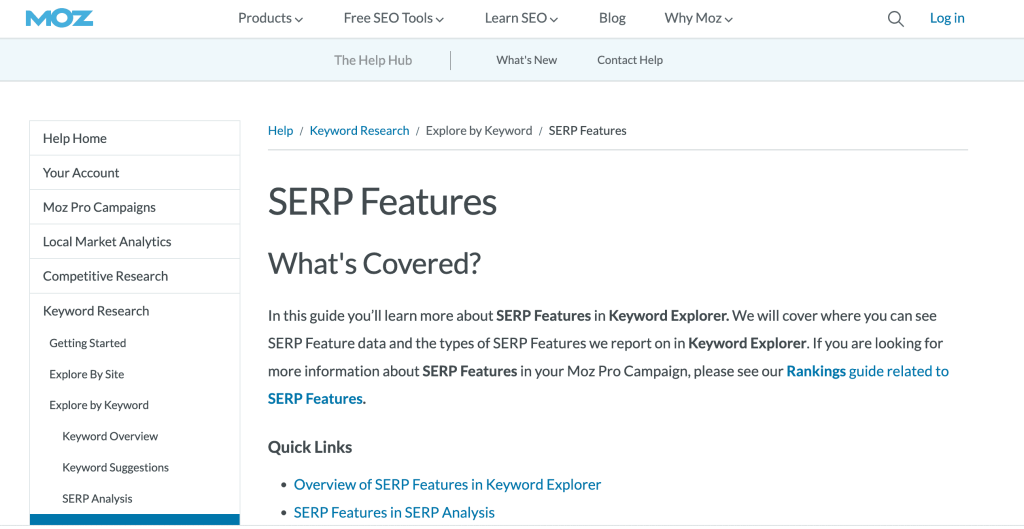 It is an undeniable reality that the finest SERP analytics and keyword analysis tool are required to design the best approach. Whether you want to rank higher than your competitors or enhance your content strategy, Moz SERP analysis may help. Moz SERP Analysis is just a SERP checker and analysis tool that may let you obtain a comprehensive SERP analysis report. This will enable you to determine your own while your rivals' search engine rankings for a certain keyword. This tool was created to assist you in better analyzing your SEO & ranking progress.
10. Panguin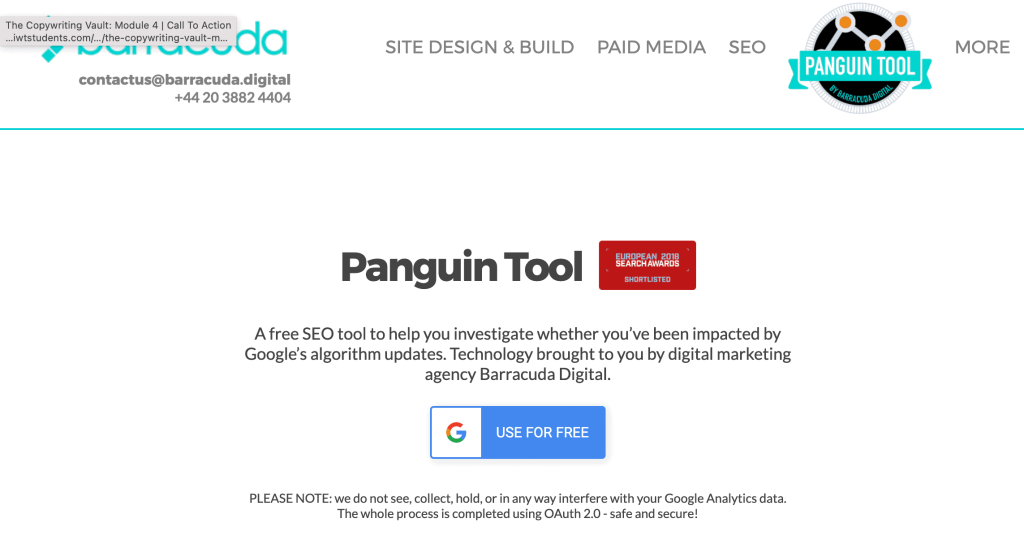 Whether you choose to avoid a Google penalty or learn how to reach out to your competition. One of the greatest free programs to utilize is Panguin. The Panguin tool will assist you in analyzing your SERP ranking. It will also inform you of the keywords that might aid in the growth of your websites. In order for you to rethink your content strategy. Furthermore, you may measure progress by comparing your website's total Google ranking performance to that of your rivals over time.
You may use any of these tools to keep track of your SERP changes.