//=get_the_date()?>
Best Shopify Affiliate Plugins (Updated May 2022)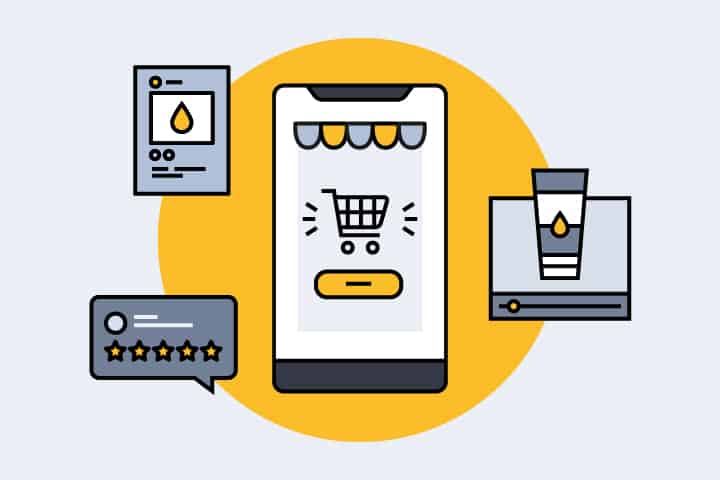 If you're using Wix to build your website, you may be wondering if any referral apps can help you grow your business. There are several excellent options available, and we've compiled some of the best ones for you here. Whether you're looking for an app to help track referrals or one to create customized rewards programs, we have something for everyone. Keep reading to learn more!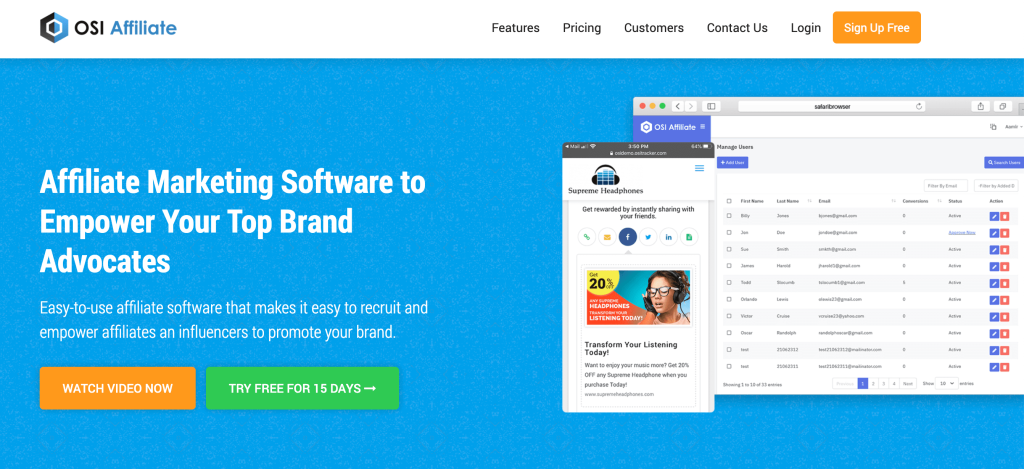 OSI Affiliate Software is a powerful referral marketing tool that allows businesses to create, manage, and track affiliate marketing programs. It provides various features and options that enable businesses to customize their affiliate marketing programs to meet their needs best. Additionally, it includes reporting and tracking tools that allow companies to see the results of their affiliate marketing efforts in real-time. This enables them to make adjustments as needed to improve the effectiveness of their programs.
If you're looking for an easy way to create and track successful referral campaigns, then definitely check out OSI Affiliate Software. They offer a free trial, so you can test out all the features before deciding if it's the right tool for you.
Referral Candy is a referral marketing tool that helps businesses increase sales and grow their customer base by incentivizing customers to refer friends and family.
Businesses can create custom reward offers for customers who refer new customers, such as a free product or service, discounts, or store credit. When a new customer is referred, they receive an email notification with a unique offer code to redeem the reward.
Referral Candy also provides tracking and reporting tools so businesses can see how successful their referral program is and measure the ROI of their investment.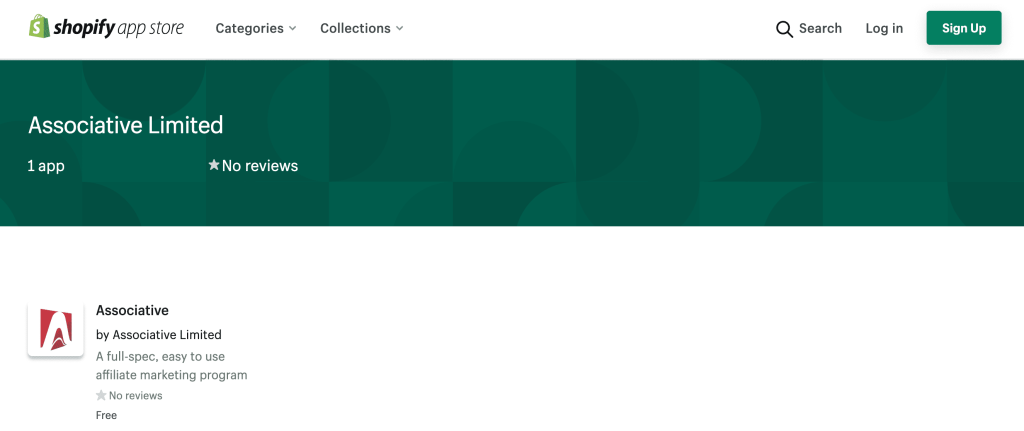 Associative is a company that provides best-in-class referral marketing software for businesses of all sizes. Their apps make it easy to create and manage referral campaigns, track customer referrals and rewards, and measure the success of your referral program.
If you're looking for a powerful, easy-to-use referral marketing solution, Associative is worth checking out.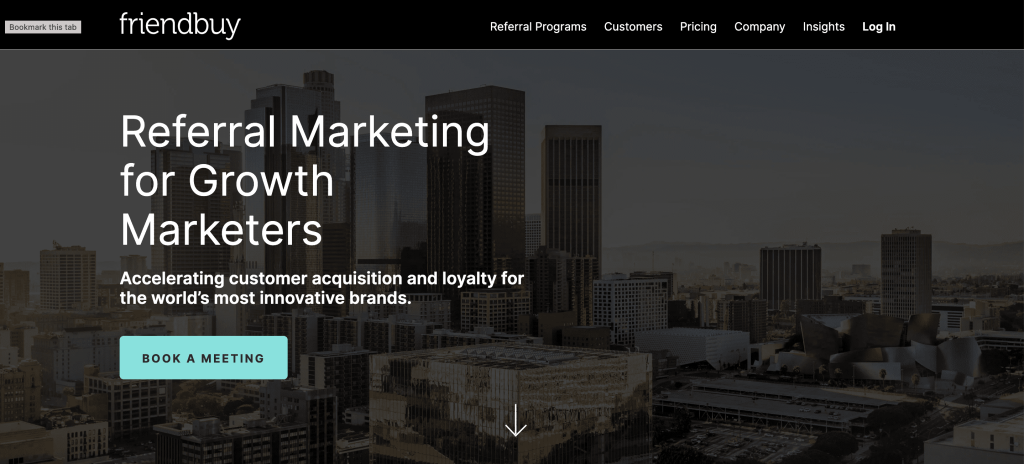 FriendBuy is a referral marketing tool that allows people to refer their friends to products and services in exchange for perks or discounts.
The idea behind FriendBuy is that people are more likely to buy something if a friend refers to them. So by using FriendBuy, businesses can increase their sales by leveraging the power of referrals.
FriendBuy also allows businesses to track how successful their referral campaigns are to see which campaigns are generating the most referrals and make adjustments accordingly.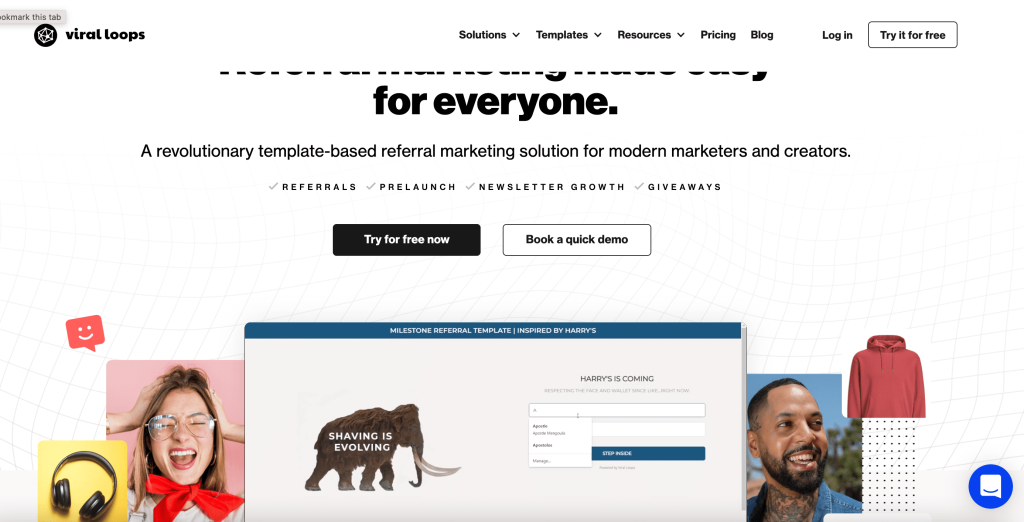 Viral Loops is a referral marketing tool that helps businesses grow their customer base. It works by creating viral content, which is designed to be sharable and, in turn, will spread the business's name and message across social media platforms.
Viral loops are essentially an extension of SEO – they help search engines index your site so that when people do a google search on keywords related to your product or service, they'll find all of the great content you've created for them! And since Viral Loop's software automatically makes new posts at set intervals, this means increased exposure for both new products/services AND continued growth in any existing portfolio.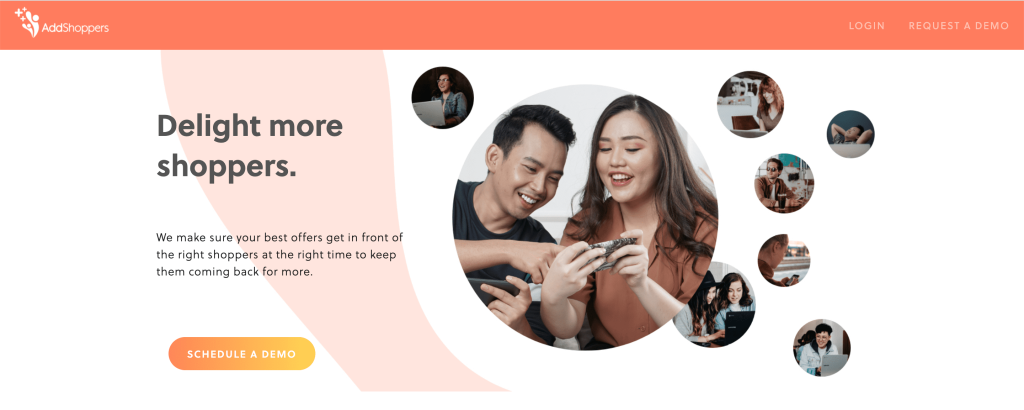 AddShoppers is a referral marketing tool that allows online businesses to reward their customers for referring friends and family. It's a great way to increase word-of-mouth marketing and drive more traffic to your site.
AddShoppers makes it easy to create custom rewards programs, track referrals, and award bonuses. You can also use the tool to generate referral links and track sales generated from referrals.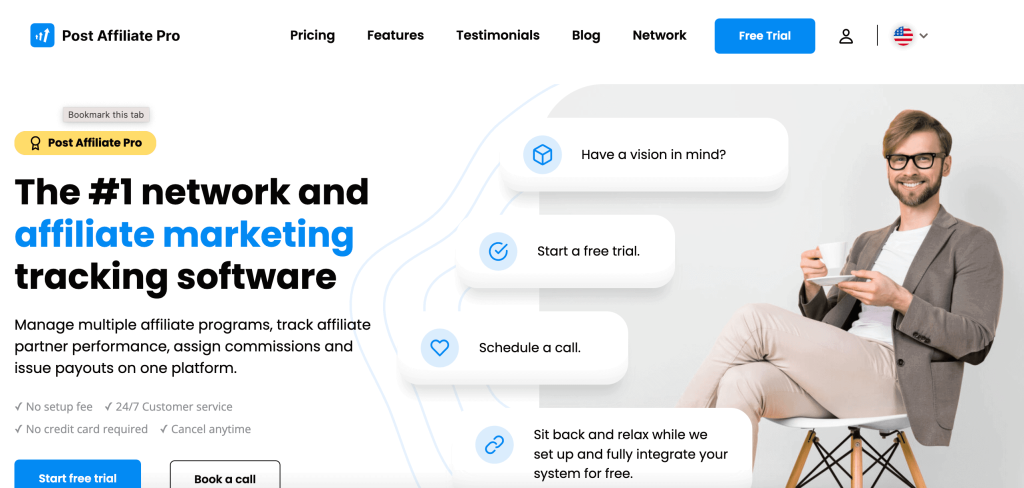 Post Affiliate Pro is a referral marketing tool that helps you track and manage affiliate marketing programs. It allows you to create unique, custom links that your audience will love – while tracking conversions with up-to-date metrics so you can see how much each link is driving traffic and sales for your business.
Post Affiliate Pro also provides insights into what's happening at the individual campaign level, including clicks by country, search term used, device type, etc. This can help identify areas of strength or weakness in your campaigns quickly. And it automatically finds the best affiliates for any given niche based on criteria such as conversion rates and payout percentages!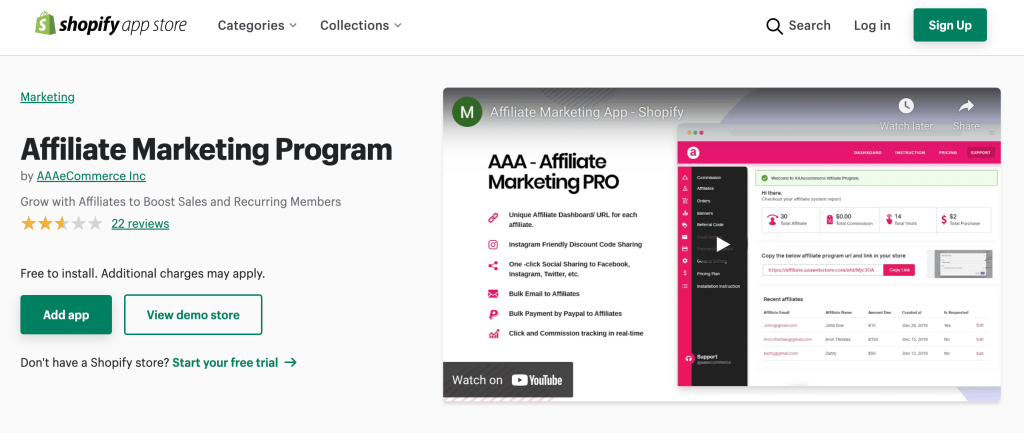 AAA is a referral marketing tool. It's like the old days of door-to-door salesmen and "sales pitches" on TV, but online.
AAA provides an opportunity for affiliate marketers (that would otherwise have no way to get their products in front of potential customers) by acting as both the manufacturer and retailer at the same time while generating profits from each sale made. The service also offers its members access to other benefits such as product catalogs with descriptions, videos about how to use them or buy them outright, news updates about upcoming releases, plus voting rights on what new products are developed next!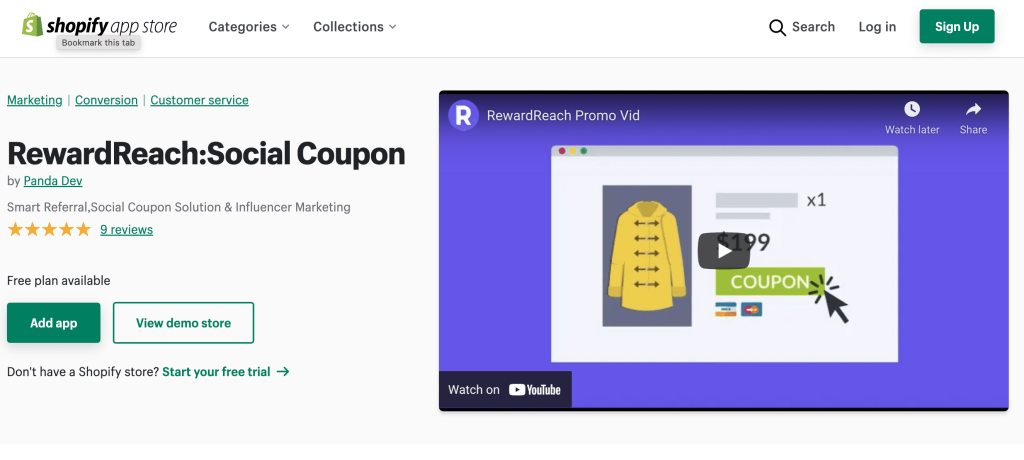 RewardReach is a referral marketing tool that helps businesses create and manage reward programs. RewardReach provides businesses with the tools they need to create, distribute, and track their rewards programs easily.
RewardReach also offers several reward program types, including coupons, prizes, point-based systems, and registries. Businesses can use RewardReach's easy-to-use interface to design their custom rewards program or choose from one of the many pre-built templates available. RewardReach then distributes these customized promotions across multiple platforms so that participants have the opportunity to earn points every day without even having to leave the house!

Bamboo is a referral marketing tool that allows businesses to create custom referral programs in minutes. With Bamboo, you can reward your customers for referring their friends and family and track everything in one place.
They understand that you need a referral program that is easy to set up and manage and doesn't require much time or resources. With Bamboo, you can create a powerful referral marketing program without coding or design experience. Enter your company's information, make your rewards, and start spreading the word!
We have a list of the best Wix referral apps for you to explore. Comment below with your favorite and why. Our team would love to hear from you!