//=get_the_date()?>
Best Supplement Affiliate Programs (List Updated May 2023)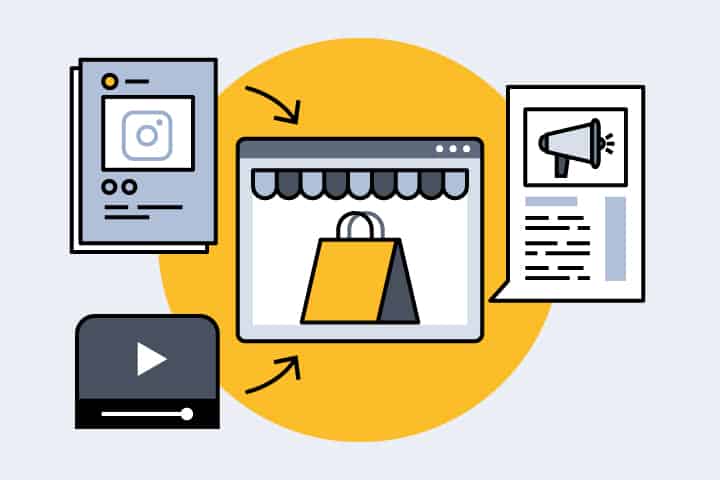 Supplement affiliate programs are a great way to make some extra cash. With the proper research, you can find programs that pay 20-25% commission on every sale and have high conversion rates. In this blog post, we'll cover how to get started with supplement affiliate marketing. 
So what is a supplement? It is food or other substance added to another diet (or taken in addition to an ordinary diet) for its specific nutritional value or other beneficial effects, such as vitamins, minerals, fiber, protein, etc. Supplements can also be anything used in addition to something else. Whether it's making money online through blogging or just trying to improve your health by eating better foods – there are many supplement affiliate programs you can try and make money for the next time you want to use an irresistible discount found on Tripplo.
Stack Labs is a new, niche bodybuilding supplement brand that offers an opportunity for affiliate marketers to earn high commissions. Currently, the average product sells at $112 with 45% commission rates, and affiliates can make incredibly lucrative money! However, this comes as a trade-off due to their lesser market reach than other brands such as New Vitality.
Stack Labs may not be as big of a name yet, but they offer an opportunity for affiliate marketers looking to get in on the ground floor. Unlike many other brands that only reward affiliates with commissions from referrals every month or so, Stack Labs will pay commission on each successful referral up to $50 per sale! And unlike most tracking cookies out there, their cookies never expire—so you can start earning today and continue to make them even after your first customer is long gone! Apply to Stack Labs if this sounds like something worth your interest. 
HGH is a health supplement company that has an impeccable reputation for product quality. Every purchase comes with their 90-day money-back guarantee, and they have received many awards from various labs about the state of their facilities and customer service.
HGH.com has a highly successful affiliate program due to its focus on quality products and high commission rates. They have partnered with ShareASale as an intermediary for the HGH Affiliate Program to ensure that affiliates can enjoy all of these perks! 
With access to banners and text links along with tracking and reporting tools, you can be assured that HGH is a company worth promoting. There are always deals or coupons going around every couple of weeks which provide excellent opportunities for a conversion rate increase! Top-performing affiliates will also earn up to 40% commissions just by sharing their content too; so sign up today.
Bodybuilding.com has been a popular supplement provider since the company debuted in 1998, but they were not always just about supplements. The site was initially founded as an online community for bodybuilders and fitness enthusiasts to share their knowledge while collaborating on global projects like mapping human anatomy or building the world's largest protein database of over 1 million foods. As time went by, it became clear that BodyBuilding had outgrown its original purpose, so they decided to entirely focus on nutrition products instead, which is something we still see today!
Bodybuilding.com's affiliate program is one of the best available. It offers a 15% commission rate for new customers who purchase from them through an affiliate's link, dropping to 8%-12% if they are already familiar with Bodybuilding.com products and services.
SupplementsGeeks.com is your one-stop-shop for all of the supplements that you could ever want or need! They offer a vast selection, with over 25k products from 3 thousand brands to choose from, and they even have an app, so it's super easy to order straight off your phone wherever you are.
The team at Supplements Geeks has done their research on every single supplement type out there – it's seriously like this place knows what we're talking about when it comes right down to our vitamins and minerals (and everything in between). Whether you were just diagnosed with something new again, looking into some serious weight loss gear, trying to find some protein powder after giving birth– whatever it may be—we've got you covered here.
SupplementsGeeks.com is one of the leaders in online supplements and nutrition, which provides customers with various products to help them reach their health goals! They offer an affiliate program that pays a 10% commission on any sales referred by affiliates for all items except their Supplements Geek Brand Products. Join now if you haven't done so already because it's free.
The Vitamin Shoppe is a one-stop destination for all of your natural and organic health food needs. Located in the heart of our nation's capital, The Vitamin Shoppe has supplied Washington with fresh produce since 1988. Whether you're looking to stock up on wholesome snacks or find that perfect gift for someone special, this family-friendly establishment can provide everything under its roof! From vitamins and supplements to bike gear from brands like Trek, GiroRideLite helmets are available too, so be sure not to miss out on these great deals while shopping at their store today.
Vitamin Shoppe's affiliate program can be the perfect solution for savvy marketers looking to find a way into supplement marketing. With a host of perks that make it easier on affiliates and their clients, The Vitamin Shoppe is worth considering as an alternative or addition to your existing network. They offer a 4% commission rate and 45-day cookie duration, but they also come with perks such as more successful referrals.
At My Supplement Store, they have the widest selection of supplements, including muscle building, health, and weight gainer, at great prices. With their fast shipping services, you can rest assured that your order will arrive in just a few days!
The My Supplement Store affiliate program offers a wide array of tools and creative options for affiliates. They are looking to build mutually beneficial relationships with the highest quality partners in their industry, so they offer banners, text links, tracking tools, and even custom creatives! For those who want more exposure on multiple channels at once, you can also do co-promotions to help grow your audience together."
Affiliates that sign up through Refersion have access to all their marketing materials, such as banners or text link ads. You'll get data about what campaigns work best for specific keywords, too. This process makes it easier than ever before to find new customers interested in purchasing supplements online
This blog post has given you ideas for how to promote supplement affiliate programs. Comment below and let us know which one of the suggestions is most appealing or other supplement affiliate programs that you know that we failed to mention.