//=get_the_date()?>
Best Technology Affiliate Programs (List Updated Sep 2022)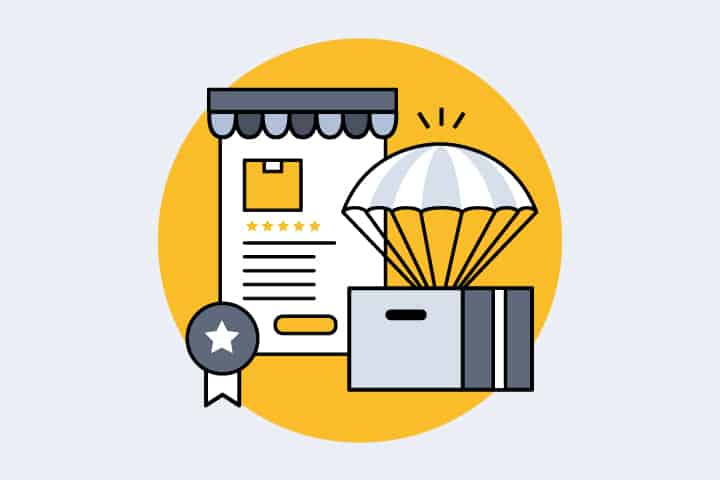 Technology is a constantly evolving industry, and with that, there are always new opportunities. With this list of Top 7 Technology Affiliate Programs, we hope to provide you with insight on the best ways to make money online by promoting technology products. Some affiliate programs offer commission rates as high as 20% for each sale made through your links or banners! This is not only an excellent opportunity to earn additional income, but it also helps you support brands and companies that share similar values. So what is keeping you from taking action? Please take a look at our list below and find the perfect program for your needs today!
DJI has an entire line of photography-related gear like drones, camera stabilizers, and more. While they have other RoboMaster S1, they still make most of their money from flagship drones. It is perfect if you have photographers and filmmakers or those in related niches in your audience.
DJI manufactures some expensive drone models with cameras fitted onboard and 1080p HD video quality capable screens. Users can control what they're shooting from up high without needing someone holding onto the controller. They manufacture everything one could need, such as lightweight handheld stabilizers.
DJI finally released their Affiliate Program! With a short deadline for sign-ups and commission starting at 5%-8%, the program is proven to be one of the best in the drone industry. The Cookie length begins on day 1, so you'll have unlimited time to test out your new products before committing any commissions or paying fees. Sound too good? Join today with this link:: https://u.dji.com/en
Microsoft is a household name. They sell everything from tablets to PCs, Xboxes, and games galore. Their affiliate program caters to many niches, so if you have an audience in the gaming or student niche, then Microsoft's affiliation program might be worth considering!
Depending on what product it is, you could earn anywhere from 5%-10% commission on each sale. But that doesn't mean Microsoft doesn't offer bonuses such as free tools for crushing promotional campaigns – who wouldn't want some help with their online marketing efforts!?
f you're looking to have a professional presentation on the go, then KDCUSA has just what you need. With their new line of laser portable projectors compatible with smartphones and tablets, and laptops, anyone can be an expert presenter anywhere they end up! For those who want even more out of their presentations in size or image quality, you should invest in one today! Not only do these devices work flawlessly indoors and outdoors, but affiliates also earn a 10% commission on sales.
Dell is the best place to buy high-quality electronics. Whether you're looking for a gaming computer, tablet, or laptop, Dell has something for everyone! Affiliates can make up to a 3% commission on their first sale. Still, with an average cart value of more than a thousand dollars, it's not hard to see why so many people are joining up and getting involved in this fantastic opportunity!
With over 2 million products at your fingertips, including computers, tablets, and laptops from some of the world's most reputable brands, as well as all sorts of accessories such as printers and other electronic items, what more can one ask?
Zetronix Corp has everything you need for your security needs. Whether it be dash cams, nanny cams, or spycams like recording glasses, the company is prepared to meet all of your camera-related demands. With a 20% commission on sales just by applying as an affiliate with Zetronix Corporation and securing their kit from this network conglomerate – who can say no?
You may know Lenovo for their computers, but they also make other products such as tablets and other gaming accessories. If you're into the tech or business niche, then Lenovo might be worth a try! They have an active affiliate program in North America, too: it's free to join up with them as long as your blog has good traffic—something that bloggers affiliated with blogs from those niches tend to do well.
Lenovo wants you to help them with their promotions! Sign up and earn commission on the products they sell. Whether it's 2% or 5%, there is no harm in trying out this virtual job if your goal is just a little bit of extra cash for an expensive purchase, like that new TV you've been eyeing at Best Buy but don't have enough balance leftover from payday yet!
Spin Remote is the perfect solution for less cluttered living. The dome-like shaped remote replace multiple remotes with one connected via infrared, Bluetooth, and Wifi to give you a smart device for all your needs. There's no need to search through buttons on each remote with gesture control – speak or wave your hand!
You deserve the benefits of a super cool product. To apply to become an affiliate! You'll earn €25 for every sale, and you can do it from anywhere in the world with just your laptop or tablet.
With so many technology affiliate programs to choose from, it cannot be easy to find the right one for your needs. There are a few things you should consider before signing up with an affiliate program. First of all, does this company offer what I need? Second of all, is their commission percentage competitive and worth my time? Thirdly-and most importantly-do they have good customer service and easy access to support? After considering these three factors, you will be able to choose the right program for you.
If you are looking for affiliate marketing programs to promote, we hope that this list has been helpful. The top 7 technology affiliate programs have been ranked based on their uniqueness in the marketplace and how they stand out from other companies offering similar services. We encourage you to consider these factors when choosing which program will be best for your business needs. Let us know if there is anything else we can do to help!