//=get_the_date()?>
How to Leverage the Power of Brand Champions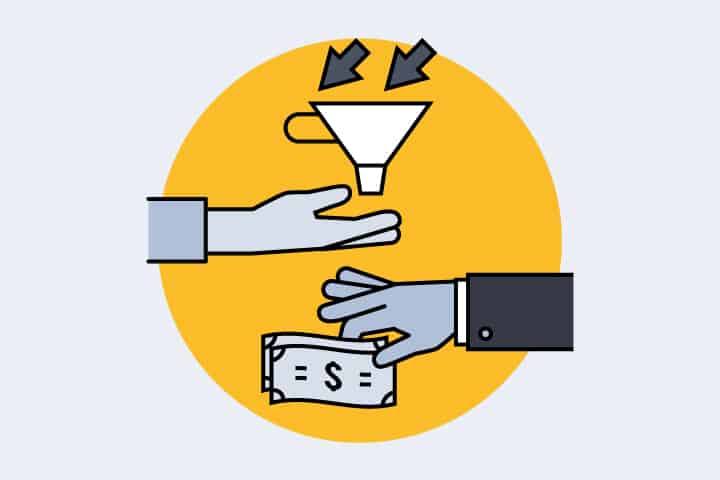 How to Leverage the Power of Brand Champions
You can leverage the brand of your company to get free advertising. To understand how, you should explore the art of leveraging the power of Brand Champions. You must have been influenced by your friends to purchase certain products. As a business owner, you need to think about getting the most out of this to take your business to greater heights.
If you want to get the most out of your marketing dollars, keep reading to find out how loyalty awards and incentives may help you build your own army of brand champions.
What Does it Mean to be a Brand Champion?
A brand champion is someone who promotes your brand to others in a good light. They assist market your business by posting favorable reviews, sharing social media posts, and explaining your value proposition to peers, in addition to actually utilizing your product or service.
Your most valued consumers are brand champions, who not only buy your product but also tell everyone they know about it. These word-of-mouth marketing tactics assist businesses in achieving top-of-funnel brand recognition while also contributing to total income.
In contrast to extrinsic motivation, a brand champion's incentive to promote a brand generally originates from personal passion. Referral program software, on the other hand, may help businesses leverage the power of brand champions and develop an even stronger network of supporters.
– Brand Ambassadors vs. Brand Champions
A brand ambassador is a person who gets paid in exchange for promoting your company. A brand champion can still be compensated for their word-of-mouth marketing, but they are not obligated to make a recommendation under any circumstances.
– Loyal Customers vs. Brand Champions
A loyal client is one that purchases with your brand instead of one of your competitors on a regular basis. While a brand champion is likely to remain loyal, the distinction is that they actively promote your brand to others and are ready to put their name on the line to do so. Employees and business partners can also be brand champions, but for the sake of this piece, we'll concentrate on your consumers.
What Role Do Brand Champions Play in Your Company's Growth?
– You Can Acquire Them at a Low Cost
You've essentially scored free promotion when clients are eager to rave about your business to their friends, family, and social network. Even if you offer incentives to promote client referrals, it will still be less expensive than acquiring the same consumer through traditional or digital advertising.
– They Can Help You With Increasing Sales
Consumers globally trust referrals from friends and family over all other types of promotion, according to 92% of respondents. Your brand champions may impact prospects better than your own sales staff, whether they write a review, make a suggestion on their blog, or talk about you in casual conversation.
According to another study, a suggestion from a trusted friend is up to 50 times more likely than a referral from a low-impact source to prompt a purchase.
– You Can Get Them to Expand Your Horizons
Brand champions, like influencers, may help you reach new markets and sectors. If a new meal-delivery service is launched in a new city, for example, a brand advocate from one of the company's existing locations can help build trust in his or her new acquaintances.
When a brand champion shares your message with hundreds of additional customers, your brand awareness may quickly grow. This can help you get traction with different client segments and get your product off the ground.
How to Create Brand Champions?
Creating a great team of champions necessitates the development of meaningful connections. Brand supporters don't appear out of nowhere; they must be cultivated from the minute they visit your website.
Any general article on "How to Build Brand Champions" will tell you that you should start with the fundamentals, such as:
A product that is both functional and provides value.
A customer-focused business culture
A customer service staff that is concerned about its customers' pleasure
We can't dispute that these characteristics aren't the bedrock of a brand champion army. However, because they're now common practice for every business, creating a distinctive brand experience worth sharing isn't always enough. That's why, through loyalty and referral rewards, we'd want to assist you boost your word-of-mouth efforts.
Here are four methods to leverage special deals to build brand champions that bring more business to your door:
– Use Loyalty Incentives to Keep Consumers Engaged Throughout Their Whole Lifespan
It takes more than one interaction to form an emotional bond with your brand. To continuously engage customers across the lifecycle at every key touchpoint, businesses must embrace a relationship-based strategy.
This begins with a warm welcome to your community, ensuring that users understand the benefit of being a client, and making regular attempts to keep their business. Each of these phases may be supplemented with loyalty benefits and special offers to guide customers down the most efficient route to become brand champions.
This is significant since 37% of customers believe that they must make at least 5 purchases to consider themselves devoted to a company. A brand champion will emerge only if they completely comprehend the value of your product, emphasizing the early phases of a customer's lifecycle when they are developing initial judgments.
– Add Distinctive Value and Give People Something to Speak About
A consumer may adore your brand but be unsure of how to convey it effectively. You make it simple for brand champions to persuade others that you're worth a try, or perhaps switching from a rival, by providing distinctive additional value in the form of loyalty awards.
Special offers and incentives specific to your brand provide brand champions with an extra selling factor, especially in areas where competitors can't readily be separated by product characteristics alone. VIP reward programs are a great method to achieve this since they incentivize customers to purchase with you rather than a rival. Whether you provide cost-savings, exclusive access to deals, resources, and groups to repeat customers, or collaborate with partners to give third-party rewards, the ability to earn a little extra something might be your biggest competitive edge.
– Incentivize Word-of-Mouth Marketing by Launching a Referral Program
You still don't have brand champions if you have clients who buy frequently but don't share your value proposition. Only when a brand champion actively promotes your brand can they be considered an advocate.
Given that 83% of customers are eager to recommend a business after a great experience, but only 29% actually do, it's in your best interest to take advantage of this gap. A client referral program can aid in the development of brand ambassadors by rewarding certain activities such as:
Referring a friend
Using social media to share a post
Leaving a positive review
Offer a 10% discount to consumers who submit an online review once their item has been delivered, for example. Give both the new and existing customers a $5 off voucher when a client refers a friend. Customers are more inclined to repeat behaviors when they believe that they are related to a favorable outcome. We know from psychology that altering the user's attitude toward the behavior and helping them see their activities as personally satisfying is one of the most significant aspects in developing a habit.
– Request For Customer Feedback and Get the Most Out of it
One of the most effective methods to build your consumers' relationship to your business is to give them a voice. Encourage consumers to share their thoughts and get involved in the success of the product. Consider the following strategies:
Customer advisory council: Form a small group of customers with whom you may meet to discuss product enhancements, roadmap plans, and business priorities. Make participants feel like they're a part of the team by giving them business stuff like shirts, mugs, and stickers.
Surveys and campaigns: Survey your consumer base about your product roadmap or forthcoming improvements using social media channels or mailing technologies. Increase response rates by 10-15% by offering an incentive (coupon, credit, etc.).
Final Words
Follow these tips and you will end up with creating brand champions, who can take your business ventures to greater heights.