//=get_the_date()?>
Coca Cola Referral Marketing Examples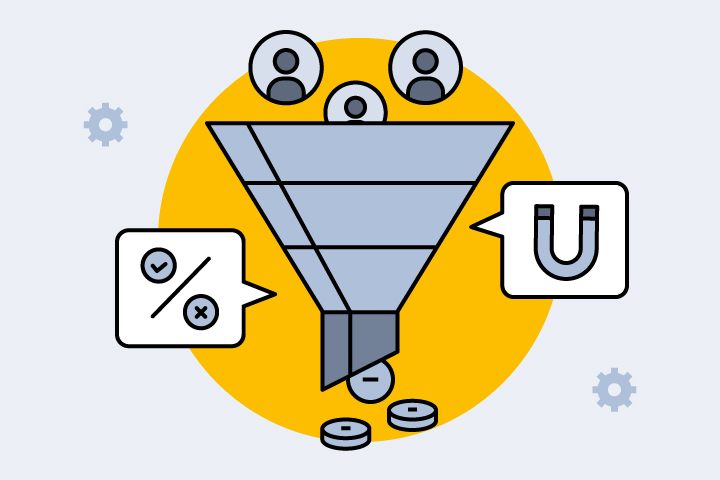 You might already be aware of the fact that Coca-Cola is by far one of the best and adored brands in the world when it comes to fizzy drinks. This happens in the same world that is already dreading the fact that children and youth are consuming this sugary soda which is causing various illnesses and an increase in various diseases caused by excess sugar such as diabetes, obesity, and more. 
One of the most famous soft drink companies has successfully managed to carry on its name and identity by being the unity and happiness deliverer of unity and happiness. Coca-Cola is undoubtedly loved by many. 
If you talk about word-of-mouth strategy, it plays a huge role in their success. After all, Coca-Cola is about bringing friends together.
Here we have collected some of the best examples when it comes to word-of-mouth marketing from the extensive library of Coca-Cola brought to you for your reference. 
1. A Song Was Created By Coca-Cola Sung By The Whole World
A song called "Hilltop" was a jingle for advertisement on the part of Coca-Cola that inspired the whole world to sing along. With time, the song got super popular and people would request the radio stations and call the commercial companies requesting them to play the ad again. There is definitely no chance that this list would move on without mentioning the legendary "Hilltop" ad by Coca-Cola which was also featured in the AMC'S Mad Men series finale which was a great achievement for the company. 
The reason why this song became so famous was that it was featuring "Chorus of the World", it was a gathering of people from all around the world with different ethnicities who were singing the lyrics "I'd like to buy the world a coke on a hill." This advertisement soon became a celebration of unity and tolerance in the world which was a great marketing strategy applied by the company. Coke would then repeat this idea again after 43 years with their Super Bowl advertisement. 
2. Coca-Cola's Empire Originated From The Word-Of-Mouth Strategy
Back in the year 1888, there was a business called Mogul Asa Candler that was taken over by Coca-Cola. Back in those days, this soda cost just five cents and was known as a fountain drink. It sold a maximum of nine glasses per day on average. Candler played an important role in the process of blooming Coca-Cola as it offered free coupons of Coca-Cola to its consumers. He then also provided barrels of Coca-Cola syrup for free to stores that were not yet ready to stock up on this soft drink. This strategy helped in the growth of the Coca-Cola company. As more consumers tried the soda, more of this drink was flocked to stores and so were its coupons. In this way, the owners of the store rapidly turned into returning customers who were paying. 
3. Music For Coca-Cola Was Made From The Sounds Of a Whole Generation 
Let us talk about the famous "Move to the Beat" campaign which had music right at the heart of it. It was a combined collaboration of the famous producer Mark Ronson who was also a Grammy winner along with songstress Katy B who joined hands and managed to create "Anywhere in The World", which was the anthem for this campaign. The way this song was put into production was exactly what made it so special. This is because every chord and beat that was in the song was actually a sample from the different sounds of five young athletes' training. As far as promotional material is concerned, it consisted of the athletes in their teens who were dedicated to sports wholeheartedly. 
There was also a "making-of" series of the video released along with the official music video of "anywhere in the World". This led to a successful combination which received a solid 25 million views across desktop viewers and over 245 million search impressions on mobile. 
4. Fun Fact: Even The Polar Bears of Coca-Cola Will React With You To The Superbowl!
In the year 2012, Coca-Cola adopted a different strategy than their traditional route of advertising on the television. The company estimated that around 60% of the users were going to use a second screen. This gave Coca-Cola an opportunity to create a family of Polar Bear mascots that were going to show real-time reactions throughout the game over rich digital media banners as well as a micro-website. This was a great idea because it helped the company to boost sales and keep the people engaged.
There were digital puppeteers who were controlling these mascots. They would make them laugh whenever something funny on the screen would pop up. They would also cover the eyes of the cub if something racy appeared on the screen. In this way, Coca-Cola made a great celebration for the people to enjoy with their family and friends. They also received coupons for free coke bottles for their friends. 
5. A Bottle Of Coke With Your Name On It! 
A trend called the "Share a Coke" campaign was started that involved common names written on the Coke bottle such as John, Sarah, etc. these were labels that were printed on the Coca-Cola bottles. These labels encouraged a lot of customers who would then "Share a Coke With" their friend followed by their name. The word of these special bottles with different names on it spread like fire in the jungle and Coke was at it with another successful campaign that proved to be fruitful. This campaign actually started in Australia where it turned out to be a huge hit. From then on, it has spread across more than 70 countries in the world. 
This was a simple idea but with great results. It led to a solid sales growth over the span of 10 years. This strategy really worked because Coke then became more successful as customers loved the idea of purchasing a bottle with their own names on it. They would post their pictures on social media and the word would spread even more.