//=get_the_date()?>
How To Set Up ETSY Affiliate Program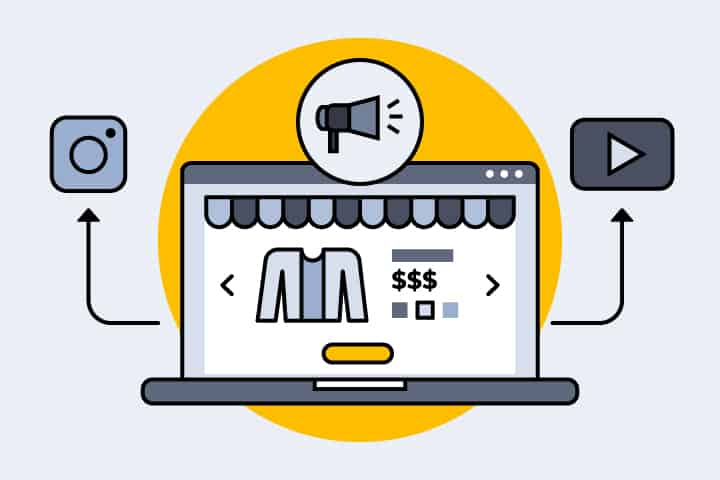 What Is ETSY?
Etsy is a marketplace for unique and handcrafted goods. From this platform, you'll discover lots of fascinating items, including vintage treasures that you will love to own. What the platform does is allow individuals to sell their products. Since there are many sellers, it can cause one to start considering a marketing strategy that can yield results.
In that case, the most robust strategy is affiliate marketing, which gives you more potential to expose your products and drive more sales. An affiliate program is regarded as one of the best marketing means is its retention rate, which, compared to other strategies, is pretty high.
Can An Affiliate Program With ETSY Help Me Get More Sales?
When you incorporate affiliate marketing into your ETSY store, you'll be able to drive more sales and traffic to your store. That is because potential customers prefer recommendations from people they know instead of traditional ads.
However, you might need to deal with the right affiliate marketing software to achieve a great result. A software with a detailed reporting system is often best since it allows you to monitor performance and make changes as you see fit.
After setting up your affiliate marketing program, getting more sales and traffic is inevitable.
Best Software To Use For My Affiliate Program With ETSY
1. OSI Affiliate Software
If you're considering starting an affiliate marketing campaign, consider going for OSI Affiliate Software, regarded by many as the best in the market. The features of this affiliate tool are numerous, and offers your customers a quick sharing button for social media.
The good news is that you can use this tool to drive insane traffic to your ETSY store and increase sales. It also comes with an excellent tracking system, which allows you to monitor the performance and growth metrics of your business.
Compared to numerous affiliate software in the market, OSI Affiliate often graces to the top chart, thanks to positive reviews from multiple users.
2. Referral Jock
vThis affiliate marketing tool helps you tackle a task like track, manage and compensate the affiliate. Though the software is used for affiliate marketing, it can also be used for other programs like affiliate linking and influencer programs.
With this incredible tool, you can automate every step of the affiliate, thereby allowing you to focus on other vital aspects of your business.  When you run into any hurdles, the customer service team is ever ready to guide you on every step. You don't need to take our words for it, as numerous positive reviews from customers are enough to convince you.
You can also easily integrate referral jock with other marketing tools you might be using, like Zapier and Salesforce. There is also a mobile app and API integration.
3. Post Affiliate Pro
Post Affiliate Pro is known as one of the top marketing tools in marketing, and it allows you to track and manage affiliate campaigns with several tracking methods. With this software, you can easily customize your dashboard, collect data, and perhaps make decisions using the reporting system.
You can compensate affiliates; even reward extra performance if you want. Post Affiliate Marketing also accommodates multiple level structures, including handling different currencies without any issue. It can be integrated into over 170 other programs, including your ETSY store. Furthermore, the customer support is superb and has been rated five-star by numerous users.
4. Katra
Only a few affiliate tools help you achieve more with a glance, and one of them is Katra. The software help you organize and manage your affiliates at a glance, allowing you to know precisely who to compensate and when.
Also, you can customize your landing page and choose from numerous flexible payment options. Another significant edge of this marketing tool is the metric, which helps you monitor your campaign's performance.
One of the things users love about Katra is probably its ability to create tiers of affiliates, which gives your most successful affiliates a larger commission. There is a free demo in case you want to have a feel of the software before paying.
Will An Affiliate Program With ETSY Help Me Get More Traffic?
Affiliate programs are designed to help you get more traffic, and you will surely see an improvement in your traffic when you begin. The best part is that the traffic is highly targeted, making it possible to high a high conversion rate than other marketing channels.
Four Advantages Of Having An Affiliate Program With ETSY
There are tons of benefits from using affiliate marketing in your business, even your ETSY store. However, there is a need to know your goals before you begin. That way, you're confident of achieving them by following definite steps.
1. High Customer Retention
One of the reasons affiliate marketing is better than other marketing channels is its high retention rate. People who interacted with your product through a recommendation are most likely to stick around for long, compared to users who joined independently.
2. Cheap To Run
When you compare the return of investment after running an affiliate marketing campaign, you will be convinced that the affiliate program is cheap to run. Unlike PPC marketing, you get values for an action you consider as value. That is contrary to PPC, where you pay irrespective of whether such clicks are valuable or not.
3. Brand Awareness
Through affiliate marketing, your business is bound to receive lots of visibility from targeted audience. Not only will you be making more money through sales, but creating brand awareness as well. It is like killing two birds with a stone, something you will cherish in the long run.
4. More Traffic And Sales
By using affiliate marketing to drive sales, rest assured that your sales and traffic will triple, even more. The reason is that recommendations from families and friends perform better compared to traditional ads.
Final Words
There are many ways to get your products to your ideal audience, and it isn't rocket science. You don't need to learn codes or be a badass programmer. If you can afford a plan, then you're ready to incorporate affiliate marketing into your ETSY store.