//=get_the_date()?>
GeneratePress Review – Is it Worth it in 2023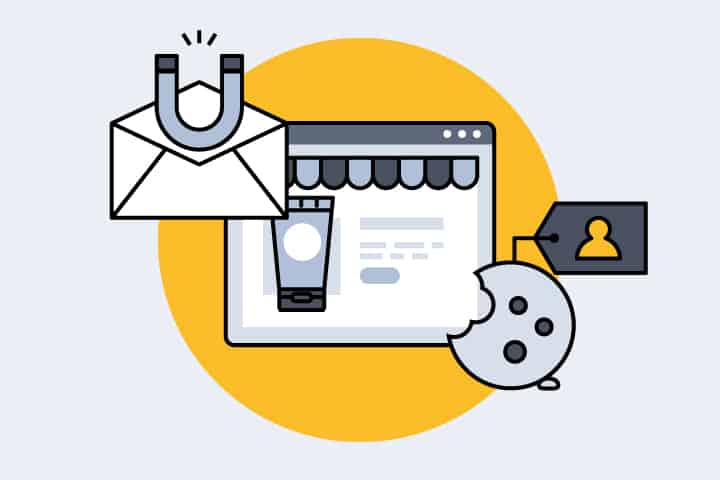 Are you searching for a versatile, functional, and a fast-loading WordPress theme? Then GeneratePress is one of the best options available out there to consider as of now. From this article, we are going to review GeneratePress in detail. Then you can decide whether you are going to get your hands on this WordPress theme or not.
GeneratePress is currently one of the most popular and quickest WordPress themes available. This theme is available in two versions: free and premium. We'll concentrate on the premium edition of GeneratePress in this evaluation. We will also discuss the GP free app at some time. In this in-depth GeneratePress review, we'll go over every feature accessible when buying the theme, as well as how to utilize it to create a website.
What is GeneratePress?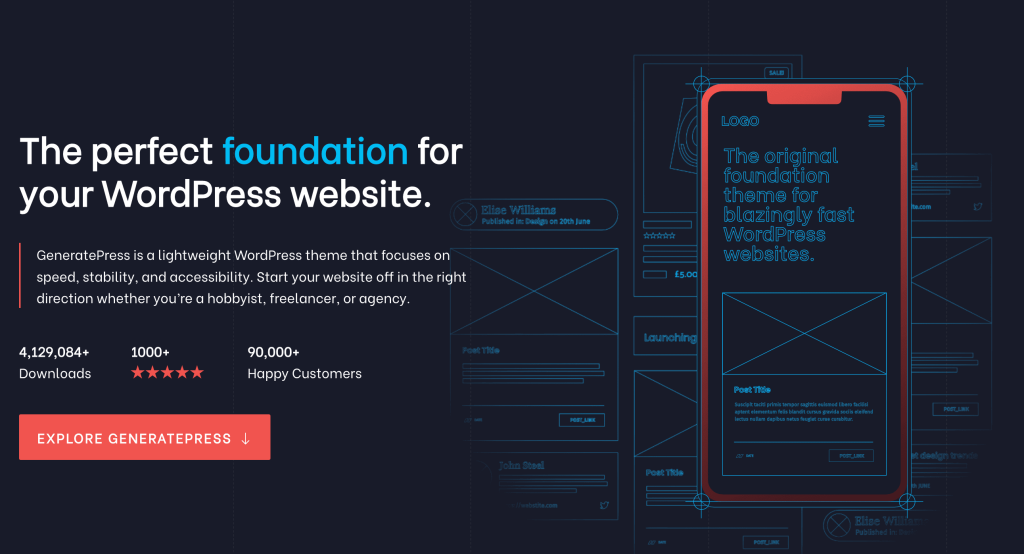 GeneratePress is a freeware minimalist multi – purpose WordPress theme that can be used for blogging, a company site, a gallery site, and an ecommerce store with the WooCommerce plugin, among other things. Let's learn more about GP Theme before we begin our GeneratePress review.
It's a WordPress template.
It's a simple multi-purpose theme.
The GP theme is now $59 per year or $249 for a lifelong license.
Money-back guarantee for 30 days, no questions asked.
The annual plan includes one year of upgrades and support, while the lifetime offer includes lifetime support & updates.
Founder and Lead Developer, Tom Usborne
Old customers get a 40% discount on annual renewals, while new clients get no discount.
You can continue to use the theme for over 500 different websites.
Time and a dedicated team for delivery and improvement.
The GP Theme is compatible with Gutenberg.
Over 30 languages have been fully translated.
RTL languages are fully supported.
Premium modules and the site library are fully accessible.
WPML and GP are completely compatible.
As previously stated, the premium edition costs $59 per year or $249 for a lifetime experience with a one-time payment. You may change the theme to suit your preferences. You may import a site demo with over 60 pages before constructing and modifying your own. All of the information regarding GeneratePress Premium Modules is detailed below:
Premium Modules For GeneratePress
GP Theme's premium edition includes a number of features.  Let's deep dive and take a look at what those modules are.
The Background Module allows you to easily add background photos to your website. The backdrop choices are found in the eligible area, where you may import photos and adjust their sizes, locations, and other parameters.
Using the Blog Module in the Customizer, you may change the featured picture, columns, and archive. In the blog module, you may choose and manage variables like postdate, tags, categories, author, featured photographs, and more.
In the body, widgets, navigation, header, and footer sections, experiment with various colors. In the Customizer, you may choose from over 60 different colors. Every component of the theme may be customized, including the body, top bar, header, major navigation, widgets, footer, forms, content, and so on.
The copyright module allows you to alter or amend the website's copyright in the footer area.
Turn off certain components on your site's different posts/pages. The disabled components section is located at the post/page level.
The most significant module of the GeneratePress Theme is Element, which allows you to add variable heroes, advanced hooks, layout, and more.
Elements Module may be used to develop most complex functionalities. The majority of the time, users and developers utilize this module to tune and accomplish sophisticated customization.
The Header Element may be used to create the site's header. You may customize this GP Element by adding a background picture, text, and other elements. Page Hero is built with HTML and CSS in this Element.
A Hook Element is the most powerful element in the GeneratePress Theme. It assists you with inserting material into your website's accessible hook. Users are no longer required to create a Child Theme. This component aids in the blog's sophisticated customization.
This Element aids in controlling the layout of individual articles, pages, archives, categories, and even the whole site. It aids in the sophisticated styling of your website.
Block is the GeneratePress Theme's most powerful Element module. Instead, then utilizing HTML, Block Element allows for further customization with Block Editor. You may construct a distinct site footer, header, left sidebar, and right sidebar by combining Block and Generate Blocks. You must deal with Display Rules while using Element, which means you must specify the element to be shown in various places. Locations may range from whole sites to pages, articles, categories, and tags.
The Menu Plus Module allows you to create sticky menus, off-canvas scrolling, mobile headers, and more. Menus and choices may be located under Customize Layout, where you must review the relevant areas.
You may create an additional menu with colors, font, and layout using secondary navigation. In GeneratePress, you must enable Secondary Navigation.
The sections module is not available in Gutenberg (Block Editor). Talking about the editor, ClassicPress is a WordPress alternative for users who don't want the block editor experience or the Classic Editor plugin. Sections is a tiny page builder that is exclusively accessible in GeneratePress Premier Add-ons. You can skip utilizing sections if you're using a sophisticated Page builder like Beaver Builder, Elementor, or anything similar.
If you're using the Classic Editor, you may easily include sections modules into your post or page. Building a page with accessible options in parts is simpler.
Sections are no longer compatible with the Gutenberg Editor with the latest WordPress upgrade. As a result, GeneratePress is working on Generate Blocks, a light WordPress block that can do almost anything. It works with the Gutenberg Editor.
You will get full access to the site library after buying the premium version. You may immediately launch your site by importing the whole library.
GeneratePress settings and demo content may be used to import these site libraries. You may skip the demo material if you already have content. To construct some of the example sites and content, GeneratePress sites employ the default WordPress Editor, Pro or Free edition, and Beaver Builder.
The site library is simple to import and may be done fast. To import a sample site, go to Premium Modules and activate the Site Library.
You now have complete access to the site's library. Site Library, select Appearance, and then select GeneratePress, on your site, import the appropriate site and content. The site library part has over 46 example sites, and it's growing gradually with a good layout style.
In GeneratePress, the spacing add-ons assist regulate margins and padding as well as size management. This module may be used in the header, container separate, menu item, width padding, content padding, footer widget & padding, secondary menu, and so on.
When designing a website, font selection is critical. You may decorate your site with over 70 separate System and Google fonts in the typography module. The typefaces in each part of the GP theme may be customized. In the header, menu, body, sidebar, footer, and so on, you may change font family, font variations, font weight, font size, and so on. You may also host the Google fonts directly in WordPress to speed and optimize your site.
WooCommerce is a WordPress plugin that allows you to establish an e-commerce site. It is an open-source and free plugin. You must first install and configure WooCommerce on the website before utilizing this module.
WooCommerce modules allow you to personalize your checkout pages, product pages,, and other areas of your site utilizing colors, layout, and font choices.
Before acquiring any theme, the most important thing to consider is their support. There are two versions of GeneratePress Theme: free and premium. On wordpress.org, Free GP Theme has been able to achieve hundreds of 5-star reviews, and the service is excellent.

Review and Rating of the GeneratePress Free Theme
GeneratePress premium customer support is excellent, and I give them 5/5 ratings for readiness to assist and resolve issues. Clients' questions are eagerly answered by Leo, David, and Tom himself.
In the time it took me to write this review, I had asked roughly 20 questions and virtually all of them had been answered. This is a sample of some of the questions I've asked on the support forum.
GeneratePress Forum Support
Documentation is usually an important element of any project, as well as the GeneratePress Theme features the greatest documentation. Every module, customization, Hooks, Filters, and other features are covered in detail.
The GeneratePress Theme Documentation is available at docs.generatepress.com. The documentation is separated into four sections, making it easy to explore and search the knowledge base for any instruction.
Detailed GP Theme Information
If you want to learn more about Elements in GeneratePress, you may run a search and obtain a lot of information. In their paperwork, they have thoroughly detailed everything.
GeneratePress documentation for elements
Furthermore, you may use Google Search to look for any relevant issue; the official GP Theme documentation appears higher in the SERPs. As a result, everything is simpler to find on Google.
How can I install the GeneratePress WordPress Premium Theme?
To use the GeneratePress Premium Theme, you must first install the free GP Theme. You may use WordPress to install it.
Look up GeneratePress.
Install the theme and activate it.
After installing the free theme, go to the official site and download the GP premium plugin.
Is GeneratePress the Fastest WordPress Theme?
According to Google, speed is a ranking issue, therefore your site must load quickly on both mobile and desktop devices. Because the majority of users access websites through mobile (whether 2G, 3G, 4G, or even WiFi), it's critical that your mobile version loads quickly. Page speed is one of the 200+ ranking variables that search engines including Google use. As a result, one feature that aids in outranking your opponent in SERPs is speed. As a result, the GeneratePress team is rooting for you to improve speed and accessibility. To improve your website, apply any of the performance optimizing plugins and change settings before running GeneratePress Speed Test.
GeneratePress 3.0 is dubbed "A New Era" by Tom since it is one of the most significant revisions in GeneratePress' history. Tom has made GeneratePress 3.0 even lighter than before, saving 55 percent by consolidating three CSS files into one main.min.css, reducing three HTTP calls to one, and making several code modifications.
Because Google uses speed as a ranking indication, the Core Web Vitals are critical to consider.
My Overall Impression of GeneratePress
Finally, I'd want to express my gratitude to Tom Usborne & his team for creating GeneratePress, which is now one of the finest and quickest WordPress themes available. In my blog, I've been using the GP Premium Theme with several Modules enabled. I hope you enjoyed reading our GeneratePress review. Even though the GeneratePress Theme is available for free, I recommend trying the GeneratePress Premium edition.