//=get_the_date()?>
Get Paid To Promote Products: Best Programs For Affiliate Marketing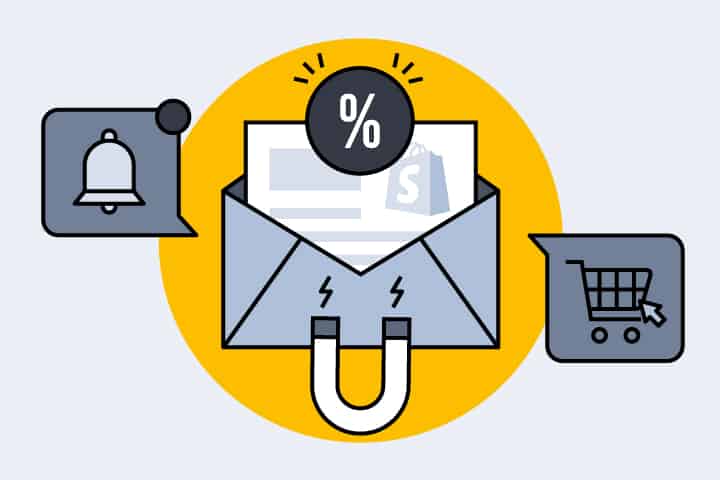 I am going to tell you how to make money by promoting free stuff. It is a pretty straightforward process that will take 15 minutes of your time, and then after that, you can spend the rest of your day doing whatever it is you want.
The idea behind this strategy is for an individual or company to get people talking about their product in exchange for compensation. Marketers have been using this marketing technique for years, and it has been working great! Do you know what it is? It is affiliate marketing.
In this article, you'll learn some of the best affiliate programs you can use to make money promoting free stuff.
The Affiliate Program is an easy and fast way to start earning money with your new Fiverr gig. You will earn commission based on the number of people you sign up within a month.
The commission structure is simple! For each unique referral you send to Fiverr using your custom URL, they'll pay $5 to your account balance as a thank-you. Increase your earnings by referring more people each month – at the end of every calendar month. They'll check how many referrals you got during that time frame. You're lucky if you managed to bring over 100 new subscribers. It will allow your commission rate to skyrocket from 5% up to 45% for just that one last push into triple digits.
Elementor offers affiliate programs that enable various stakeholders to earn a commission when they refer new customers. The company's affiliate program is free and unaffiliated with any other entity. However, it offers link tracking, knowledge base articles, and referrals by email to qualify for commission.
Commission percentages depend on service use – the higher that percentage, the greater the overall profit. For example, if someone purchases a product or service from an affiliate site with a 12% commission rate – then Elementor will give 12% of that sale to the person who referred them.
The Surfshark VPN affiliate program is a chance to join the Surfshark team online. All other affiliates participate in this opportunity, and revenue made anywhere from Surfshark is shared with affiliates.
This type of business is different from a standard company because you do not need to own any product or service that the customer buys. All you have to provide are links and ads for customers to purchase products they want, which the network will automatically deliver.
Wix provides a wide range of professional themes, templates, and features. Their free program enables users to build high-quality websites without coding experience in hours versus days or weeks.
Their affiliate program is designed for site owners who already have an established website and want to earn commissions with every new customer they refer to Wix.com. They've created a process that's easy for affiliates to make money.
You provide your account information to track where your customers are coming from and what attributes they had when they joined our service. Then, they pay you for it.
Why should you use BigCommerce? They offer a generous referral program that will earn you 200% of your customer's first payment. The commission can amount to up to $1,500 if you get new enterprise customers. You can receive this reward as long as it is within 90 days after registering them on BigCommerce. This situation could turn into significant earnings for both parties. They upped their game in inviting people into their platform. The amount is enough to attract the best marketers to promote the program to their lists. So if you are looking for an affiliate program that pays handsomely, this is it.
The Shopify Affiliate Program is an affiliate program that lets you start your store and earn commissions on their low-cost selling platforms. It's free to join, easy to get set up, and there's no cost per order or account whatsoever! In other words, if someone uses your unique link to visit the site and buy the service, then they'll give you a commission for it! The platform also has tutorials, so you don't need to worry if you are entirely new to affiliate programs. The platform also provides some training so you can get more people clicking and buying from your affiliate link.
The Alidropship affiliate program is designed to reward our affiliates for driving traffic and generating conversions.
If you're not a merchant looking to get set up, or you already are an Alidropship merchant but want to know the best way to generate revenue with your store – this is it! You have the opportunity to earn income through your store by getting people on board with referral links. And because there's no cost associated with signing up for the program, now anyone can take advantage of one of the many perks for joining so quickly. It's easy enough that all you need is a want, and there's now a way to make money off it too.
Alidropship is an excellent product for people who want to start their drop shipping business and use WordPress as their platform. There are many dropshipping tools for platforms like Shopify. But for WordPress, the options are limited. One of the most accessible dropshipping tools that you can use on this platform is AliDropship. That in itself is a good reason to promote the tool to other people.
What is a better way to market your product than giving it away for free? If you think about the psychology of marketing, this makes sense. Free stuff is alluring, and people who like something are more inclined to buy it later because they want their purchase to feel worth the money.
Giving away products for free can be an effective strategy in building customer loyalty or just getting new customers on board with your brand. A lot of businesses know this. They have even used this tactic to get more people to try their products and services.
Do you know salespeople and want to know how you can make their work easier and more efficient? CrankWheel is a screen sharing software that opens in your browser. It enables sales people to start a screen-sharing session during a sales call and the prospect can view the session on any device, any browser without installation. CrankWheel affiliates can get up to $120 upfront for every subscriber they sign up plus a 15% recurring referral fee.
What do you think? Comment below to tell us the affiliate program that you liked from the bunch.