How Affiliate Marketing Works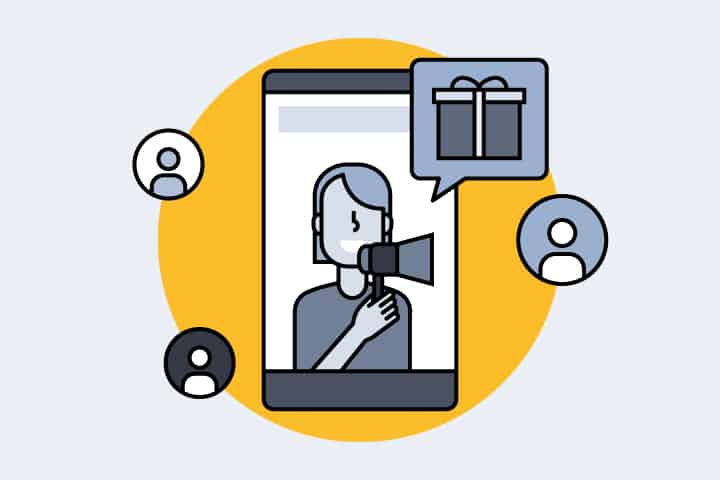 Affiliate marketing is a form of business where a person or organization related to your company earns a commission from helping you advertise your brand or products. They can also be unrelated people who just enjoy promoting products and earn some money from the sale of your products. Anyone can become an affiliate marketer! You can choose to become an affiliate marketer that works remotely or in a traditional office setting. When you go for remote working, you may need to get home remodel contractors
to help you design a home office space for you.
Here are simple steps of how affiliate marketing works:
Affiliate marketing is a form of business where a person or organization related to your company earns a commission from helping you advertise your brand or products. They can also be unrelated people who just enjoy promoting products and earn some money from the sale of your products. Anyone can become an affiliate marketer! You can choose to become an affiliate marketer that works remotely or in a traditional office setting. When you go for remote working, you may need to get home remodel contractors
to help you design a home office space for you.
Here are simple steps of how affiliate marketing works:
1. Decide on a Niche
This step involves identifying the products that you wish to sell. You need to start thinking broadly and then "niche down" to something specific. For example, when you pick clothes, you need to be precise whether it is men, women, children, or occupational clothes. You need to keep your focus tight, to find a partner to work with. Additionally, when you choose a niche, ensure that you go for something that you are passionate about lest you get bored and fail.
2. Get a Workstation
A work station influences your productivity significantly. Should you not want to work from home and you happen to be based in Colorado, you can get coworking space in Denver
. The beauty of shared working space is enhanced networking, more creativity, better flexibility, and more collaboration opportunities.
3. Join an Affiliate Program
There are three kinds of programs that you can choose from such as the high-paying, low-affiliate program, low-paying, high-volume affiliate program, and the high-paying, high volume affiliate program. The first one is considered a high payout program that pays up to $700 a month or more. When you are joining this sector, it can be difficult for you to get into such programs. The low-paying, high-volume has a mass appeal since you can earn from $2 per sale going up to $10 depending on the partner that you are working for. The last program is also quite common and pays a high commission to its marketers. The trick to joining an affiliate program is to do it based on your niche and expertise. If your interest is to target customers, the second model would be ideal. However, if you wish to capture the attention of a business audience, the first and third programs would be the best.
4. Create Content That Drives Traffic
You need to create cutting-edge content that enables your affiliate site to succeed. Following content creation, the goal is to make more people read it so that they are prompted to click on your link. There are three ways in which you could drive traffic to your site so that customers see your content and make purchases. Among them is through paid traffic where you can use PPC ads. The good thing about this approach is that you get instant traffic once you pay. Another strategy is through search engine optimization (SEO) where you optimize pages to help your site rank high on the search engines. The catch with SEO is to find keywords that potential customers would normally search on the internet. Lastly, you could build an email list where you communicate with customers regularly. You could use your email list to let customers know about any new or upcoming content that you may be looking to share with them.
5. Get Clicks and Convert Them to Sales
Having great content does not mean that people will click on it, you have to encourage them to look it up. Among the things, you can place your links in plain sight so that your audience sees them. You could also introduce callouts in the form of buttons, boxes, and tables to attract people to click on your links. However, clicking alone is not sufficient, you have to convert these clicks to sales for you to earn money. Two main conversions need to take place in affiliate marketing which includes product page click and visitor purchasing product click. The former is under your control while the latter is dependent on the merchant. Therefore, to benefit from affiliate marketing, you need to find merchants whose programs have better conversions.
Conclusion
Joining affiliate marketing is not as hard as you may think. With these five tips, you will get working and earning big bucks in no time. Just pick a niche and use all the other tips to succeed in this industry.