//=get_the_date()?>
How Much Do Instagram Influencers Make in 2021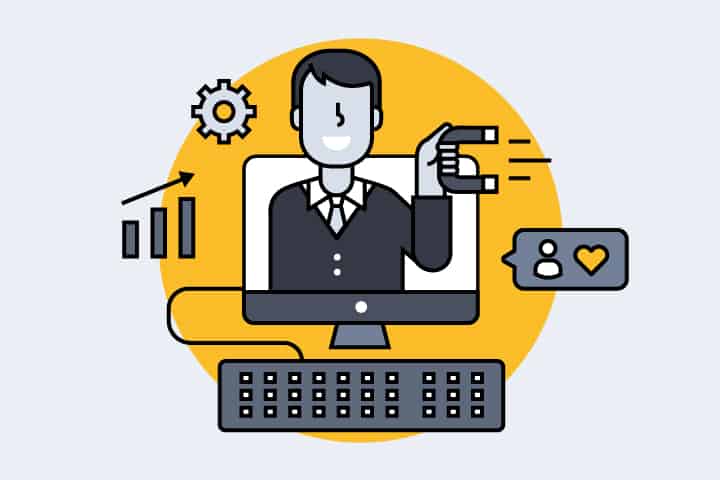 Short Summary
As a modern entrepreneur, you are expected to maintain a healthy digital presence for you to stay relevant. One of the most effective ways to be in the customers' radar is by putting up an Instagram account.
It is where you can easily update your brand and introduce products. More than giving information, Instagram is also a great marketing tool. You may, however, need "influencers" if you want to build awareness or drive sales using Instagram.
Here is what you need to know before diving into the world of influencer marketing.
Introduction
Instagram used to be just another social media platform. A lot have changed from its introduction in 2010, especially because it is among the top 5 social media platforms. It now has a monthly average of 600 million active users worldwide. It has become a community where users can inspire and draw inspiration from.
Celebrities on Instagram usually create their own posts. This somewhat personal approach is what makes Instagram more appealing. But it is not only for celebrities. Even ordinary people have an equal chance to gain plenty of followers on Instagram.
This is precisely how the so-called Instagram influencers came to be. Every follow and like to a certain post means publicity. Companies and brands quickly translated this as an opportunity to use fame in Instagram as a tool to connect with a bigger market.
Who actually gains from this type of modern marketing are actually the influencers themselves. Today, having thousands of followers on Instagram can actually be a good source of income. What makes it so alluring is that it gives one the freedom to earn while not being restricted with office policies and getting discriminated at work.
But how do influencers get to earn from posting on the 'gram? Most importantly, how can you try this lucrative career and actually make it? Read along to find out.
How Much Do Instagram Influencers Make?
In a nutshell, an Instagram influencer creates content that is to be promoted on his or her personal account. A level of trustworthiness and reach must be established in order to persuade the audience to try the brand.
In a study by KolSsquare, it is projected that with every dollar invested in influencer marketing shall have a Return on Investment of up to $6.5 by 2022. As an entrepreneur, thousands of people can view your product in a single post by an influencer. Getting featured can be your ticket to gaining a massive number of followers.
Infuencers also need to engage with the followers in order to be remunerated. Interactions, or the likes and comments divided by the people reached, also indicate success of a post. The actual content is also a factor that affects the earnings of influencers. The type of content may be required by the brand. The number of posts about a brand increases the paycheck. It goes to say that an enormous compensation awaits bigger Instagram accounts.
Even with Tik TOk and other strong completion, Instagram remains a favorite among advertisers. It yields the most brand engagement compared to other platforms. This explains why remuneration for Instagram influencers is the highest than others.
To give you an idea about how much an influencer makes per post, nano-accounts or those with fewer than 10,000 followers are paid up to $120 per post and $60 per story. Those with more than 100,000 followers are called macro-accounts. They can earn between $1,500 to $4,000 per post and $1,200 to 3,500 per story.
What Does It Take To Be an Influencer? 
Want to earn from using Instagram? Well you must become an influencer first. Aside from capitalizing on the number of followers, there are also other ways to earn from Instagram.
1. Affiliate Marketing
As a "brand ambassador", you can attach a link or a discount code in your post about a particular product. You earn an incentive whenever an audience clicks or buys through your personalized link. Offering giveaways with every comment and like is also a form of affiliate marketing.
2. Monetize Instagram Organically
HashtagsForLikes Is a useful tool to identify which content and hashtags are trending on your niche. This will allow you to create posts that work best with your target audience. By knowing what to post, you can organically grow your number of followers. Organic followers are essential because they are who interacts the most with your content.
3. Instagram Advertising
Investing on an Instagram ad is great for generating conversions. There is no minimum budget for putting up ads and it can be modified any time. A campaign ad is typically inserted in a series of stories. It is very convenient because it is automatically triggered when users view stories. You just need to be creative with stories ads to ensure relevance between personal posts and the brands.
4. Sponsored Posts
With an "influencer" status, you can offer to promote brands for a fee. Sponsored posts make a brand visible. The post typically must have an image and a short personal review of the product.
It is essential for an influencer to be genuine when accepting sponsored posts. This can be easy by sticking to brands that align with your niche and values.
5. Teach What You Know
As an influencer, you can also offer followers courses and trainings. Once you are able to inspire them, you can easily convince them to enroll in classes where you can teach them what you are good at. The topics must be your area of expertise or is related to the theme of your account.
6. Turn Instagram Into Your Store
You can make a Shoppable Post where products on the post can be directly bought through a shopping bag icon. Alternatively, you may also put up an Instagram Shop where your products or those from other brands and creators can be bought from.
One great tip for making this work is to have the best product photos using Removal.AI. It will let you remove backgrounds from images in an instant. It is powered by Artificial Intelligence so you never have to worry about putting so much effort in preparing photos for your content.
7. Instagram TV and Instagram Reels
Instagram TV videos and badges can be added on posts during a live broadcast. This expands the reach of brands and influencers and is a great way to monetize your account.
8. Sell Your Photos in Image Banks
Depositphotos, Shutterstock, Istockphoto are just a few sites that are willing to pay for submitted photos. This gives you plenty of opportunities to earn if you are exceptionally good at taking photographs.
9. Sell Presets or Filters That You Have Created
Being creative in Lightroom helps improve Instagram images. Although there are free filters on the app, you can also make your own presets and sell them to your followers.
Market Your Products Effectively on Instagram
Not everyone can make it using Instagram as a marketing strategy. You also need to be armed with techniques that will help you market products effectively.
1. Identify a Profitable Product or Niche
Instagram users are highly visual. With this in mind, the goal should always be to create posts that have aesthetic appeal. They must be compelling enough to make the followers want to buy the products that you share.
2. Create an Instagram Business Account
A personal account with an established following can be converted to a business account. This makes it easier for you to access the business features of the app without losing existing followers.
3. Offer Engaging Content
Consistency and quality content are what will make your posts stand out. Find ways to be creative with every post and be relevant by knowing the trend. Enhance content using tools, like Removal.AI. or SupremeDissertation You can make the followers interested by creating engaging posts. It might also be a way to get noticed and grow your subscribers even more.
4. Regularly Post About Your Products
Take note that 79% of users usually want to know more about products that they often see on their feeds. Whenever you get into a habit of regularly posting products, you also encourage followers to check the products on a regular basis. You will eventually get them to buy as you make the products look familiar to them.
5. Show the Production Process of Products
Instagram Stories is a great venue to take the audience behind the scenes of the actual making of a certain product. It gives them a glimpse of the tedious process that goes through with every product, making them feel attached.
Start Marketing through Instagram
Essentially, Influencer marketing is a great way to increase brand awareness, grow a huge follower base, and effectively drive major sales. Your Instagram account might be your ticket to monetize and earn actual money from being creative with your social media posts.
You can start this journey today by either putting up a minimal investment or you can choose to do it organically. There is actually no shortcut to being successful in Instagram but you must be willing to work hard for it. Learn how you can grow your followers. Be genuine with your posts and reap the rewards of being a true influencer.