//=get_the_date()?>
How Shopwired Users Can Set Up a Referral Program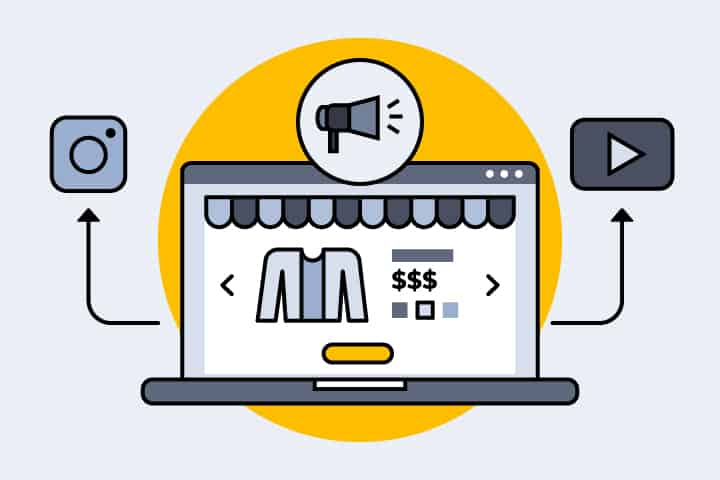 Are you looking for a UK-based alternative for Shopify? ShopWired is one of the best options available to consider as of now. This ecommerce platform is not something new as well. It was initially launched back in the year 2013. Since then, it has been able to earn quite some reputation by offering a quality experience to the users. As of now, more than 8,500 websites are based upon ShopWired. They include some of the most popular online stores available out there as well.
Similar to Shopify, it is also possible for you to set up a referral program with ShopWired. Continue to read and we will help you to figure out the steps on how you can do it.
What is ShopWired?‍
The ShopWired platform provides a variety of tools to assist you in starting, building, and growing an ecommerce company. Some of these capabilities come standard with the platform, while others may be added through applications.
Some of the applications available with ShopWired are simple one-click installations, but others require coding. Some of the easier things, such as Google ReCAPTCHA, could be easily successfully installed by following this same paperwork, while others are more complex and difficult, and it is better to pay a one-time fee and then have the ShopWired squad do it for you.
ShopWired has excellent customer service; while I operated a store on the platform, all of my questions were promptly handled. They also have a small crew, so you will often interact with the same individual, which is convenient. While they do not provide 24/7 help, they will respond as quickly as possible. ShopWired customer service is available via phone and live chat Monday through Friday from 9.30 a.m. to 5.30 p.m., or by email at any time. While the assistance is excellent and the replies are quite helpful, I believe that having support accessible on weekends would be beneficial.
Can a Referral Program Help Me Get More Sales?
Yes, a referral program can obviously help you with getting more sales. The primary objective of a referral program is to help a business in getting its existing customers to promote the business to friends and family members. If the existing customers are successful in promoting the business to friends and family members, new customers would come on the way of the business. However, you should be careful to provide rewards to the people who promote your business and get more businesses coming your way. This is exactly how a referral program would work.
Best Software to Use for My Referral Program With ‍
If you are now convinced to go ahead and introduce a referral program to the ShopWired website, you will come across the need to locate the best software for it as well. This is where the OSI Affiliate will be able to help you. OSI Affiliate is known as an excellent affiliate marketing software available to consider as of now. OSI Affiliate Software is indeed an all-in-one Customer Referral System that also provides affiliate marketing administration. Both marketers and advertisers will benefit from this cloud-based solution.
OSI has the potential to be one of the top affiliate marketing programs for internet businesses. Here you may set up your affiliate link and link it to your website. Once the connection process is complete, your clients may begin introducing friends and family to the website. It is therefore a really simple option for all website owners to make some additional money.
After the individual you suggest becomes a paying customer, you will get a monthly 20 percent compensation for each one you properly recommend to the OSI affiliate. The platform also includes the necessary marketing resources. Users also receive a full-time affiliate manager who responds to all of their problems and queries.
Affiliate rewards distribution, fraud prevention, content marketing, referral advertising, lead monitoring, affiliate campaign administration, and generating leads are some of the key features of an OSI Affiliate. The lead management features are very useful and comprehensive. Essentially, you won't need any additional lead creation tools to do the task.
Will a Referral Program With Help Me Get More Traffic?‍
Yes, a referral program will surely help you with driving more traffic. You will be able to provide monetary compensation to the people who continue to bring in more customers on the way of your business. It can even be a gift card. No matter what, a referral program can be highly effective as people tend to trust recommendations quite effectively. Similar to how you believe in something said by one of your friends or family members, your potential customers would believe the words of referrals and come on the way of your business to buy goods you offer.
4 Advantages to Having a Referral Program With ‍
Now you have a clear idea on how to get a referral program to ShopWired store. Before you do that, let's also take a look at 4 of the key benefits that you will be able to get along with a referral program.
People trust personal recommendations. Due to the same reason, you can overcome trust issues when bringing in new referrals to the business.
You can create win-win situations with the help of the referral program. For example, you can get people to bring more customers on your way, so that you can reward them.
It is quite easy to integrate a referral program to your online store. You just need to go through a hassle-free process to get the job done with the right tool such as OSI Affiliate.
Managing a referral program is something that you can easily do as well. There is no need to spend a lot of time on it or seek the assistance of an expert.
Keep these in mind and go ahead with getting the best referral program out there. You will surely enjoy the benefits coming along with it.