How to Build an Effective Affiliate Marketing Funnel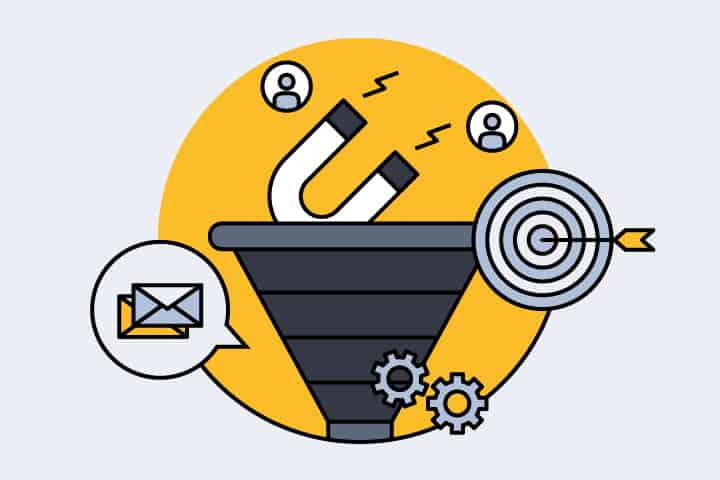 Are you new to affiliate marketing and looking for the best affiliate marketing funnel to boost your product sales? If yes, make sure you read this guide.
What is Affiliate Marketing?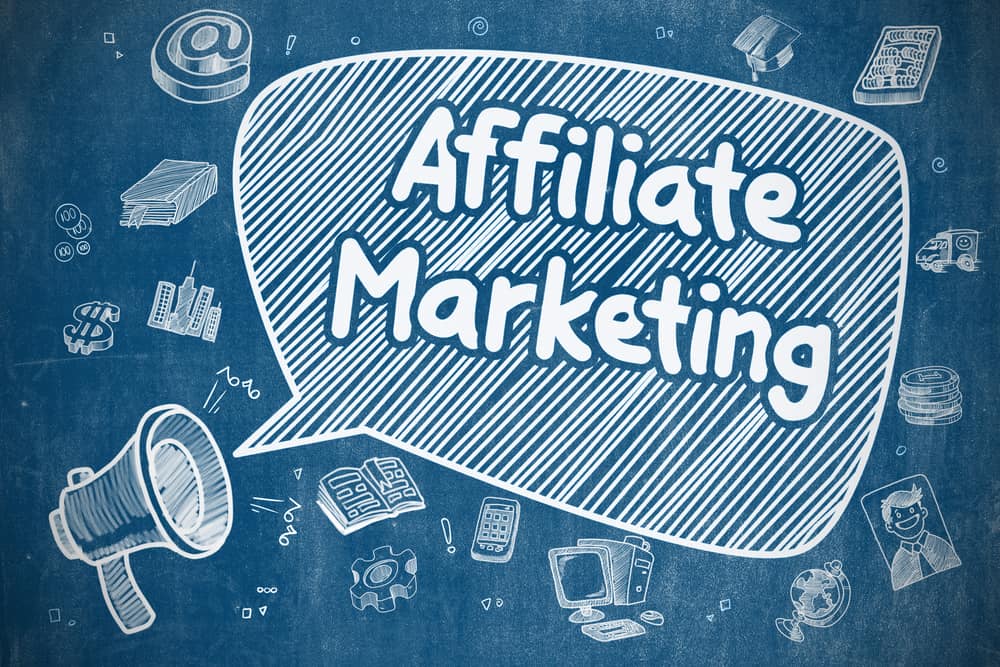 Affiliate marketing is a system where you allow another individual or company to advertise your products and services and earn a commission with each successful sale. It is called as such because the individuals who sell products on your behalf are called affiliates.
Affiliates can range from marketers, website owners, and influencers. They are experts in their field and know how to convert their followers or website visitors into buyers. Since affiliate marketing is commission-based, they only get paid when they get a sale. So these people must be knowledgeable about advertising products and services.
However, convincing marketers, influencers, and website owners to promote you are not that easy. You have to prove to them that your product is worth their effort. For them to trust you, you need an affiliate marketing funnel that will automate their sales.
This article will discuss the process of building effective affiliate marketing funnels.
Here are the steps.
STEP 1: Understand Funnels
Funnels have evolved so much over time. It used to be a tool that gets people to sign up with their email addresses to send them emails. But it has improved so much after that.
Today, funnels can help you get sales. They are steps or pages that the potential customer goes through before his purchase. It had evolved to include pre-launch and post-launch funnels coupled with an intricate email marketing campaign. But the ultimate goal is still to make sales.
Types of Funnels
You can only have a complete understanding of funnels if you know the different types. Here are some high-converting funnels that you should know.
Primary Goal: Generate new leads for the business.
Best For: New business owners who are still building their audiences.
This funnel is perfect for new business owners who are still launching their brand and building their audience. To gain traction, they need to get as many people into their funnel, and the best way to do that is through an email capture page. With the right lead magnet, you will be able to funnel in the right people to your marketing system.
Parts of this Funnel:
Lead Magnet
A landing page with Opt-In form
Confirmation Page
Thank you page
Email Sequence
Facebook Ad Graphics and Copy
Goal: Get more leads and initial sales
Best For: Business owners who are building their audience but also want to make a few sales while at it.
The low-priced offer funnel is ideal for people who don't only want to build an audience. They also want to make some money on the side. This money can be used for advertising or other ways to generate leads for your business. It is almost the same as the email capture funnel, except that it has a low-cost offer at the thank you page.
Parts of This Funnel:
Lead Magnet
Low-Priced Offer
Landing Page with Opt-in Form
Tripwire Salespage (Also the Thank You Page)
Email Sequence
Facebook Ad and Copy
Goal: Convert existing content into a lead magnet
Best For: Bloggers or business owners who have existing content that they can monetize or use to capture leads
If you don't want to get traffic from paid ads, you can always create a content marketing funnel. This funnel is designed for social media promotion. The best part is that you can use existing content. If you have high performing content in the past, you can use that as a lead magnet. You can then start collecting email addresses and building your list.
Parts of This Funnel:
An actionable blog post or content
a lead magnet that is related to the content
a landing page with an opt-in form
A thank you page
An email sequence
Knowledge of social media promotion
4 – Email Segmentation Campaign Funnel
Goal: To put your list into groups so that you can give them what they need based on their intentions
Best For: business owners who want to be hyper-targeted with their email marketing campaigns. You can only get higher conversions if you are marketing your offers to the right people.
This funnel is for business owners who cater to different markets or have different products and services. Market segmentation will allow you to know who is interested in working with you and who will most likely buy your offers. This is an excellent way to increase your email conversion rate.
Parts of This Funnel:
Lead Magnet
Autoresponder
Email Series
Goal: Convert prospects into clients
Best for: Service providers, coaches, and course creators
The best way to convert clients is to get them on a sales call. This funnel will help you do that. It will give your prospect all the benefits of talking to you and other useful content that will position you as an expert in your niche. This is perfect for selling services and high-priced coaching programs.
Parts of this Funnel:
High Converting Content
Facebook Ad Graphics and Copy
Call Scheduler like Calendly
A landing page with Opt-In (Optional but Recommended)
Goal: To share information before asking for something
Best for: Starting business owners who need to build their audience.
Webinars are great for establishing your expertise in your niche. It helps your audience have a peek of how it is to work with you, and you get to demonstrate your knowledge. It is also great if you want to capture emails, but you don't have a lead magnet. You can just ask them to sign up for a live webinar and show up when it happens. You can then address questions as they come up.
Parts of This Funnel:
Webinar content slides
Video Recorder
Webinar Software
Webinar Landing Page with Opti-In
Call to Action
PRO TIP: Did you know that you can combine funnels? This means that you can add a low-cost offer at the end of a webinar or add some segmentation emails in your sales call page. You need to take a closer look at your goals to know what you should do.
STEP 2: Select the Right Product
Now that you know the different types of funnels, you need to look for a product that you can sell. Fortunately, you don't have to create this one from scratch. There are affiliate marketplaces that you can use.
Selling digital products is comfortable with Clickbank. This is a website that specializes in selling information-based products like ebooks and online courses. It is one of the oldest affiliate marketplaces with a wide array of affiliate products.
If you are selling to the Internet marketing audience, you can't go wrong with JVZoo. This is a company that is home to some of the best Internet marketing courses online. Advertising them on your funnels is easy.
Do you want to sell physical products? Amazon can help you with it is the most prominent eCommerce website online. It has a wide array of products. It will help define your target market so that you can handpick items on Amazon that you can sell as an affiliate.
Another affiliate marketplace is ShareASale. Its difference from Clickbank is it includes other types of products as well. As of today, the website has as much as 4,000 merchants with a massive list of products. This gives you plenty of products to choose from
Take a look at the products that you are using or have bought recently and thought if they have an affiliate program. If they do, you can sell those products as an affiliate. The best part is you have personally used these products, so you already know their good and bad points.
How to Choose Your Affiliate Products
Once you enter these marketplaces, you can easily get overwhelmed by the massive amount of products you can sell. Here is a system that you can follow when choosing affiliate products.
Knee-jerk Reaction To Problem That The Product Solves – every product has a problem that it can solve. But not all of these are huge enough to cause pain. Because people tend to skip products that they don't need, you need to take a closer look at the knee-jerk reaction caused by the affiliate products that you have chosen.
30% Or More Commission Or A Recurring Commission – Next, you have to look at the commission structure. You'll want to get the most out of your promotions. Commissions of more than 30% are ideal. But it is even better if it has some recurring commission.
Proven Track Record – You need a product that is proven to sell. You will see that in the product's track record. This is where you'll see the total number of sales and the typical conversion rate of that product when it is promoted.
Promoted By Top Affiliates – You'll also want to look at the products advertised by top affiliates. They have chosen these products because they know that it converts. So you may want to promote these as well.
STEP 3: Create Your Ideal Affiliate Marketing Funnel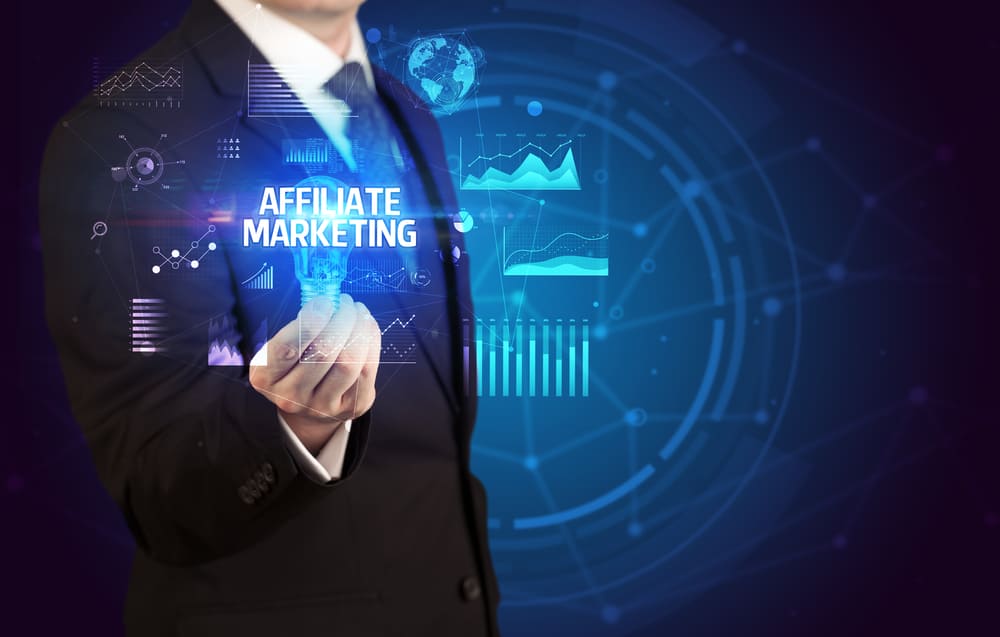 Now that you are familiar with the different types of funnels and know where you'll source your affiliate products, it is time to create your ideal marketing funnel. You'll see that you have the right funnel if it speaks to your target market's pain points, and you quickly get leads and sales. On top of this, it should also establish your expertise because of the content you produce.
Here is how your funnel should look.
1 – It should have a lead magnet that pulls your audience. It also establishes your expertise right from the beginning.
2 – It should have a system for segmenting your target market so that you'll immediately know who your customers are
3 – You should have a landing page with opt-in to send them the email series when they are inside the funnel
4 – You should have a low-cost offer to aid you in your ad spend and establish more of your expertise to your target market
5 – A daily, easy-to-follow system that you will use to generate organic leads to your funnel every day.
6 – A high converting affiliate offer that you have personally used in your business.
7 – Facebook ad and copy so that you can get more traffic and leads into your funnel
As you can see, this is a combination of all the funnels discussed in this article. You can tweak it if you plan to give free calls or webinars. But the system is still the same.
STEP 4: Promote Your Funnel The Right Way
You don't have to be sleazy when promoting your funnels. Think of it as less advertising and more about sharing. You have found this fantastic opportunity, and you are sharing it with other people. For this process, there are two steps.
It is essential that you know where your ideal clients are hanging out. If you keep posting your offers on pages where they don't convert, you will always hear crickets and find that no one will engage with your post. Be sure that you are in the right location.
As mentioned, you should always approach your potential customers with an invitation. Invite them instead of sell. You'll find that they will respond better to your promotions if you do this.
The best way to promote your business is to continue helping people. It is essential that you keep creating useful content for your audience. It will help your funnel to continue to attract your ideal clients.
As you can see, creating an effective affiliate marketing funnel is not that difficult. You just need to understand funnels, select the right product, create your funnel, and promote it. It is a simple four-step process that anyone can follow.