//=get_the_date()?>
How to Find Top Bloggers in Your Market Niche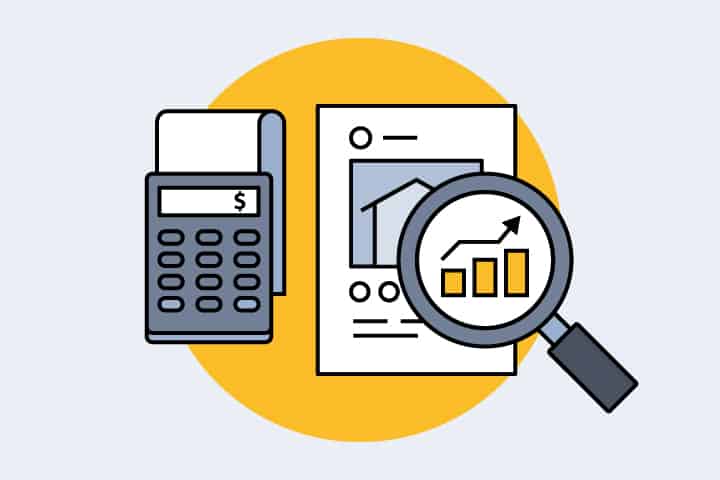 Many business owners are looking for bloggers in their market niche to write content for their company blog. It's essential to find the proper blogger with a style and voice that matches your brand. Luckily, there are many tools out there that can help you find those top-tier writers – some free, others not so much.
When you have a product to share with the world, your content must be reaching as many people as possible. The best way to do this? Influencers through affiliate programs! But how does one find influencer bloggers in their niche and start pitching them products without making mistakes or giving off an unprofessional vibe? Lucky for you, we have tips in this area.
Look at Your Brand Mentions
One great way to add more bloggers and influencers in your industry is to find out if you already know about yourself. This can make the pitching process a lot easier because they're already aware of your products and services. You can use the "Brand Mentions" tool to help keep track of all comments online around your business.
Stay on Top of Content In Your Industry
If you've found some blogs in your industry that you love, read their content and pay attention to who they mention or link to in their posts. Then visit those websites, check out the articles on them- see if it's worth adding them onto your list of potential new affiliates.
Search hashtags that are relevant to your products and services
To find bloggers and influencers, we recommend searching relevant hashtags on social media. This way, you can identify the top content available in your industry. You don't have to search for a specific name; remember that most of these social media sites are filled with spam, so make sure you only look at popular keywords!
Do Some Google Search
It helps to start your search on Google. Being specific is not your priority. Instead, you should just search for your niche on Google to uncover the best bloggers in your niche. 
Type in "your niche + bloggers" into Google Search, and you're likely to see top blogs or blogger roundup types of posts in your industry. It doesn't matter what keyword(s) you put there because you'll still discover tons of bloggers. To sift through the sea of bloggers, it helps to look for a solid online presence and an engaged following before you consider them as a potential partner or sponsor. 
So how do we find these people? Well, first off, make sure they have at least 10k followers on one platform before considering adding them into our list of prospects–we don't want anyone that lacks reach! We also recommend browsing through their blog posts (if applicable) because this can help provide insight into whether their positions are related to your products and services. 
How to Find the Right Bloggers
Now that you've gathered an extensive list of bloggers, it's time to weed out the ones who don't have many followers and posts. Some of the things that I do are the following:
Start by Looking at Their Social Media Profiles
Social media is an essential factor when considering blogger credibility. Count the number of followers, and see if they are actively engaged with new content shared by bloggers regularly.
Next, Look at Their Content
There are many ways to find the right influencer for your company. However, finding one that is both active and influential can be a challenge. One way you might want to try would be checking out their online presence before committing any resources on them at all! Ensure they publish regular content–or even better if it's something related or relevant to what your business does! See how often people share said posts with social media followers, friends via email, etcetera. It can give you an idea if the person could potentially do well in terms of engagement. You need to know this because you will be asking them to help you get more exposure for your products and services.
Request a Media Kit to View Their Stats
How do you know if a blogger is worth your time? One way to find out is by requesting their media kit. You can learn about how successful they are and the brands they have worked with and see what style of content appeals most to them before pitching your products. A media kit will often contain statistics of their traffic, subscribers and past brand endorsements. It can also give you an estimate of their rates. 
Reach the Top Bloggers in Your Niche
The best bloggers in your niche likely get many pitches, so you want to make sure your email and other communication stand out. To start putting yourself on their radars gently, simply following them online is all it takes! Interact with their content regularly and see if they notice you back or engage further.
When it comes to cold emails, don't focus too much on yourself. Bloggers can make money by selling your products through their affiliate program. Still, you should find a way in which they could benefit from collaborating with you instead of just talking up an opportunity for freebies or discounts.
What do bloggers need? They want followers and subscribers! So why not suggest that the blogger offer exclusive content created when working together and promote one another's social media channels? Collaborate on content, videos, and products. It will be so much more meaningful for an influencer to create something with you than merely advertising your products for you. After all, they are content creators and not simply product pitchers. 
If you want to forge a relationship with bloggers in your industry, then understanding them is vital. This means knowing their blog and what they're looking for at any given time, as well as how often they post articles or content on social media. You should also consider the type of topics and posts that resonate most with this blogger's audience before pitching an article idea to them.