How To Start a Gym Referral Program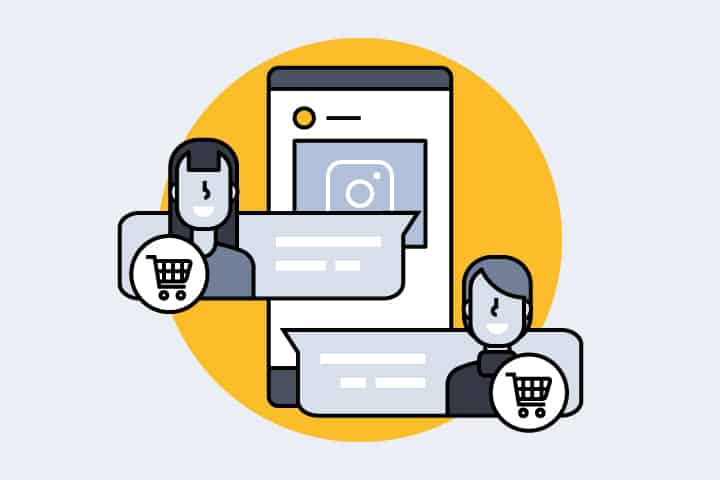 With the increasing health-related problems because of obesity, there's a high demand for gyms, and thousands of people search for gym referral programs. If you're one of the gym owners and are still not offering the gym referral programs, you better start thinking of it now. With a referral program, you can increase the reach of your gym, and it can also build a community inside your gym.
It can be a beautiful way of getting more customers as people like to work out with their friends and love to create a feasible environment for them at whatever place they are working out regularly. It is also an easy and cost-effective way of grabbing new customers without paying some extra bucks for expensive advertisements.
Once you've finally decided to offer a referral program to your current customers to grow your business, it's the right time to find out all the details. We've mentioned below a few points that you must keep in mind before you start a refer a friend program.
1. Decide on the Promotion for the New Referral
Promotion is essential, and the first thing you must do before you start a referral program should be a worthwhile promotion. The most appropriate and beneficial type of promotion is the one that offers benefit to the referrer. When any of the customers are offered some benefit to bringing on a new customer, it can be a convincing way to grow the community without expensive advertisements.
There can be attractive benefits like offering a free week pass and some off on their monthly payments. However, if you want to go a step ahead, you can also offer a 50% discount on your customer's monthly payment to bring at least one friend. Sometimes small benefits do not attract people; however, considerable promotional offers do attract customers to avail of the deal.
2. Figure out the Perfect Reward for the Referring Members
The most important thing about your referral program is the prize or the gift you are offering. You must make sure that the reward is worth all the effort that your customers will make. Different people have different beliefs about the award and good referral deals. However, we think that one of the best deals is to offer some cash. Who denies the fact that we all love cash and work hard to get it.
It can be a great idea to give out free membership because this can attract many people through your referral program; however, if you go for cash on a refer-a-friend deal, you might attract a larger community. It might seem a lot to offer, but one of the greatest ways to attract is to offer a free month on every referral to your customers. You will not lose any money in this offer if it works out the way you want it. Once the new customer becomes a regular, the free month of your old customers is all retrieved.
3. Print-out Marketing Materials for the Refer a Friend Program
Once you have decided on the perfect promotion idea for you to refer to a friend program, the next thing you are supposed to do is to get it printed on the marketing materials. Effective marketing can convince many people to join you, and good banners and referral cards also develop good perceptions about your brand in the mind of new customers. Find a good designer for creating PDF flyers. Along with that, you must also get some flyers printed and get them placed near or around your business so that no one misses them.
The designer should be cost-effective as you do not need to spend a lot of money on advertisement. Your marketing banner should be very self-explanatory, with a brief description of how great the deal is. Moreover, the referral card you should be offering must have all the business information, making it easier for new customers to reach you. The Other essential thing that your referral card must have is a small portion where the new customer may put the name of the member of referring.
4. Leverage Social Media when Throwing your Referral Program in the Market
Social media is one of the most suitable platforms for marketing your deal. When you have attractive deals like offering a month free to the customers who bring new customers, there can be a cool guy with a bunch of friends who can bring you around 10-12 people. This guy will be getting a whole year of free membership but think about all the 12 customers going to pay full for all the months.
Moreover, if that guy is a fitness freak and talks a lot about the gym and fitness and publicly takes your gym's name, it can be a great way of getting an advertisement.
5. Well-promote your Refer-a-friend Program to the Current Members
Before throwing out your promotional flyers on Facebook, you must brief all your current customers in detail about all the good offers they can avail themselves of. Your loyal customer is significant for your business; hand out your customers with at least 5-10 referral cards.
It is an easy way because your customers can then write their names on the cards before giving them to the friend they're referring to. The same card will get the credit or benefit once someone enters with the reference.
6. Be Punctual on your Deal and PAY for Referrals
Payout to those customers you promised the free membership as they have already paid for the membership. Giving out that hard cash can also convince some other customers to consider the offer and bring their friends. It can also prove your authenticity about your offers and commitments.
Conclusion:
Implementing new ideas like refer-a-friend can be effective for gaining new customers as it can involve your customers in growing your gym community. You can also grow a friendly and healthy gym environment once your customers bring-in their friends.