How To Make Money with Your Affiliate Program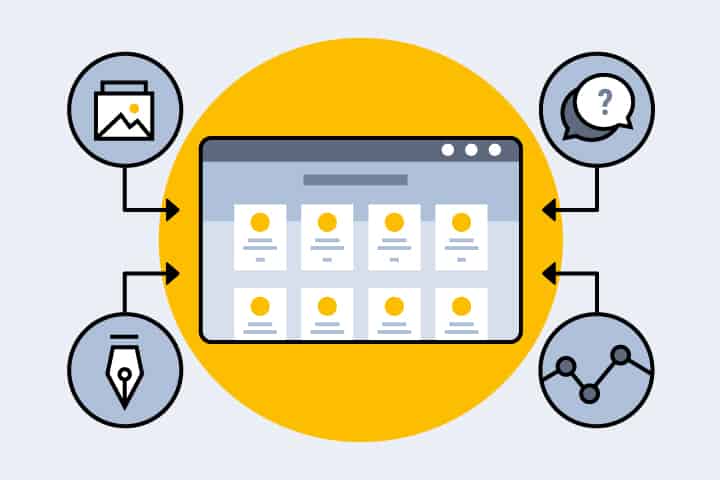 Nowadays, affiliate marketing is widely popular among people who want to make money online. But how easy it is to become an entrepreneur and start earning via affiliate marketing? One thing we can tell you right away is that you need to pick a niche that you enjoy learning more about every day. 
It takes a lot of time and effort to break into the online market and establish a solid presence. Meanwhile, enjoying the niche you try to reach your target audience with can make a world of difference. 
This does not necessarily mean that affiliate marketers work all day, every day to make ends meet. At some point, if you follow the best practices, you can leave your business mostly on autopilot. With little maintenance, it will provide you commissions through the affiliate program you have joined.
Getting to that point is the hard part and gaining experience in the process is what will lead you to success. Consistency is key, as only the most persistent and hard-working ones have the chance of earning the big bucks. 
With that said, let's begin with the first steps of becoming a successful affiliate marketer. We are going to give you a detailed introduction so that you can become an online entrepreneur who will eventually make money while asleep. 
Choose Your Affiliate Marketing Niche
Your whole affiliate marketing business is going to revolve around certain products or services. Choosing them wisely is crucial, as your website and the content on it is going to be tailored with the goal to promote them. 
Here are a few tips on how to choose the right ones from the long list of products available in Affiliate Programs:
Look for those products that are rising in popularity
Find relatively low-cost products off which you can make a marginal profit
Products with high availability or services that are easy to provide should be always prioritized
Avoid those products or services that have an overly competitive market behind them
Validate the Demand for Your Product
You need to do a bit of testing before you make your product or service available for purchase. This process is called validation and it is the first step for any serious affiliate marketer. This will show you how much you are going to be able to scale in the niche you chose. 
It is done by testing your target audience. You need to split them up into groups and work with the information you get, which is going to be in the form of feedback. Social Media is a great platform for promoting your product and collecting feedback. 
Taking a look at the feedback of your competitors is also a great idea. As you prepare for selling your product, you can come up with strategies based on the feedback you've got. 
Ways to Grow and Sell as an Affiliate Marketer
Once you have found a range of products you want to sell, it is time to figure out how to sell them and grow your business. As part of an Affiliate Program, you need to start reviewing products in the niche of your choice. 
Affiliate programs are all about promoting products or services that can be found on another website. Well-optimized landing pages, blogs with great content, email, and social media are all great platforms for promoting as an affiliate marketer. 
By publishing great content and growing your audience, you will eventually get to the point of increasing conversion rates regularly. Meanwhile, you need to take the opportunity to collect the email addresses of your readers. 
This will allow you to reach out to them at any point in time and ask for their feedback. This feedback can be about your content, product, or service. Another great way to build engagement with your audience is to run webinars or publish training videos. 
Of course, Social Ads and PPC Paid Advertisements are also great alternatives for more advanced online entrepreneurs. We recommend you to use them once you see that your number of sales has increased and thus you have some money to reinvest. 
Writing Good Product Reviews is Key
Before people buy a product or service, they usually do some research in the form of reading reviews. By writing straightforward and detailed reviews, you already provide some value for your readers. This can not only encourage them to buy but also to come back for more reviews in the future. 
This is the way of becoming a trusted website and establishing an audience that looks forward to seeing more of your content. Then, by redirecting them to the page where they can buy the product or service, you are going to generate sales for your Affiliate Program.
This is what you can see on many YouTube channels where people unbox products and try them out. Some of these channels earn hundreds of thousands of dollars in various niches.
Create Your Subscriber Email List
There are plenty of tools available for affiliate marketers when it comes to building email lists. If you don't want to use third-party tools, you can also use an internal database. We know for a fact that at least 90 percent of people open up their email at least once every single day. 
You can use a call-to-action such as "Subscribe to Our Newsletter" as a popup where your viewers can type in their email address. There are plenty of scripts and plugins available that allow you to manage your email lists. 
The Power of Publishing Educative Content
You can promote your content in many ways to show your audience how they can fix their problems with your product. Publishing on YouTube or running a live stream on Twitch are two of the most popular alternatives for entrepreneurs who want to educate their audience. 
Users can tell it right away whether you are providing actual value to them or just try to bait them into buying. The benefit of uploading educational content is that if users find it valuable, then you are going to attract a lot more of them in the long term. It can be an excellent customer retention strategy as well. 
Here are a few tips on how to educate your viewers:
Show them the main benefits of using your product and how they should use it
Introduce them to the developmental process of the product and the history behind it (or behind your brand)
Create content about how you would use the product in your everyday life and what you love about it
Talk about the promotion or sponsorship you want to offer to a select number of your viewers
Grow Your Online Business with Paid Advertising
Reach out to more potential customers utilizing the Paid Advertising offered by Google (Google Ads) and Social Networks such as Instagram and Facebook. Of course, generating traffic organically is also important but it takes a lot more time even if you do everything right. 
By investing into Paid Advertising, you can speed up your growth and reach a huge part of your target audience. Moreover, PPC (Pay Per Click) Advertising can open the door to viewers that might have never found your site organically. 
You can build a strategy around it by targeting users based on behavior, geography, or other pointers. People that are interested in the type of products you are selling are going to flow in. Then, it depends on your content, landing page design, call-to-action, professional document design, and the overall user-friendliness of your site whether they convert.  
Paid advertising is utilized with the following goals in mind:
Reaching more users that are ready to buy
Increasing people's awareness of your brand
Collecting more emails for your email list
Raising awareness about your latest promotions or content
Collecting feedback from viewers
Accumulating data about user behavior on your site
Get to Your Traffic Organically
Although boosting your traffic via Paid Advertising is a great strategy at the start, you also need to focus on organic growth. Take a look at the numbers after you have run a few paid ads and compare the costs to the results. How many people have converted and thus generated profits?
How many of them have signed up for your newsletter? Once you have their emails, you can retarget them at any point in time. Retargeting them is a marketing strategy that is commonly used and generates great results in the long run. 
Also, Paid Advertisements can kickstart your business but repeatedly investing in them costs a lot of money. Not to mention that growing an online business organically is slow, yet a consistent way to grow. 
It is a more viable strategy to work on your SEO, reach out for guest posts, look for influencers, take advantage of social media posts, and more. 
Conclusion
The sooner you start to build your affiliate website, the sooner you are going to start earning. The best time to start is now, all you need to do is to look for the Affiliate Program that works the best for you and start working. 
If there are still questions in your mind, don't worry about them. You are going to figure out most things related to Affiliate Marketing as you grow and expand. Every target audience is different and figuring out how to market your products to them is part of the process.
With lots of hard work, you are eventually going to see your online business generate a profit on autopilot.