//=get_the_date()?>
How To Use B2B Affiliate Marketing To Boost Lead Generation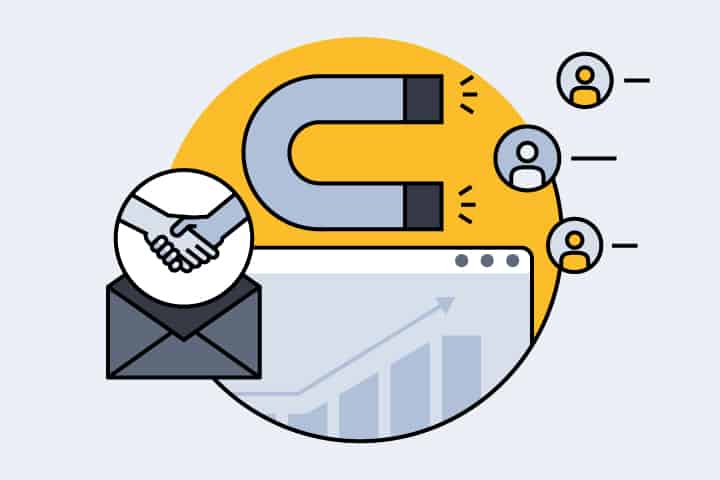 Amid these marketing campaigns and banners, what if there is a route you're yet to discover?
Most businesses focus on ads to bring in leads, which often take a toll on their finance. But when you use a cost-effective strategy like B2B Affiliate Marketing, you will see a difference in the quality of referrals.
If you're a business and you're looking for avenues to generate more leads, you're on the right page. In this article, we're going to break down the strategies for lead generation using B2B affiliate marketing.
When you incorporate the strategies, you will witness an exponential growth in your business. All the approach might not work for you, so you will need to discover one that suits your business.
Started
Businesses today no longer focus on B2C affiliate marketing, especially when there is another incredible strategy that works. As the internet evolves, this strategy has the potential to change business on a large scale.
If your business focuses on B2B sales, this strategy will ensure you get consistent leads from every visitor. In other words, a targeted group of people who are most likely to take action.
The immense benefit of this marketing strategy is incredible, and you're missing if you're yet to utilize it. Here are some of the B2B affiliate marketing strategies that will help build a B2B leads database and turn your business around.Anchor text: B2B leads database
1. Find The Right Affiliates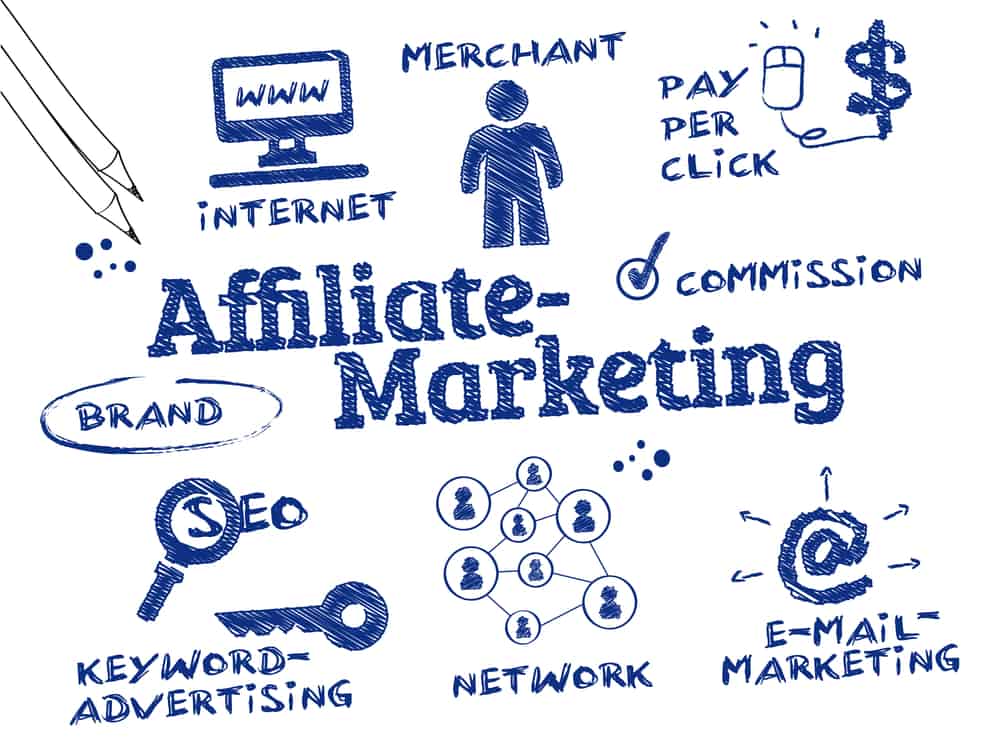 When you're considering running your promotions via affiliate marketing, one of the first issues you might encounter is finding the right affiliate.
There are numerous affiliates ever ready to help your business grow or perhaps fail. By taking the time to conduct your research, you might find the ideal affiliate.
However, if you're looking for affiliates in the industry with years of fascinating experience, you'd better consider OSIaffiliate. This affiliate marketing software allows you to run affiliate marketing campaigns that lead to more subscribers,
The software offers sophisticated reporting features and tracking functionalities that make managing the program easy. In case you run into an issue, OSIaffiliate marketing agents are ever ready to help you out.
2. Define Your Goal
Before leveraging a marketing strategy, one of the first things you need to do is deep introspection. You need to discover your goals and how you plan to reach them.
The only way you can decide if a strategy or tip was effective is by setting a goal. That way, you will be able to monitor growth.
The most common goal for businesses is sales. However, the manner such action plays is significant. The more process involved for a user to reach the goal, the less likely they will achieve it. If you aim to build your email list, create a catchy landing page that gets them right onboard.
After you have fine-tuned the processes, you need to consider which points are valuable to your business. Your points could be to grow your email list; in that case, you will pay a commission for every person that signs up.
Through this model, you're able to pay for value and not waste money chasing shadows.
If you rely on actions such as newsletter signups, chat messages, and email inquiries, then running a B2B affiliate marketing will be ideal. That is because paying for traffic alone might not be the right decision.
3. Automate Your Lead Generation Emails
For a while now, there has been a recent trend that businesses are trying out. It is marketing automation. You might be wondering what the fuss is all about, but you need to know that this strategy is reliable.
As you might have known, automation cuts down on the manual workload. If you're to take this strategy a step further, you will generate tons of lead daily.
There are lots of email marketing software that you can use, like MailChimp, free for the first 2000 subscribers. When looking for an email software or tool to use, consider user experience. Going for software with an easy to understand interface will be preferable.
By automating the majority of your mails, you make lead generation faster and comfortable. That is because you're able to send targeted emails to specific users for specific actions like cart abandonment.
4. Determine Your Value
When working with affiliate marketing software like OSIaffiliate, you must decide on your definition of value. Since businesses differ in this regard, you might need to work with your budget. What company A could term cost might be different from company B's perspective.
To determine your value, you need to create a Cost Per Action value. This action is simply much how you can pay for a specific task performed. It could be a newsletter sign up, call inquiries, or any other action you consider essential.
The value you allocate to any action will differ, or it might all work together to complete a common goal. If you have three steps in your buyer's journey, the value you allocate to each level, action, or point will differ.
Perhaps the steps include reading a blog post, signing up for the newsletter, and buying a product from the store. For a blog post, you can offer $2 for such action. You can assign $4 value for email signup and $10 for product purchases.
When determining your value, ensure you work out a balance. You don't want a situation where you're paying your affiliate too much, nor too little.
5. Help Your Affiliates Succeed
Every B2B relationship has to end in a win-win situation, or there will be issues. After finding the right affiliate marketing program to work with, you need to ensure that they get value for the leads they send.
To further help them, provide them with designs and detailed information about your products and services. You can also send some helpful media or pictures If you have any.
With OSIaffiliate, you will be able to create banners, discount codes, and more. If you run into any hurdles, the customer support are ever ready to help and guide.
 Also, ensure that your website is fast and user friendly. You want to make sure that every visitor referred has a pleasant experience. If you're paying commission for email signup and it takes a user 10 minutes to do that, imagine its impact.
No doubt, it will affect both you and your affiliate. Before you start running an affiliate marketing program, ensure that your website is fast, responsive, and user friendly.
6. Evaluate Your Performance
Once you have your affiliate marketing program running, you can decide to forget them and chill while leads roll in, right? That might seem appealing, but won't be to your best interest. You need to monitor your affiliate programs continually.
To ensure that you reap benefits from this affiliate marketing program, you always need to run evaluations. You do this to determine which channel is bringing in the most lead, and which isn't.
If there is an affiliate channel that isn't giving you value, you can always decide to opt-out and try other options. If you don't monitor and analyze performance, you can never tell if you're running at a profit.
Here are some of the questions you need to ask during each evaluation. Answers to these questions are what will help you scale to the next level.
Which marketing channel is giving the most revenue, and why?
Which of my affiliates is performing the worst?
Are there any better affiliate marketers?
How can I help my affiliate marketers to achieve a better result?
Am I getting a good return on my investment?
If you're to track results such as this every month, you will discover the outcome will change every month. Thus, you need to keep doing this. Each result will help you with decision making and ensure you derive more value from your investment.
7. Provide Informative Content
To better ensure that your affiliate performs better, you might need to educate them on the integral of success. By creating a step by step guide, you're able to help your affiliates get started. Also, you need to make sure that you have easily accessible digital materials or tools which also help in brand building.
By taking an exceptional interest in education, your affiliate programs tend to represent your business better and with a better image or visual.
If you want to succeed in B2B affiliate marketing, effective communication is paramount. Having a dedicated page on your website where your branding guidelines and materials can be accessed is essential.
With this, you will be able to have a great relationship with your affiliate.
8. Communicate Your Sales Cycle
Unlike B2C affiliate marketing programs, B2B comes with a little twist. That is because the sales cycle is long when compared to B2C. If your affiliates are the types who often work with B2C affiliates, you might need to inform them of this little twist. That way, they won't dump the program due to impatience.
From another angle, B2B sales relationships tend to have a longer lifespan, with enormous profit to your potential. Indeed, affiliates in the B2B model always reap their reward for being patient.
If you're a business and you're still considering B2B affiliate marketing, then you're making a mistake. You don't need to consider, as this marketing strategy generates lots of leads. In case you have no idea, a study showed that about 90% of advertisers believe affiliate marketing as highly necessary in their marketing strategy.
By leveraging this opportunity, you will be able to grow your business to a tremendous height. But when you lose sight of this excellent strategy, you might never know what you're missing.
9. Offer Competitive Incentive
You're probably not the only business in your industry. That means you have competitors who want what you want. In that case, how do you rise amid such hostilities?
The only way is through incentive, the bigger, the better. But, you don't need to offer too much that it affects your business.
Why should these affiliates promote your products and not that of your competitors? That is the reason why they need all the motivation they can get.
To work with the best affiliate program, you might need to stand out amongst competing offers. That way, you accord attention to your business and also a chance of working with the best.
When you work with the top affiliate programs, you will be getting a truckload of leads. If your hosting server is weak, you might need to upgrade before opting for such traffic.
Achieving Success With B2B Affiliate Marketing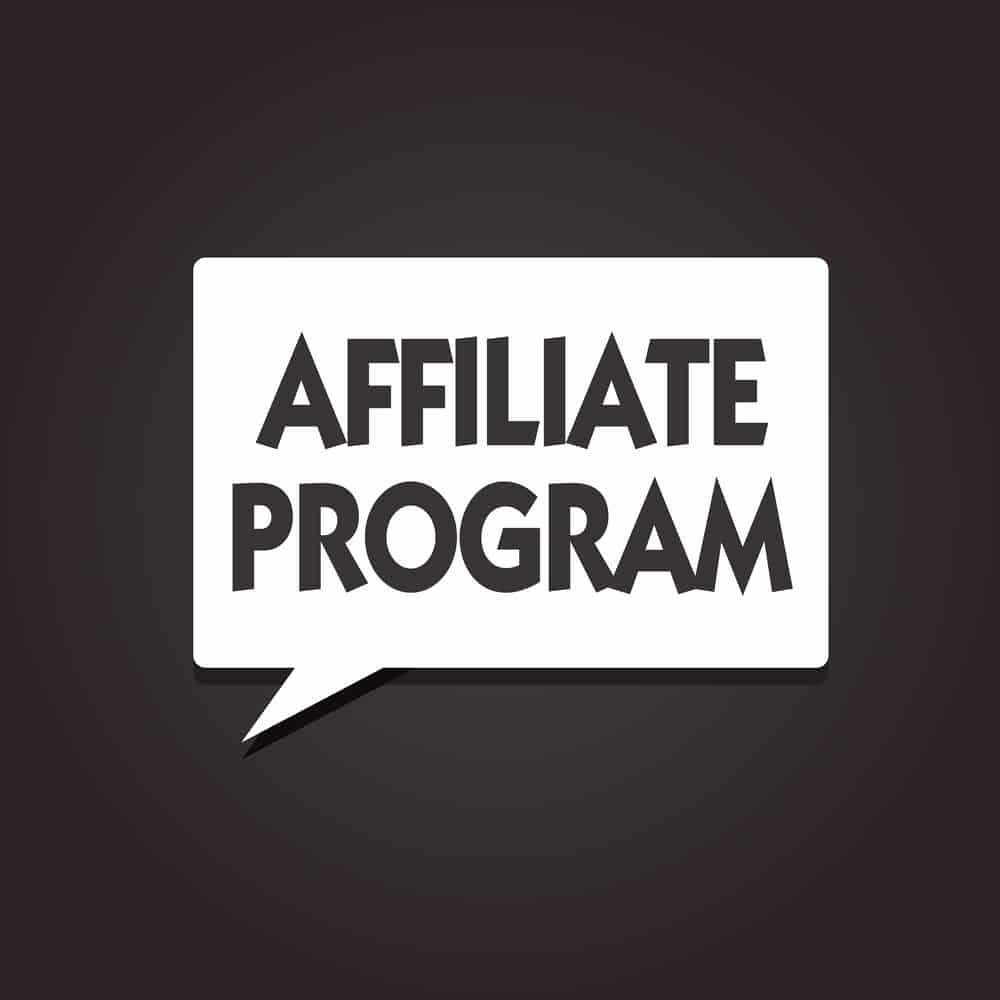 To succeed in this marketing strategy, you need to work with the best affiliates while continuously monitoring performance. By ensuring that your affiliate marketers benefit from the relationship, you will be getting tons of leads now and then.
B2B marketing benefits are enormous, which is why you need to give this marketing strategy a trial.
Using B2B Affiliate Marketing strategies doesn't stop you from trying out other marketing tactics. Your aim as a business should be to try out as many channels as possible, then stick to one that spills the most result.
To get the value for your investment, always analyze your performance and cut off affiliates that are performing poorly. When you're able to evaluate and take actions based on information received consistently, you will find your business booming in no time.
Conclusion
If you want to generate leads to your business, you need to try out B2B affiliate marketing. You only pay based on value delivered. Do you know the fascinating aspect? You determine what counts as a value in your business. It could be newsletter signups, blog reading, or perhaps a product purchase. Overall, you will discover that B2B affiliate marketing was a formidable marketing strategy.