How To Increase Returning Traffic To Your Gym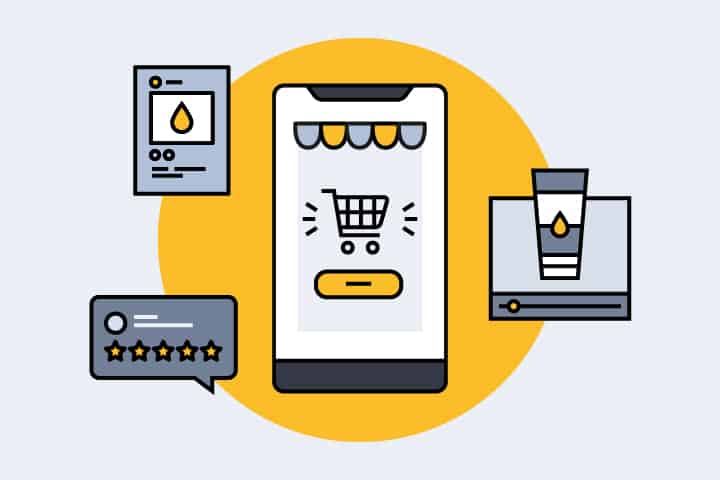 Are you planning to get your feet in one of the USA's best businesses, or are you already part of gym and fitness club business? In both situations, you always need new customers, advocates, and referrals to take your brand to peaks in the market. Attracting new clients to your new or old gym is getting difficult these days as the number of gyms and fitness clubs increases in an astonishing way. According to a survey in 2019, in the USA alone, the number of gym facilities is 41,370, and these gyms are holding around 6 billion visits yearly. But the best part is the customers are also increasing as the gym is not a place to build muscles now there is a need to take a break from hectic daily routine.
Fitness club business differs from other businesses as they are promoting a healthier and motivating life. The advertisement for gyms and fitness clubs is not limited to television, social media, or radio channels. Still, people can inspire themselves by looking at healthy people in their circle and family who hit the gym regularly according to routine. The visible results can encourage them to join the gym and fitness club too.
Here are some reasons you should use a referral program to increase your sales and customers.
Why You Should Take a Referral Program
There is always a debate whether you should take a referral program or not, but the answer is you should definitely take a referral program to keep the old referrals and get more referrals to spread word of mouth about your fitness brand. At a minimum cost, gym referral programs are the best way to get new members.
The only cost you have to pay is the offers you gave the referrers, and these offers can vary from the referrer to referrer. If a referrer is bringing healthy traffic to your gym, then you should offer him more. Customers always like to join a fitness club where they have more people they know.
You can use your existing customers as referrers and encourage them to spread the word about you, and in return, you can reward them.
Refer a Friend
Referring to a friend or family member is the best way to referral program you can play to get more audience to your gym. You can issue referral cards to your members by simply writing their email and name, so if they give it to their friend and come to redeem it, you should know who has brought worth to your brand and now credit them with a reward.
The referral cards must be simple but unique and easy to handle, like inside a wallet or pocket. You should provide more referral cards to the member who is willing to be part of your brand and needs credit to continue his fitness work.
Once you have created a refer a friend offer, now it is time to let your members know the offers and their benefits. You can use email, SMS, and your gym application to send notifications to each gym member.
Mobile Application Referrals
To bring your gym name on the streets and attract more members, you should exhibit the name of the gym in different ways. People love to live up to date these days, and they like gyms with their own applications and websites. If you have a mobile application, you can give your members an option to invite a member from their device channel (i.e., messages, WhatsApp) and get a reward or special training session from an expert fitness trainer. 
They can even invite their friends from social media, and those who will accept the proposal and click the link will be provided with a quick sign-up form. If they complete the form, they will be given a free day trial of the facility. Once a new member signs up with the gym, the member who invited him/her with a reward can be done by barcode, QRscan, or discount codes created in the back office application.
This will provide power to your members to marketize your brand name and get rewarded.
Email Referrals
One of the good ways to refer your brand to the audience around you is email referrals. Email referrals can be set by making an attractive newsletter that defines your brand and its members' value and sends to your existing members. Attach a link to the email and let your members spread your gym form through email.
Also, whoever opens the links can redeem the discount code from the gym. You can set the discount codes at your website's back and email your members to invite their friends and family.
Gym Members as Brand Advocates
You can increase your gym members and referrals if you just allow your already existing members the authority to spread the word about their own gym. People tend to work hard towards the things that they feel like they own. You should motivate your members and make them feel like they are part of the gym by providing them with new fitness techniques; if you would allow them to speak and give their opinion about the gym environment changes, that will make them feel like they are part of it.
In this way, you can convert your members into your brand advocates, and they love to spread word of mouth about your brand. They will try to help you by referring you to their friends and family members without any benefit.
Exhibit Your Brand
You should try to spread your name in your surroundings by attending fitness competitions and training your members to participate in these physique competition contests. In that way, if you win the contest or even people like your gym members, they will tend to join your gym.
You should also arrange these types of local fitness shows and let people attend them for free. So they can witness the value you are giving to your members about fitness and how to live a healthy life.
You can use these referrals programs or choose a few to boost the number of gym members and compete with others in a better way.