Top 10 Best Shopify Apps to Increase Your Sales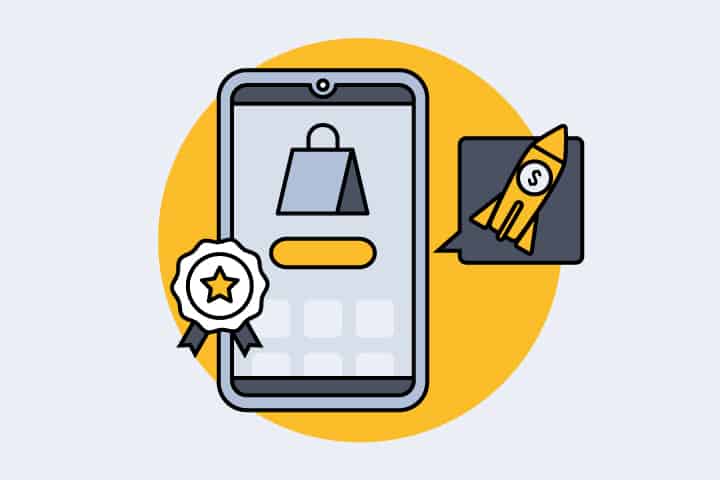 Are you an entrepreneur who wants to sell your product online and boost your sales? If yes, this article proposes solely for you. A wide variance of prospects is accessible to you. However, the wiser choice is all that protects you. Shopify is an e-commerce platform that nevermore fails to boost productivity every day.
The drastic growth of Shopify got witnessed shortly, and it displayed as one of the leading ecommerce platforms expressly adopted by entrepreneurs and business people. The prime mission of Shopify is to generate revenues and maximize the sale of its customers. Choosing a better platform for improving your products is challenging.
To make your choice easier, here, we explain the top 10 best Shopify apps that you can use to increase your sales. Here, we explore!
Top 10 Best Shopify Apps to Increase your Sales:
1). Plugin SEO
Whenever you publish on social media and social networking sites, you need to focus on the SEO of the site as well. Only focusing on the SEO, you can get better Google search engine ranking, good page ranking, and worthy domain authority.
To rank the top, you will need personal assistance – for the same, we prefer Plugin SEO. It will track the drawbacks and improvements that you need to implement on your accurate business. Certain analyses tell SEO is mandatory for business by boosting your sales by improving the page ranking and traffic to your website.
2). Conversio Marketing Automation App
Conversio is one of the best apps that you can use to send automated emails, newsletters, and receipts to your clients. You get 30 days free trial, and the price is also variable, you can process it monthly either.
Conversio is one of the best email marketing automation apps that binds you with your customers by constantly reminding them about your brand. It boosts brand awareness and holds strong customer interaction. You can also easily customize it with ease and utilize it for your email marketing campaigns.
3). Chatty People
As the name suggests, it is a chatbot platform. The software studies using artificial intelligence and design the best functional chatbots using free apps. Even without knowing code, you can quickly develop it with the unique technologies available.
Starting from small scale entrepreneurs to large scale entrepreneurs, chatty people are a great way to manage your chatbot. Primarily, it can get used in developing artificial intelligence guided chatbot on your Facebook, promoting Facebook marketing. It also tracks your fans and fan pages on Facebook.
4). Better Coupon
The better coupon is another great Shopify app that allows you to present discount coupons. You can offer it to your customers. Most subscribers of better coupons get offered with a various discount coupon.
It could improve your followers on social media platforms like Twitter and Facebook. According to certain studies, it is also said that it improves the email subscribers to your business. Marketing is all about discounts and offers. And, when you can offer some discount coupons to your customers, it is an added advantage for your business.
5). Printful
Repeatedly, as the name suggests, it offers print items that your customer wishes to and ships it as soon as possible. Whenever your customer wishes to buy some printed products, directly the browser takes them to the landing page of printful and places the order.
Likewise, with such a marketing strategy, you can hold your customers for a long time. Printful is the best source for whoever interested in sales and marketing.
6). Instafeed
Most e-commerce sites generate traffic using Instafeed, which is an official Instagram app. On using this, you can showcase yourself as a reliable brand.
But how? The strategy is simple – you will have to display your reliability by your social media presence (Instagram, in this case) to your customers. The key features include – visual support, theme accessing, fully responsiveness, customizing, tagging products on posts, and sharing multiple Instagram feeds.
Instafeed, as a free version, offers unpaid access for a lifetime. Whereas, to enjoy the PRO features, you may need to pay a minimal amount.
7). Messenger
Facebook messenger is one of the commonly used apps that you can use for Shopify to enhance real-time conversations. It is advantageous in Facebook messenger marketing to hold a better conversation with your customer and boost your sales.
Messenger is a free marketing tool, and messaging through it can improve sales. It grants free access for a lifetime. Messenger has several advantages, like involving a wide range of customers and guaranteeing purchase confirmation. In short, it is a fast and easy way for your customers to buy your product through messenger.
8). Growave
Growave is an all in one marketing platform that includes reviews, loyalty, wishlist, user-generated content, and so forth. You can set a reach with a wide audience and engage with them. It also helps you to convert a newer audience into your permanent audient.
The main strategy involved is – the highest customer reviews and user-generated content improve the conversion rates. The feature has the potential to build a stronger relationship with your customers and advance loyalty.
It encourages new customers to stay and check your recent updates. In this way, you can boost your traffic and sales extensively.
9). Facebook Shop
The Facebook shop is an exclusive app that you can use to sell your products directly on your Facebook page. The greatest way of promoting your product sales in Shopify is by using a Facebook shop.
It does have the potential to manage the product details, inventory, and order management features that get placed in Shopify. You can engage with your existing customers and get in touch with new customers.
The setup and checkout feature is also quicker. It supports both the desktop and mobile versions.
10). Bulk Image Edit
Bulk image edits are one such important Shopify apps that you will be utilizing to manage your image SEO. Every time you have to focus on the visuals, you post on your pages. Particularly, when it comes to sales, the image quality should be much better.
Conclusion:
Choosing the best among the above-mentioned series, you could get an expanded reach in your sales. To boost your business and services, Shopify paves the right path. In such a case, you will need to know all the features that can assist you.
Author Bio: Sukriti is an Outreach Specialist at BloggingMile. She loves to provide actionable tips to help readers improve their marketing and SEO strategies. When she isn't writing you can find her daydreaming about campervans, drinking coffee, and listening to podcasts.