10 Best Marketing Tactics To Drive Sales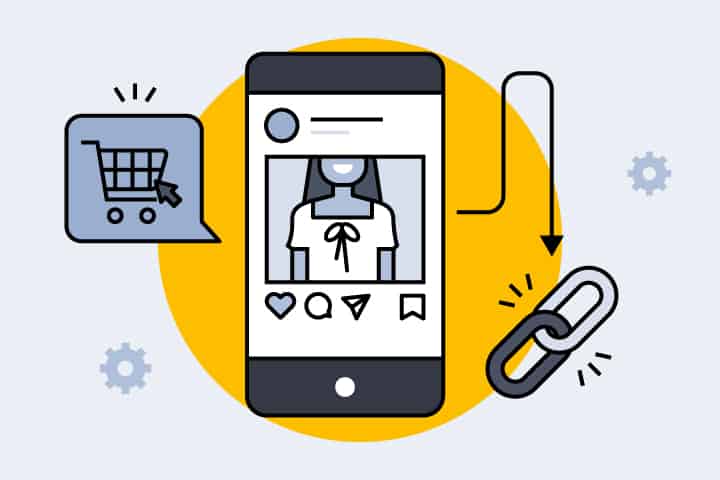 Ecommerce is on its way to becoming the most integral form of retail.
Did you know that Ecommerce sales now account for a whopping 14.1 percent of the global retail sales? By 2023, as per Statista, this will increase to 23 percent!
The fact that Ecommerce allows people to shop as per their convenience, at whatever time they like, has contributed significantly to the rise of the sector. Yet, merely having an Ecommerce store does not guarantee traffic and sale.
After all, there is so much competition in the sector. At such times, a business must take actions to boost their sales. Here are marketing tactics that are bound to work.
1. Have Solid Email Campaigns
According to Statista, there are 3.9 billion email users in the world.
And a survey conducted by Emarsys illustrates how 80 percent of businesses use email marketing to boost customer retention.
n the world of Ecommerce, your email marketing campaigns are crucial. They have the power to convert abandoned carts into customers and one-time visitors to loyal users.
Flipkart is one Ecommerce platform that managed to launch an excellent email campaign. Around the time of India's Republic Day, the business sent an email to its subscribers, which highlighted products on the platform that were made in India.
Learn from the best campaigns out there. Here are some insights that will come handy.
Send a personalized welcome email to all new subscribers and customers to make them feel appreciated.
Initiate reward programs and discounts for valuable customers.
Advertise products as per the buying history of customers.
Customize content to be locally relevant.
2. Implement SEO
As per Advanced Web Ranking, 67 percent of all clicks on a given search query goes to the first five links! This showcases the importance of SEO. Without using the right Ecommerce SEO strategies, you won't be able to gain a high search engine ranking, which in turn will hamper your sales.
Make sure to:
Include high-performing and relevant keywords in your product descriptions.
Avoid duplicating content from other sources.
Optimize all images on the site to ensure optimum page speed.
Design a simple navigation process to reduce the bounce rate.
Woot is an excellent example of an Ecommerce brand that offers a simple UX to its users. The divisions are well-thought-out, and any product is merely three clicks away from the homepage.
3. Brand Your Business Consistently
The power of branding can transform the sales figures of all businesses, including Ecommerce. Forbes reports that consistent branding across platforms can help boost revenues by 23 percent.
Rather than merely focusing on your website, make sure to conduct branding on all channels, whether it be social media, search engine marketing, or advertising.
This includes having the same color scheme and design elements, an appropriately placed logo in all communications, and a consistent brand personality and tone in all the content you write.
When required, don't hesitate to take help from professionals. For instance, companies like Logo Design Valley can help your brand develop an impactful, relevant, and meaningful logo. Similarly, different digital marketing agencies also specialize in branding services.
4. Upsell
When you target customers just when they are making a purchase, you can effectively change their buying decision.
For instance, how many times have you visited McDonald's and supersized your order because it seemed a better and reasonable alternative? The chances have you considered it because your order-taker asked you about it.
You can do the same in Ecommerce platforms. Try to sell a slightly costlier but better option to customers by highlighting the benefits of the premium product and asking if the customer wishes to upgrade.
If your content is lucrative enough, there is a high chance that site visitors will agree.
5. Integrate Instagram
500 million! That's the number of daily active users of Instagram. And with every passing day, the number of users is increasing. Not to mention that it has become a vital platform for connecting brands and influencers with consumers.
Rather than only promoting your products on your Ecommerce website, you can gain wonders by integrating it with Instagram.
Market products through your Instagram posts and give your followers a direct way of purchasing your items. Instagram's Shop Now feature helps brands in redirecting their traffic to the exact page of their Ecommerce website that users are interested in.
6. Add a Facebook Store
Even though the popularity of Instagram is rising, Facebook still remains unmatched. Currently, there are 1.69 billion users on Facebook!
Now, you can create your own Facebook store as well. If your Ecommerce business uses Shopify, the Facebook store can integrate with it so that you don't have to keep separate inventory for both.
The best thing about Facebook stores is that it does not redirect users to another website – something they despise doing on social media platforms.
7. Participate in Local Events
Just because you are in the online business doesn't mean that your presence should only be limited to online platforms.
BTL and ATL activities are crucial for all kinds of businesses, especially the local ones!
To market your Ecommerce platform and hence ensure high brand recall, participate in local events. Whether it be sponsoring different events or interacting with customers through mall activations, do it all to boost brand awareness. This will eventually lead to an increase in sales.
8. Optimize for Mobile
As per eMarketer, 67.2 percent of Ecommerce sales came from mobile devices in 2019.
If your shop does not appear perfectly on all mobile devices, you will surely miss out. Remember, optimizing for mobile means further simplifying the interface. Make sure the UI is adaptable to a variety of screen sizes.
At the same time, don't ignore your desktop version, either. The best sales tactic is to target both types of customers!
9. Don't Give Up
Sometimes, people leave your website without buying anything. Does this mean that they are lost causes?
Not necessarily!
Instead, use it as a cue to retarget. Whether it be through SMS or email marketing, you can try to alter your communications as per their demographics and search history on your platform to try to attract them back to your site.
10. Engage via Live Chat
The only thing that an Ecommerce platform lacks compared to a traditional brick-and-mortar store is interaction with sales personnel.
However, now Ecommerce platforms can overcome this hurdle via integrating a live chat feature on the site.
To further streamline the process, now, you can integrate AI to the bots. This way, you can ensure that queries that can be answered promptly are catered to while detailed concerns can be accommodated through conversations with sales representatives.
Luxy Hair is a brand that uses such a feature to engage potential customers and respond to the order status queries of current customers.
Ending Remarks
Ecommerce has immense potential. Leverage it by taking the right measures. Use these actionable tactics to boost sales and watch as your platform becomes a staple in the lives of many.