//=get_the_date()?>
How To Setup an Affiliate Program Using Moonclerk [Updated Sep 2021]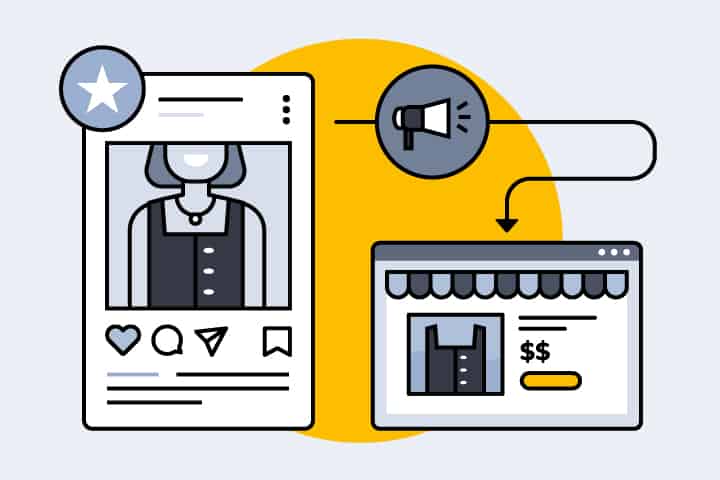 What is MoonClerk?
MoonClerk is a platform that you can use to accept recurring payments and one-time payments from customers. If you own an online store, you will come across the need to accept payments from the customers without going through any major challenges. That's where Moonclerk can benefit you. It will deliver a convenient and highly effective approach for you to accept payments. You just need to adhere to what MoonClerk offers and start accepting payments. Then you will never have to go through any major challenges on your own.
One of the best things about MoonClerk is the ability to customize it accordingly with the look and feel of your website. Hence, you can make sure that the experience delivered to the visitors who come to your website is not disrupted as you get Moonclerk for accepting payments. For example, it is possible for you to customize the MoonClerk form with images, colors, and animations of your preferences. Then you can simply configure it and start accepting the one-time payments and recurring payments. When it comes to recurring payments, Moonclerk would automate the payment process. Hence, you will never have to go through any major challenges with accepting customer payments.  
Can an Affiliate Program with Moonclerk Help Me Get More Sales
Yes, getting into an affiliate program with Moonclerk would obviously support you with generating more sales. It is a proven method available for anyone to increase sales volume without a challenge. In fact, you will be impressed with how the sales volume would increase upon signing up for an affiliate program with MoonClerk. Once you start experiencing the boost in sales, you will never regret the idea of getting into an affiliate program with MoonClerk.
In case if you don't understand how getting into an affiliate program with Moonclerk would help you get more sales, you should understand how an affiliate program would work. The base of an affiliate program would be word of mouth marketing. As you already know, word-of-mouth marketing is one of the most effective forms of marketing available for you to consider as of now. It would be possible for you to proceed with word-of-mouth marketing and get more people to buy products from different brands. People that are presented with the products would trust you and make the purchases without going through a lengthy decision-making process. 
You can take the traditional word of mouth marketing to the next level with a referral program. That's because you will be asking the customers to become brand ambassadors of you and promote MoonClerk. Then you will be able to reward them with gifts or special discounts. Hence, your visitors would be motivated to bring in new customers to your business, so that they can get more rewards. Along with this, you will be creating a win-win situation for both parties. 
Best Software to Use for My Affiliate Program with Moonclerk
Even though getting into an affiliate program with Moon Clerk sounds like an exciting thing to do, you should understand how to manage the entire affiliate program effectively. If you fail to manage it effectively, you may have to deal with the negative consequences that would come on your way. This is where you will need to understand the best software, which can be used to manage your affiliate program with Moon Clerk. 
Even though there are multiple software options available for you to manage the affiliate program with Moon Clerk, you should think about using a tool that you can rely on. That's where OSI Affiliate can help you. It will help you with managing all the referral codes in a highly effective manner. You can get a quick overview of your affiliate program via the dashboard. If you can stick to OSI Affiliate, you can continue to save your time. On the other hand, you can make sure that you will not be missing out on any of the rewards. It would help you to simplify the process of managing your affiliate program. 
Will an Affiliate Program with Moonclerk Help Me Get More Traffic?
Obviously, an affiliate program with a platform such as Moonclerk will help you with generating more traffic. If you can focus on the basics of a referral program, you will figure out how. When more people start promoting your website by being advocates, you will notice how the traffic generated on your website is increasing along with time. This is one of the most convenient methods of increasing traffic to your website. When you experience the benefits of this method, you will not have to look for any other method for increasing traffic. Hence, you can save a considerable amount of money from your marketing expenses as well. 
4 Advantages to Having an Affiliate Program with MoonClerk
Here are four of the prominent benefits that you will be able to experience by having an affiliate program with MoonClerk.
It would make your brand more visible 
When more people are promoting your business, you can increase the visibility of it. In other words, all the people who visit your website will be able to become familiar with your brand.
You can easily have a solid customer base
The referral program you build with Moonclerk will eventually help you to increase your customer base as well. Hence, you can receive support by taking your business to the next level.
You can increase the brand strength 
As more people continue to promote your brand, you can easily increase the overall strength of your brand. This will help you to stand above the competition.
You can track loyal customers with ease
As you use Moonclerk, you can easily track the loyal customers of your business as well. Then you can deliver a more personalized experience to them.