//=get_the_date()?>
Payments Referral Program Best Examples: Xoom, by PayPal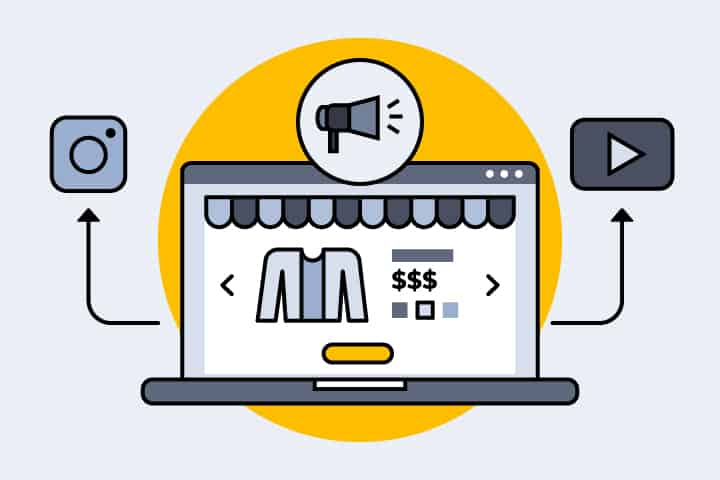 Referral programs are becoming increasingly popular as a way to incentivize customers and business partners. This trend has become prevalent in the payments industry because many businesses rely on these providers for their transactions. This post will go over one of the most popular referral programs among payment processors and discuss how it works. Specifically, we'll focus on the Xoom referral program.
Xoom is a company that offers money transfer services. They offer a referral program for you to share your Xoom experience with your friends and family – for both parties to get rewarded! The rewards are usually in the form of discounts, making them an easy choice if you're looking to save on remittance fees.
What is Xoom?
Xoom is a company that enables the quick and smooth transfer of money to another country. The platform accepts both money transfers in addition to bank account deposits. It promises a hassle-free way for customers living in the U.S.A. to receive funds from family, friends, or businesses abroad. It caters even to customers living overseas who want to send money back home in an effortless manner. It allows money sending without having to pay costly wire transfer fees.
Moreover, Xoom does not require a credit card for registration and transaction approval processes. Customers can securely make their transactions by using various forms of payment such as bank account deposit (ACH) details or debit cards with International transaction capability. Funds are then transferred through most domestic banks within 24 hours to recipients.
What is the Xoom Referral Program?
PayPal's referral program is one of the most successful programs in history and even inspired other companies to copy it. The company's latest success, Xoom, also has a popular referral program that encourages customers to share their information with friends so they can use all of PayPal's services too!
PayPal had one of the most successful referral programs ever, and its popularity spurred both Dropbox and Tesla Motors on later down the line when creating similar campaigns. It comes as no surprise then that Xerox would not let this opportunity pass them up either; after all, how many people would pay for using another service if given an incentive?
Xoom is an international money transfer service that allows customers to pay people and businesses abroad. Xoom has a referral program where you earn $20 for every person who makes their first transaction with the company through your link, but there are also some clever restrictions! First of all, they have to be real accounts (i.e., not set up just as a way around getting rewarded). Secondly, if someone uses your link and then closes their account before using it again on another occasion – even after making one purchase – they will still reward them anyway.
How to Promote the Xoom Referral Program
Get your friends' email addresses
Offer your friends something in return when they give you their email address. If you have your own business, you can give them points just for giving you their email address and give them some bonuses for signing up under your link. 
You could also incentivize new sign-ups with free goodies like a t-shirt or lanyard! The most important piece of advice is to always have something in return for your referral, like discounts on product and service subscriptions.
Send them a message with a link to the referral program
To send a message with a link to the referral program, first build and draft your message. Be specific about what it is in particular about them that you enjoyed or liked. Then, share Xoom. Highlight how it is a fantastic product that can benefit them. Include the clickable link as an attachment or hypertext reference within the body of your email so they can quickly locate it when they receive your email in their inbox.
Include instructions on how to refer someone in the email you send out 
It's not enough to provide your subscribers with a link and hope that they follow the instructions. To get them signed up, you need to tell them how. In-person or via email: give clear directions on what actions will qualify for incentives.
The instructions you provide a new user with can be the difference between them joining your site or not. When they are signed up, it's essential to give clear and concise directions on navigating your website. Please make sure you include specific information about their promotion link so that both parties get credits when someone joins through their referral!
Stay on top of it and make sure that they get thanked and rewarded every time someone invites someone else!
Every day, people are being rewarded for sharing their friends with a referral program. You may have given your friend some form of reward before signing up, but don't stop there! There are more rewards to be had as you recruit them and help get the word out about our great product or service on social media channels like Instagram and Twitter.
PayPal has been in business since 1998 and is an online payment service that allows people to transfer money electronically. They offer a wide variety of services, including person-to-person payments, eCommerce solutions for small businesses; mobile payments via apps or text messaging on smartphones; and credit card processing through their subsidiary company Braintree. 
One of the things we love about Xoom by PayPal is making it easy to refer your friends with benefits. When you recommend someone sign up for this service, they'll give you $20 when they spend at least $50. Xoom offers a payments referral program that allows customers to refer friends and family members to the service. It's worth noting that there is no limit on how many people can use each referral code, so it shouldn't be hard to rack up some rewards from this deal. If you've been looking for a way to make some extra cash by referring others to PayPal services, this might be what you want.