//=get_the_date()?>
How To Set Up Stripe Affiliate Program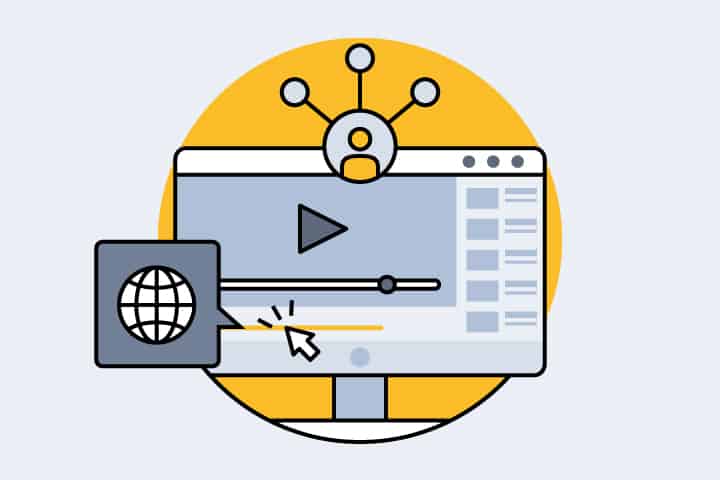 What Is Stripe?
Stripe is a technology company that aims to build economic infrastructure for the internet. For easy internet transactions, businesses of all sizes have used their software to accept payments and maintain their businesses online.
Through this, they help businesses get over the barriers of online commerce and possibly help companies start and grow to a great height. Also, it increases economic output. Not just locally, but international trade.
Can An Affiliate Program With Stripe Help Me Get More Sales?
Stripe aims to help businesses and individuals transact online without any issues. For businesses, they can get more sales by merely incorporating affiliate marketing into their marketing strategy. The reason an affiliate marketing program can help you get more deals is due to its targeting feature.
Recommendations from people are often more effective than traditional ads, which is why incorporating affiliate marketing into your business will help boost sales and awareness. To get more customers to see your product and services, recruiting your customers into being affiliates might be a decision you wouldn't regret.
Best Software To Use For My Affiliate Program With Stripe
There are lots of affiliate marketing software that can be used to run your business, and they all come with their pros and cons. You will have to pay for most, which no doubt gives a much better return of investment on your money. Here are some of the affiliate software that you can use to drive more sales to your business.
1. OSI Affiliate Software
When it comes to one of the best affiliate marketing software companies, OSI Affiliate never fails to top the list. OSI Affiliate comes with exciting and robust features that allow you to get the most from your campaigns. Its incredible reporting system is one of a kind, with responsive support agents always on standby to help you.
OSI affiliate is jam-packed with numerous cutting edge features that are trying to mention all will be exhausting. For instance, its social sharing feature can help give your marketing campaign more visibility, even go to potential affiliates.
2. Rewardful Affiliate Software
Rewardful is an intriguing affiliate tool that businesses with Stripe as their payment processor can incorporate. It's an excellent tool, with 2-way sync, thereby allowing you to see all information regarding sales right from your Stripe dashboard.
Another incredible edge is its ability to calculate refunds and canceled orders from customers, making it easier to manage affiliates. Rewardful affiliate software also has a great sorting system, which allows you to see your affiliates via their performance metrics.
Additionally, you will also get detailed reports of activities on your website, like the number of visitors, clicks, active and expired cookies and lots more.
3. FirstPromoter
Not only can you use this excellent tool with Stripe, but with other subscription billing platforms like Braintree and Chargebee. With Firstpromoter, you don't need to ever worry about technicalities, as it's super easy to set up.
Apart from the affiliate links, FirstPromoter also helps you to track referrals. Payouts can be set up in just one click using PayPal. You don't need to worry about the calculations since all your subscriptions, upgrades, cancellation, and downgrades are calculated by the system. With FirstPromoter, you don't have to worry about these when you can focus on other pressing needs.
4. LinkMink
Why many Stripe users love LinkMink is because of its deep integration into Stripe. That means you have full control of the approval process if you wish. Since it's deeply rooted in Stripe, it makes calculating your subscription and cancellations seamlessly.
With LinkMink, you can segment your affiliate into different groups and even set up a payment structure specific to each group. If you've been using another affiliate software, they also offer seamless migration of your data.
5. iDevAfiliate
If you're looking for old school, here you have it. It is one of the oldest affiliate marketing tools in the market, and its old rusty look is evidence of that. The UI might look somewhat out of fashion; it does work with a well-structured origin system.
With a monthly plan, you get access to unlimited referrals, which help boost sales and engagement for a month. After your first trial, you'll opt for the yearly plan since the investment return is astonishing.
Will An Affiliate Program With Stripe Help Me Get More Traffic?
Affiliate marketing aims to amass more traffic and sales, and you can do that with an affiliate program with Stripe. All you have to do is use one of the best affiliate software and integrate it into your Stripe account.
Depending on the software you choose, you should be able to monitor traffic, referrals, subscription, and more from your Stripe dashboard. Since awareness is coming from real people, a boost in sales is inevitable.
4 Advantages To Having A Referral Program With Stripe
1. More Traffic And Sales
Every digital marketer's goal is targeted traffic, and such can translate to sales if the sales funnel is well implemented.
2. Willing Buyers
Potential customers are most likely to buy your products and service when referred by a friend.
3. High Retention Rate
Customers gotten from referral programs have a more retention rate than those who became customers through other means.
4. Increased Marketing Reach
Not only will you make more sales from affiliate marketing, but you'll also be able to create more awareness about your brand and what it stands for
Final Words
Many benefits come with running affiliate marketing, especially in business growth. If you can target your campaigns at the right people, achieving your business goals becomes possible. To ensure you get the best from your affiliate program with Stripe, only use a reliable affiliate software like OSI Affiliate, and you'll be proud you did.