//=get_the_date()?>
25 Best Small Business Marketing Tools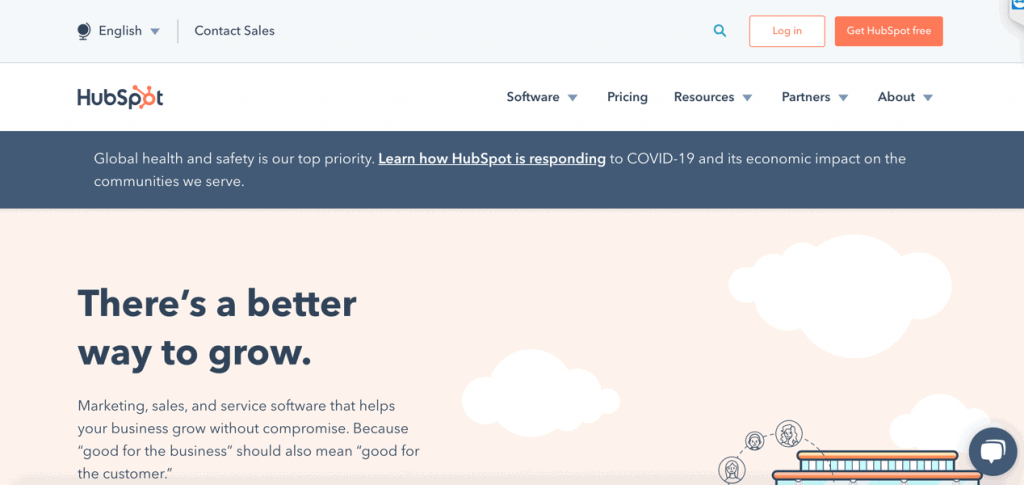 If you are looking for marketing tools that will take care of all your problems then Hubspot is definitely one of them. It is a content marketing tool that will help you with sales and improve your customer relations by taking care of everything in your small business. By using Hubspot, you will have everything you need to expand your business and increase your sales. There are several products offered by Hubspot for free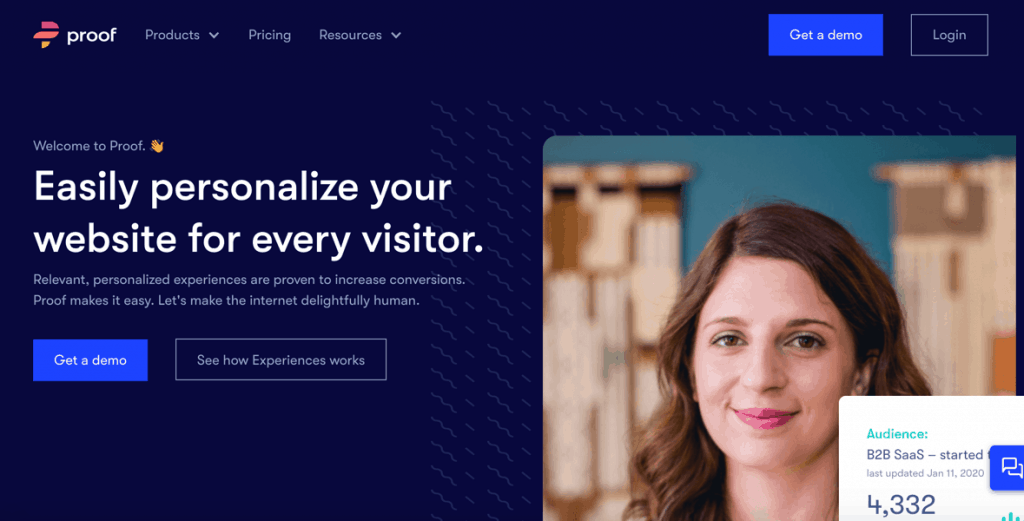 Welcome to number two on our list. Proof has been designed to help you in displaying your social proof on your business website in the way it will be most effective and convincing for the visitors. This marketing strategy is pretty much used by every small business owner who is hoping to succeed in the business. This marketing tool is very easy to download as you only need to copy and paste the pixel from they are offering on your own page and you're done! After pasting the pixel, Proof will help you in integrating your website or CRM and display your targeted customers.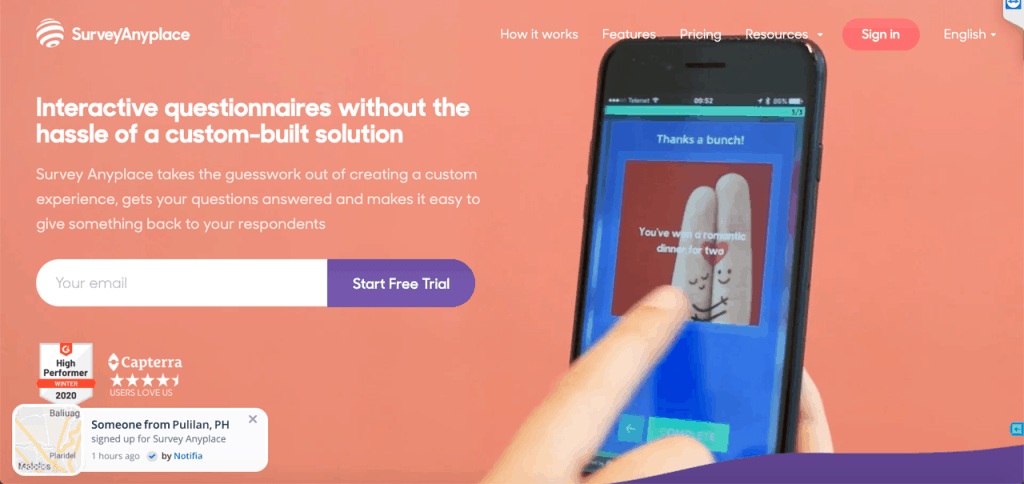 If you are looking for an online marketing tool for small businesses that will allow you to expand your business and make more sales then Survey Anyplace is a good option to invest in. Small business owners tend to get confused when it comes to choosing the right marketing tool that will help them in taking their business to the next level. This tool will help you in creating an experience that will enable you to build your own surveys and edit them according to the requirements of your brand. This tool is pretty simple and quick to use. It has streamlined for mobile and optimized the experience of the survey in a way that will make it more convenient for you to use. In this way, the data collected from different users will be used accurately and you will have better insights into the users visiting your website.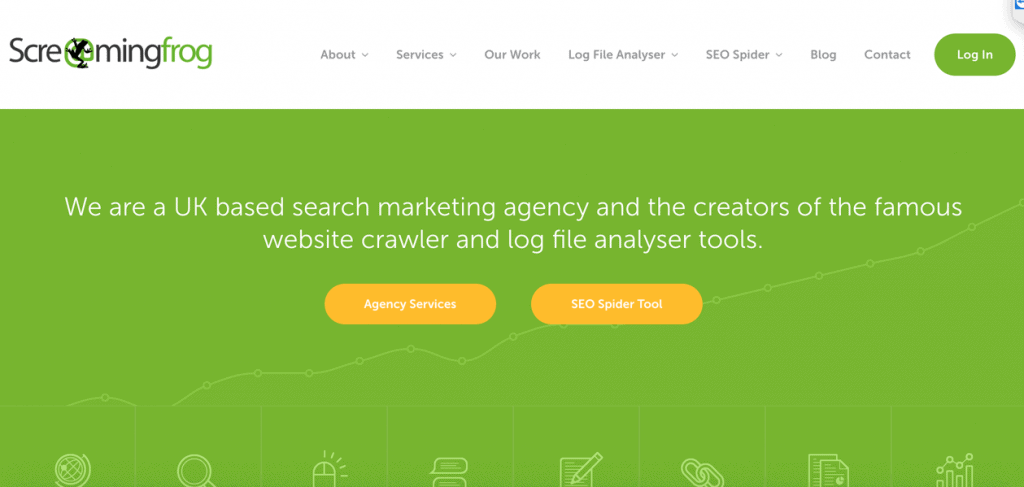 We are all aware of the importance of SEO and how it should be taken care of when it comes to running small businesses. Fortunately, this tool will help you in identifying the issues of your SEO in web pages and URLs. This marketing tool will flag various issues for you including metadata, page titles, duplicate content, broken links, and a lot more.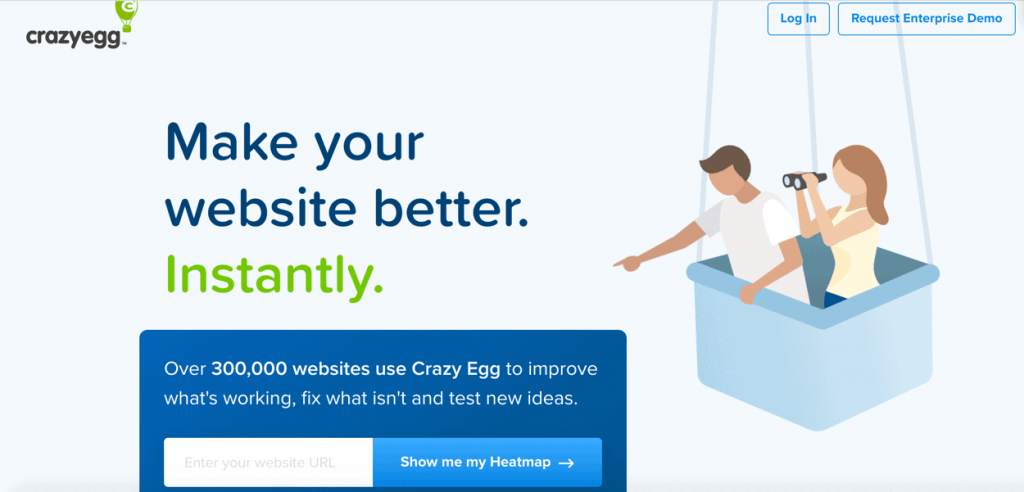 If you want to collect data from your customers and get juicy insights that will help you in reaching out to them then there are a couple of marketing tools that will help you to be there. These tools include scroll maps, click reports, A/B testing tools, user session recordings, and a lot more. What these tools will do is allow you to gain more insights about how your customers are utilizing your website, what are your website visitors looking at and how long do they spend.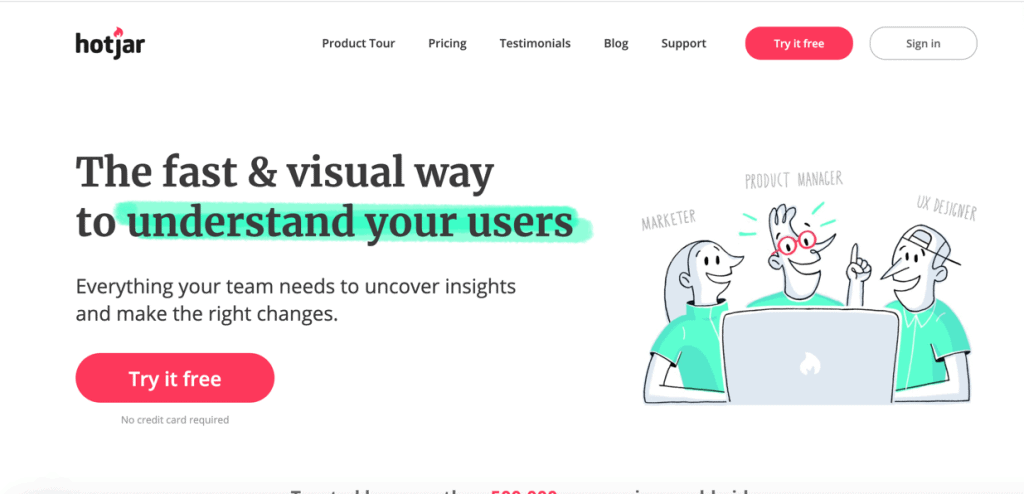 HotJar is currently considered as the world-class platform of customer experience analytics. What you will be getting out of this marketing tool are several features that will help you in understanding the behavior of your website visitors including; form analytics, on-site polls, surveys, and a lot more. This marketing is simple to install. All you need is a script that will help you in setting up all the features across your website. Moreover, this tool is exceptionally affordable. It also offers free services depending on your requirements. If you are looking for a tool that is powerful for research then HotJar is definitely the one for you.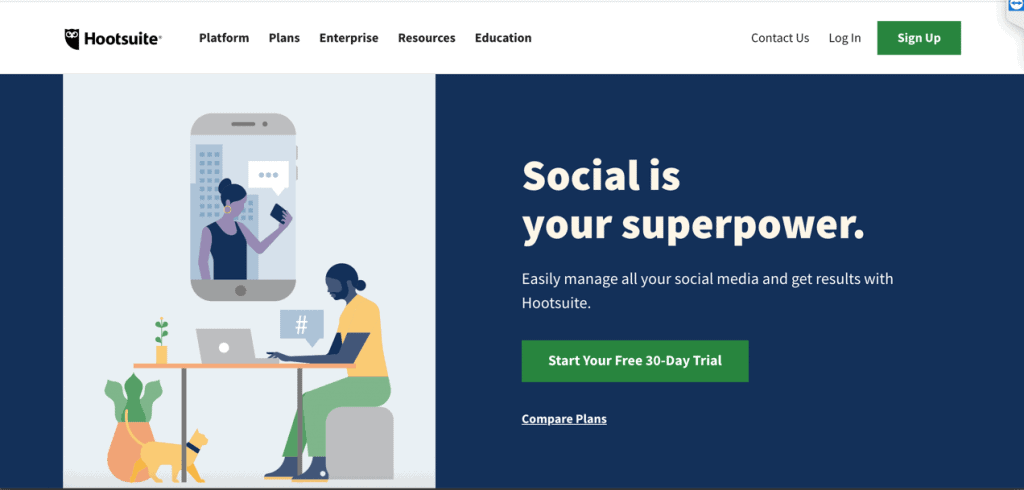 >Welcome to number seven on the list. Hootsuite is another marketing tool that will help you in scheduling, planning, and pre-scheduling your social media posts. This tool will be at your service 24/7 as it helps you in engaging with international audiences who will spend time on your website and hopefully purchase something. If you are worried about the functions of engagement then don't be. This tool operates within the system dashboard which means that you now have a better opportunity to identify the key hashtags and influencers who might be beneficial for your business.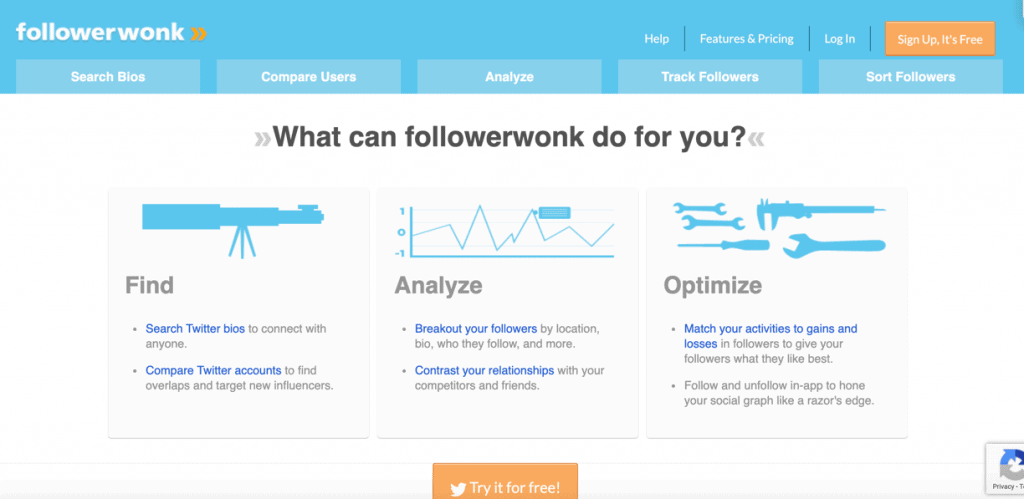 If you want to strengthen your platform on Twitter and make it the strongest one then you must consider getting Followerwonk. This tool is designed to help you in mining your Twitter Analytics. It is a great investment as you can find many targeted accounts of customers. In this way, you will be able to develop a posting and content strategy that will allow you to figure out the demographics of your followers. This will ultimately help you in delivering high-quality content that will attract more customers to try out your products and services.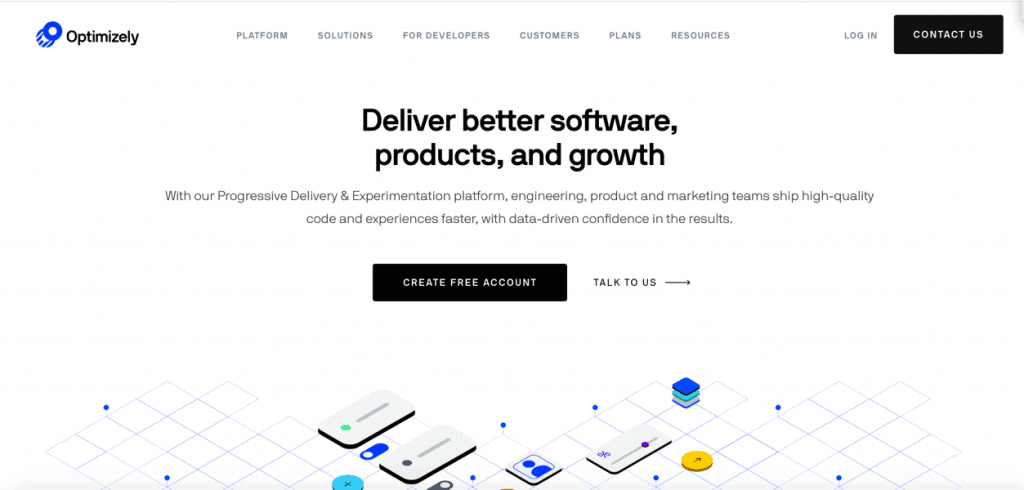 This is the gold standard when it comes to experimentation online. This is a tool that you must consider using if you are doing a conversion rate optimization. This tool will allow you to run A/B tests consistently. These tests will then be multivariate on your website to lift up revenues and conversion rates. This tool has also succeeded in expanding the feature set and operate under the banner of "experiment everywhere". This will help you to empower the server-side product experiments and capabilities of deep personalization. This marketing tool will give you a powerful workflow and knowledge when it comes to management solutions.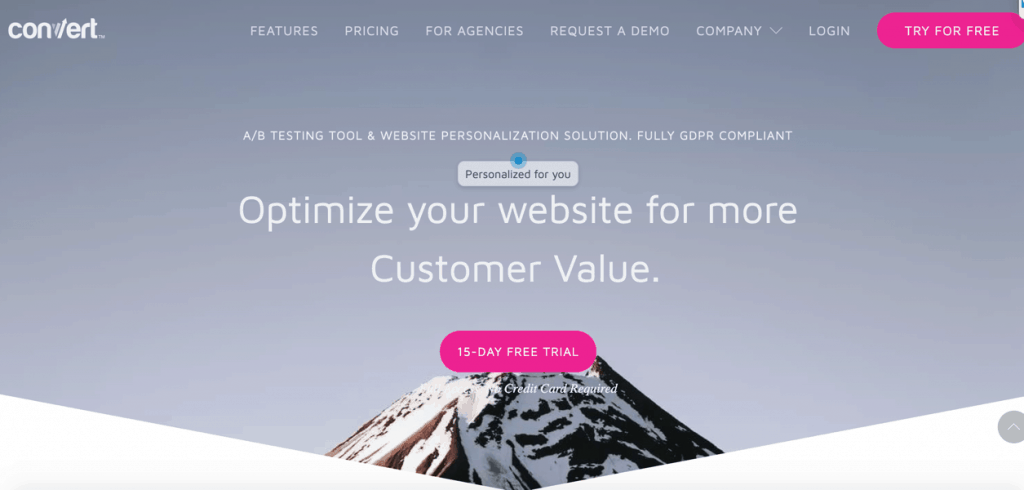 If you are looking for a marketing tool that is more affordable in the list then Convert.com is your way to go. This platform is very affordable as compared to others on the list. The user experience on this site is awesome and their performance is great. This platform is exceptional for use and is super quick and easy. Their features do resemble Optimizely in a lot of ways but the majority of online marketers tend to choose this platform over others due to the ease of use and the affordability factor. If you want to invest in an affordable marketing tool for your small business then this is a great option.
11. Sniply
Sniply is another small business marketing tool that will help you in generating links to your content. What this will do is give you a great shot at tracking and analyzing the sources of your traffic on the website. These links will help you in getting in touch with your content directly and also include a call-to-action on any page that you may prefer. Other tools offered by Snipply include analytics for the purpose of tracking current visitors, conversion rates bounce ratea and many other relevant data that may be crucial for the smooth running of your website and business.
12. KISSmetrics
If you own a SaaS business then KISSmetrics is the right platform for you. This marketing tool will enable you to find out the point where your prospects are coming from. Moreover, you will be able to track their journey on your website and provide a better experience to them. KISSmetrics will provide all the essential information you may need in order to optimize the channels of marketing, attract more customers, and increase your conversion rate on your website. This is a great marketing tool that you can use for expanding your small business and increase sales.
13. Intercom
Welcome to number thirteen on our list. Intercom is a platform for communicating with customers. It will help you in tracking the point where your customers are feeling challenged while surfing on your website. It will help you in addressing the problems of your customers and solve them in a more effective way. This marketing tool will provide insights when it comes to the areas that need improvement on your website. It will also give you an opportunity to communicate with your customers through live chat and keep them engaged.
14. Pendo
If you are looking for a marketing tool that will help you in capturing all the user behavior, collect customer feedback, and serve contextual help to your website visitors then Pendo is the right tool for you. It actually acts as an extension of your products so that you can perform all the important tasks in a well-balanced and easy way. This platform will offer powerful reporting on your webpage as well as feature the usage so that you can improve the performance of your website and the quality of your products and services.
15. GoodData
This marketing tool is intended for small businesses as it is considered more suitable for enterprise businesses. It is an incredibly robust tool that will give advantage to any online business. Instead of utilizing just the limited resources you might have and trying to maintain the BI infrastructure, GoodData will help you in focusing on turning the information you have into an important insight that could help you all across your business. This is why GoodData is considered an exceptional marketing tool that will help you in growing your small scale businesses.
16. ChartMogul
Welcome to another awesome business intelligence tool that will help you in increasing sales. ChartMogul will help you in combining many other potential tools that you are using already. These tools include Zapier, Slack, Zensesk, and a lot more. What this will do is give you an opportunity to calculate the key metrics you have in real-time. This tool is your ticket to saying goodbye to Excel spreadsheets once and for all. It will take care of everything for you and reduce your burden as a small scale business owner. Make sure that you have checked out this platform as it has a lot to offer in the long run.
17. Feedly
If you are trying to build a social presence for a long time but the struggle never seems to end then you are probably using the wrong tool or not using any tool at all. Content curation is something that can take up a lot of your time. This is why, Feedly is here to help you in searching, organizing, and sharing the relevant content that could be useful for spreading the word about your business and improve the rate of conversion. Feed;y will also combine with other numerous project management tools including Trello and Slack.
18. ClearVoice
This is a digital marketing tool that will enable you to manage your platform as well as create awesome content. It is a collaboration tool that will give you an opportunity to connect with editors and freelance writers whom you can hire for creating highly professional content for your website. As they require an annual subscription so ClearVoice may not be the best option for you if you are just starting out your small business but it can definitely be considered as it will help you in speeding up your content marketing game.
19. Contently
If you are looking for a platform that provides many features and tools in one then Contently is the right option for you. This tool will not only enable you to optimize and schedule content but also help you in connecting with freelance writers whom you can hire for writing articles and blog posts. If you want engagement on your website then it is recommended for you to fill it up with related and interesting content and Contently will make sure to serve the right opportunity to you. This platform will also take you to enterprise customers.
20. Wistia
We are all aware of the fact that video marketing has been in the hype pretty much this whole year. If you want to boost your sales rapidly without wasting any more time then video marketing is for you and Wistia is the right video tool to help you in achieving this goal. There are many other types of content and social tools just like Wistia but it offers automation, analytics, and the perfect spot for you to host your videos. It is a well-known platform that will help you in getting more sales within no time of starting your business so make sure to check it out.
21. Reveal
Knowing and understanding Customer Value is important to any eCommerce focused on growth because Customer Value is the true indicator of your customer acquisition quality but at the same time is a clear indicator of your success in retaining and delighting your existing customers. Reveal is a Retail Analytics tool that offers automated advanced reporting for eCommerce. The software is analyzing customer, product and order data, based on two main metrics: Cost of acquisition (CAC) and RFM scores. The dashboard provides insights into NPS scores, Retention Rate, Product Return Rate, Gross Margin per Customer Type, Cohorts and Customer Lifetime Value.
Conclusion
These are some of the top digital marketing tools for small businesses. If you want to know more about other marketing tools, here is a bigger list of over 100 digital marketing tools that you can use to grow your business.