//=get_the_date()?>
10 Best Small Businesses Marketing Tools – Updated May 2023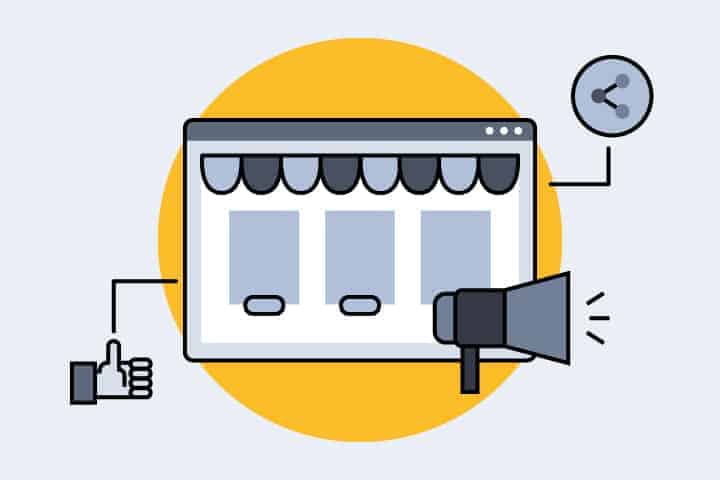 In the United States alone, there are over 28 million small businesses. Do you know what that means? The competition is intense, and you need to step up with some incredible marketing tools. These tools would serve as an edge over other businesses, mainly when appropriately utilized.
Although the competition is intense, you still have a chance to have a share of the pie. In today's digital market, you don't need to operate only a brick and mortar business. The internet offers excellent opportunities. In this article, you are going to learn some remarkable marketing tools, ranging from a photo editor to a booking system for small business that you can use to stay ahead of the competition and drive sales.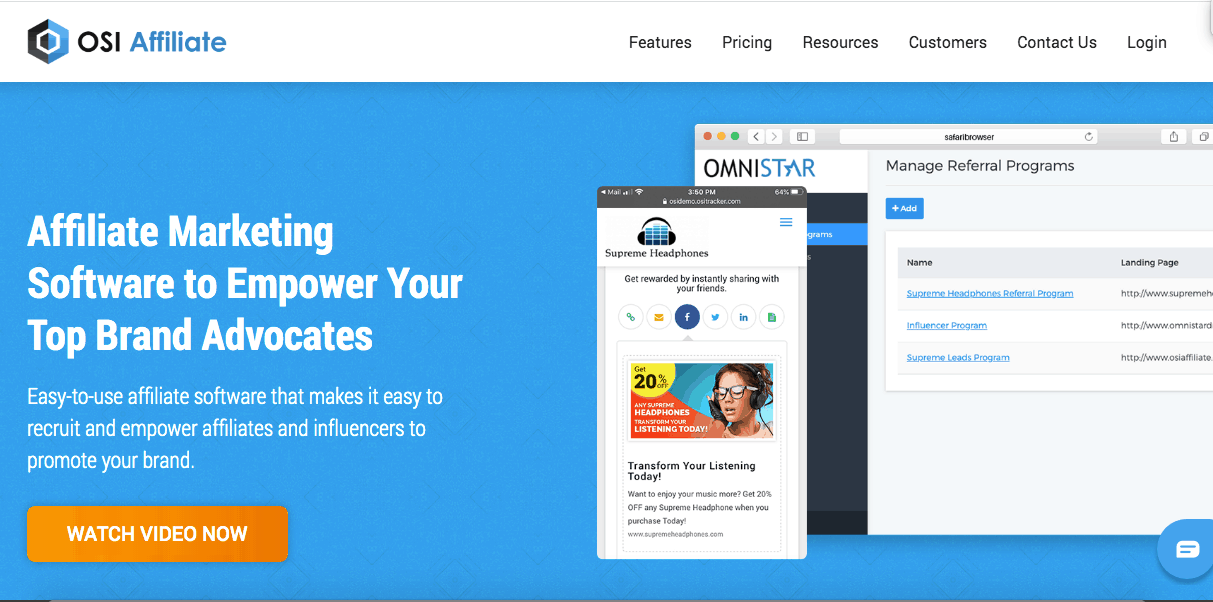 If you want your business to buzz with lots of order and traffic, you need to delve into affiliate marketing. This marketing strategy is unique and complex, which is why so many small businesses are yet to tread this route. But with OSI Affiliate software, complexities no longer exist. This software allows you to run affiliate marketing and increase sales and customers overnight. When you run into some technical issues with this software, the company is always on standby to help ratify them.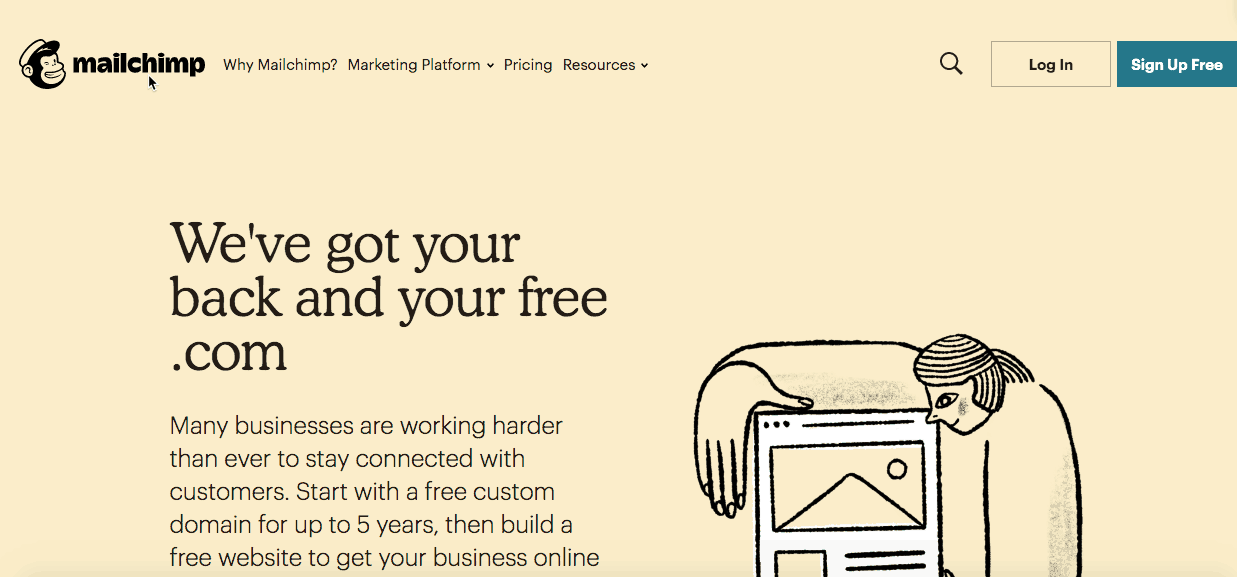 MailChimp is an email marketing tool that allows you to grow your email list through customized signup forms, pops, and landing pages. Using this marketing tool is pretty straightforward. Although at first, the interface might be confusing. When you play with the marketing tool for some minutes or hours, you will get the hang of how it operates. Building an email list is something every business should not disregard, as it would determine the business's level of success.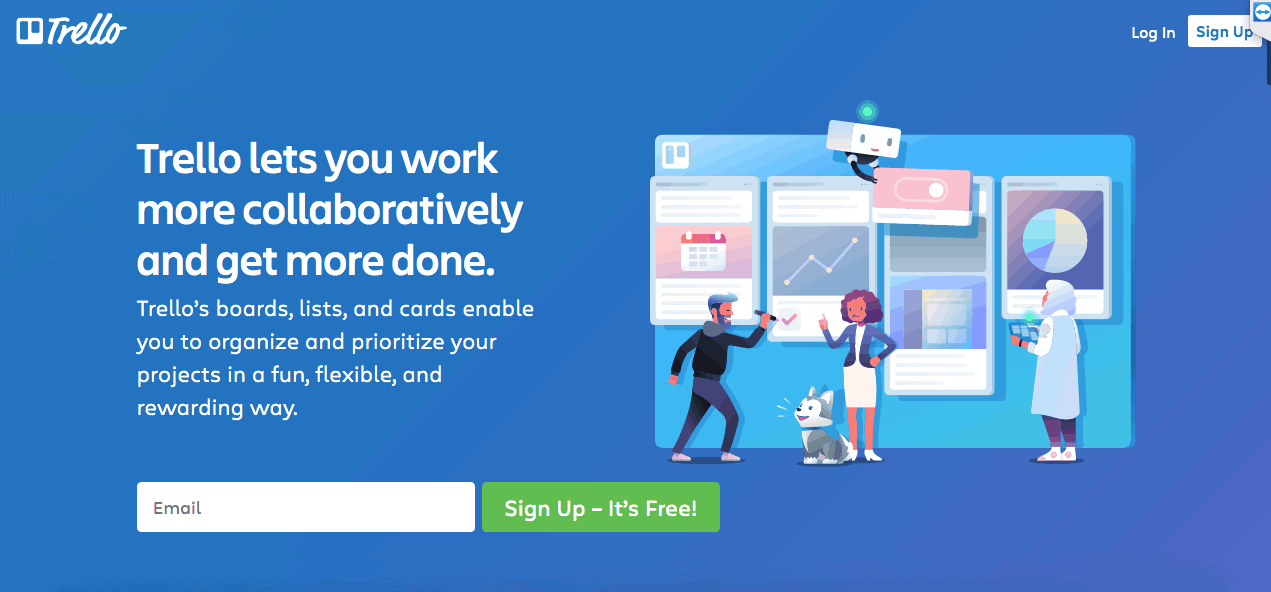 To many who are still pretty new to this software, it isn't a social media like many people often thought. If you are a business working with a team of workers; then, this marketing tool would be beneficial. What this tool does is to bring your team in one single platform for effective collaboration. For instance, you can share content with your team through Trello before it goes live. It allows your team to go through the material and make changes where necessary. Trello isn't the only tool that can do this and there are many notable Trello competitors to choose from, but it is by far the most reliable.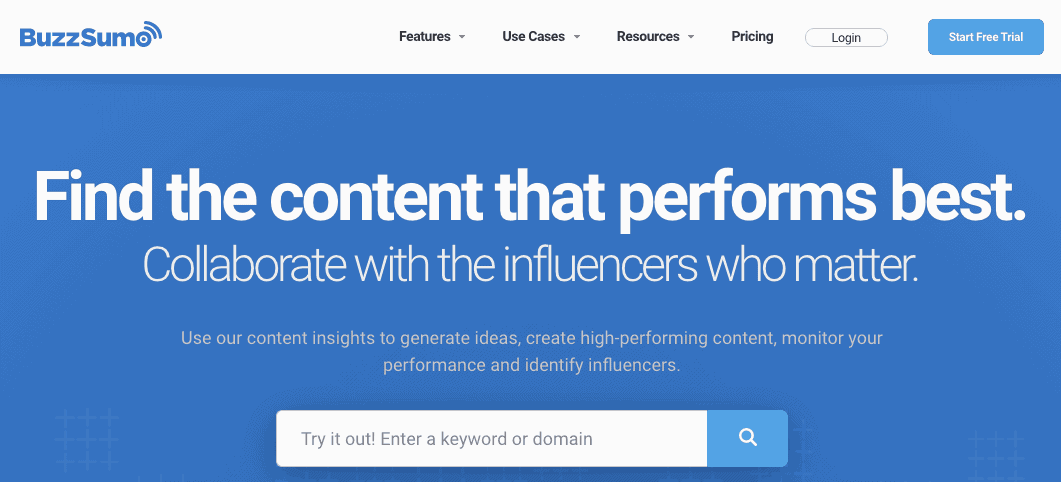 If you're a business looking for a source of traction, BuzzSumo can offer you that by linking you up to top influencers in your industry. With this incredible marketing tool, you will be able to search a database of top influencers who you would form an affiliation. Aside from this remarkable feature, it comes with powerful analytics that allows you to take a peek at past trends and current trending topics and mentions. With this insight, you will learn of areas you need to improve as a business. Lastly, you can use this tool to assess accessible content, most shared, and referenced. As a business, this tool should not be missing.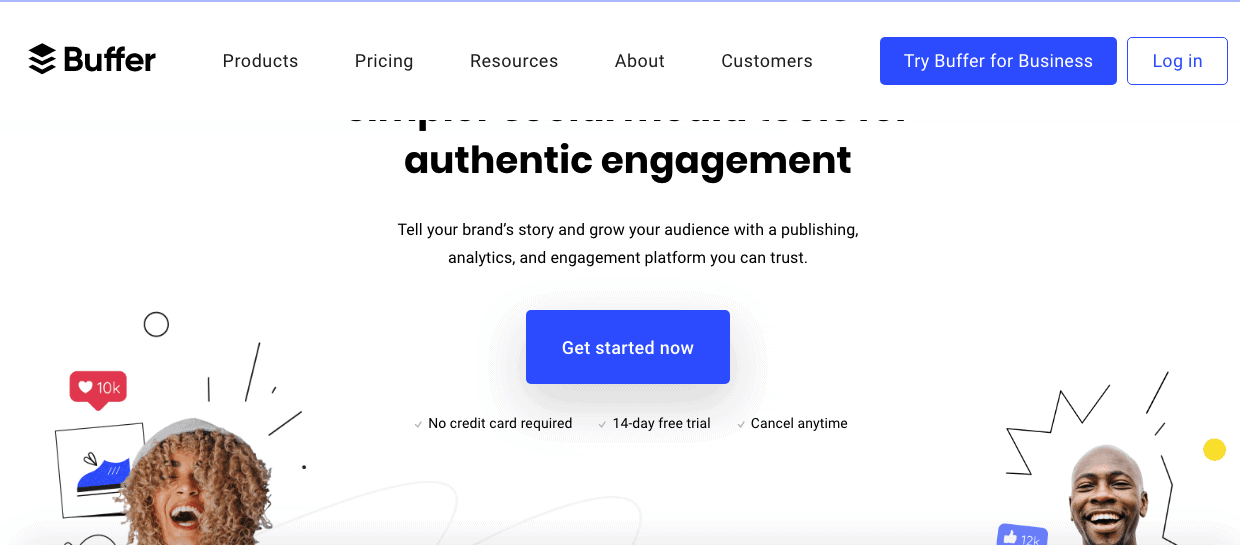 If social media is part of your marketing strategy, then you can't do without Buffer. Buffer is a social media management tool that allows you to manage your social media handles in one platform. With this marketing tool, you will be able to schedule a post to your various social media accounts, build your brand, and engage with your audience without hurdle. The benefits of this marketing tool are enormous and would ensure you reap the full potential of social media. If you want to get the full features, you might need to consider opting for the upgraded plans. By doing this, you get more features and goodies that would benefit your business in the long run.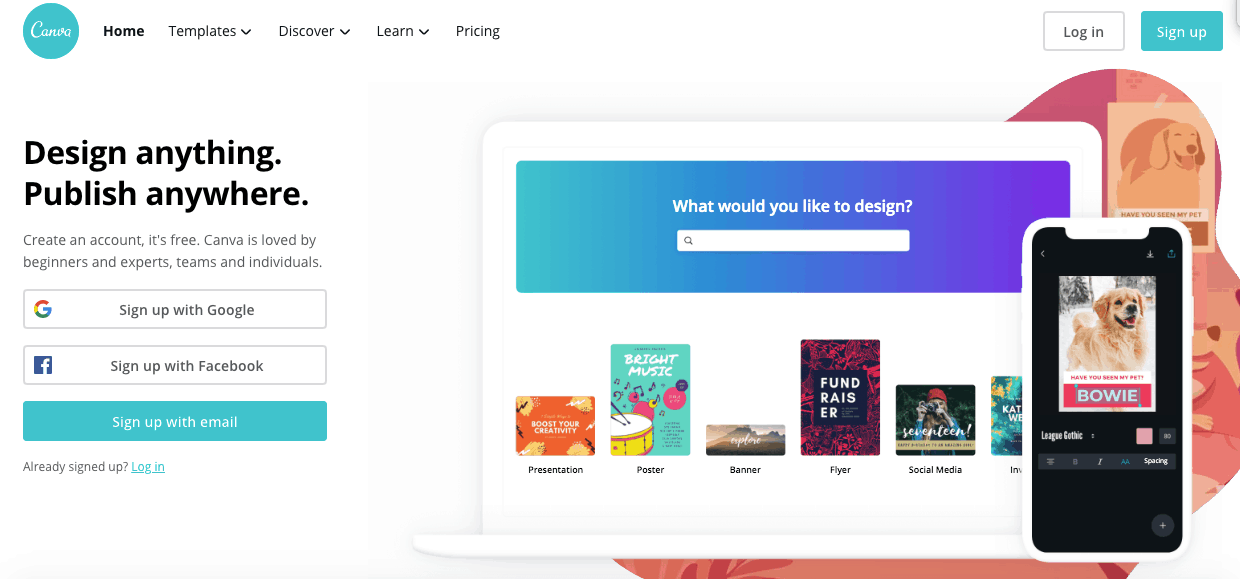 Since your business is online and has a website, one thing that you can't do without is visuals. That is where Canva comes in, as it helps you create exceptional images that would give the desired effect. It is not like Photoshop, where you need to be a skilled user. It is effortless to use and master. Canva features tons of templates that you can edit and customize to your taste. It is so easy that even a dummy would flawlessly use it within minutes of exposure.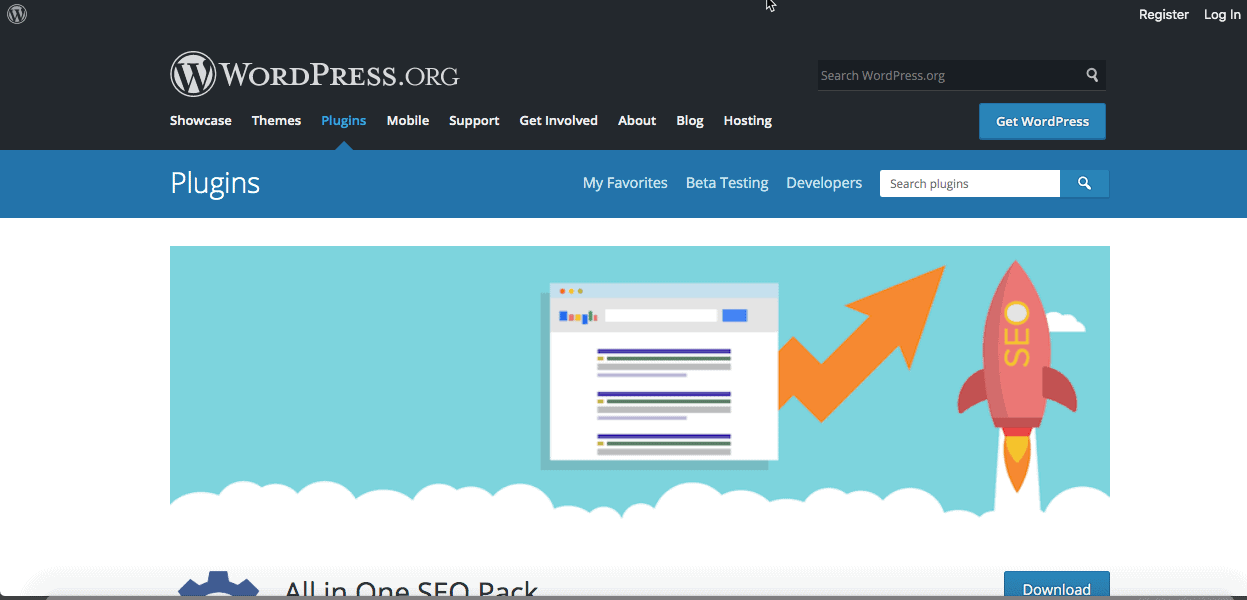 If you run a WordPress site, then this plugin would ensure your SEO game is on top. It is one of the most popular SEO plugins that make your content accessible to both search engines and users. With this tool, you will be able to get XML Sitemap support, get an advanced canonical URL, META tags automatic generation, and is compatible with most plugins. If you're ever confused about how to use this software, there is always a guide that would help you. All you have to do is click the '?' and you're good to go.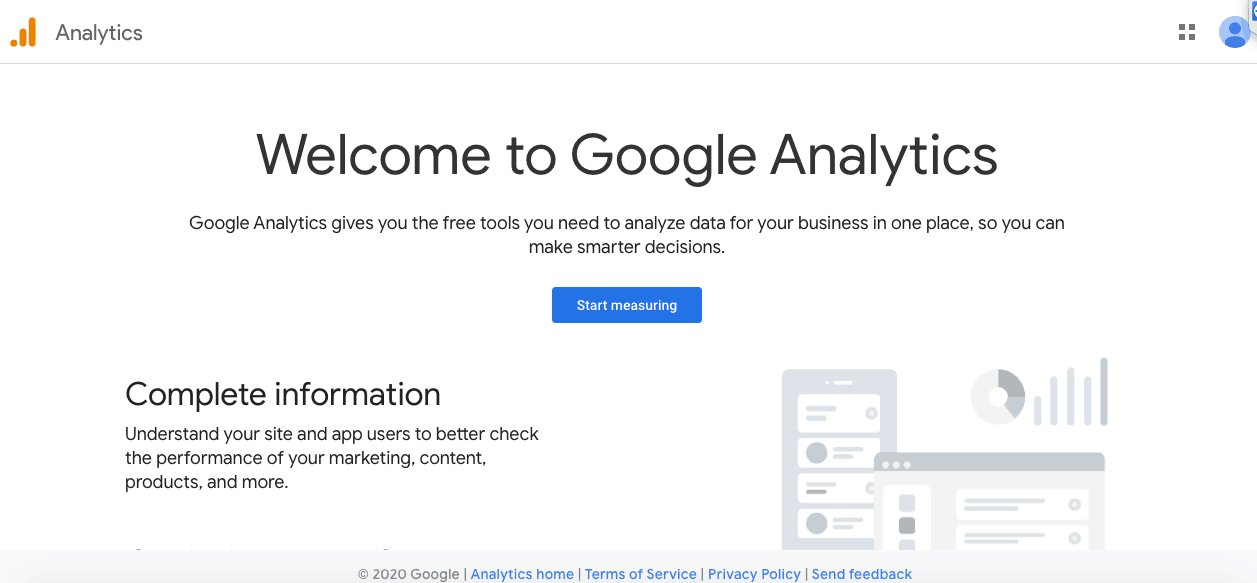 Every business wants to achieve growth, and one of the most reliable and trusted ways to monitor growth is through Google Analytics. With this tool, you would get to understand the amount of traffic your site generates daily, source of traffic, location of visitors, search terms, and, most of all, your most popular pages. This information or insight would help you diverse a better marketing strategy that would spill in more results.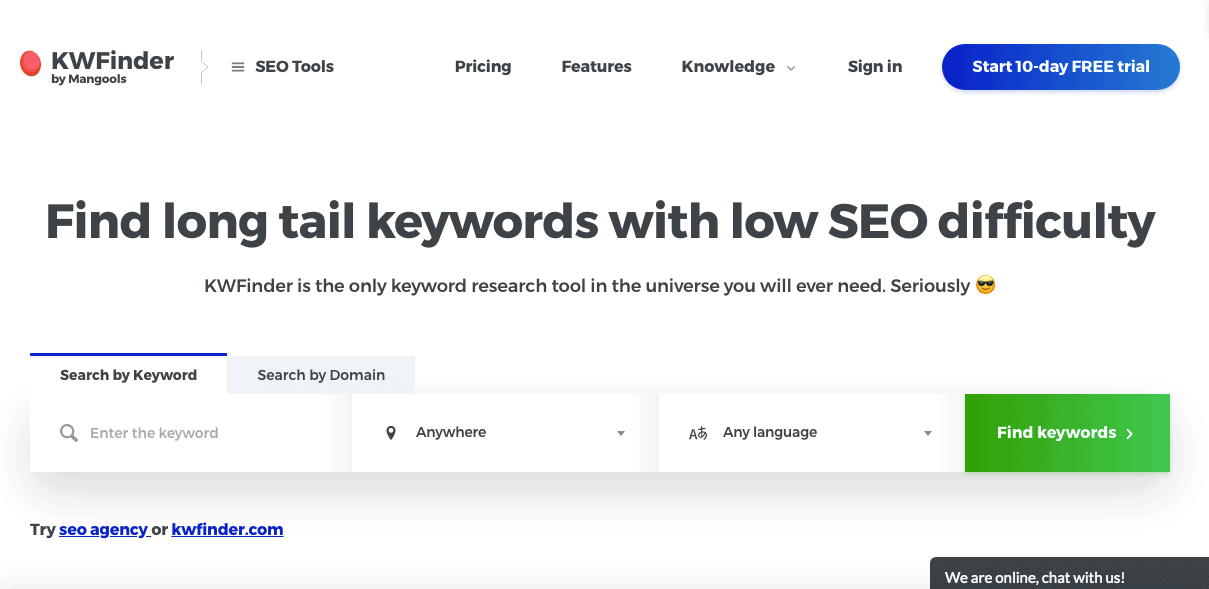 Before you sit down to write any content for your blog, you first need to determine if you're targeting the right keywords. With tools like KWFinder, you will be able to conduct keyword research and discover a lucrative keyword that would bring in more traffic. Writing content for your business without first conducting keyword research is a mistake you should never make.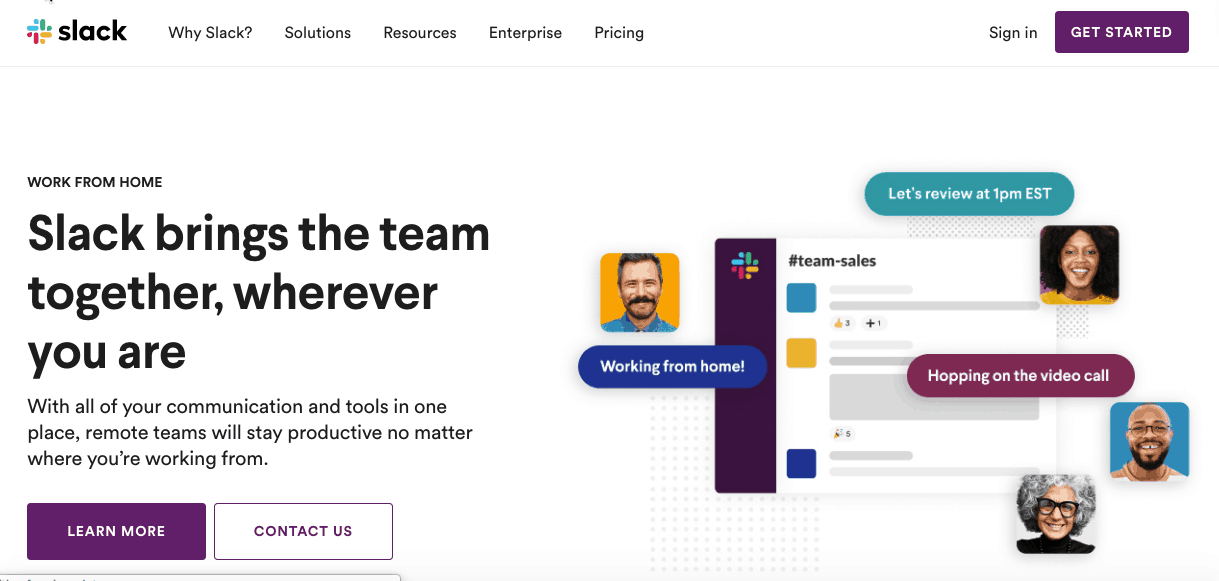 If you are working with a team, then this tool would be very beneficial since it allows for effective communication. With slack, you will be able to notify your team or workers about any development. With this tool, you can find virtually any slack app for any purpose.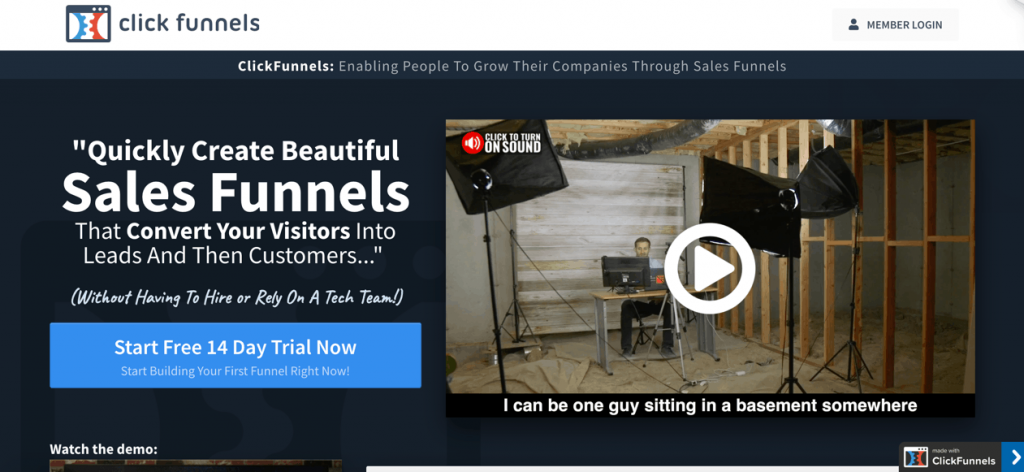 If you plan to sell anything online, you will need a platform that can help you automatically communicate your product to your customers. Clickfunnels allows you to do this using beautifully crafted templates. The platform itself has several built-in models that you can use. But you can further customize these based on your brand colors. The best thing about Clickfunnels is it is designed with sales in mind. This means that you are sure that the format of your sales pages is structured to attract more sales.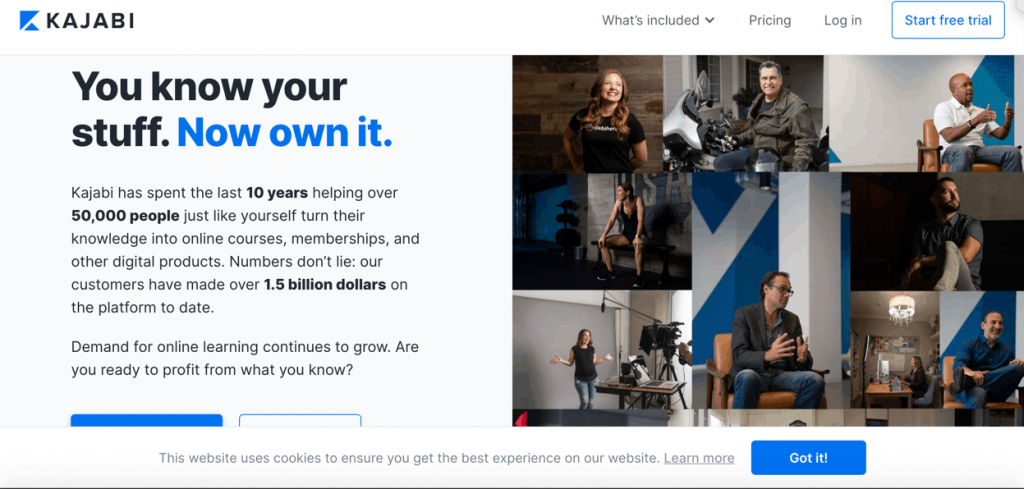 Kajabi is now growing to become the top platform for online courses. It provides a platform for structuring your course modules and a place to upload your videos; they also have a landing page feature that allows you to create sales pages right from the platform. What I like the most is the unlimited video hosting. This allows you to easily add as many videos as you need for your online course as well as manage your sales system in one convenient platform.
Once your business grows, you will need an online platform to manage your tasks. This becomes more important if you have online freelancers working for you. Asana allows you to manage your tasks online easily, plus you can assign them to the right people through proper tagging. You can also set deadlines for tasks and see which ones are completed at a glance.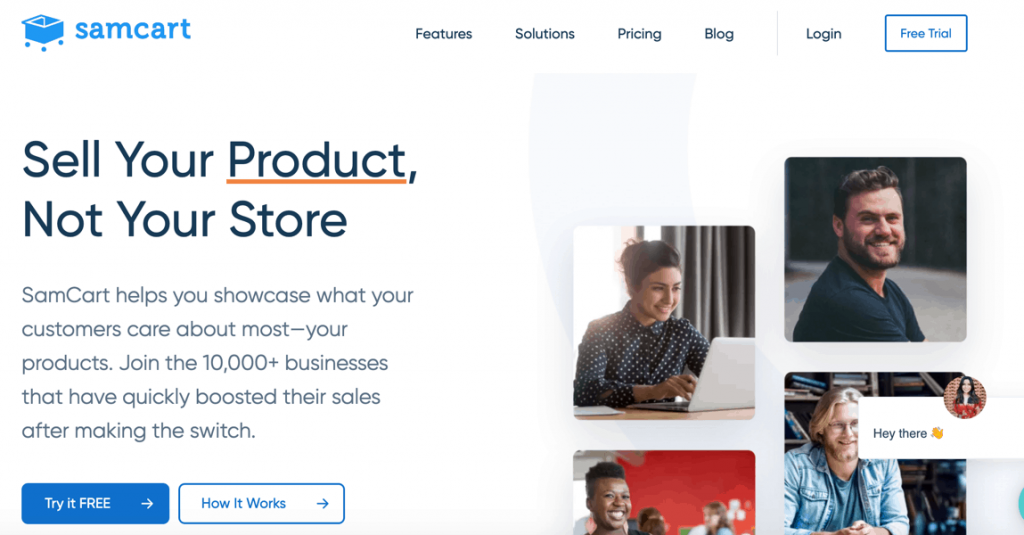 If you are looking for a system that accepts payments for your products and services, you may want to try Samcart. This integrates your payment systems easily with PayPal and credit and debit card payments. This takes the complications out of your payment systems so you can focus on serving your customers.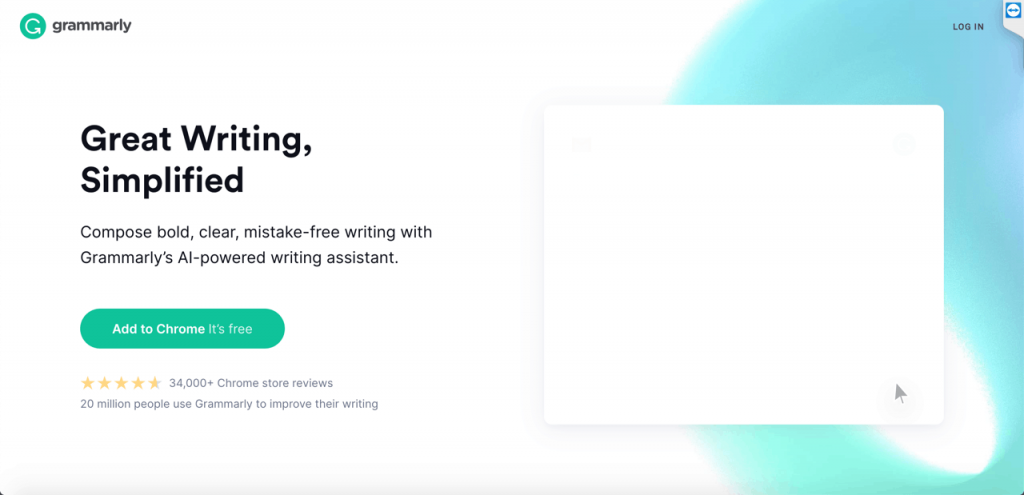 Content marketing will always be an integral part of any online business. So you need a system that can take a look at your content and edit it for you. Grammarly can do just that. More than a grammar tool, it also looks at how well your words are positioned and how well you deliver your message. You'll be amazed at how well it can work for your business.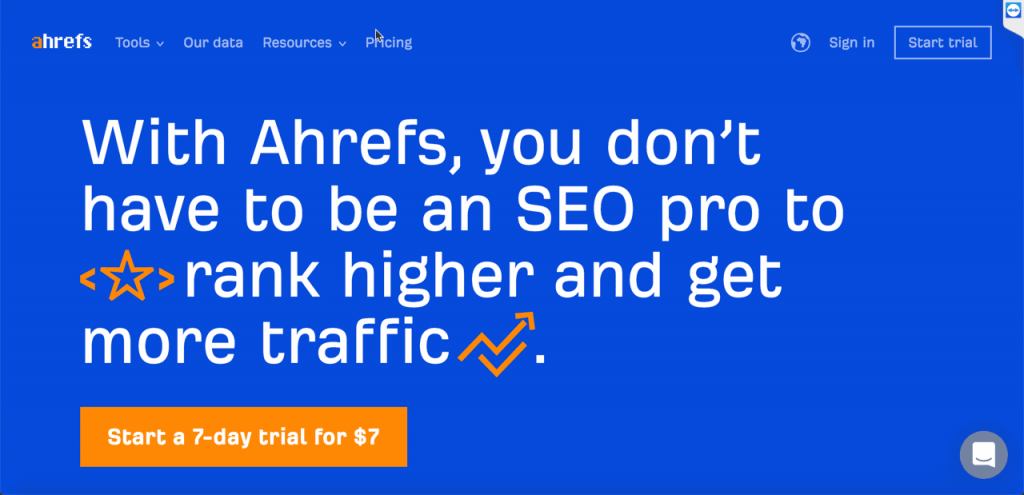 Competition analysis is essential to business success. Even big brands do it regularly. They take a look at what their competitors are doing, and they reverse engineer their strategies to apply it to their small business. You will need a tool like Ahrefs, for this will help you take a closer look at the backlinks of your competitors so that you can see what they are doing. This reveals the linking strategy of your competitors so that you can use it to improve your business.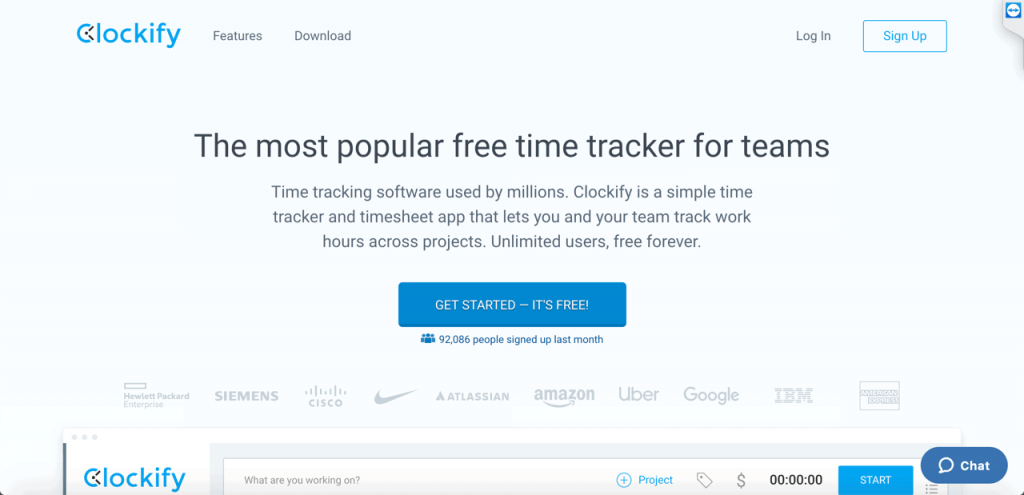 Suppose you are running an online business while outsourcing, it can be challenging to manage if you don't have a time-management app like Clockify. This helps you to keep track of the work done by your employees for a certain amount of time. It will give you a clear view of their productivity potential so that you can make adjustments.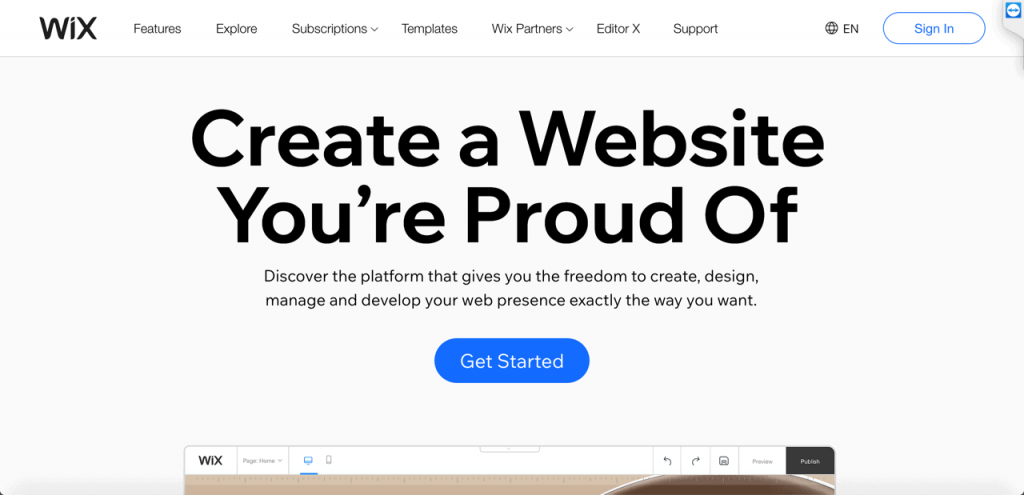 A website will always be essential for any small business. This allows you to present your business to your clients as well as communicate your products and services. However, you don't need coding knowledge to have your website. With a website builder like Wix, you can easily set up a website in a few clicks.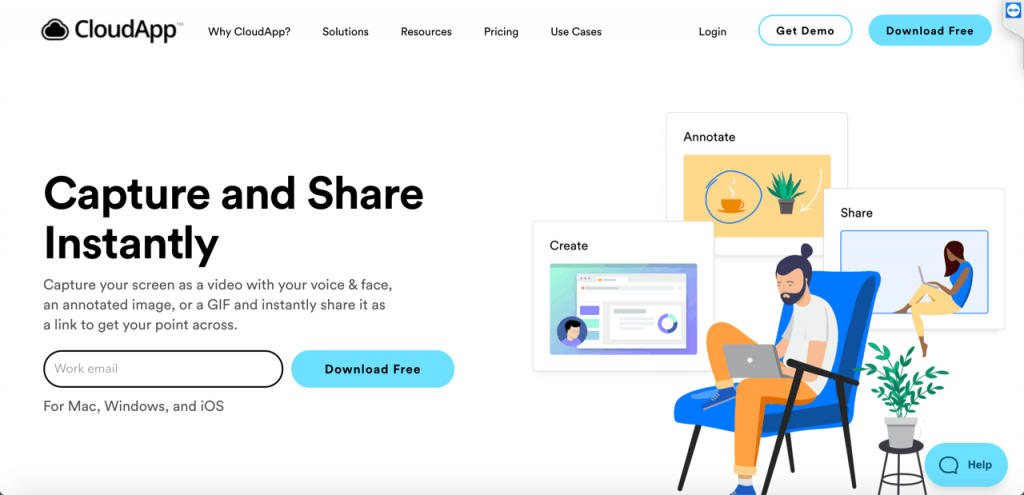 Cloudapp is a must-have all around tool for online business owners. It allows you to capture and edit videos and pictures right from your desktop. This is essential if you need photos and videos for your product documentation or content. Plus, you can also use it as a screen capture tool if you want to demonstrate something.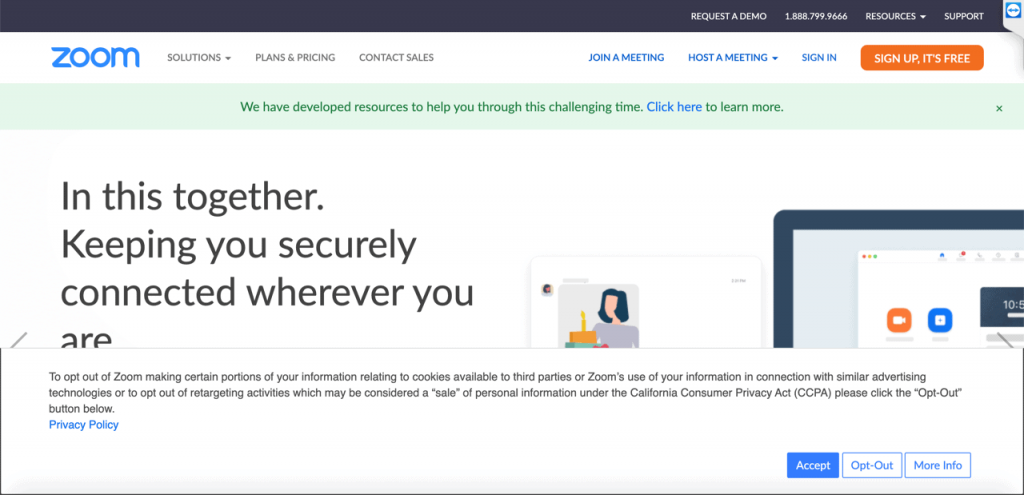 Zoom is a must-have tool for modern businesses. This allows you to communicate with your team and clients easily. What you'll love about this tool is it has file and screen sharing capabilities. This allows you to easily teach another person or conduct a presentation through the platform. Plus, it can also allow you to set schedules and integrate it with other apps.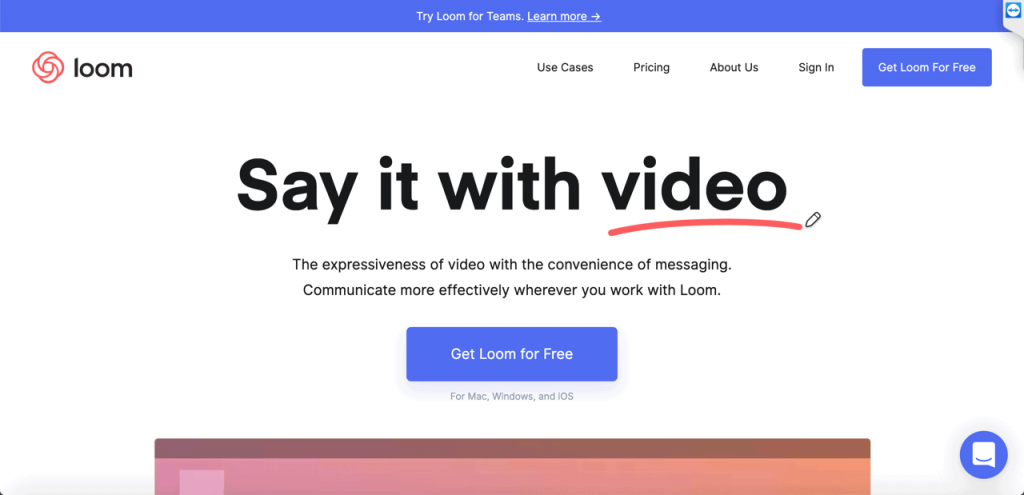 Do you need to record a video and have it privately shared online quickly? You can use Loom. Unlike Youtube, where your videos are shared publicly, you can have your short videos hosted on Loom. This is great for short demonstration videos for you and your team. It is also great if you need to make minor clarifications on video.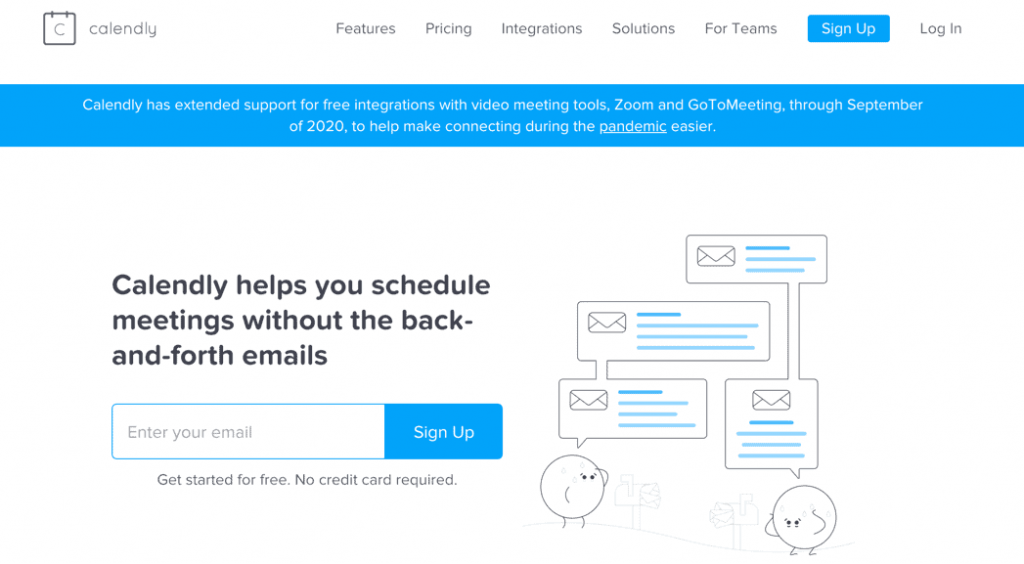 An appointment booking app is essential if you need to manage client calls and bookings. This is what Calendly can do for you. You can set the time and dates that you are available to take calls, and you can share the link so that your potential clients can choose a time that fits their schedule.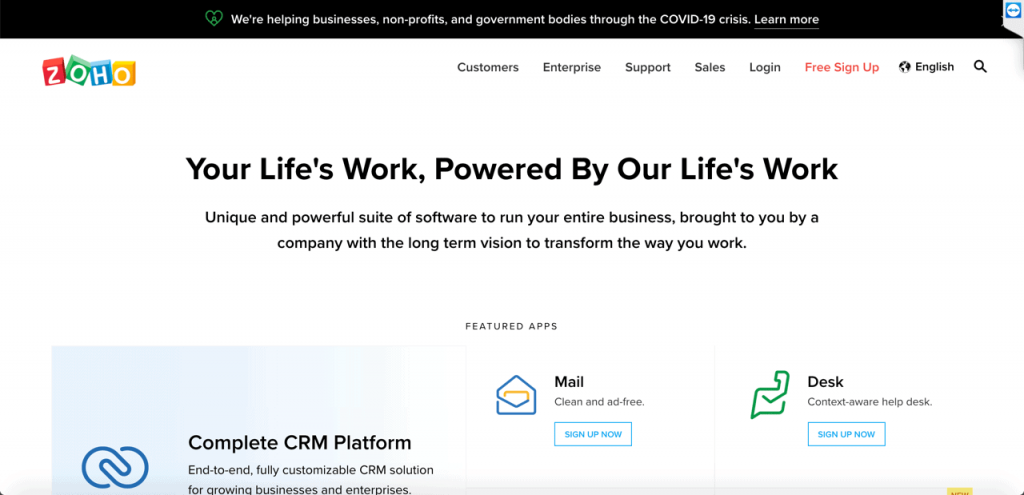 If you are looking for an all-in-one platform for small businesses, you'll love Zoho Apps. From bookings to documents, you can have all of your files and implement your business processes in one platform. The functionalities are too many to enumerate. We suggest that you check this out before you decide or look for a convert to pdf software if that is what you need.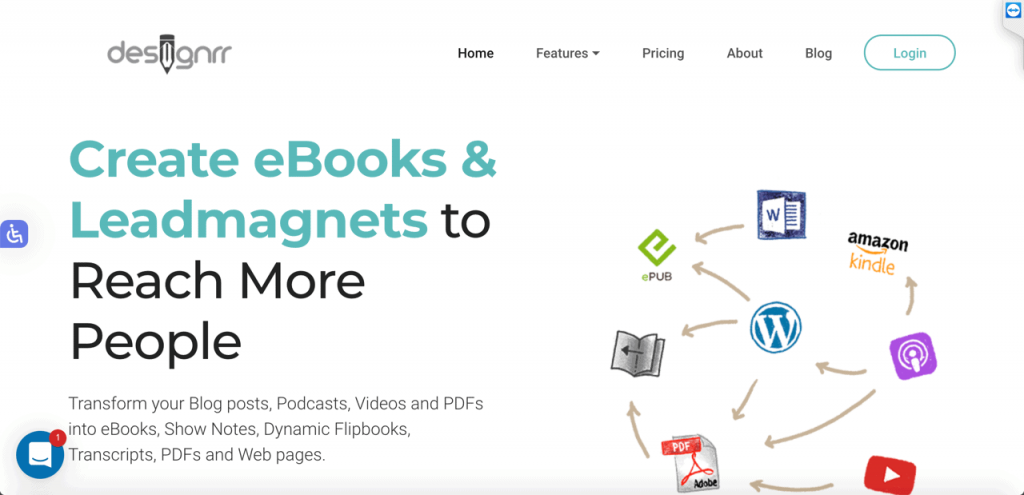 Designrr is an essential tool if you want to transform your blog posts, documents, and other forms of content into a beautiful ebook. The best part is that you can generate this in a click. Plus, you can customize the look and feel of the ebook by tweaking it according to your preferred colors and images. Then, you can save the document as a PDF ebook.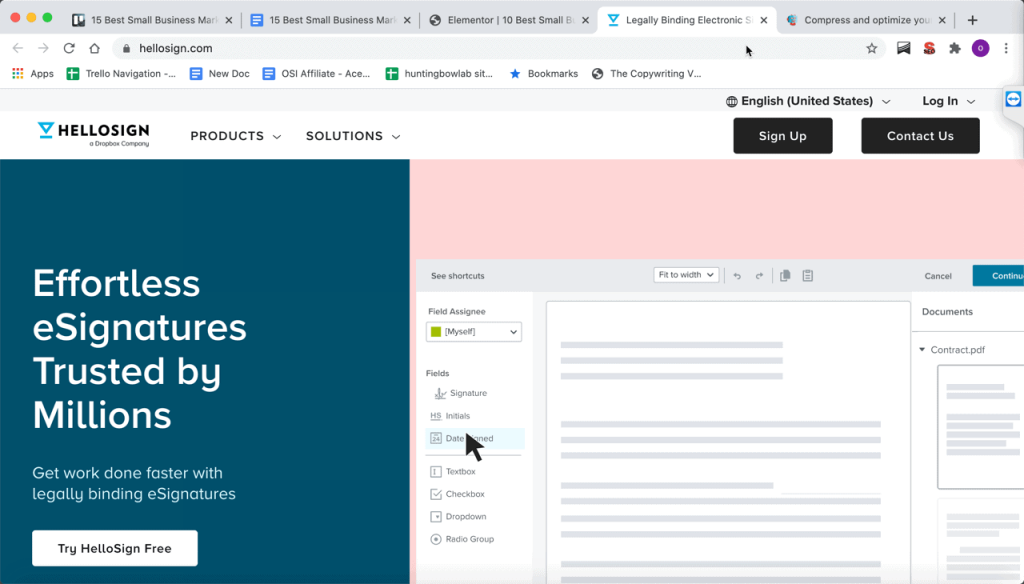 If you need to manage client documents online, the best tool for that is HelloSign. This allows you to send contract templates to your client for them to sign. They can add an electronic signature to the document easily. This is legally binding, and it helps you and your client to reach an agreement. You will be notified via email when a document is successfully signed.
Conclusion
Every small business desires growth and that growth is achieved when you work with the right marketing tool. Although most of these tools are paid, they offer excellent value for money, with an incredible return of investment.