What Are the Top Affiliate Websites?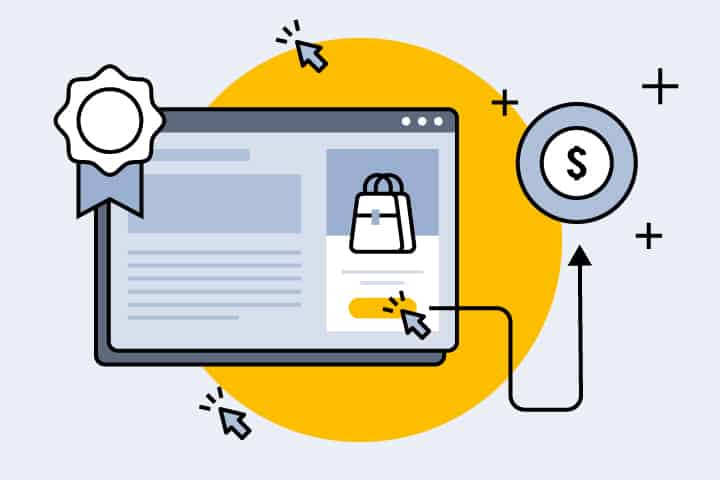 The online world is growing by leaps and bounds. As a result, there are new business opportunities available for people who are creative and ambitious enough to leverage the internet appropriately.
Affiliate marketing is one of these opportunities. For those who don't know, affiliate marketing occurs when website owners advertise certain products and services on their websites.
Usually, this comes in the form of links. When visitors to the website click on a specific link and use it to buy products or services, the owner of the website usually receives a commission. In this manner, websites that generate a lot of traffic, clicks, conversions, and sales have the potential to make a lot of money.
With this in mind, what are some of the top affiliate websites today? What are a few of the biggest examples for people to follow?
ShareASale Marketing Networ
One of the most prominent affiliate marketing networks is ShareASale. It has been in business for more than a decade. Even though ShareASale is one of the oldest networks, it has kept up with the changing times.
This marketing network is always full of merchants. The merchants are able to provide just about any product a consumer could want. As a result, there are always products for users to promote, giving them ample opportunities to make some \extra cash through affiliate marketing.
Some of the main benefits of ShareASale include:
A number of flexible payout options that include both digital and standard payout options. Few sites offer digital payout options, so this is a major factor that sets ShareASale apart from other affiliate marketers.
A wide product selection. Users are able to pick and choose which merchants with whom they want to partner. With so many options, there are plenty of ways for people to tailor a selection of products to meet their needs.
A big drawback of ShareASale is that using it is not as straightforward as other marketing options. It might take more time to set up an affiliate program through ShareASale. While this is not a huge problem, it does require a little bit of technical know-how to get through the process efficiently.
Overall, ShareASale is one of the biggest affiliate networks with whom someone can partner. It is a staple in the toolkit of numerous affiliate marketers.
Amazon Associates Program
Another option for affiliate marketers is the Amazon Associates Program. Everyone knows about Amazon.com, the multibillion-dollar online marketplace that offers a variety of products and services.
Amazon is also known for its drones, streaming services, and fast shipping. It also offers the Amazon Associates Program. This program includes niches that have spots on Amazon, which could make it a good starting place for people new to affiliate marketing.
Some benefits of the Amazon Associates Program include:
The opportunity for partners to make up to 10 percent on any qualifying product sale that is made using a link tied to the affiliate.
The flexibility of the Amazon Associates Program, since purchases made through the referred link, even if they are not the exact product, contribute to affiliate revenue for the marketer.
The diverse selection of options that the program offers, which means that its orders are sometimes larger than others.
At the same time, there are a few drawbacks of the Amazon Associates Program, which include:
The affiliate link cookie through the program only lasts 24 hours. If people leave the site and return the next day, the affiliate revenue might be gone.
The limited number of payout options through the program. It only pays users through bank transfers, Amazon gift cards, or physical checks.
Despite such drawbacks, the Amazon Associates Program is still one of the most popular programs for affiliate marketers. With so many products to promote, it is a staple among numerous affiliate marketers.
eBay Partner Network
Anyone who has used eBay in the past knows how big this marketplace is. The goals of eBay are to help people find products online and help others to sell products on the platform.
The service also offers an affiliate program called eBay Partner Network. All anyone has to do to sign up for this program is to find products they want to promote, sign up using eBay Partner Network Tools, and get paid.
There are several benefits that come with joining the eBay Partner Network. They include:
The variety of eBay's offerings. This is a platform that is based around its users. If the product is legal, there's a good chance you can find it on eBay.
The straightforward approach toward affiliate sales. You can simply share a link to the listing. If someone buys a product, as an affiliate, you'll earn a commission.
The opportunity for new program members to earn double the amount of commission during the first three months of membership. Extra money can go a long way.
drawback of joining the eBay Partner Network is that if the auction takes more than ten days, the affiliate earns nothing. At the same time, the eBay Partner Network is one of the biggest, most user-friendly programs.
Shopify Affiliate Program
Shopify is one of the biggest you u-commerce platforms. U-commerce, also known as u commerce, uCommerce, and ubiquitous commerce, describes a digital marketplace that allows people to buy and sell goods and services from any place at any time of the day.
Since online retailers, bloggers, and others use Shopify, it can be a prime target for affiliate marketing. The platform offers several niches and thus offers many opportunities for placing links.
Some benefits of the Shopify Affiliate Program include:
A hefty commission for each referral. When compared to other platforms, people can make a tremendous amount of money and even a bonus during the first two months of membership.
A platform for referring people.
One drawback of the Shopify Affiliate Program is that it is an e-commerce platform. Anyone who doesn't want to sell things through Shopify might be disappointed. Therefore, there might be fewer people who are interested in enrolling.
Leverage the Power of Affiliate Marketing
This is only a brief list of some of the top affiliate services today. People who want to participate in affiliate marketing should invest in resources that can help them do so. There are countless affiliate programs and each has its own benefits and drawbacks.
An important way to generate revenue through affiliate marketing is to increase traffic. Then, if people are transparent about the affiliate programs that exist on their websites, they could generate conversions — and generate income.