//=get_the_date()?>
Under Armour Marketing Strategies (Updated Nov 2021)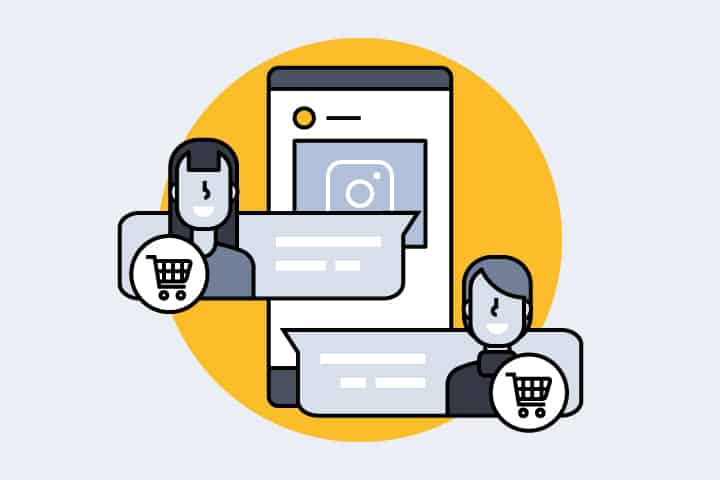 Under Armour is a famous brand that was launched in the year 1996 by the former football player whom we call Kevin Plank. This brand is undoubtedly an embodiment of drive, willpower, and strength. It is quite challenging for a brand owner to get their business started let alone make it famous. But Kevin Plank managed to do this effortlessly by following the right strategies and making the right decisions. 
The ads that are created by Under Armour convey a strong message with the help of high profile athletes. These players also include the famous Olympic swimmer Michael Phelps and basketball player Stephen Curry. 
Back in January 2015, there was a report that mentioned Under Armour beat Adidas for the number 2 spot in the sportswear market in the US in 2014. 
So how was such a great achievement possible when Under Armour just started in the basement of Kevin Plank's grandmother. How did it manage to outsell Adidas? We are going to tell you all about it below. 
1. They gave out free shirts to football players
To have a connection with professional football players was a huge achievement for Kevin Plank and he used it to his advantage. He managed to test his products first by checking if they liked it. This was indeed a good strategy to start a business without taking much of a risk. He would approach players with his products and ask them if they were interested. He would send them a couple of shirts for free for them to check out. If they ended up liking the shirt, he would have given them an extra shirt to give to their teammates and see if they personally liked it. 
The plan of Kevin was to see that once even a tiny number of players started wearing his products, they would talk about them. And in this way, the rest of their teammates would feel "obliged" to try out his products as well so they bought them. This is exactly what was going on. In a short period of time, Under Armour was approached by the Georgia State football team to create outfits for their players. 
2. Under Armour was a production of Kevin Plank to solve a problem that he was facing, which got athletes talking about
Have you wondered how the idea of Under Armour came into being? It was because of a simple problem. The owner and CEO of Under Armour Kevin Plank were facing the issue of soaked cotton undershirts that would weigh him down while he was playing football. Because of this issue, he had to change his clothes every quarter which was quite frustrating and a wastage of time. 
So Plank was driven by his frustration when he came up with an idea to create a compression shirt that was moisture-wicking. The quality of this shirt was that it would remain dry no matter how much the players sweat. It was a very useful product and a great invention that he had come up with and he was ready to sell it. He spent around $17,000 and created 500 shirts which he started sending out to his former teammates who were still playing in the NFL. 
The good thing is that they all loved it and his idea was working. In the year 1998, a famous baseball player Barry Bonds was seen wearing Under Armour constantly. This is because he loved the concept of these products. 
3. Under Armour held a competition to find the best intern
In the year 2011, Under Armour came up with another great strategy. They announced an Ultimate Intern Program. In this program, students were encouraged to apply. They were to go through a pattern of different challenges. The winners would ultimately get to work with them during the summer. In this way, the brand would pass on its messages and values through social media with the help of these students.
As a result, this strategy helped the brand in drawing more than 10,000 inquiries and over 5,000 requests and applications on Facebook and Twitter. In this way, the company successfully managed to secure the one million follower- mark on social media which was a massive achievement to help with brand awareness. The huge success of their ultimate intern program persuaded the company to host another competition in 2012 and 2013. 
The contestants were helping the company in creating a buzz. The tip here is that if you have set a prize that is attractive to the public, they will definitely do everything they can to participate in the hope to win. This is a great strategy that is being used by most social media accounts nowadays. 
4. They Transformed their female marketing strategy from failure to success with their "I Will What I Want" campaign.
 From the time when Under Armour was started, it was seen as a masculine brand. It made most women feel that it was a male-centric brand that was only creating products suitable for male athletes. Under Armour took notice of this quickly and approached the female community with apparel that was more of an afterthought. These products were just adapted from the men's apparel and had very little difference in them. It was dubbed the "shrink it and pink it" strategy.
 It was eventually proven to be ineffective so Under Armour shifted its focus and came up with the successful "I Will What I Want" campaign featuring Olympic skier Lindsey Vonn, ballet dancer Misty Copeland, and supermodel Gisele Bundchen, and many others.  
This was a great initiative made on their part and helped Under Armour in overcoming their adversities with females and move on successfully. In a short period of time, Under Armour started making women's apparel that was quite impressive and high in quality resulting in bigger sales.