//=get_the_date()?>
Wix Promo Code Tracking: Ultimate Guide For Referral Tracking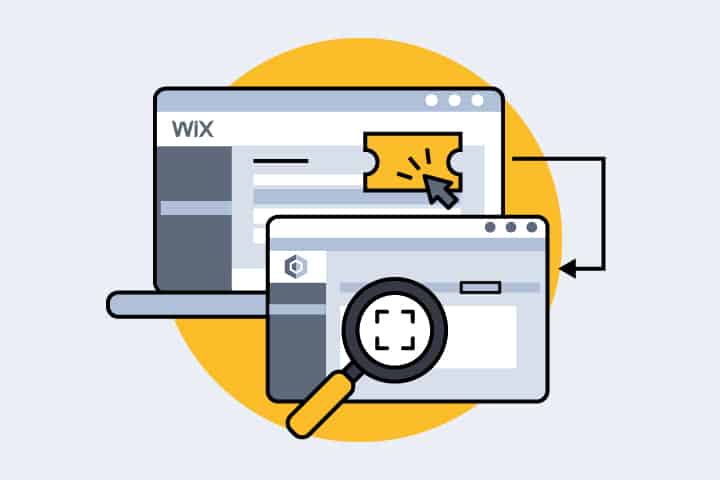 OSI Affiliate Software's coupon code tracking allows your affiliates to advocate your products or services with a coupon code without the use of an affiliate link. This is a great feature if your affiliates are on platforms that don't allow the use of links. They can simply direct your customers to go to your website and use their assigned coupon code upon checkout.. For Wix Affiliate Program,, this can be done by following the steps  below.
Step 1. Install OSI Affiliate Software
Step 1. Get in to your Wix dashboard and click on Store Orders. Choose  the orders you want to export  by checking on the box and click Export and choose CSV as the file format..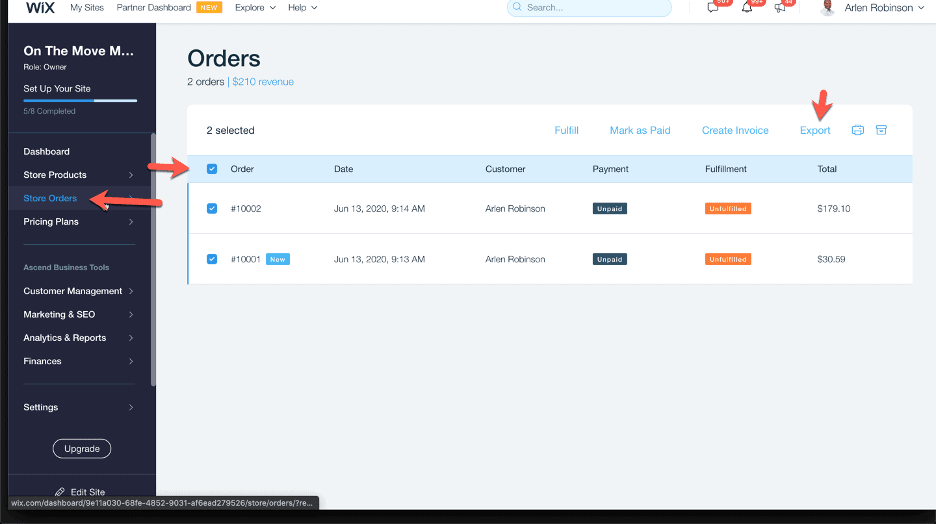 Step 2. Go to your OSI Admin account and click Rewards.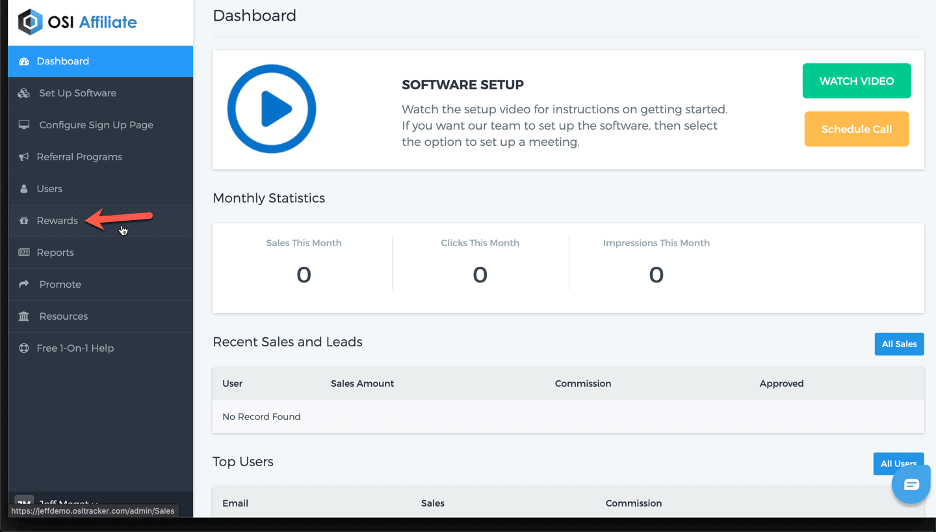 Step 3. Select the button of Wix Promo Code Sales Import.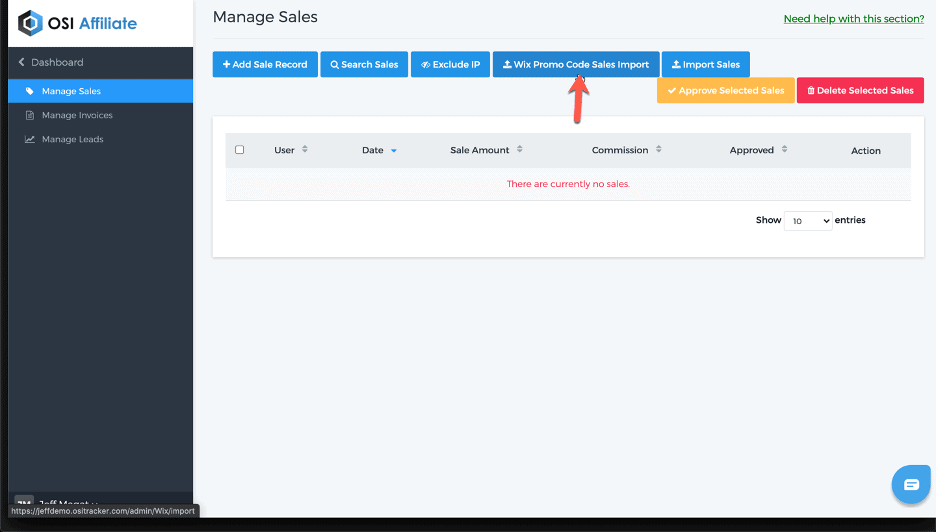 Step 4. Import the file exported from Wix by clicking on Choose File and hit the Import button once done.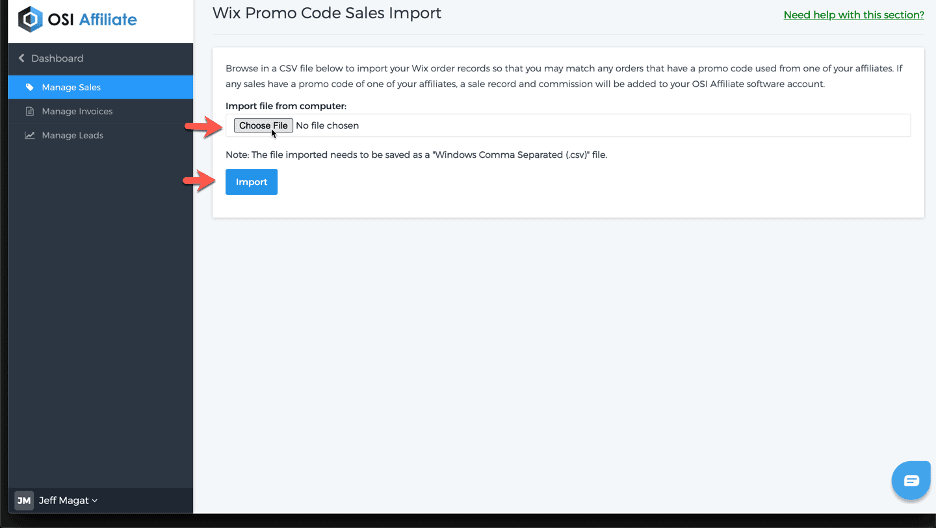 Note: Only the sales with coupon codes assigned to an affiliate will be imported. To assign  a coupon code to an affiliate, refer to this article: How to Set up Coupon Code Tracking 
What is Wix?
Wix is a cloud-based website builder that allows you to create your website without any coding background. It is cloud-based because you no longer need to purchase a web hosting plan to get your site running.
The fact that they host the manufactured websites in their industry leading servers is the company's main selling point. From humble beginnings in Israel in 2006, it can grow up to 3,000 employees and has hosted up to 3 million websites. Its offices have expanded to other countries such as the United States, Canada, Germany, Brazil, India, Ireland, Ukraine, and Lithuania. Their success is something to commend because they have more employees and websites than their competitors – Squarespace and Jimdo.
Another reason why Wix is so popular is its various functionalities. You can use Wix for blogging, creating an online forum, creating an online store, appointment booking, and collecting user data.
What is an Affiliate Program?
An affiliate program is a system where you agree to pay a merchant a set commission when he sends traffic or sales to your website. This commission usually comes as a percentage of the cost of your products. It is agreed upon before the merchant advertises the product to other people.
Other arrangements may include paying for leads, actions, clicks, or hits. This system is more prominent in cost-per-action sites instead of affiliate programs. But it is still a way to encourage other merchants to advertise your products and services in exchange for payment. The only difference is what will qualify them for it. The typical affiliate program pays for sales. Other types can pay for other qualifying factors.
Why Can Wix Users Use an Affiliate Program?
Promoting your website by yourself can be daunting. You may have tried that already and found that you are only getting crickets when you post your advertisements. It may not be because you are doing something wrong. It may also be because you don't ask for help from other merchants.
Having an affiliate program is a fantastic way to get other people to advertise your business. It gives other merchants a reason to promote you. It is perfect for people who don't have anything to advertise in the beginning. But they will still get to earn for every person they get into your program.
Wix users can significantly benefit from affiliate marketing. Here are some reasons why Wix website users should have an affiliate program.
1 – Highly Affordable
Creating an affiliate program on your Wix website is quite affordable. You only have to pay a few dollars for the software, and you can easily set it up in a few clicks. The best part is that it will pay you a hundredfold. Having an affiliate program will give you a system that will allow others to advertise your business for zero dollars. This system will help you make more money without the hefty ad spend.
2 – Boosts Social Proof
Social proof is essential for modern businesses. But this can only happen if you have other people saying positive things about your business.
Having an affiliate program ensures that you have a steady stream of social proof for your business. When people promote your business online, they will usually come up with a written review on their blog or social media profile. This action creates social proof for your business, and it can boost your overall traffic and sales.
3 – Great for SEO
Did you know that affiliate programs are suitable for SEO? SEO stands for search engine optimization. It is the process of ranking a website on the search engines to get more traffic and sales. Affiliate programs are great for SEO because of the articles written by affiliates that link back to your website. With more links, your business will have better search engine rankings.
4 – Helps You to Capture Customer Data
If you genuinely want to learn how to convert your traffic into sales, you'll need more customer data. Affiliate programs help you to get more traffic to your sites. More traffic allows you to get more accurate data for your website's conversion rate. As your website gets more traffic, you will also get more data to work within your customer analysis.
5 – Can Help You Attract Influencers
Having an affiliate program may also help you attract influencers. You can even create exclusive affiliate agreements with them. Some sellers give influencers a 100% commission rate as long as they promote their followers. This commission allows the influencer to earn while promoting their products and services.
Are Affiliate Programs Available for Wix?
Yes. You can create an affiliate program in Wix with some affiliate software. It just might be tricky compared to WordPress, but it is possible.
Why OSI Affiliate is Best for Users Who Want an Affiliate Program
OSI Affiliate Software is the go-to tool for creating an affiliate program on Wix. The best part is it has a unique affiliate marketing process.
1 – Social Sharing
OSI Affiliate creates an affiliate program that doesn't rely on affiliate promotions alone. It knows that most of their audiences are present on social media. So the company integrated its platform with the most popular social networks such as Facebook, Twitter, and LinkedIn.  Through this setup, merchants can easily promote your products on their social media profiles.
2 – Influencer Sharing
The tool allows you to generate custom promo codes. You can give these codes to influencers who will then promote you to their followers. This system is also great if you work with partner brands and companies. You can just give them a code, and they can start promoting you.
3 – The Top Customer Filter
OSI Affiliate knows that your top customers will most likely be your top affiliates. With a one-question survey, you will be able to filter through your list, so you only offer affiliate status to those who deserve it.
It is possible to create an affiliate program on Wix. With the right tool, you can create your affiliate program in the platform with one click.