//=get_the_date()?>
Social Referral Programs: World Of Warcraft (Updated Sep 2021)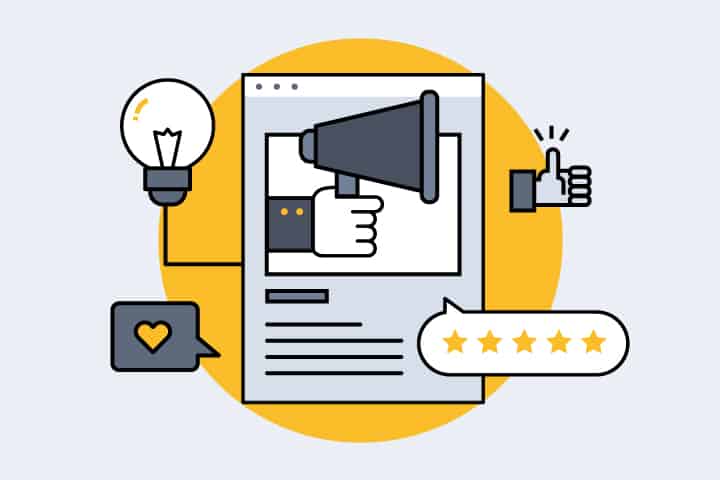 Referral marketing is not just for online services or eCommerce. It can work just as well for video games. 
If you take a look at how World of Warcraft executed its Recruit-a-Friend program, you'll know that it is one reason why the game has one of the most extensive user bases all over the world. It combines tactics and audience insights to create a program that their audience cannot resist. 
What is World of Warcraft?
World of Warcraft, also known as WoW, is a Massively Multiplayer Online Role-Playing Game by Blizzard Entertainment. It took place in the world of Azeroth, where players can bring jobs and join their friends in quests, duels, and adventure. The game has millions of players worldwide and is even considered the most popular MMORPG of all time because of the volume of its subscribers. Even if other games have been created, WoW continues to attract players, and most of it is due to its referral program. 
The game itself is attractive. It entices players to live as characters in an alternate world where they can battle with friends and kill monsters. Since it is one of the first MMORPGs, it is already an attractive product. But the game was able to expand at a rapid pace because of its brilliant strategy.
WoW Recruit-a-Friend Program
WoW knows that a player is far more likely to keep playing a game if they did it with friends. Thus, it came up with a Recruit-a-Friend system to encourage players to recruit their peers. 
Here is why the system is so effective.
It Has Double-Sided Rewards
The keys to a successful referral program are double-sided rewards. It pertains to the system where both referrer and referral are rewarded. Single-sided reward systems often favor either the referrer or the referral. With double-sided tips, both reap the benefits.
In the World of Warcraft referral program, both sides receive a reward. When a friend signs up, the referrer will instantly get access to an instant level for his character and EXP boost and summon. And if his friend purchases game credits, he gets to have more game time for free. Similarly, his friend will also get access to an instant level, an EXP boost, and summon. So both sides win. 
Double-sided rewards are useful because it encourages both parties to take action. It promotes the referrer to recruit more people, and it also enables the friend to sign up through the referral's link. 
It Simplifies the Referral Process
Referrals can recruit referrals via email. All the referrer needs to do is send an invitation email to their friends, and they will receive the reward once their friend signs up. It is that simple. They no longer need to advertise the program on social media or accumulate points. They can share and ask their friend to sign-up through their link. 
The process is quite simple. Every player has access to a Friends List. All they need to do is click on this and input their friend's email address to invite them. If their friend signs up, they reap the rewards. 
It Integrates The Referral System Inside the Game
For most referral programs, it is often integrated inside the website. Often, referrers have to direct people to the company website to get their rewards. But that's not the case with World of Warcraft. WoW has already integrated its referral system inside the game. So if they like to refer a friend, they can easily invite them from the game interface. It is quite a strategic way to advertise a referral program because you no longer require them to go outside the game. They can become referrers even if they are in-game. As mentioned, the process can be done through the Friends List feature. Once you are there, there is a Recruit-a-Friend option. Click on this, and you can now encode your friend's email address. From here, all your friend needs to do is accept your invitation, and both of you will have access to the rewards. 
Doubling Rewards
What made the World of Warcraft referral program more interesting is how they double rewards when a referral purchases game credits. Ultimately, the game developers don't only want their players to recruit their friends. They also want to encourage players to purchase game credits. And they do it by doubling rewards.
Here's how it works. When a referrer manages to recruit someone successfully, he gets instant access to a reward. This is the instant level, EXP boost, and summon. But his tips don't stop there. He can also get one month of free game time as long as his referral purchases the same amount of game time. It is how rewards are doubled. As a referral purchases one month's credit, the referrer also gets the same amount of game time. 
Exclusive Rewards
World of Warcraft further encourages its players to promote its game through exclusive rewards. These rewards are unlocked only when the referral purchases two months' worth of game time. The prizes are often exclusive mounts that are only accessible through the refer-a-friend system. Since these are exclusive or rare items, players are encouraged to get their friends to sign up to access these rewards. 
As you can see, WoW employs a mix of strategy and audience awareness to make their referral program successful. Again, they did not create a referral program without doing their research. They looked into their players' behaviors so that they can come up with enticing rewards to get them to take action. Market research is a crucial element to their success. 
If you want to create a referral program for your business, you need to look for ways to make your rewards more attractive. It is not enough to have a bonus. The rewards should compel people to take action. You can try one of the strategies that WoW has employed in its referral program and see it can work in your niche. Try it and tell us how it goes below.