//=get_the_date()?>
Affiliate Marketing: How to Use YouTube To Promote Your Brand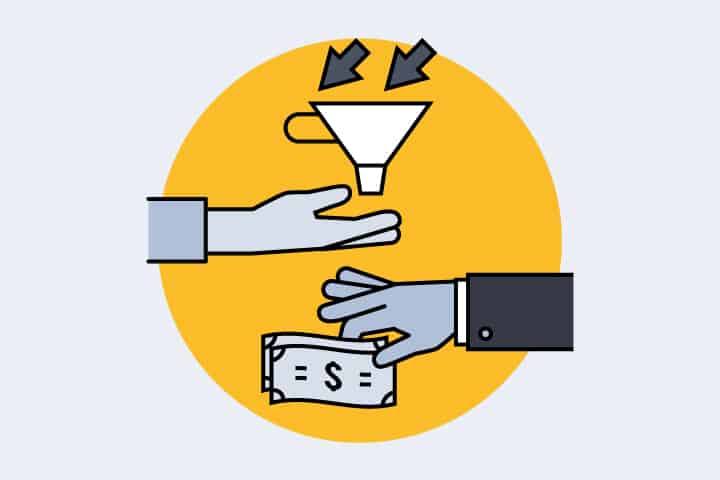 A video tells so much more in just one moment. That's why it dominates consumer internet traffic, and YouTube is the perfect place to connect with future customers by marketing your business!
Video marketing is a fantastic method to share your products and services with your target audience. Many people look at product videos before they buy. They are more comfortable trying to get to know what other people think about a certain product or service before they buy. YouTube makes for an excellent platform for this purpose because of its audience. Youtube's audience is huge and very actively engaged!
When you watch a YouTube video, it's not just the content that grabs your attention. It might be how they're talking to their camera or interacting with other people in the clip. You probably know this sensation when someone posts an Instagram story and all of your friends immediately join them on stream? That feeling is because videos come alive through the voice and facial expressions of the person who created it – something text can't do so well! It is excellent for brands that want followers. Well, almost 60% say follow these influencers' advice before buying any product!
You must note the growth of so-called social media celebrities known as "YouTubers." They have become popular due to their connection with fans.
How Can You Promote Affiliate Products With Youtube?
YouTube is a great way to reach out and connect with potential customers. How? Partnering up with YouTubers can help you get reviews for your products and services. They can post it in their channel and they can share product or service links from the video's description or directly in the video itself if they're part of Google's YouTube Partners Program, allowing people who post videos on its site to receive ad revenues based on viewership statistics. Videos also allow you more flexibility when it comes time for coupon codes as viewers will be given instructions right there at that moment!
STEP 1: Look For The Right Youtubers
Marketers are always looking for ways to reach their target audience, and YouTube is no exception. Finding skilled video affiliates takes more research than you might think, so the people doing this outreach must know what they're going after because there's a lot of competition out there!
You need someone who knows how to produce quality content and be comfortable in front of cameras – otherwise, your videos won't seem professional or engaging from start to finish.
Looking for the right YouTubers? You can begin with some mentions. Mentions are an excellent place to begin because you'll already be able to see who is talking about what you do and who is compatible with your brand. Some great tools make this easier; Google Alerts is a great tool for this purpose.
Another way to find the right influencers is to start with established YouTubers. Since they are already established, you can be assured that they have a high enough reach because of the number of followers. 
You can search for them organically on Google. You can look at the top influencers in your niche by searching "top Youtubers in [NICHE]". It will help you to automatically uncover a list of influencers who are compatible with your brand. 
Influencers are one of the most crucial factors in marketing, and with new databases, you can connect yourself to influencers that will be perfect for your business. Searching these is easy thanks to YouTube's Creator Services Directory, which features over 200 companies! Many sponsorships come at a cost, but it's essential not only as an investment of time or money but also how well they fit into your company's needs. These services allow potential customers access to more information about YouTubers' views, subscriber counts, and ratings, so you know what kind of quality service they provide before making any purchases!
YouTube's services vary from country to country. You may find it may not be available in your county. So be sure to check the rules if you want to fully monetize your videos. 
If you want the best business results, though, then try and partner up with affiliates from the countries where your customers are located so they can continue viewing videos without barriers.
STEP 2: Create a Description For Your Videos
Next, you'll want to create a compelling video description for your videos.
A good description starts by introducing what your audience will find in this video. Then, it helps to provide more detail on its features and benefits or how it can help them achieve their goals; You should strategically fill these points with keywords for SEO. Always show the affiliate link at the top of the description. This way, your viewers will be more encouraged to click through to your site.
STEP 3: Structure the Content That You Want to Launch
To make the most of your YouTube campaign, you'll need clear rules and regulations for your affiliates. Provide some background on who they are working for and provide any branding materials that may prove necessary. Creating good banners will help keep consistency throughout their channel while supporting your brand!
YouTube is a one-stop-shop for any video, and affiliate marketing can take advantage of it in many different ways. The three videos that would work best with your objectives are Product Reviews (showing why customers rave about your products), How-To Articles (giving an analysis on how to use it), and Best Of Videos displaying you alongside competitors. So whatever company or industry's needs may be, YouTube has what affiliates need!
STEP 4: Ask Influencers to Start Advertising
Last but not the least, you need to ask the influencers to promote your products and services. You may have the right messages and funnel, but you need the help of Youtubers if you really want to generate traffic and sales from your campaigns. It is important to not be too controlling. You have to give them enough freedom to do what they do best – creating compelling content for their followers. 
The YouTube platform is a great way to reach potential customers. With its large, engaged audience, you can get your business out there quickly and easily!